Coorg is one of the most picturesque travel destinations in Karnataka and is known as the 'Coffee Bowl of India'. Kamal and I decided to head down to Coorg for a 2 days retreat at the Tata Plantation Trails. Here's sharing the mixed experience we had.
WATCH the VIDEO:
The Journey
The plantation, owned and managed by Tata Coffee Ltd, lies 230 kms from Bangalore. Early at 6.30 am, 28th May 2016, we stepped in our car and began the 5 hr drive via Mysore route. The journey was just amazing; especially since the pre monsoon showers had brought exuberating richness to the greenery.
The Tata Plantation Trials
The plantation estate, a Tata Coffee's hospitality brand, is spread across 1500 acres. There are 8 types of accommodation offered and all are heritage bungalows.
We decided to stay at the 25 years old Thaneerhulla cottage, situated amidst rich coffee and green pepper plantation. The cottage had a small porch overlooking a mini garden. There were 3 rooms (with attached bathrooms), a living room, dining area and a small kitchen. The interior would be best described as basic.
Resort experience (2 days stay)
Day 1
The room we were escorted into was unkempt with shabby floor, uncomfortable bed, etc. things were not looking good. Thankfully, the bathroom, though basic, was clean. Luxury was definitely not what we had in mind but the least we could expect was a decent, tidy place to stay.
If you are expecting leisure strolls, you're in for a disappointment. The walk area was restricted only to the bungalow surroundings.
A respite was a 30 mins evening plantation tour arranged by the management. It was such a refreshing tour, and by the time we returned to the cottage, a pleasant drizzle had begun. We enjoyed the lovely time over cups of evening tea!
For information, the quality of food served was appalling! We were treated to microwave-d, stale food for lunch and dinner.
Day 2
Early morning, we headed to Thaneehulla bungalow for a buffet style breakfast. In reality, the breakfast was best forgotten.
Later, we did spend a relaxing and rejuvenating time at the Tata tea plantation site, located 30 kms away from our cottage. But lunch again was a disappointment.
At evening, we were taken for bird watching at the gold course. Bird watching? At best, we could spot 3-4 species of birds. But yes, the place was good for a stroll.
On day 3, we headed back to Bangalore.
Review
I would say, do not go by the 'Tata' tagline. For all the scenic beauty and rich greenery, the resort hospitality was a downer. If you're looking for a relaxing, fun and good resort experience at Coorg, I would highly recommend the Dubare Elephant Camp.
Pictures: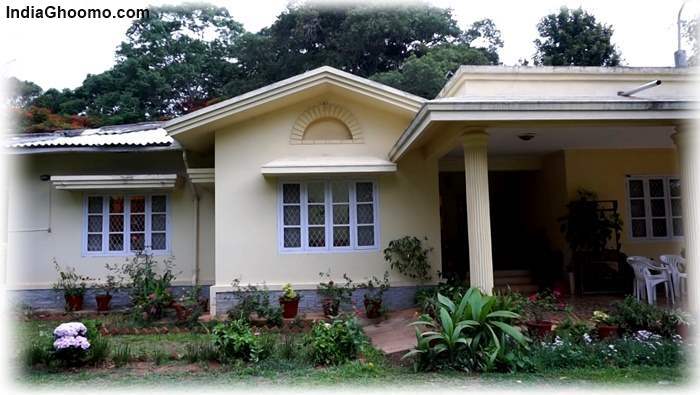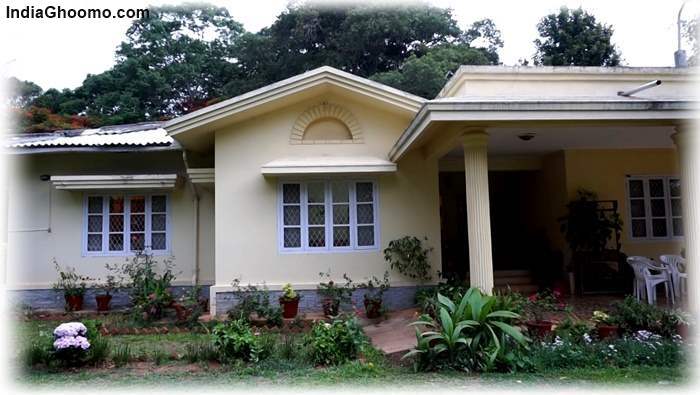 Tata Plantation Trails Coorg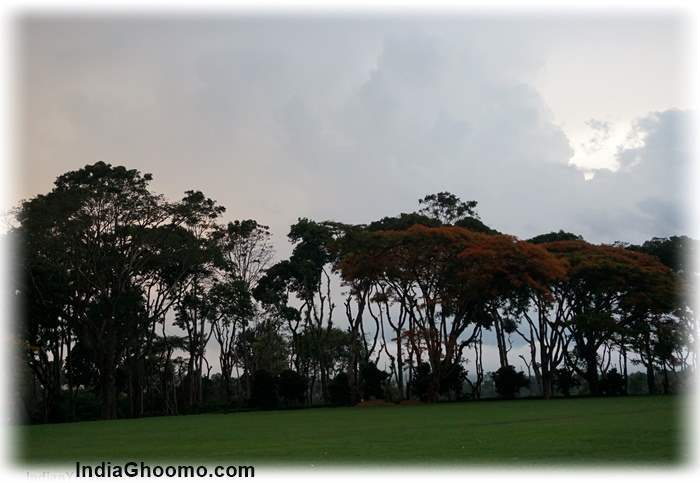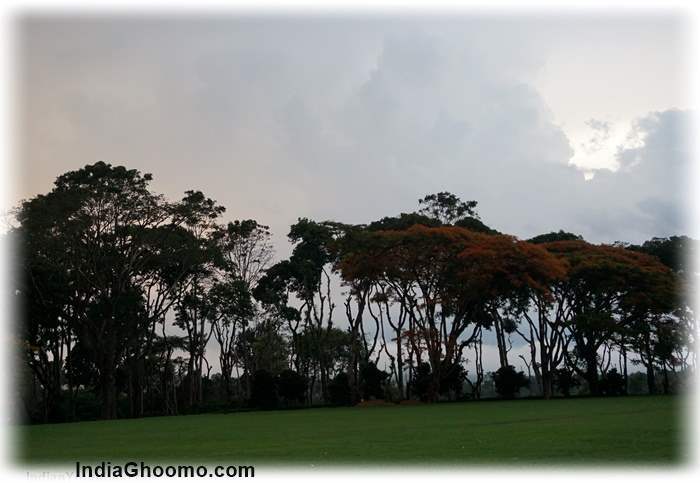 Tata Plantation-Trails Coorg review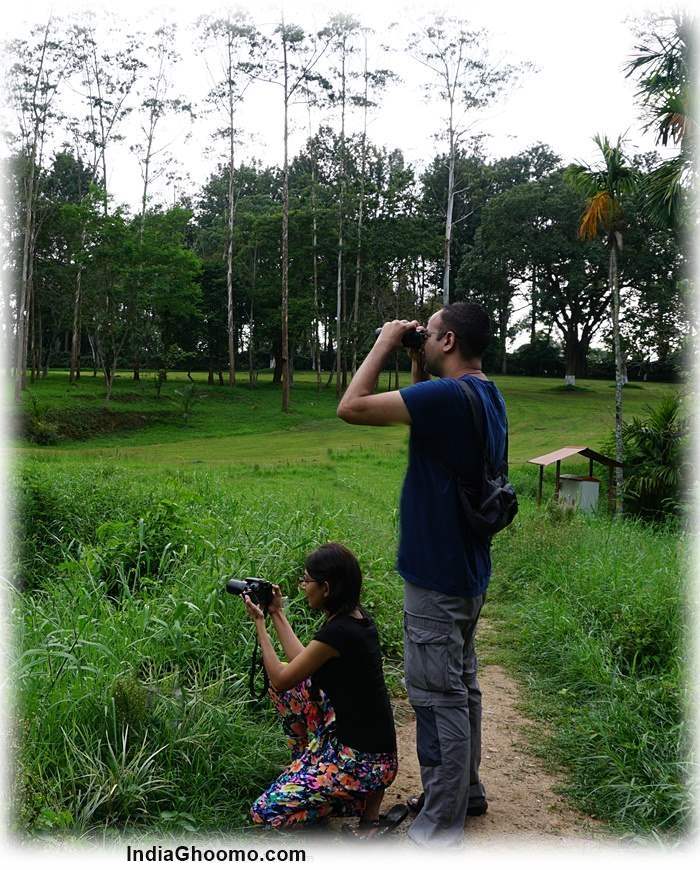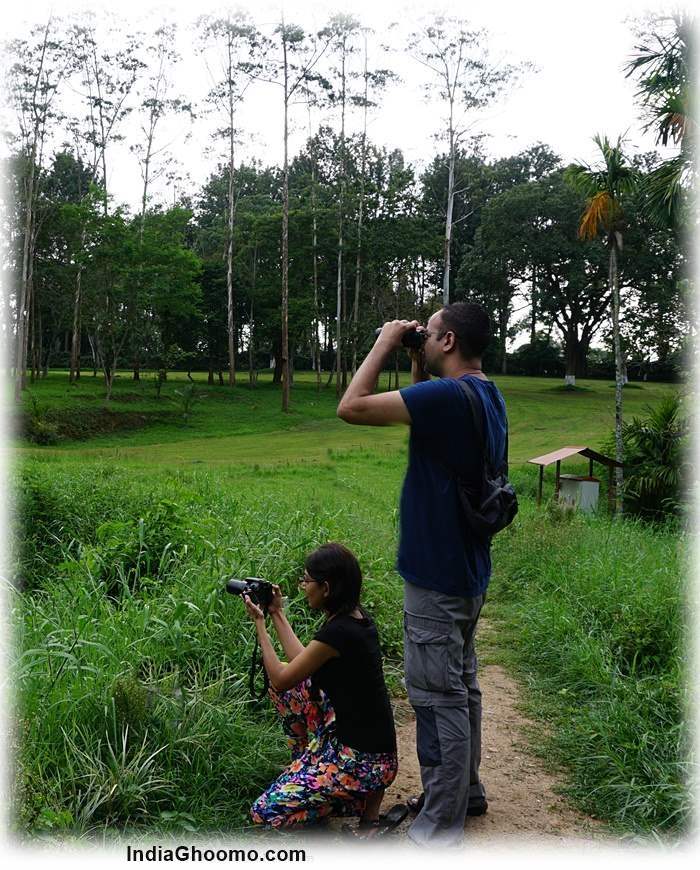 Tata Plantation Trails Coorg review pics