Located in the Badulla district of Uva province, Ella is a beautiful hill city in the south of Sri Lanka. Surrounded by lush tea plantations and hills that are often covered with clouds, it is no wonder that Ella is one of the top tourist destinations in Sri Lanka.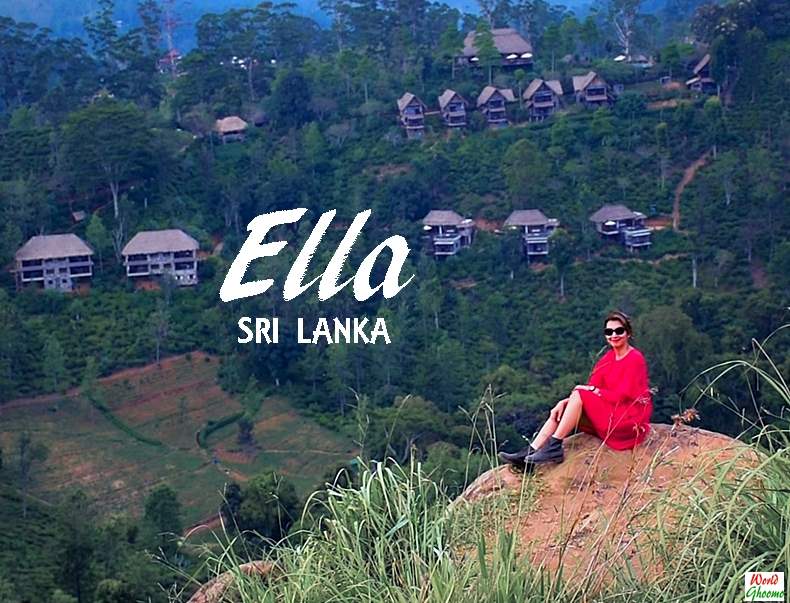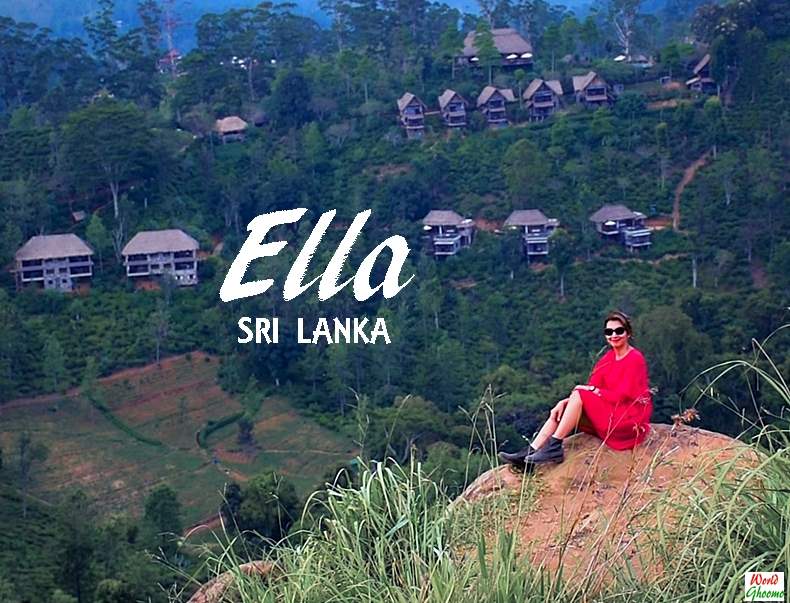 Ella Travel Guide
Ella Highlights
Sri Lanka's hilly countryside – Ella, is popular for its:
Hiking Trails

Cascading Waterfalls

Caves
Zip-Line activity
Lush Tea Gardens &
Panoramic views of the surrounding hills
Ella Neighbouring Areas:
Dambulla
Yala
Demodara
Bandarawela
How to Reach Ella
Ella is located around 225 km from Colombo and can be easily accessed both by road and by rail.
Ella by Road: The town lies on the Colombo-Badulla road and from Colombo, it can take anywhere between 5-7 hours to get there. And, incase you are coming form Dambola, it should not take you more than 4 hours to reach.
Ella by Train: The train journey from Ella to Colombo is one of the most scenic journeys in the country that takes you through lush forests and greens hills. It can take anywhere from 5-6 hours to reach the hill city from Colombo and incase you wish to take a take a train from Kandy, and you'll reach in around 4 hours.
Where to Stay in Ella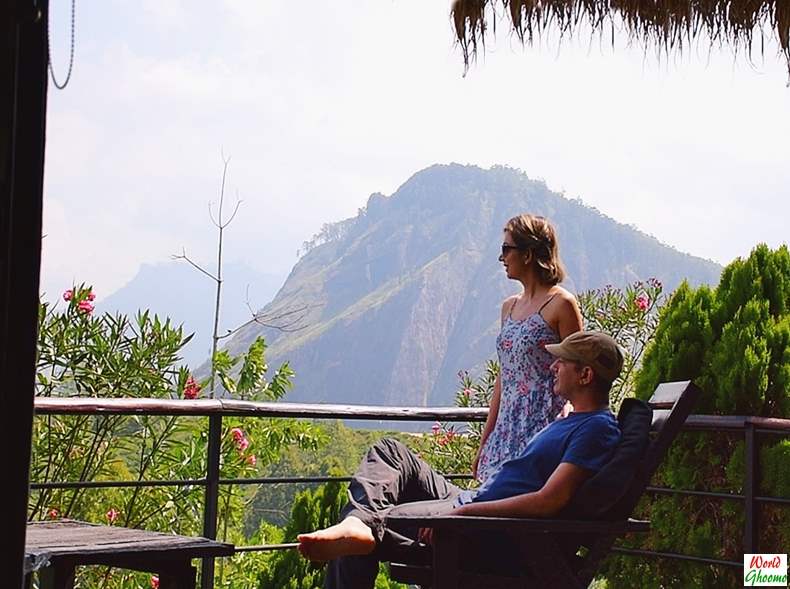 Ella Luxury Hotels
Ella serves as a perfect weekend getaway and has a variety of stay options ranging from cozy homestays to luxurious resorts surrounded by trees and hills. If you are a backpacker, you can also choose to stay at one of the camps in the city. Many reasonable hotels are also available and you can choose the one that fits your budget and style. However, if you wish to experience local hospitality along with a total immersive experience, we recommend opting for a homestay.
The Best Time To Visit Ella
Given its elevation, Ella has a cooler temperature than its surrounding lowlands and this makes it suitable to visit all the year round. However, summer months from March to June and winter months from December to February remain the busiest. It also means that the city will experience a heavy footfall during these months and will be comparatively a little more expensive.
How to Get Around Ella
A good way to enjoy Ella is to rent a bike or a scooter. In case if you are a family with kids, you can also rent a taxi. Alternatively, you can also enjoy a ride in the local Tuk-tuk to go from one tourist spot to another.
Ella – Top Things to Do and See
Ella is one place where you can spend your time hiking to beautiful cascading waterfalls, admiring the breathtaking architecture of the city and visiting some ancient heritage sites. So, if you are looking for a list of top things to do and see in Ella, Sri Lanka keep reading.
1. Mini Adam's Peak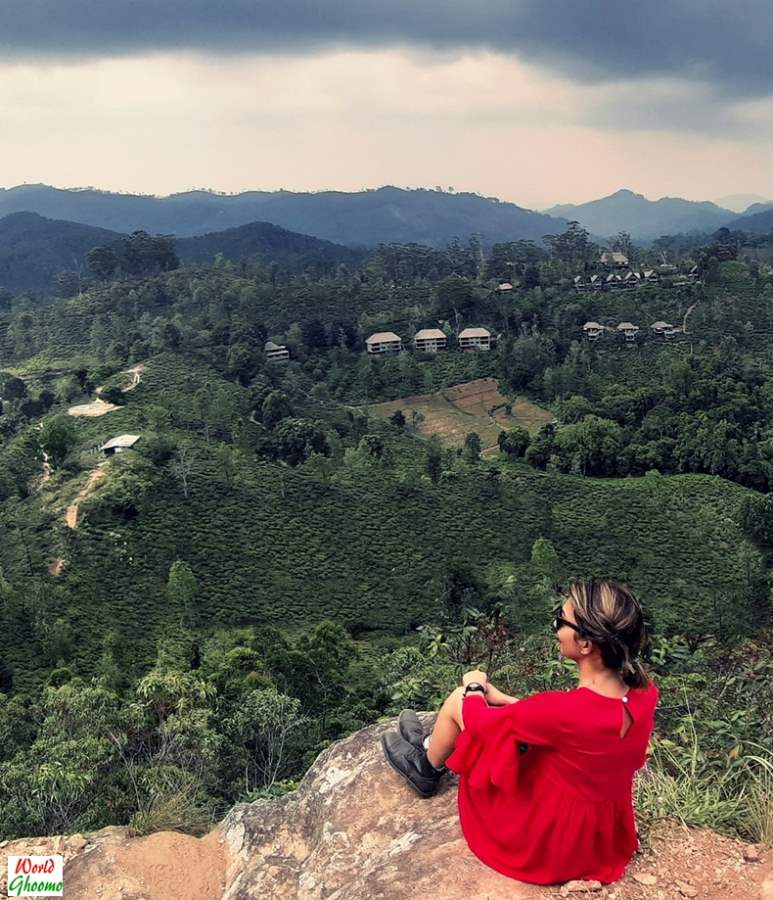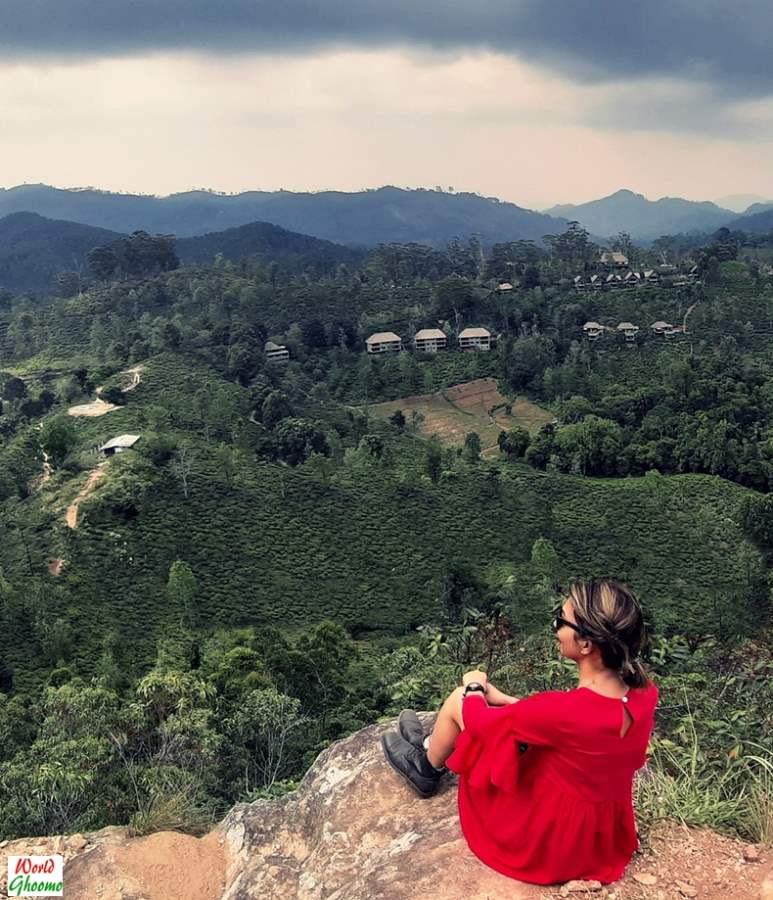 Mini Adams Peak, Ella – Sri Lanka
One of the most popular treks in Ella, a hike to the Little Adam's Peak can take anywhere between 2-3 hours. The trail takes you through lush tea plantations where you'll also get a chance to see tea pickers. So, make sure to take in all the amazing views and click enough pictures on the way. The peak stands tall at 2,243 m and offers panoramic views, making the hike worthwhile.
2. Ella Rock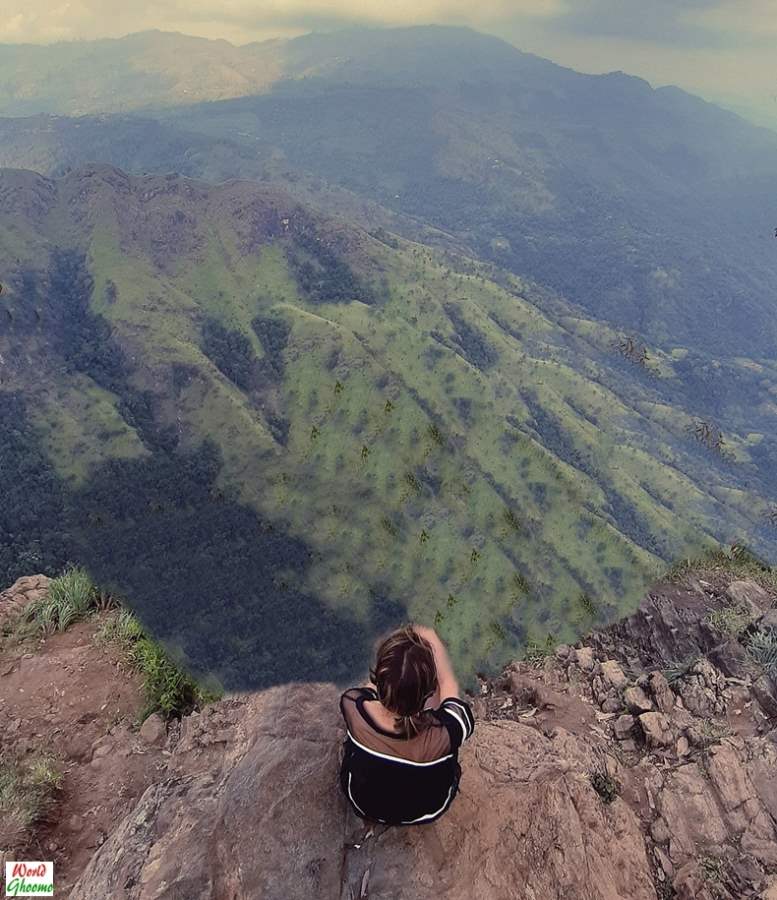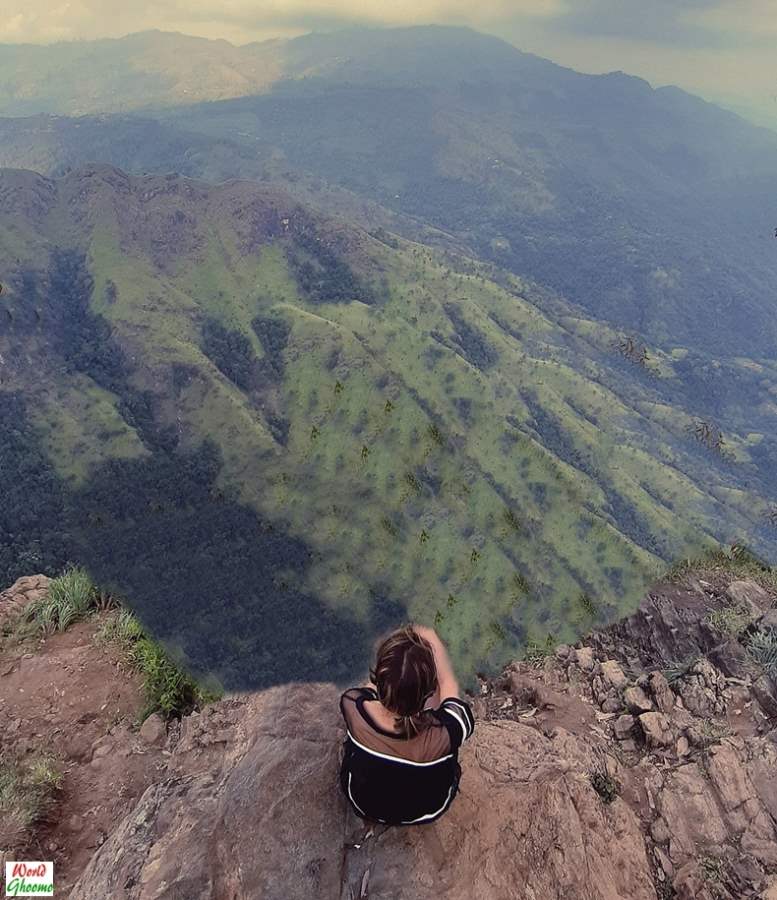 Ella Rock Sri Lanka
To get to the famous Ella Rock, you'll have to get to Ella railway station and then walk south along the railway lines. The trail is well marked and it is best to stick to these marking and not fall prey to local touts who might mislead the tourists to make quick money. The path is well laid-out right till the peak and offers stunning views from the top. Also, it is advisable to wear comfortable shoes and avoid sandals or flip-flops for a comfy journey.
3. Ravana Cave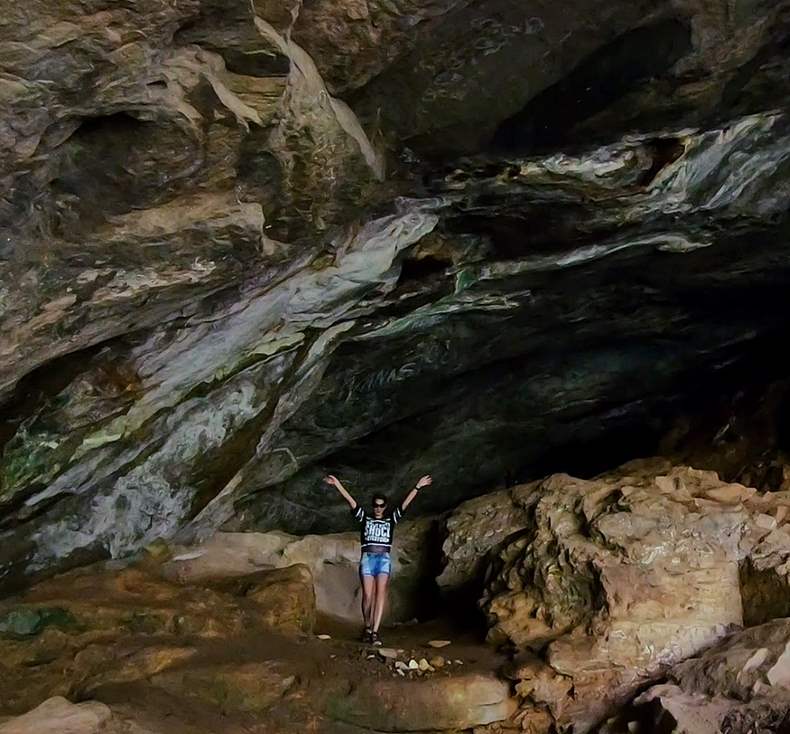 Ravana Cave, Ella – Sri Lanka
Located just 5 km from the Ravana waterfalls and around 2 km from the Ella Town is the famous Ravana cave. At 1370m, one needs to climb around 650 steps to reach the cave. Although the cave is not as big, measuring just about 50 feet in width, 150 feet in length and 60 feet in height, it is definitely significant according to the Hindu mythology, as it is believed that Ravana hid Sita in the same cave. While a gratifying experience for those who enjoy a hike, those with mobility issues might want to omit hiking to this particular site.
4. Ravana Waterfall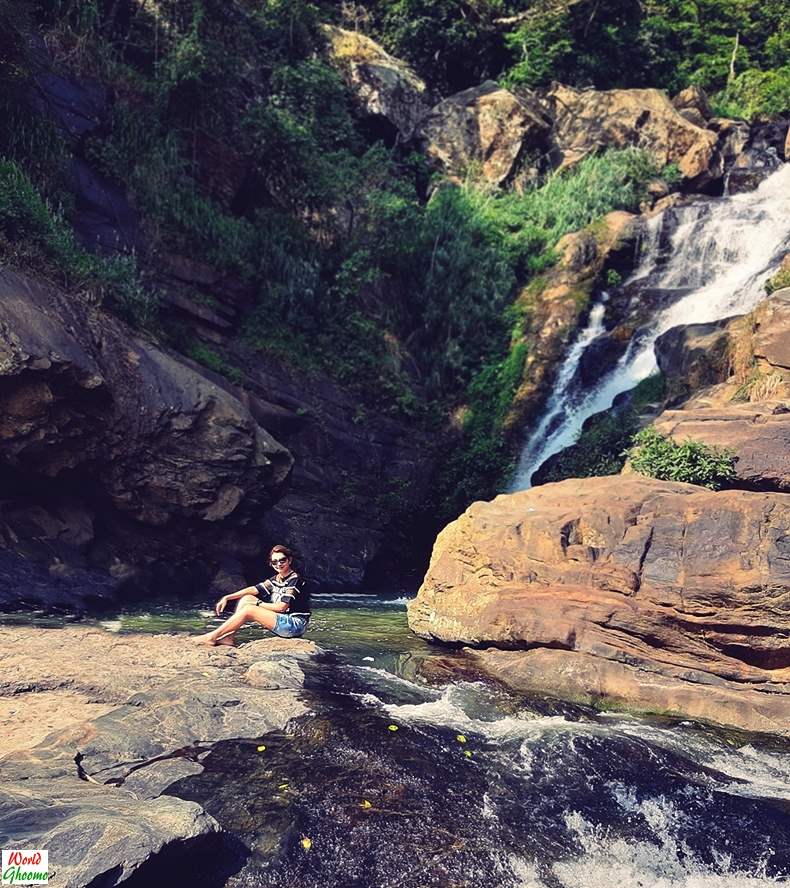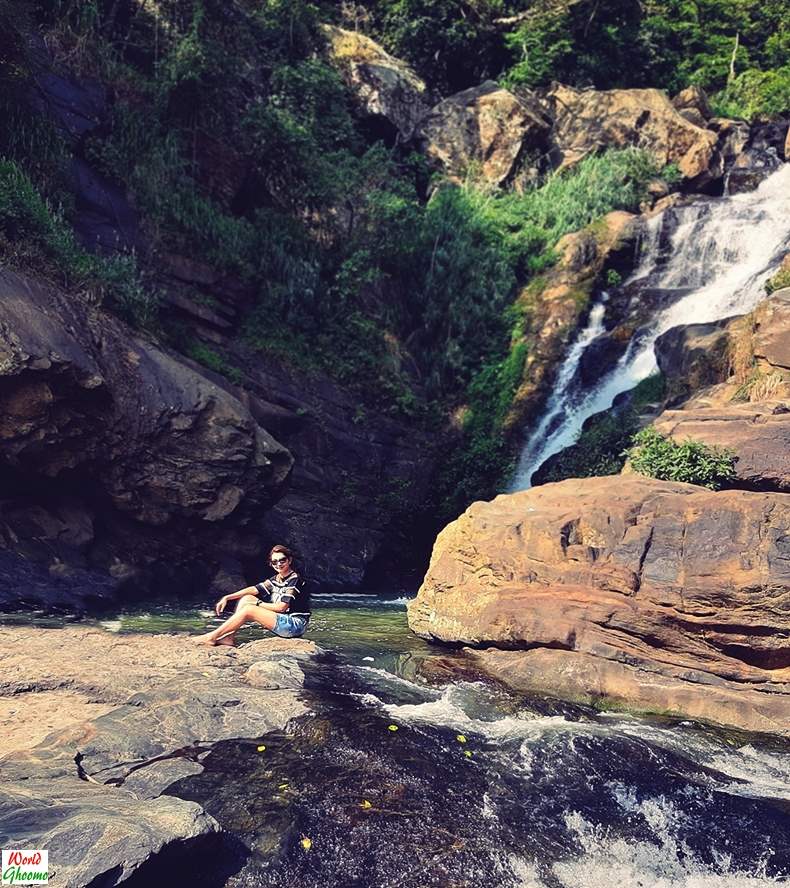 Ravana Waterfall, Ella – Sri Lanka
A trip to Ella is incomplete without visiting the gushing 3-tier cascading Ravana waterfalls. Surrounded by lush greenery, the falls drop into a cool pool of water, which makes for an ideal spot to take a refreshing dip. This is also one spot where you'll find the maximum amount to tourists waiting to take pictures. It will truly be a rewarding experience to spend some time here with friends or family, just make sure not to climb the rocks surrounding the falls, as they tend to get quite slippery.
5. Nine Arch Bridge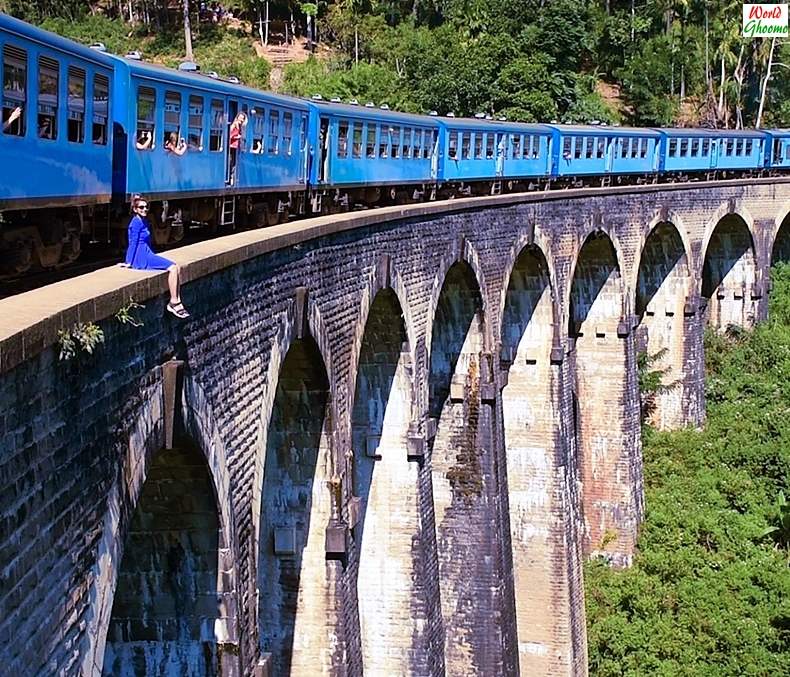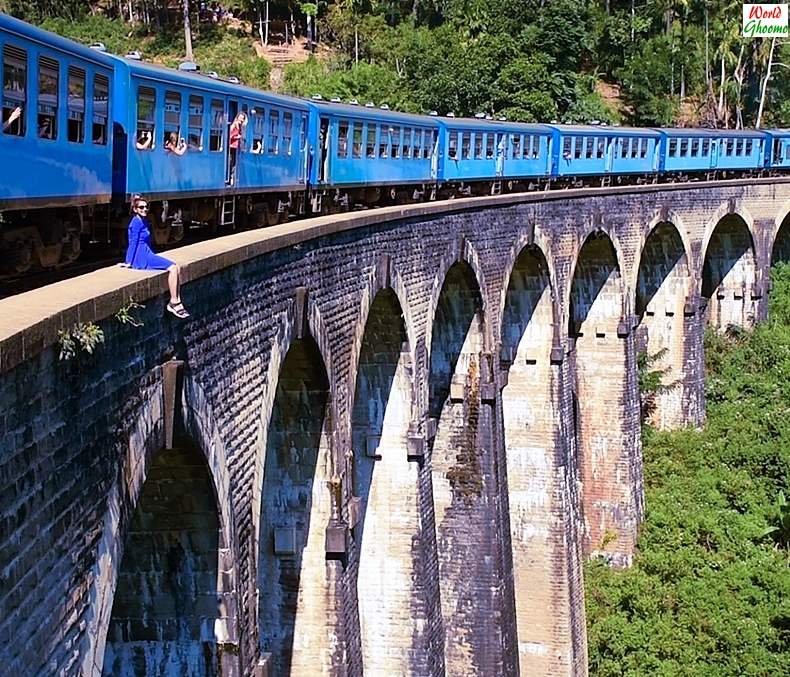 Nine Arch Bridge, Ella – Sri Lanka
Located in Demodara, just 3 km from the Ella railway station, the Nine Arch Bridge is an absolute architectural wonder. Surrounded by verdant forest, it is also called the Bridge in the Sky, given its majestic size and shape. There are 3 different routes to get to the bridge and you'll have to hike a bit to reach this spot. So again, make sure you wear comfortable shoes. Also, don't forget to click a few pictures sitting on the edge of the bridge while the train crosses.
6. Ella Tea Factory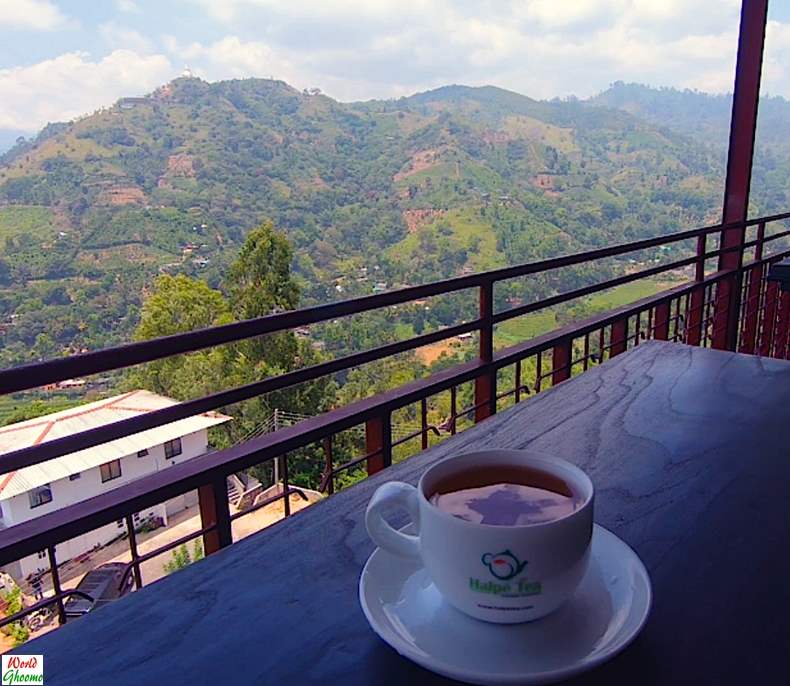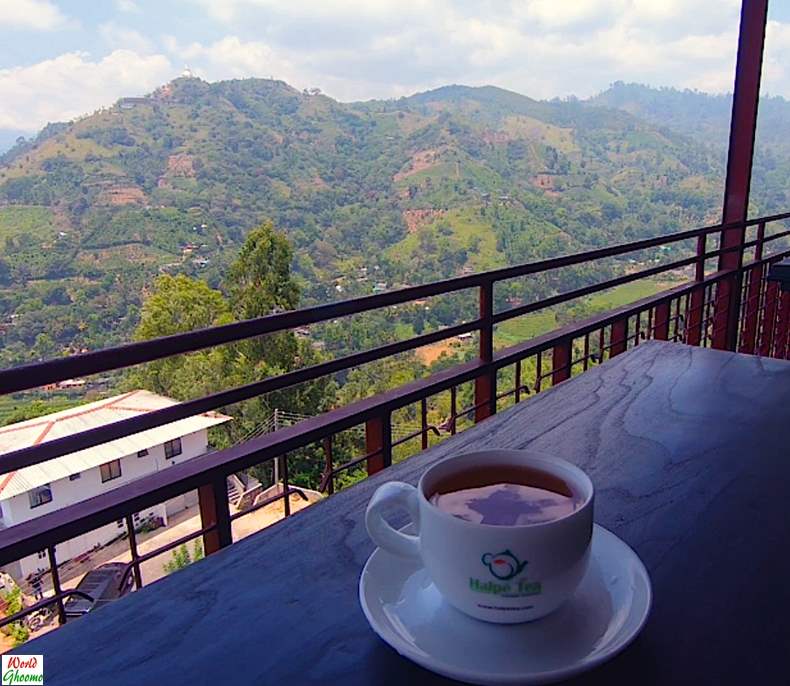 Halpewatte Tea Factory, Ella – Sri Lanka
Because of its lush tea plantations, Ella has a couple of popular tea factories including Ceylon Tea Factory and Halpewatte Tea Factory. While the former is located around 2 km from the town, the latter lies at around 8 km from the city center. You can easily spend around 2-3 hours in any of these tea factories, observing the lovely process of tea making and thereafter, tasting some freshly brewed tea. The restaurant in Halpewatte Tea Factory overlooks the mountains and offers a memorable experience to its guest as they sip hot-flavorful tea in such a scenic setting.
7. Diyaluma Falls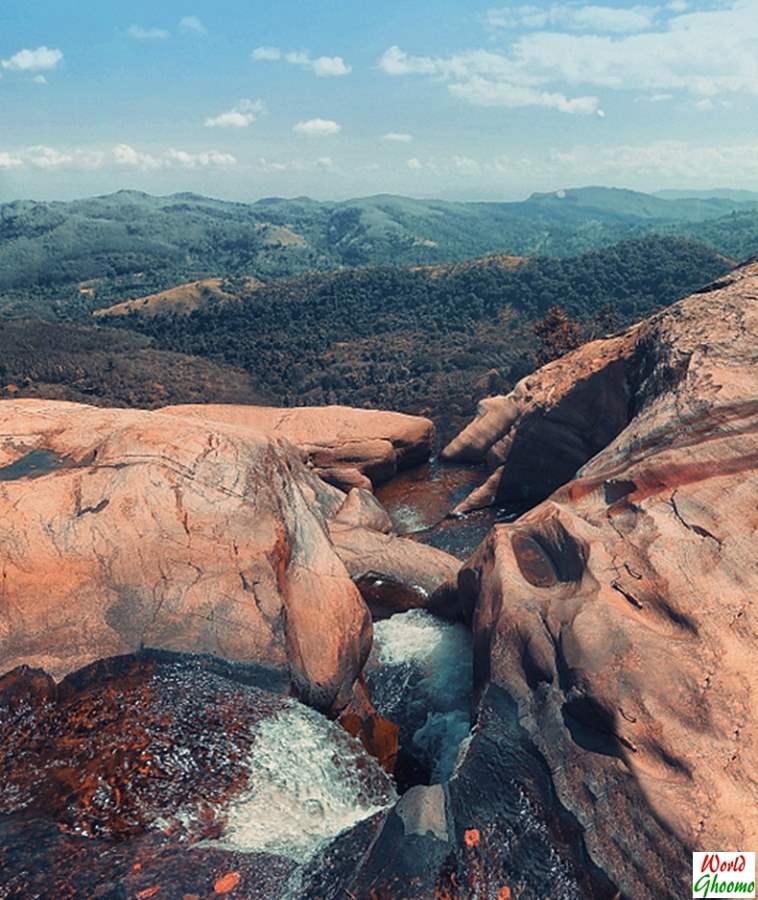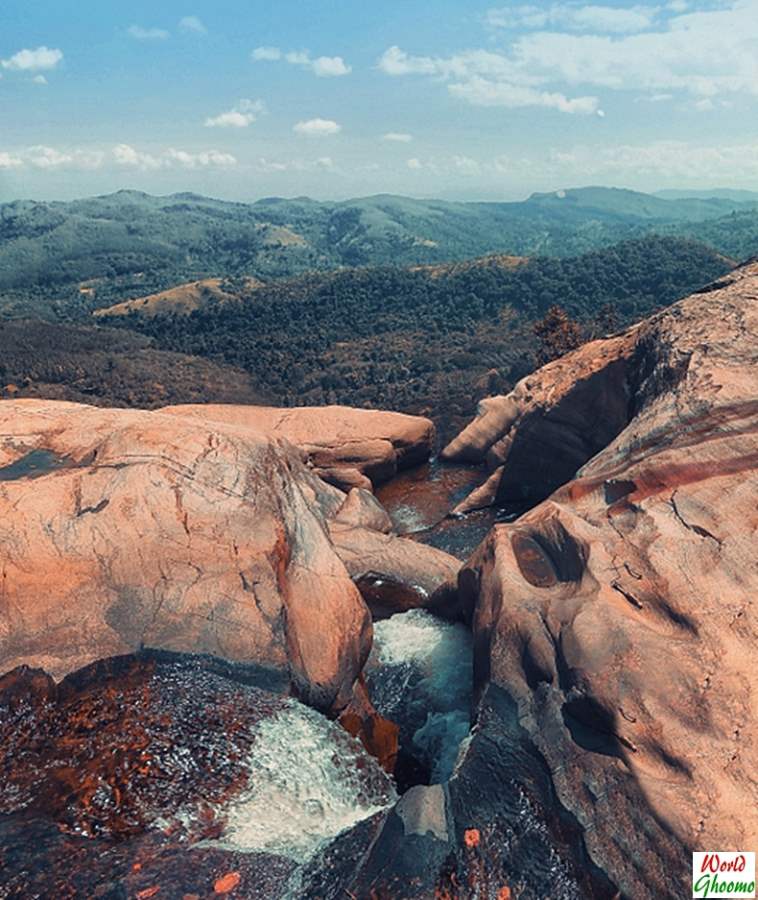 Diyaluma falls , Ella – Sri Lanka
Located just 40 km south of Ella, the Diyaluma falls are the second highest falls (220m) in Sri Lanka, and offer jaw-dropping views of the town of Ella and the surrounding hills. In order to get there, you can hire a taxi and follow the road to the Ravana Falls and keep driving further, until you reach the falls.
8. Dhowa Rock Temple
Located in the small village of Dhowa, the Dhowa Rock Temple is a protected heritage site of Sri Lanka. In order to get there, you can drive on the main road of Badulla to Bandarawela. The temple is known for its magnificent unfinished image of Buddha, which is cut onto its rock face. The 2000-year-old temple offers a glimpse of the beautiful Mahayana sculpture and is a delight for those interested in learning about ancient architecture and history.
9. Ellawala Waterfalls
Though not as popular as the Ravana Falls, Ellawala Waterfalls deserve a visit, as these are still hidden from the prying tourist eye. The pristine falls can be easily reached from Ravana Falls by moving further down on the same route until you reach this spectacular cascading beauty. The pool at the bottom of the falls serves as an ideal spot to take a relaxing dip after a long hike. Definitely, a perfect getaway for those looking for some quiet moments in nature.
10. Ella Town
If you are wondering what to do at night while you are in Ella, we recommend exploring the main town. The town has a number of good bars, cafes and restaurants where you can enjoy a refreshing drink as well as local cuisine after a long day of hike. You'll not only get to enjoy a relaxed vibe but also get to meet fellow travellers in the town.
Days Required to Explore Ella:
3 Days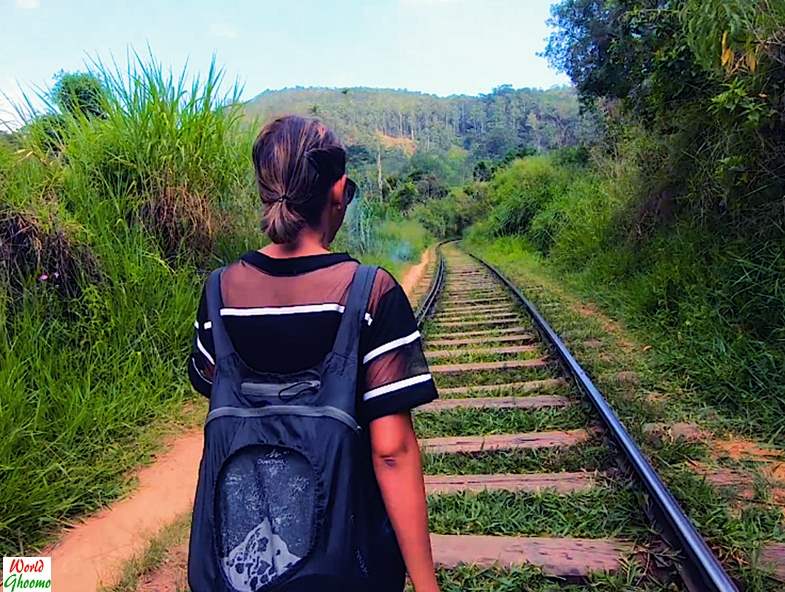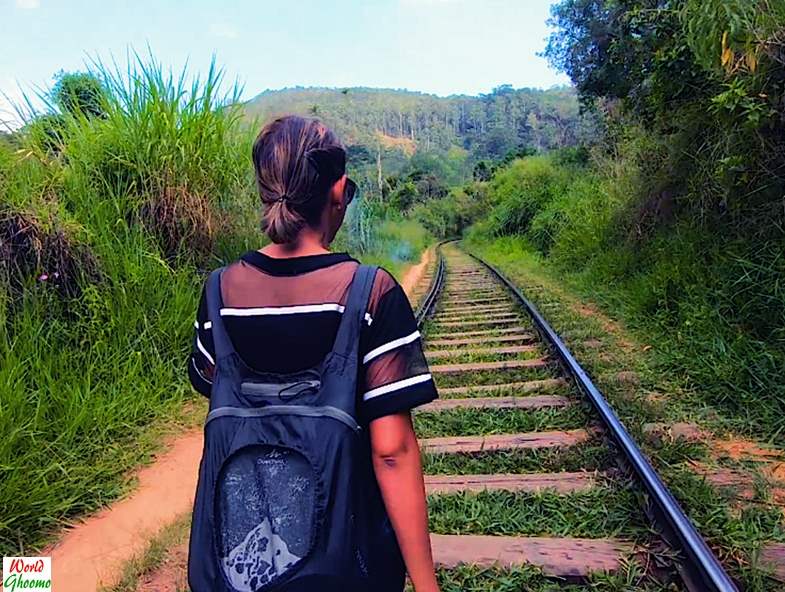 Ella Town Sri Lanka
Ella definitely has a bunch of spectacular places to visit, so, we recommend planning your trip to Sri Lanka in such a way that you at least get to spend at least 3 days in the hill city. Also, since a lot of these places require a bit of hike or some amount of walking, we recommend carrying weather-appropriate, comfortable clothes and shoes to make the most of your trip. So, pack your bags and head to this breathtaking place in Sri Lanka.