Over the years, Langkawi in Malaysia has emerged as one of the most beautiful beach destinations in the world. The relaxed laid-back atmosphere, picturesque landscapes and stunning beaches combined with number of attractions, lure visitors from all over the globe.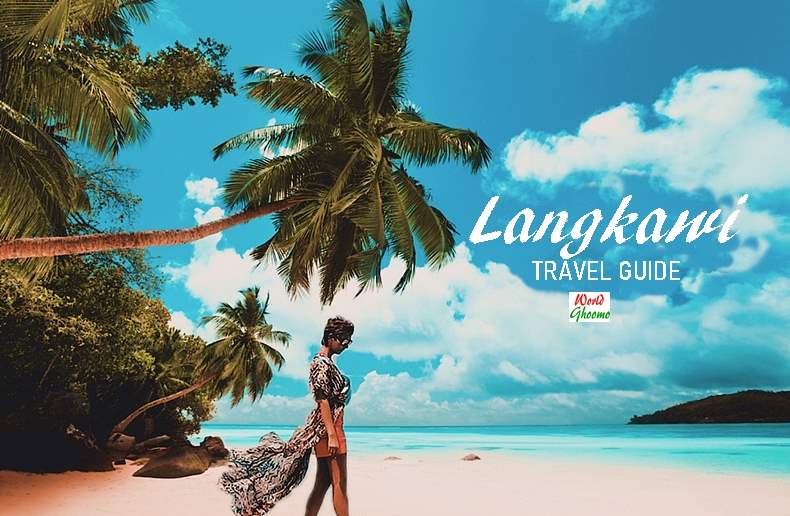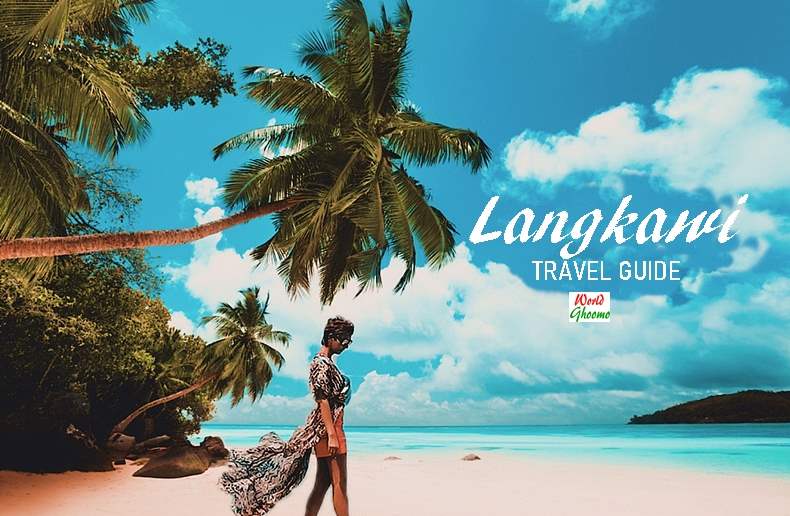 Langkawi Travel Guide
Before you head out to this scenic destination, here's what you must know about Langkawi. The following information and travel tips will help you to make the most of your Langkawi trip.
Langkawi Location
Langkawi is a cluster of 99 islands on Malaysia's west coast. Out of the 99 islands, only 4 are inhabited – the main island Langkawi and the neighbouring Dayang Bunting, Rebak and Tuba.
Langkawi Highlights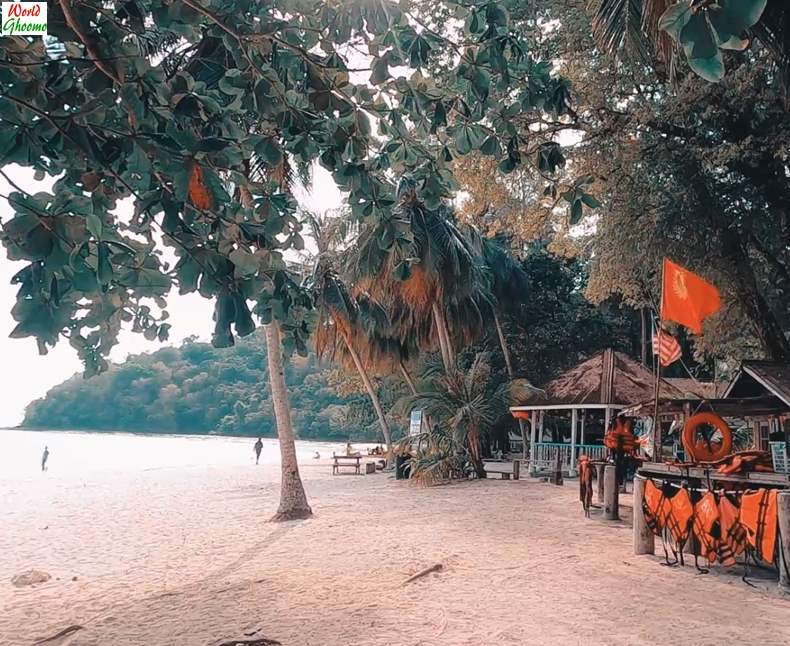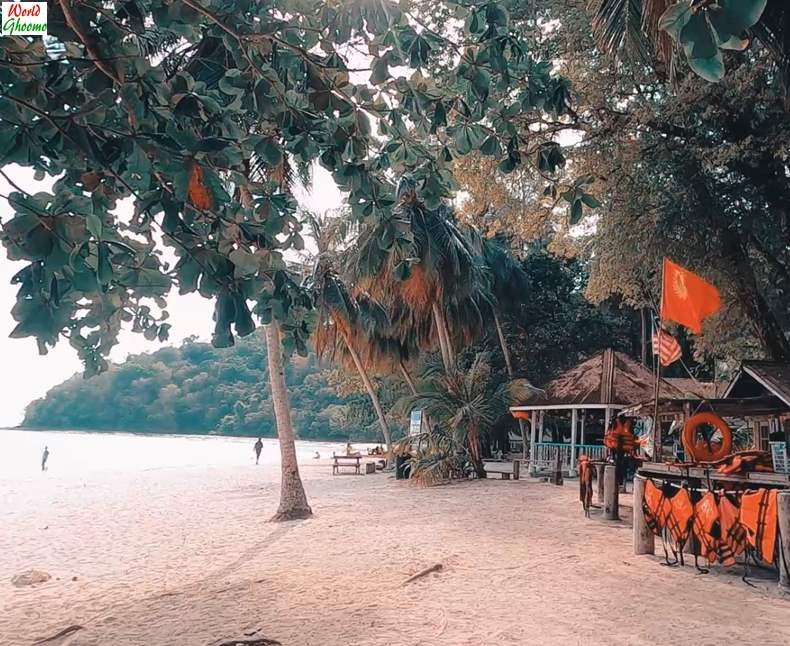 Langkawi Highlights
Langkawi is packed with natural beauty. Two-thirds of the island is dominated by forest-covered mountains, natural vegetation and hills. Langkawi has everything you could think of. Islands with beautiful beaches, stunning waterfalls, mangrove rainforests, stunning wildlife, scenic landscapes, a number of man-made attractions and vibrant nightlife, that will add variety to your itinerary.
Languages Spoken
The official language in Langkawi is Malay. English is widely spoken and understood by the locals, so communication is not a problem here.
Climate in Langkawi
Langkawi features a Tropical savanna climate, just what you need for a perfect beach vacation.
Dry Season is from December until March &
Rainy Season is from April to November
Best Time to visit Langkawi
The best time to visit Langkawi is from December to March. With virtually no rain you get bright sunny days with warm temperature. Being the peak tourist season, do expect crowd.
How to Reach Langkawi ?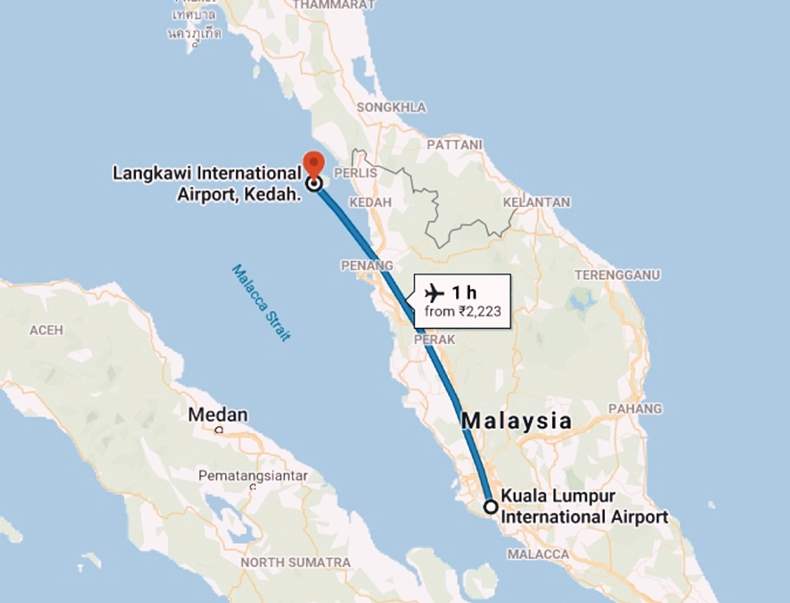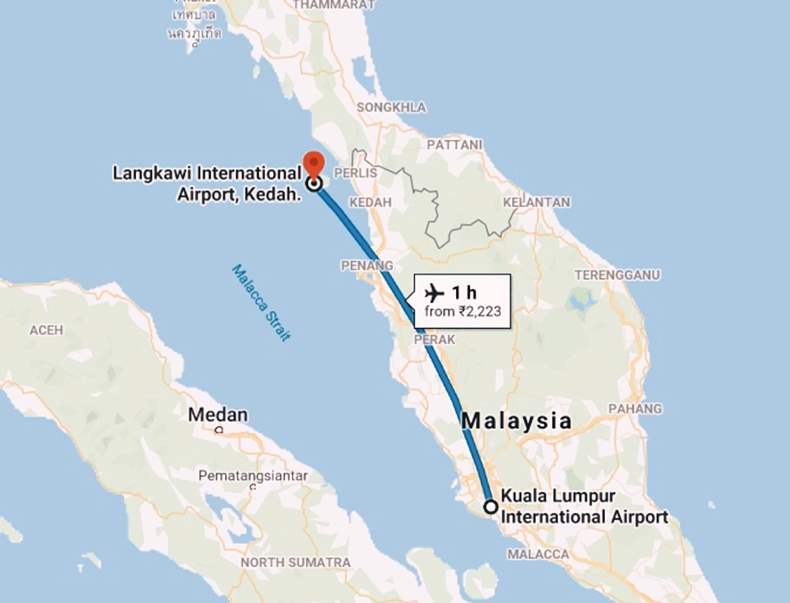 How to Reach Langkawi
There are 2 ways to reach Langkawi – via Air & Water.
Langkawi By Air
It is the least time consuming and most convenient way. From Kuala Lumpur it's just 1 hr flight to Langkawi. Other than KL, one can take a direct flight to Langkawi from Penang, as well as several other overseas cities.
Langkawi By Water
Reaching Langkawi by water, can be a bit time consuming. Express ferries provide daily service from Kuala Kedah, Kuala Perlis and Penang to Langkawi (Kuah Jetty) and back. The journey takes around one hour and 30 minutes.
Langkawi Visa
If you are visiting Malaysia for a vacation, then you can apply for eNTRI visa or eVISA. Following are the different kinds of Malaysia Visa For Indians
Malaysia eNTRI visa – (Ideal for 15 days visit to Malaysia as a Tourist)
Malaysia Single Entry eVISA – (allows you 30 days stay, can enter the country one time)
Malaysia Multiple Entry eVISA – (allows you 30 days stay, can enter the country multiple time)
It's best to apply for the visa through authorised travel agents.
Langkawi Airport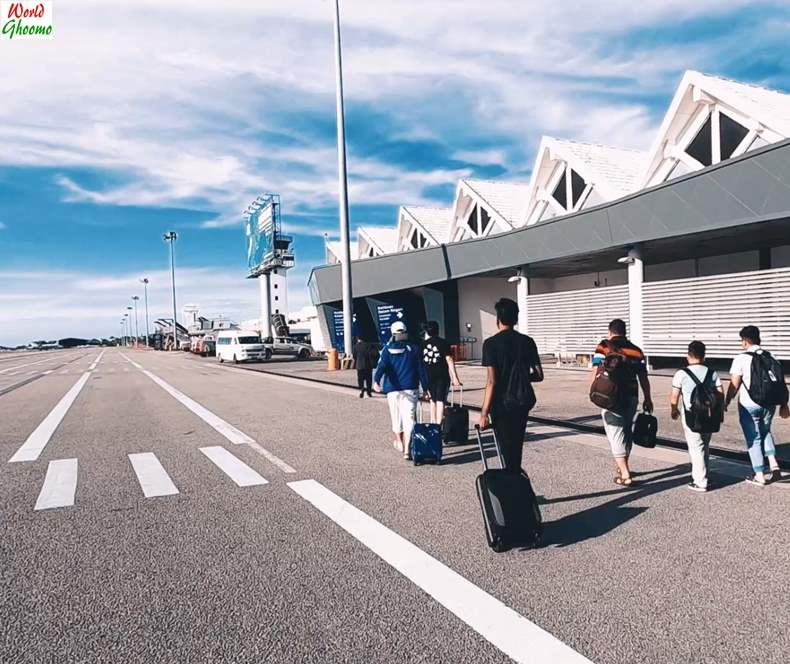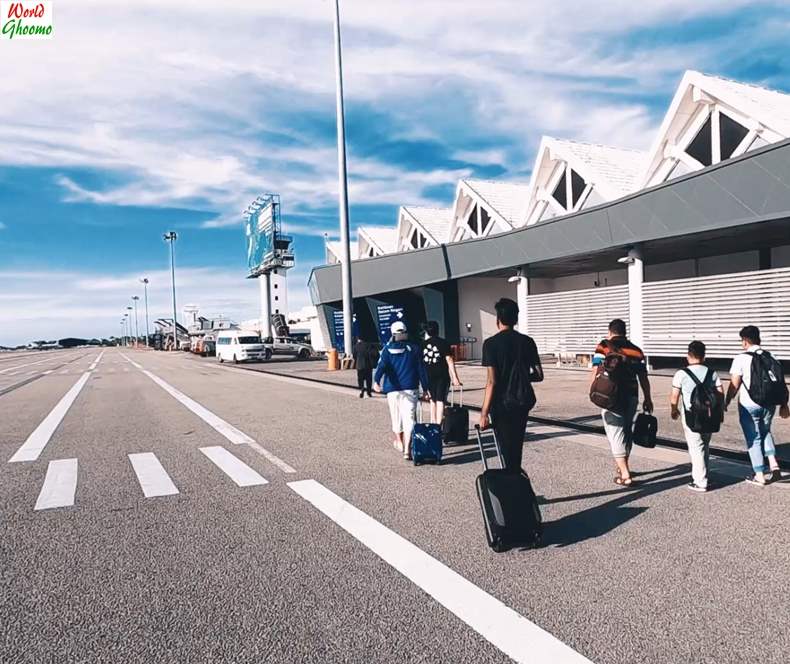 Langkawi Airport arrivals
The airport is approximately 8 kilometres from Pantai Cenang and 20 kilometres from the town of Kuah.
At the Immigration :
Upon arrival, you are required to present the following documents at the Immigration desk:
Color print out of visa copy
Passport valid for at least 6 months
Print-out of hotels / proof of accommodation
Langkawi Currency
The Malaysian Ringgit is the currency of Malaysia. The currency code for Ringgits is MYR, and the currency symbol is RM
Currency Exchange
You can find the currency exchange counters at the airport and almost everywhere on the island.
Getting Around Langkawi
Getting around Langkawi is pretty easy. Taxies, motorbikes and car rentals are the most common modes of transportation. From Airport you can easily book a taxi using the grab app. Taxis are pretty easily available anywhere across the island. On the flip side, Taxies can be a bit expensive. A 15 minutes trip can easily cost you up to RM15. Motorbikes are comparatively cheaper and can go for up to RM25 per day. You must wear a helmet and have a valid driving licence.
Accommodations in Langkawi
From backpacker hostels and 3-4 star hotels to Luxury villas and resorts, Langkawi offers accommodations for all budgets in the following regions.
Pantai Cenang: Busiest and most popular beach town.
Pantai Tengah: Next to Cenang beach, the longest stretch of beach
Pantai Kok: a quiet & peaceful bay surrounded by Karst hills and rainforests
Kuah: is the Langkawi main town
Datai Bay: Some of Langkawi Island's most exclusive and swanky resorts
Tanjung Rhu: Quiet and peaceful beach
Langkawi Top 10 Attractions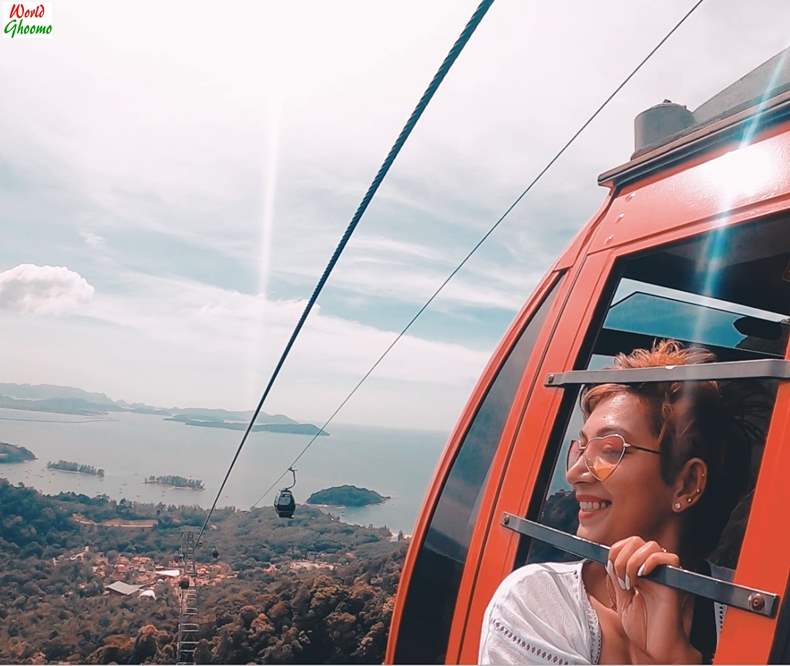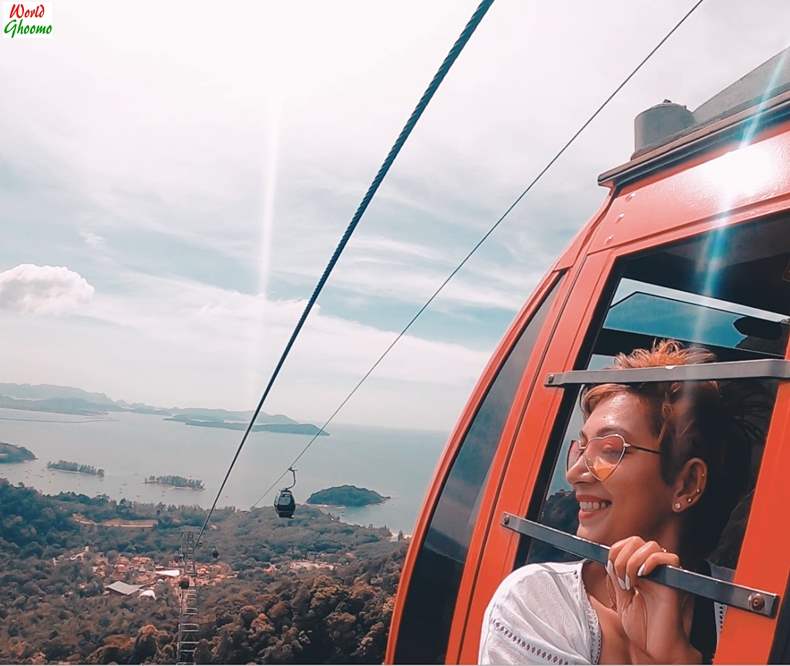 Langkawi Attractions
Jet Skiing & Island Hopping Tours
Kilim Geoforest Park
Langkawi Cable Car & SkyBridge
Langkawi 3-d Art in Paradise
Eagle Square
Underwater World
Langkawi Wildlife Park & Bird Paradise
3 Amazing Waterfalls
Water sports and Vibrant Nightlife at Pantai Cenang &
Swimming and sunbathing at Tanjung Rhu Beach
How Expensive is Langkawi?
Langkawi is bit more expensive compared to rest of Malaysia. There is an entry ticket ( average RM 30 per/person ) to visit most of the tourist attractions in Langkawi. The taxis are most expensive in Langkawi. A 20 minutes ride can easily cost upto RM 40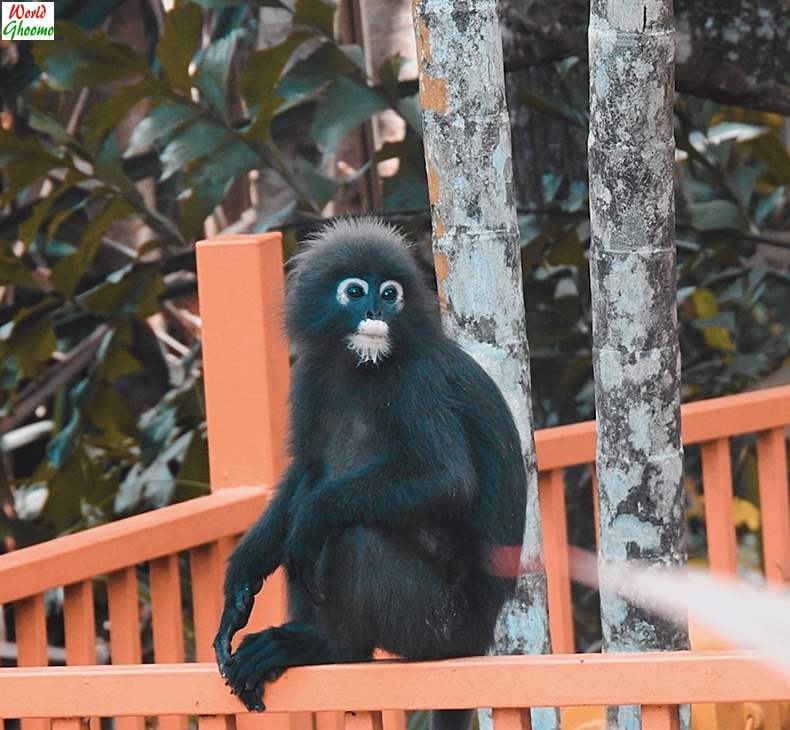 Langkawi Wildlife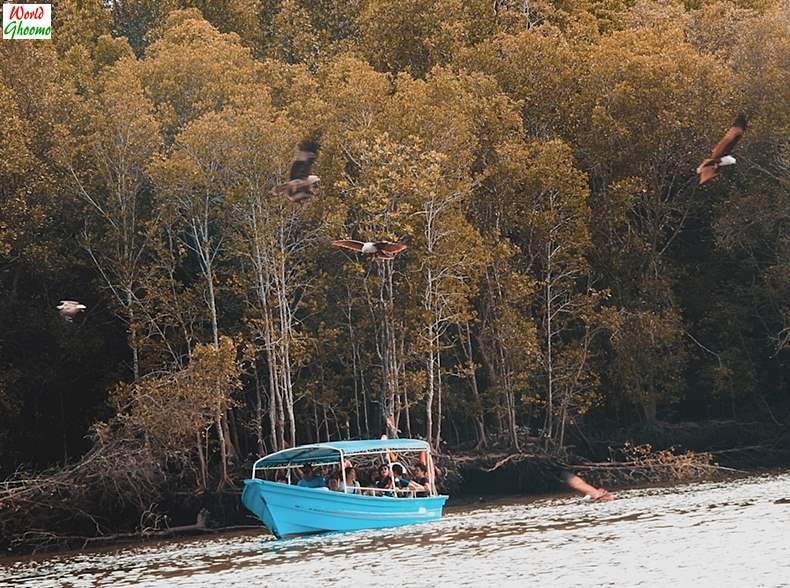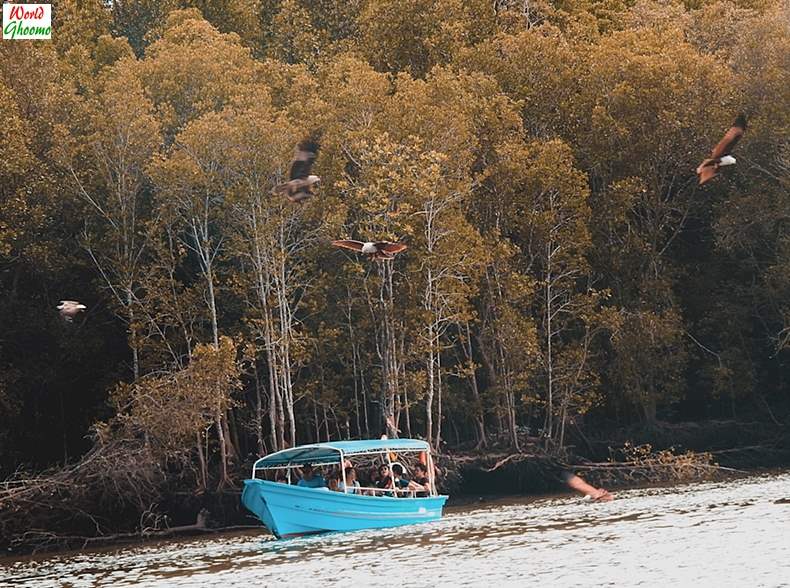 Langkawi Nature