The capital city of Malaysia, Kuala Lumpur offers an eclectic mix of cultures. The city is home to people of various ethnicities including, Chinese, Thai and Indian, and this unique blend is visible in its variety of food, varied architecture and multi-lingual society. Whether you wish to admire skyrocketing buildings, see ancient Chinese temples, Hindu temples and glorious mosques or shop like crazy, Kuala Lumpur is your place!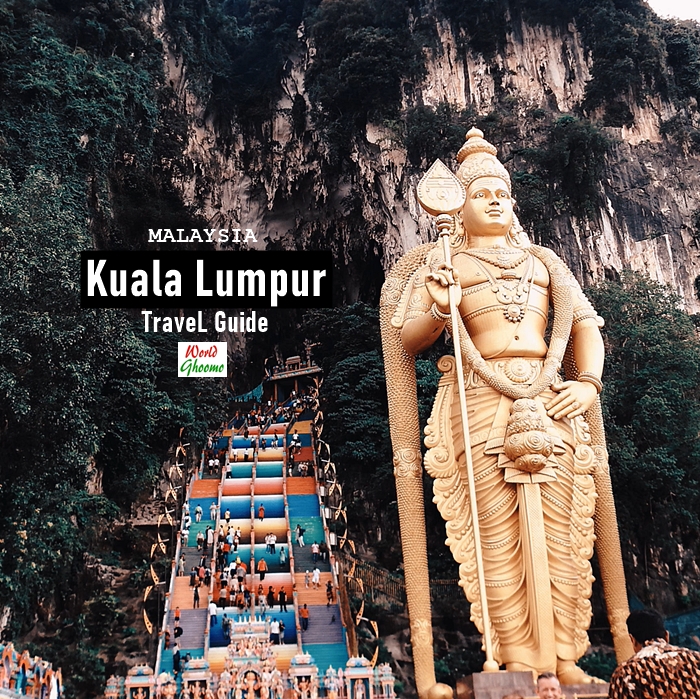 Kuala Lumpur Location
Kuala Lumpur lies in the state of Selangor, in the beautiful Klang Valley. It falls in West Malaysia, somewhat in the center (lengthwise) of the Malaysian Peninsula.
WATCH KUALA LUMPUR TRAVEL GUIDE VIDEO
Kuala Lumpur Attractions
Batu Caves
Thean Hou Temple
Petronas Twin Towers
KLCC Park
Chinatown
Brickfields-Little India
KL Sentral
Bird park
Street food at Jalan Alor
Sultan Abdul Samad Building
Best Time to Visit Kuala Lumpur
A good time to visit Kuala Lumpur is from May to July or December to February. The city has a bit humid climate throughout the year, so you could expect a few rain showers. December usually remains the busiest as loads of tourists flock in the city to celebrate Christmas and New Year.
How to Get There?
By Air: Kuala Lumpur is well connected to most parts of the world by air.
Where to stay in Kuala Lumpur
While the city offers a range of options from budget hostels to luxury hotels; choosing the area in which you wish to stay forms an important part of your overall experience. Go for Bukit Bintang if looking for a trendy shopping and entertainment hub; or book your hotel in KLCC if you wish to stay in the heart of the city, around the Petronas Twin towers. China town is home to a lot many budget hotels and hostels, and if looking for luxury hotels, malls and fancy restaurants nearby, KL Sentral would be a good option.
Getting around Kuala Lumpur
It is fairly easy to move around Kuala Lumpur. You'll find monorail line, metro service bus service and of course local taxis here. Grab app is also a good way to book a taxi. Kuala Lumpur airport is also well connected to KL Sentral Station by public transport.
What to do in Kuala Lumpur in 2 days
Most travelers stop over at Kuala Lumpur before heading to other destinations in Malaysia. And 2 days are just enough to cover most places. An ideal 2-day trip would include visiting popular sights, doing a bit of shopping, and enjoying the nightlife and local food. Here is our complete list:
1. Climb 272 Stairs to Batu Caves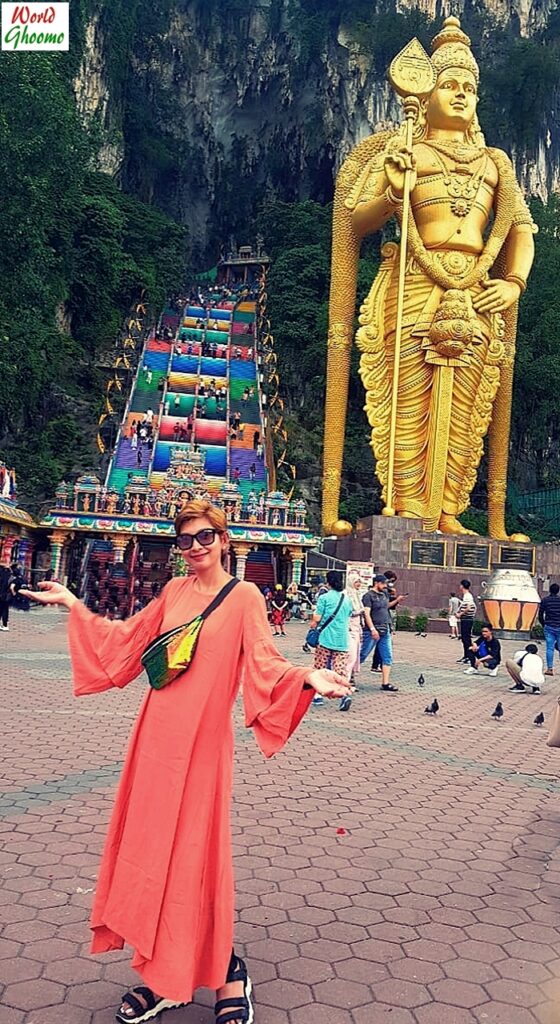 Located 45 minutes north of Kuala Lumpur, the Batu Caves, welcome you with a massive 140 feet golden statue of Lord Murugan. The statue took 3 years to build and is the tallest Lord Murugan statue in the world. The caves are a popular Hindu shrine and remind you of South Indian temple architecture. Located inside a small limestone hill, one has to climb 272 colorful stairs to enter. Inside, you'll find 3 main caves and many smaller ones, with a temple inside each one of them. The base of the caves remains occupied by vendors selling souvenirs, flowers and candles. Visit it to enjoy the countryside and as bonus, get a quick thigh workout.
2. Visit the Thean Hou Temple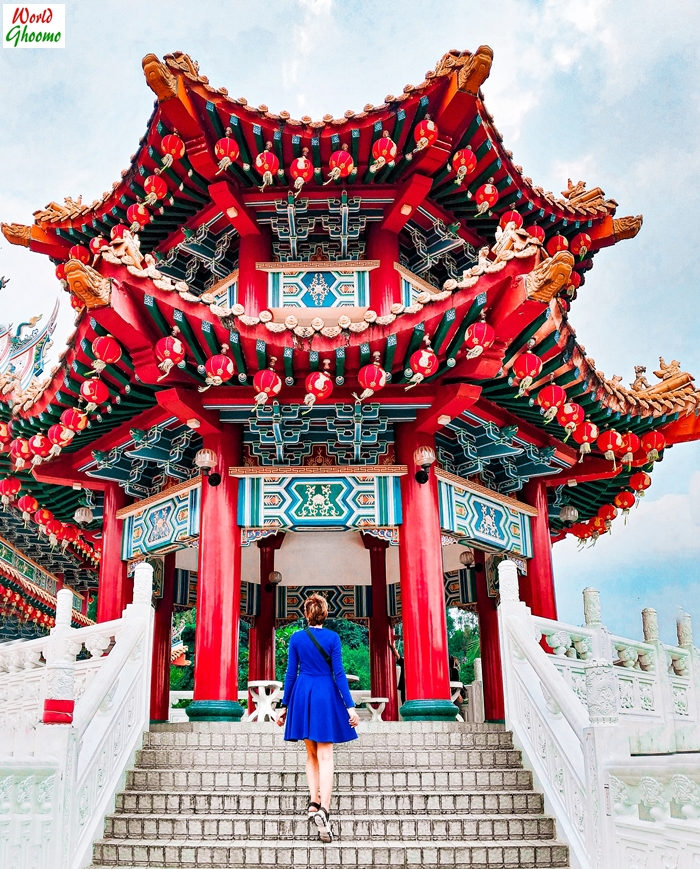 Multiple strings of red and yellow lanterns welcome you in this beautiful six-tiered Chinese temple. Dedicated to Tian Hou, a goddess of protection, Thean Hou is one of the oldest and the largest temples in Southeast Asia. The temple has a remarkable architecture with multi arch gateways, colorful columns and walls with murals and well-decorated rooftops. There's a Bhuddhist Pagoda and multiple images of Bhuddha inside the temple. Make sure to visit it for some positive vibes and a glimpse into the Chinese culture.
3. See the Iconic Pertronas Twin Towers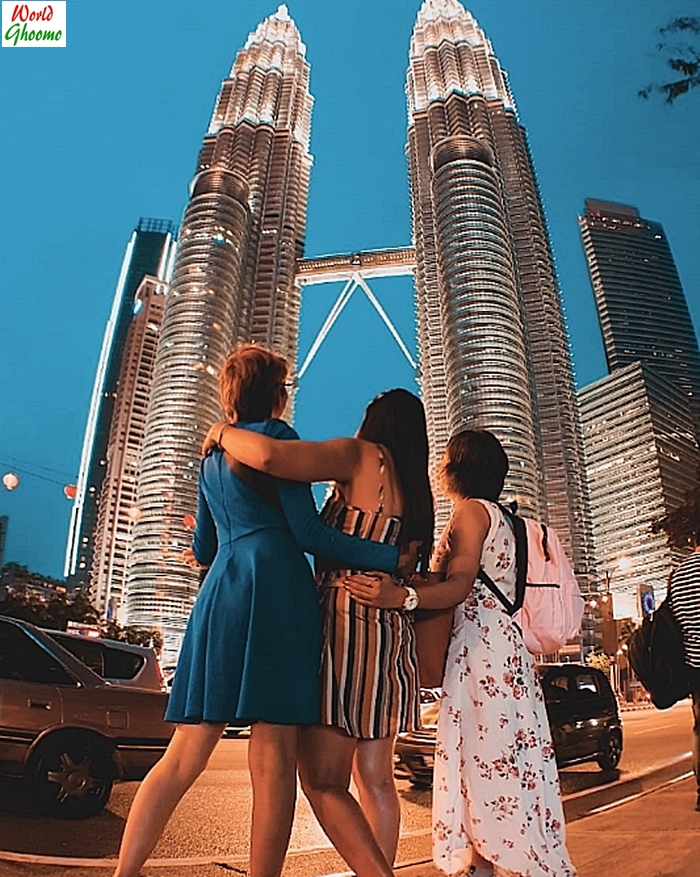 A trip to Kuala Lumpur wouldn't be complete without seeing the imposing Petronas Towers. At 451.9 meters, Pertrons remain the tallest twin towers in the world. The 88-floor structure has a steel and glass facade, and the exterior design is inspired by Islamic motives. There's also a double decker sky bridge connecting the two towers at 41st and the 42nd floor. You can either admire the towers from the road or choose to enter one of the towers to explore the sky-bridge, the observation deck and the gift shop.
4. Relax at KLCC Park
Around the Petronas Towers lies this 50-acre KLCC Park, which has small water pools and a huge play area for children. You can relax here if you're waiting for your turn to go inside the towers, or simply if you want to get inside a green area in the city.
5. Bargain at Petaling street in China Town
The bustling Petaling Street is one place to shop everything- from watches, perfumes, handbags, and beauty products to fancy Zippo lighters. Just make sure to haggle hard to get a good bargain.
6. Enjoy Street food at Jalan Alor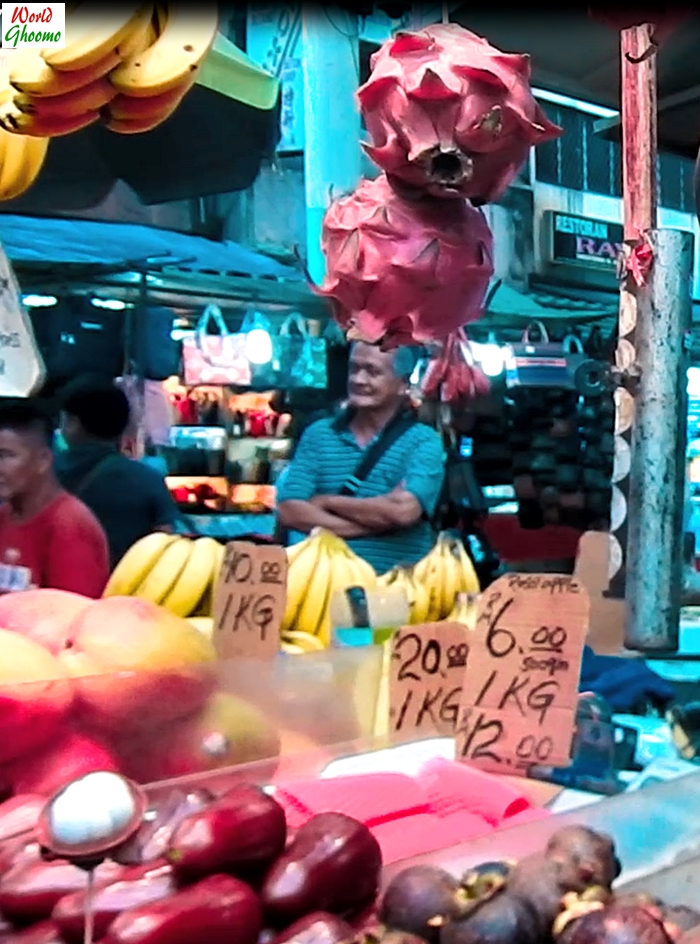 Offering all kinds of street food at a reasonable price, Jalan Alor wins you over given its vibrant atmosphere, mouth-watering dishes and an authentic roadside dining experience.
7. Explore Little India in the Brickfields District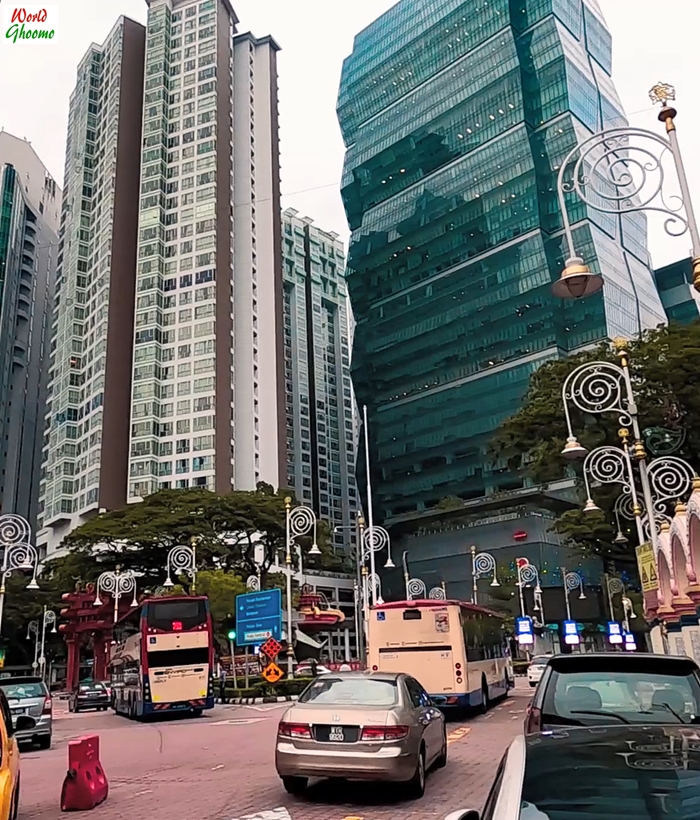 If you are missing India, head over to Little India in the Brickfields district. Located just south of KL Sentral Station, the street here is lined with beautiful colorful arches, which remind you of South-Indian Temples. The area gives the feel of walking through an Indian Bazar with shops selling sarees, kurtis, Indian art pieces, and stalls frying aalo-pakodas and samosas. Definitely an ideal place to enjoy both North-Indian and South Indian food while you're in Malaysia.
8. Socialize at Bhukit Bintang
Since Bhukit Bintang houses trendy shopping malls, restaurants and popular bars, no wonder it is a one stop place to enjoy nightlife. This entertainment district of Kuala Lumpur is centrally located and is easily accessible from all parts of the city. The area has a lively vibe with a young crowd. Along with enjoying the street- performances at popular squares, make sure to try some Arabain food items as well.
9. Visit the Kuala Lumpur Bird Park
A true paradise for nature lovers and bird watchers, the Kuala Lumpur Bird Park is home to over 3000 birds of around 200 species. The 20.9-acre public park is located in Bukit Aman, next to the Lake Gardens. Along with the local birds, you'll also find imported birds from countries like Australia, Holland, and Thiland here. Make sure you visit it to get a glimpse of the Baya weaver, the Ostrich, the Rhinoceros Hornbill and many more exotic birds.
10. See the spectacular Sultan Abdul Samad Building
Right across the Merdeka Square lays this truly fabulous Sultan Abdul Samad Building. Stretching 122 m along the Jalan Raja road, this building is significant not just because of its Arabian fairytale-like architecture, but also because the Malaysian Declaration of Independence was signed here in 1957.
Final Verdict
Whether you just have a weekend or more than a week to explore, Kuala Lumpur won't disappoint you. So, make sure you book your tickets to explore this culturally diverse city of Malaysia.