Welcome to Sri Lanka Travel Guide Part 1. Here, we are gonna share with you some very important information about Sri Lanka that you must know before traveling to this island nation.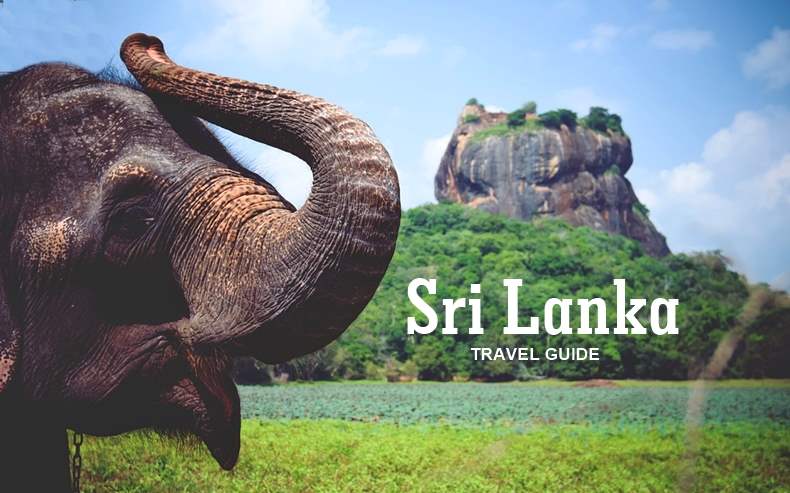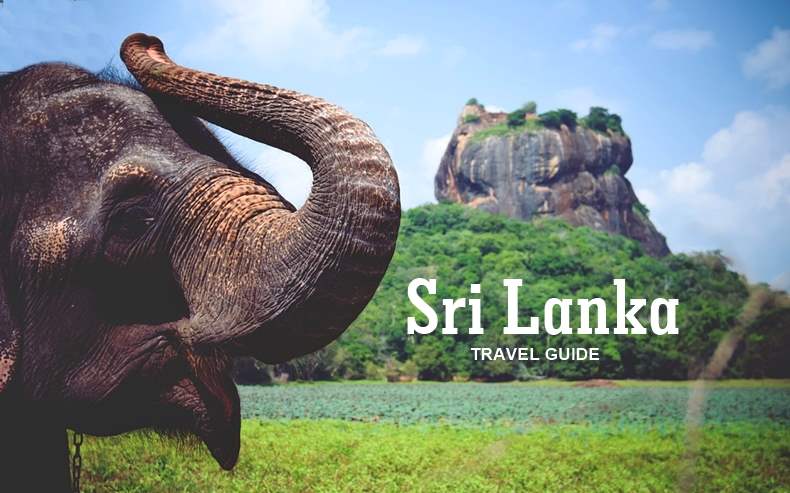 Sri Lanka is one of the few places in the world that offers a stunning combination of countless pristine beaches, alluring landscapes, captivating cultural heritage and numerous national parks within such a compact location. No wonder, it is one of the top tourist destinations amongst travellers from all around.
WATCH THE VIDEO
Sri Lanka Facts
Location – Sri Lanka lies on the Indian tectonic Plate in South Asia. It is separated from the mainland portion of the Indian subcontinent by the Gulf of Mannar and Palk Strait.
Prehistory – Sri Lanka has a history dating back even as far back as 500,000 years. One of the first written references to the island is found in the Indian epic Ramayan which provides details of a kingdom named Lanka that was created by the divine sculptor Vishwakarma for the Gods. Lord Kuber seized control of Lanka and was later overthrown by his demon stepbrother Ravan. According to ancient Indian Sanskrit epic Ramayan written by Valmiki, a land bridge "Ram Setu" existed between the Indian mainland and Sri Lanka. Ramayan's "Lanka Kand" has detailed description about The bridge constructed by Shri Ram's Vanar sena that allowed the army to reach Lanka and rescue Shri Ram's wife Mata Sita from the demon king, Ravan.Satellite images show The bridge. It starts as a chain of shoals from the Dhanushkodi tip of India's Pamban Island and ends at Sri Lanka's Mannar Island.
Religion – Buddhists – 70 percent , Hindu – Second most prevalent religion
Islam – Third most dominant religion in the country.
Languages
Sinhalese and Tamil – Official languagesEnglish
Economy
Tourism, clothing and tea export.
Climate in Sri Lanka
Tropical & warmCoastal and lowland areas – 26 – 32 degrees celsiusAt elevations – 18 -22 degrees celsius.
The Best Time to Visit Sri Lanka April – September
Pre-Planning Sri Lanka Vacation
Understanding Sri Lankan Terrains & Regions
Planning an itinerary as per the number of days
Booking Flights
Booking Hotels & arranging
Visa
Sri Lanka Top places to visit (Region Wise)
Colombo – gateway & stopover point
Negombo (coastal town) – most prefered stopover point
Sri Lanka Historical Sites
Sigiriya – is famous for the astonishing Sigiriya Fortress
Dambulla – is known for it's Dambulla Cave Temple
Habarana Village – for Elephant safaris and village tours
Ancient Polonnaruwa – is Popular for Archeological sites and ruins
Kandy – is the home of The Temple of the Tooth Relic
Anuradhapura – is popular for archaeological and architectural wonders
Matale – is known for its heritage centre, temples and spice gardens
Sri Lanka Beaches
(along the Northern, Eastern, Western and Southern coasts of)
Jaffna, Negombo, Bentota, Arugam Bay, Nilaveli & many more … are popular for surfing and vibrant nightlife.
Sri Lanka Whale Watching Triangle: Mirissa, Kalpitiya and Trincomalee.
Sri Lanka Countryside Hills & Tea Gardens
Ella
Nuwara Eliya &
Bandarawela
These regions are popular for their scenic train rides, picturesque views, tea gardens and cool climate.
Sri Lanka National Parks
Sri Lanka has around 30 national parks which is a big number for a small country.
The most visited national parks in Sri Lanka
Yala National Park
Udawalawe National Park
Minneriya and Kaudulla National Parks
Horton Plains National Park &
Sinharaja Forest Reserve
These wildlife sanctuaries are home to Leopards, elephants, a high diversity of mammals and birds.
Sri Lanka Bird Sanctuaries
Bundala National Park
Kalametiya Bird Sanctuary
Anawilundawa Sanctuary
Sri Lanka Wildlife Rescue & Conservation Programme
Sea Turtle Hatcheries – in Bentota –The hatcheries aim to protect rescued sea turtles.
Pinnawala Elephant Orphanage – in Pinnawala town, near Kandy
Aims to protect the many orphaned unweaned wild elephants found wandering in and near the forests of Sri Lanka.
Biggest Cities in Sri Lanka
Colombo
Kandy &
Galle
Days Required to Explore Sri Lanka
With so much to see and explore, one will need at least 1 month to fully explore Sri Lanka. However, one can get a glimpse of Sri Lanka and cover the major attractions within 2 weeks time.
Booking Flights – 2 months ahead
Booking Hotels – 2 months ahead Arranging Visa – Sri Lanka visa-on-arrival is available. One can also apply online. This process is called ETA, electronic travel authorisation. Visa Fee – For citizens of Afghanistan, Bangladesh, Bhutan, India, Nepal and Pakistan the fee is 15 USD.For everyone else it is 30 USD. Children below the age of 12 don't have to pay a fee.
(The price may change with time)
Sri Lanka Currency
Sri Lankan Rupee – LKR. You can easily withdraw money from the ATM's in Sri Lanka. It will be good to carry some USD currency before landing.
Getting Around Sri Lanka
Best way to see Sri Lanka is Independent travel.
Tuk Tuk's – (3 wheel bikes) are easy available and the drivers can take you to any location easily. They can however, be more expensive than buses. Buses – are the second option but can be time consuming. Trains – You can board a train to travel from one city to the other. Train rides can be a lot of fun. But, again they can be a bit time consuming. Renting Bikes – If you plan to stay for longer duration, renting a bike can be a good option. The bikes are easily available on almost every street.
A Rented car with Hired driver – can be the best option to travel safe and fast. (within a city & from one to another)
You can book the cabs through your hotels, via travel agents or by booking on the spot once you reach Sri Lanka. It would be best to book everything in advance to avoid an last minute hassle.
Important – We recommend collecting all the entry tickets including the safari tickets on your own and do not rely on the drivers to get them for you. Drivers are most likely to keep 30% as their commission.
Sri Lankan Food
Sri Lankan cuisine is a blend of South Indian and Indonesian cuisines with a tinge of Dutch flavours in it.
A typical Sri Lankan breakfast – includes string hoppers, fresh coconut, sambol and dal. Most popular Sri Lankan Cuisine – Rice-curry along with a variety of rotis, seafood and other dishes.
Restaurants in Sri Lanka
Themed restaurants, open kitchen and hippie eateries in every city.For Vegetarians – Limited food options. Go to Indian Restaurants for vegetarian food .
Sri Lanka Nightlife
Sri Lanka nightlife is most liveliest in the beaches of Negombo, Bentota, Marissa and other coastal towns. It's all about partying, dancing and indulging into some delicious seafood.
Shopping in Sri Lanka
From intricate handicrafts to vibrant clothes and decorative home interiors, Indulge into some best shopping experiences in Sri Lanka. Numerous shops along the lanes of the famous beaches & tourist attractions sell a variety of items that you can pick as souvenirs.Remember to Always carry some cash since cards may not be accepted at many shops. Check your country's customs and import regulations before making any purchase.
How Much Sri Lanka Costs ?
Sri Lanka is a slightly expensive country compared to Bali and Thailand in Asia. Your main expenditure will be towards :
Accommodations
Transportation
Entry Tickets and
Food and Beverages. (we are not including the flight tickets here)
A typical Sri Lanka Vacation for 8 days can cost anywhere between USD 3000 – 4000 – If you are opting for 4 star luxury hotels.
There is no limit on how much you can save when you opt for budget and hostel accommodations.
Food & Beverages – will add extra to your budget.
A Rented Car with hired driver – search online for charges from different agencies. Again, you can save a lot if you opt for rented bikes, trains, tuk-tuk's and buses (they an be more time consuming)
Entry Tickets – this is something you can't avoid. The entry tickets to some of the most popular attractions is very high. Find below the price list of some of the attractions:
Sigiriya Fortress – USD 40 per person Pidurangala – LKR 500 Minneriya National Park – LKR 4000 per person + LKR 5000 for safari vehicle with driver
Yala National Park – LKR 4000 per person + LKR 5500 for safari vehicle with driver Bundala Bird Sanctuary – almost same as Yala.
Things to keep in Mind
Buddhist Temples Dress Code – Cover your thighs and shoulders before entering any Buddhist temples. Also remove sunglasses and caps. Never pose for a photograph with you back towards Buddha Statues. If you have any Buddha Tattoos, make sure to cover them.
Get a Local Sim – Easily available in Colombo.
Always carry some cash
Always drink packaged water
Google Maps work in Sri Lanka
Carry international power adaptors
Cover you head with a cap or bandana and apply sunscreen during sightseeing.
Purchase all the entry tickets on your own
Carry light – weight, breezy clothes and sunglasses
Do your own research about the place before visiting