Located on the southwest coast of Sri Lanka, Bentota is a gorgeous resort town, known for its laid back vibe. The town is popular not just for its golden sandy beaches and thick mangroves forests but also for its exotic aquatic life and adventure watersports.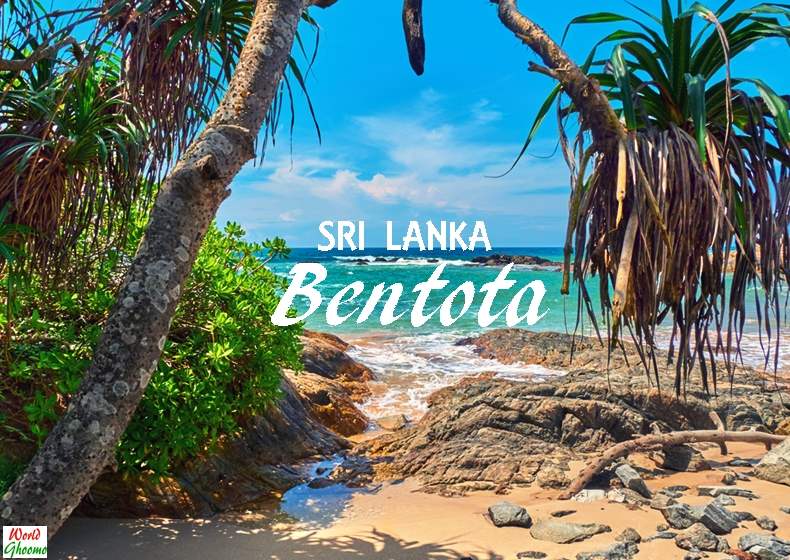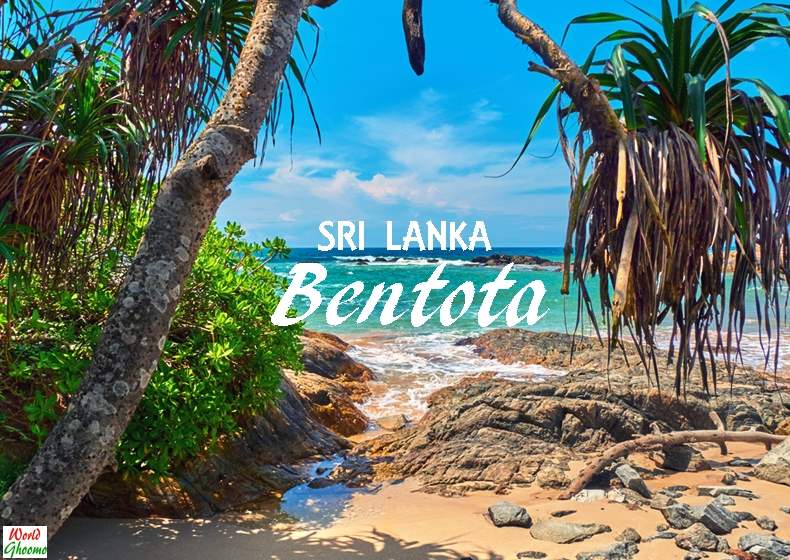 Bentota , Sri Lanka – Everything You Need To Know
Bentota Highlights
Sri Lanka's quaint town – Bentota, is popular for its:
Water Sports- Including paragliding, snorkeling and parasailing
Pristine Beaches
Cinnamon Trade
Cycling Trails
Bentota Neighboring Areas:
Galle
Rathgama
Sri Jayawardenepura Kotte
Kalutara
How to Reach Bentota
Located approximately 100 km from the capital city of Colombo, Bentota can be accessed both by rail and by road. If you are looking for some more adventure, you can also opt for a helicopter shuttle service.
By Road: 
Bentota is located on the A2 highway connecting Colombo to Wellawaya.
You can reach there by taking the Southern Expressway in around 2 hours. And, in case you are arriving from Galle, it shouldn't take more than 1.5 hours to get there.
By Train: 
You can also enjoy a beautiful rail journey from Colombo by taking the Southern Rail Line.
Where to Stay in Bentota
If you are looking for a luxurious experience, Bentota has a number of posh resorts with breathtaking views of golden shores, backwaters and tall green trees. Alternately, you can also choose to stay in a comfortable, no-frill hotel, if on a budget.
The Best Time To Visit Bentota
As Bentota has a tropical climate, the best time to visit is from November to April. But, don't worry; you won't really be disappointed even if you visit during some other time of the year.
Bentota – Top Things to Do and See
1. Bentota Beach – Surf, Swim & Relax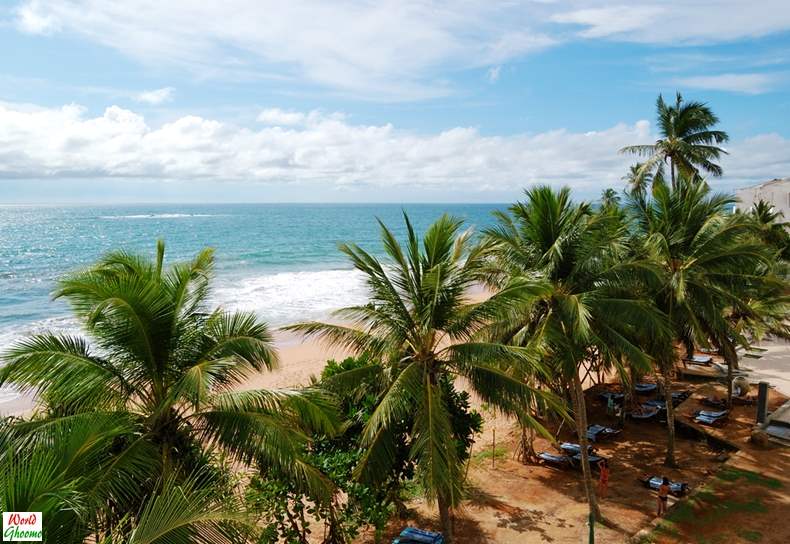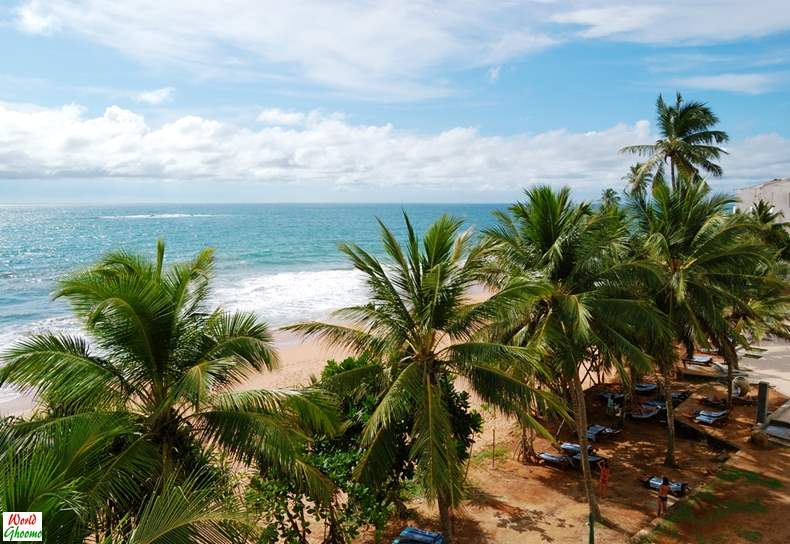 Bentota Beach Sri Lanka
Bentota has a bunch of stunning beaches, so make sure you spend ample amounts of time here relaxing and strolling amidst lofty coconut trees or going for a swim. There is no dearth of water sports at this beach. Jet skiing, banana rides, paragliding, parasailing, scuba diving! You name it and they have it. So, don't forget to get your adrenaline pumping and try at least a couple of these adventure sports.
2. Sea Turtle Hatchery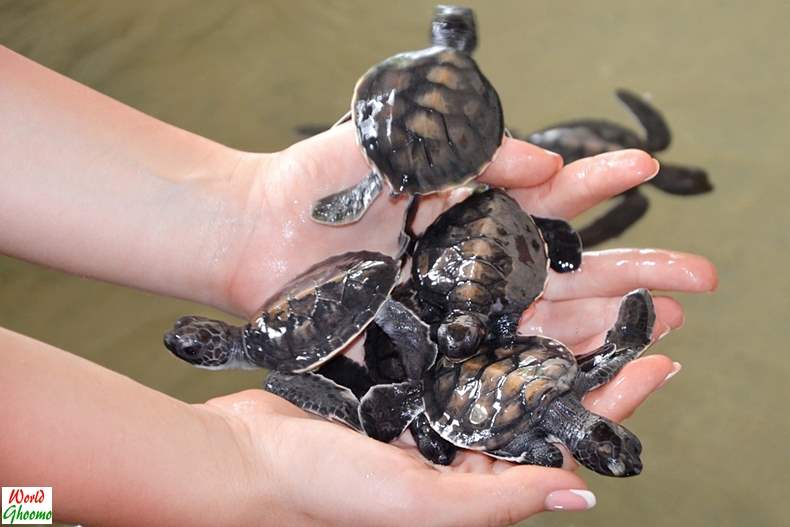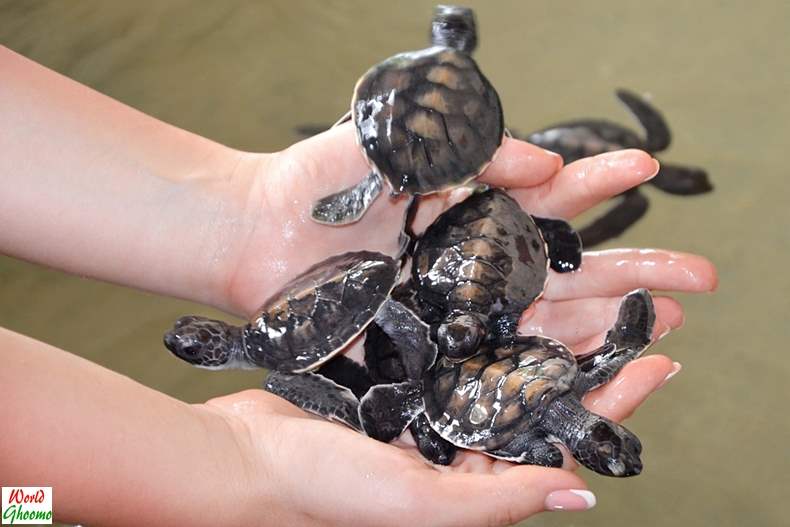 Bentota Sea Turtle Hatchery
One of the top things to do in Bentota is to visit a Sea Turtle Hatchery. The turtle hatchery in 
Bentota
works towards conservation of sea turtles and provide visitors with lots of useful information about the different varieties and their preservation. They collect injured turtles caught in fisherman's nets or washed up on the beach. They also collect the eggs laid on the beach, so they can be stored and protected from predators, and then safely released into the sea.
3. Madu Ganga River Safari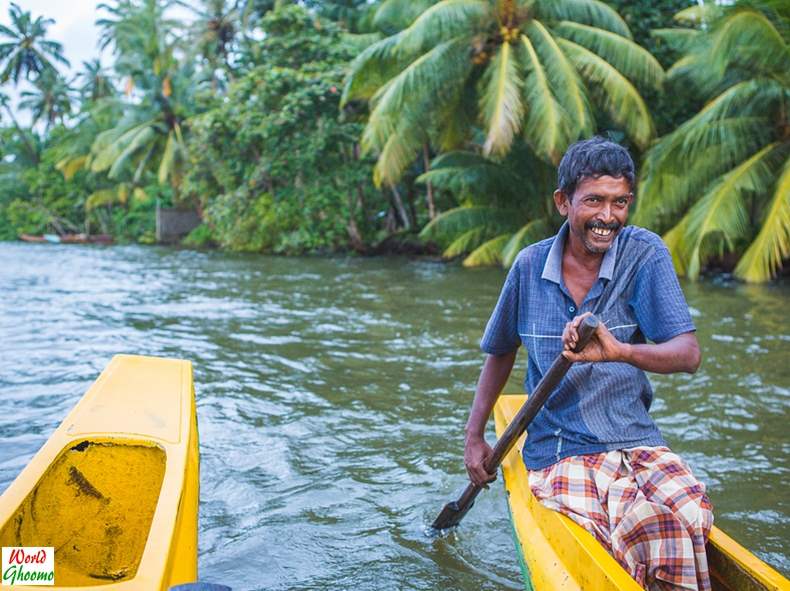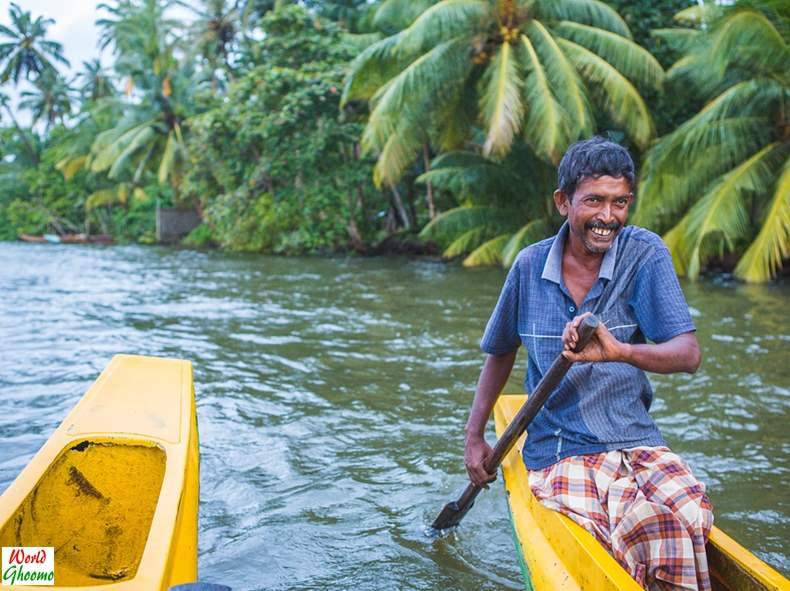 Madu Ganga River Safari Bentota, Sri Lanka
A must-do for nature lovers, the Madu Ganga River Safari takes you through thick mangroves forests where you can easily spot some rare birdlife. The Mandu River is home to over 111 species of birds and is a paradise for not just tourists but also researchers and ecologists. The safari makes a stop at a couple of islands allowing visitors to get up up close with nature and learn about various species of plants and animals.
4. Brief Garden
Spend a day strolling through this beautiful garden designed by Bevis Bawa, a well-known artist of Sri Lanka. The Garden spans over five acres and has a rich collection of tropical trees and some really artsy sculptures.
5. Lunuganga
Explore the home of Geoffrey Bawa, a renowned architect while you are here. Geoffrey was a pioneer of the theory of "tropical modernism" in architecture and his house speaks volumes of his craft and is also plush with some extraordinary plants.
6. Cycling
Hire a cycle to explore the paddy fields and ancient temples in the town. You can paddle at your own pace and also get to see murals on the walls of Mullegoda temple on the way.
7. Visit Ambalangoda in neighbouring Galle
Drive to Ambalangoda, a coastal town located around 24 km from Bentota to buy local artifacts like devil masks. The town has a number of antique and jewelry shops and will serve as an ideal spot to acquire souvenirs for your friends and family.
Days Required to Explore Bentota:
2-3 Days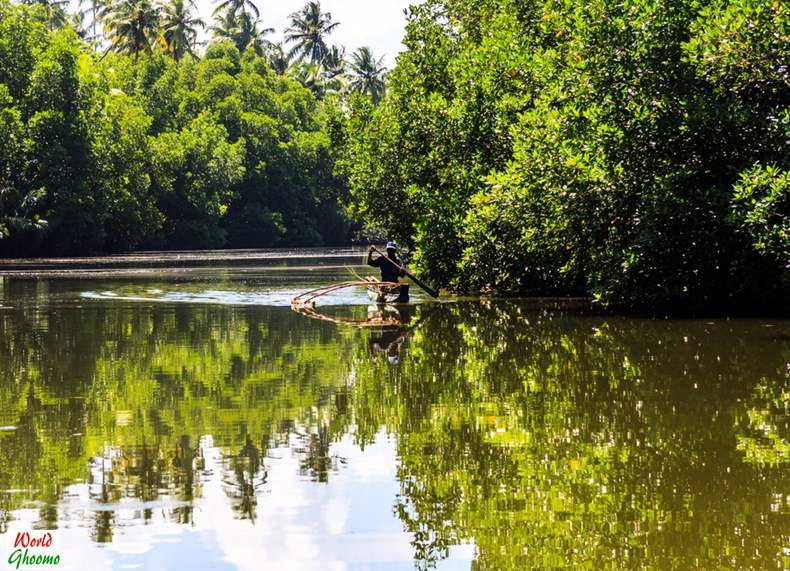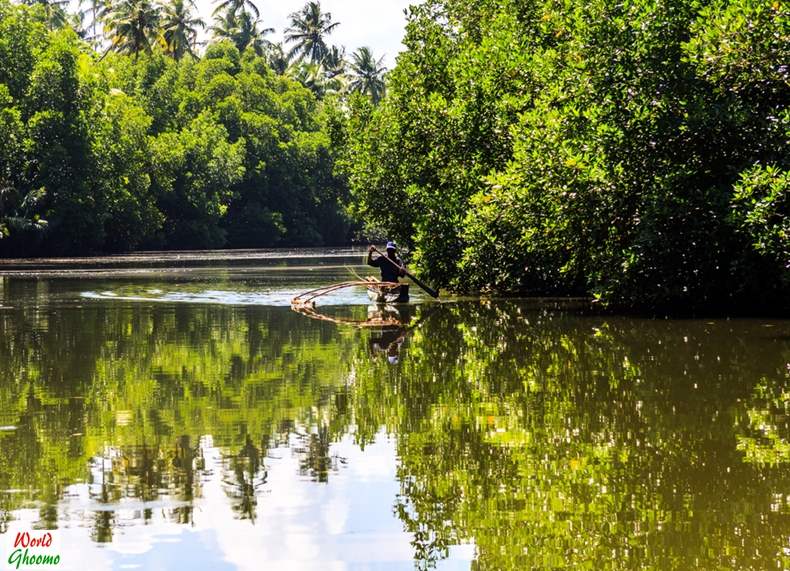 River Safari – Bentota,  Sri Lanka
Bentota has a lot to offer apart from the lovely beaches, so we recommend spending 2-3 days here. Also, don't forget to carry your vibrant swimsuit, quirky shades, beach shorts, camera and a pair of comfortable flip-flops to have a memorable experience. And if you are wondering about other places to visit in Sri Lanka, take a look at the hill city of Ella, Sri Lanka here.