Covered with lush palm trees and surrounded by sparkling blue lagoons, the gorgeous Maldives islands await you. Besides the stunning landscapes, the Maldivian sea is home to one of the most diverse marine gems of the world and is one of the most impressive things to see while in Maldives.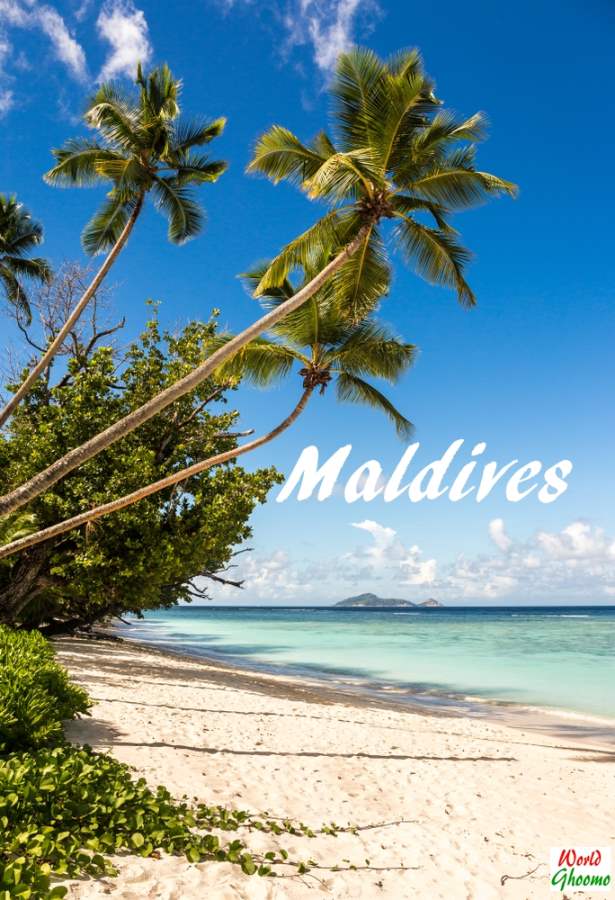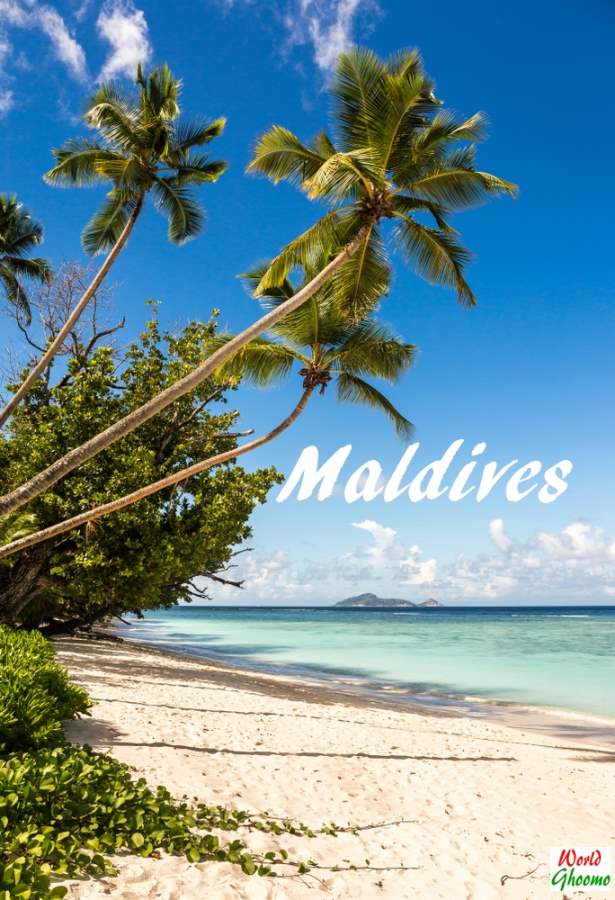 Maldives Sun Island Resort Spa
Along with nearly two thousand different species of marine life,  the water is home to a variety of rays and boasts a good population of sharks as well. Hello, it's Sarita & Kamal. Welcome back to yet another video/post from our Maldives Travel Series.
During our most recent trip to Maldives, we were lucky enough to watch the spectacular view of a bunch of sharks being fed in the shallow lagoon at Sun Island Resort & Spa. Here, we are gonna share our experience watching the sharks up-close along with some additional tips and information.
WATCH Maldives Shark Feeding Video – at Sun Island Resort & Spa in Maldives
Just like many private island resorts in Maldives, Sun Island Resort & Spa also conducts Shark Feeding activity to entertain the guests. Different resorts have different feeding times which can be either early morning hours or evenings. At Sun Island Resort & Spa, the feeding happens every evening at around 6:30 pm near the Thai Restaurant located over the lagoons.
It's recommended to reach the spot at-least 20 minutes before the feeding time to watch the sharks arriving and playing around. We reached the spot at around 5:10 pm and were thrilled to see around 8-10 blacktip reef sharks along with a stingray making circles in the water. 
More and more guests gathered along the feeding area and grabbed an ideal spot that would enable them to watch the experience and click pictures.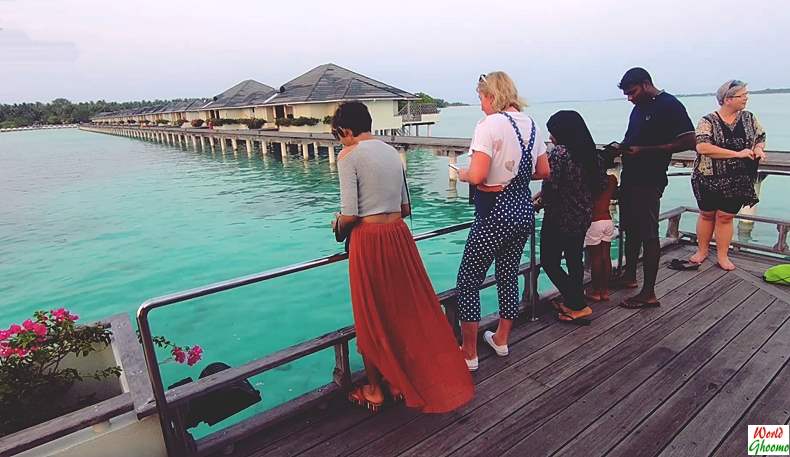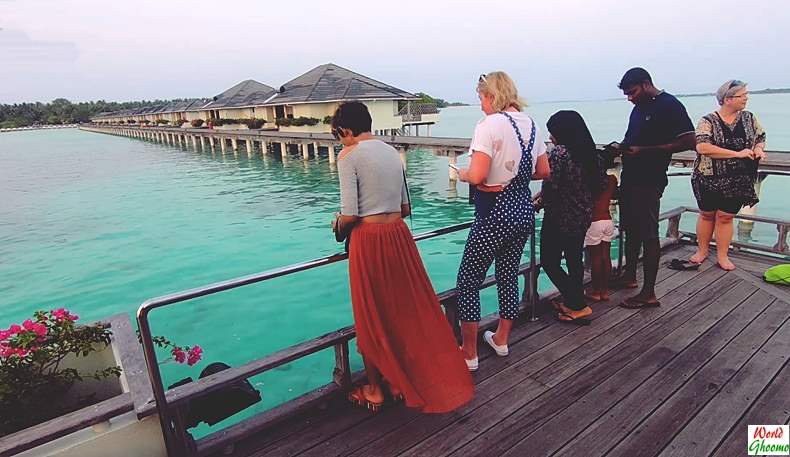 Maldives Shark Feeding Sun Island resort
Within minutes, the count increased from 10 to over 25 sharks and a few more stingrays along with some smaller fishes eagerly waiting for their meal. At sharp 6:30 m, the feeding activity started. A guy from the resort started throwing pieces of meat (probably fishes) into the water, which the sharks grabbed in the blink of an eye.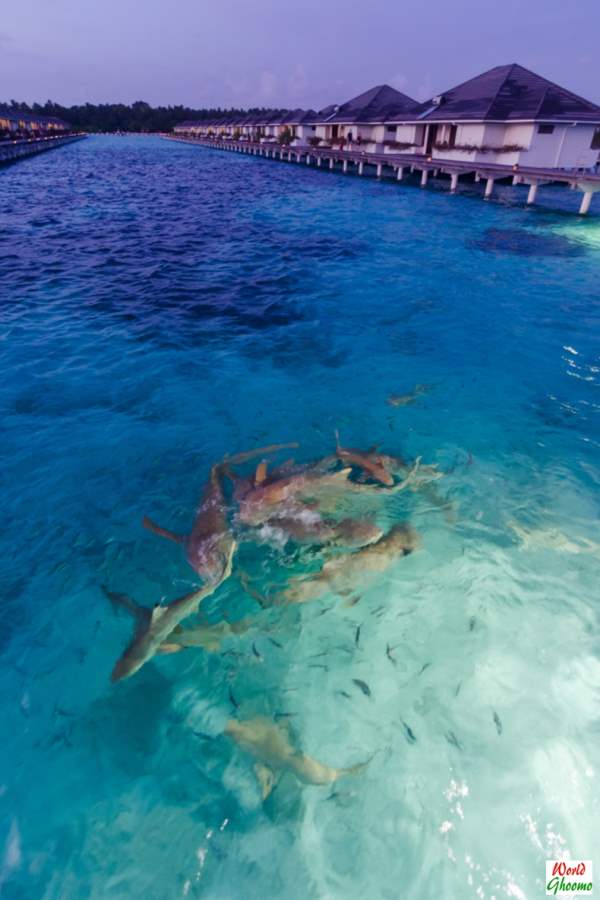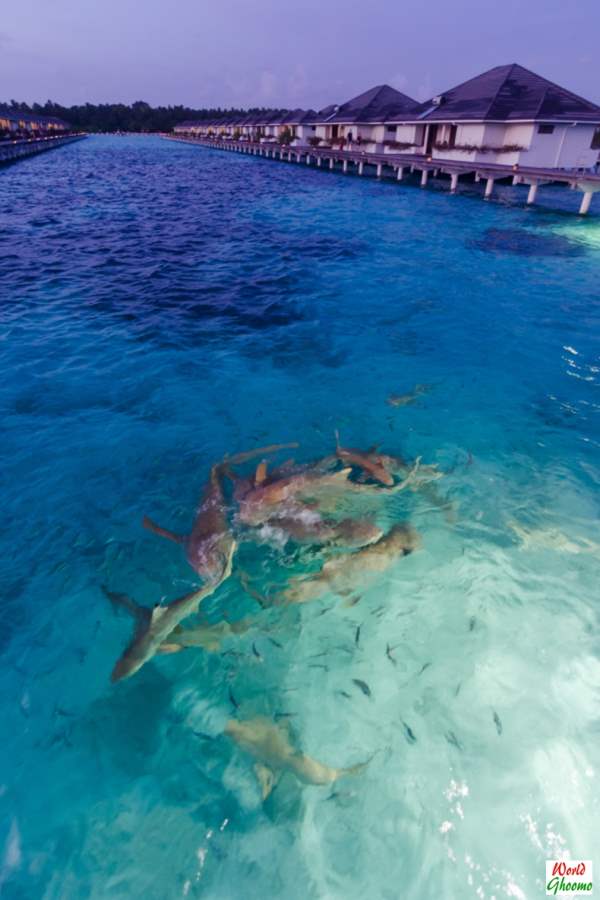 Maldives Shark Feeding at Sun Island Resort & Spa
Blacktip Reef Shark Facts
Blacktip reef sharks prefer shallow, inshore waters. They can can often be seen swimming close to shore with its dorsal fin exposed. The Younger sharks prefer shallow, sandy flats, while older sharks are most common around reef ledges and can also be found near reef drop-offs.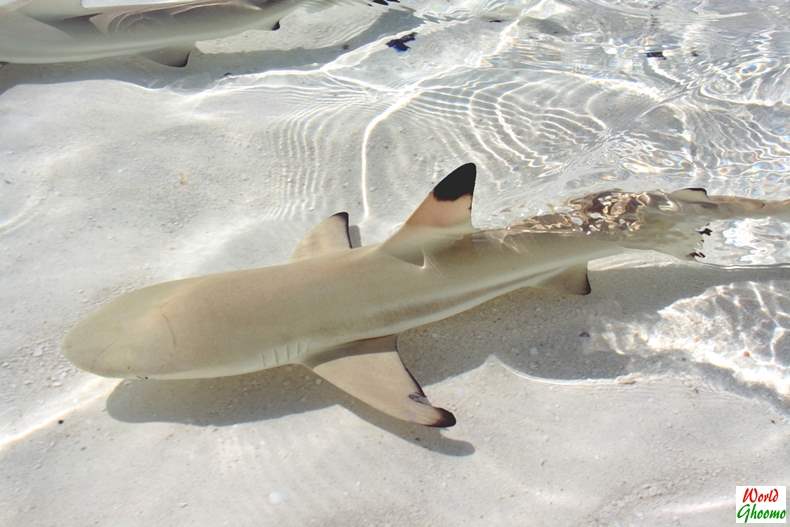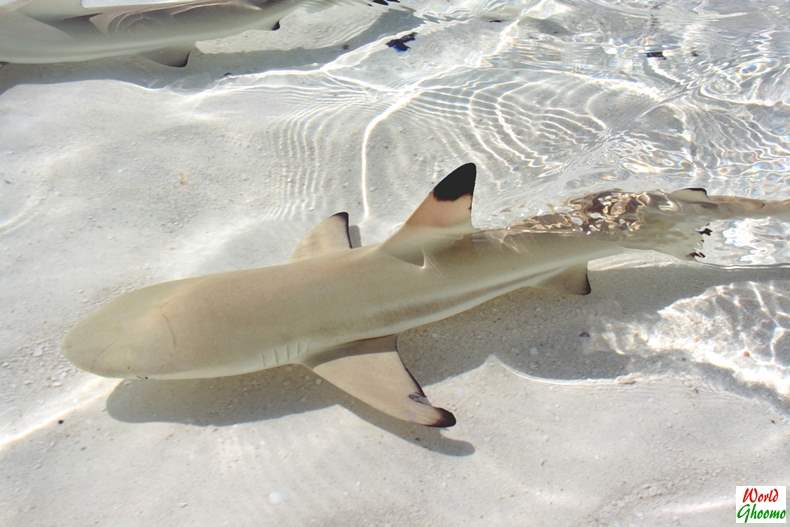 Blacktip Reef Shark
It was fun watching these sharks up-close for nearly half-an hour until the feeding came to an end. Within 5-6 minutes all the sharks vanished into the ocean leaving the spectators craving for more.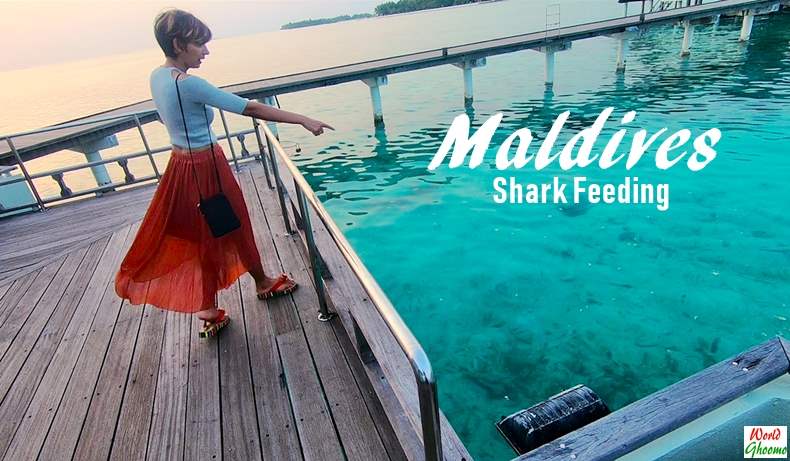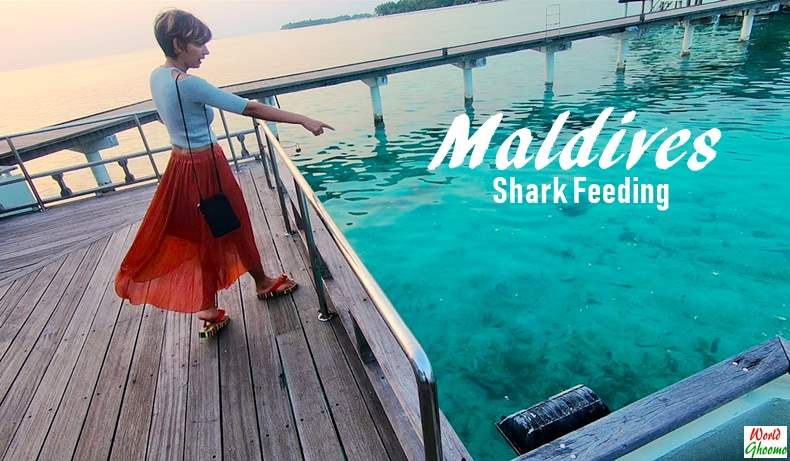 Maldives – Shark Feeding at Sun Island Resort & Spa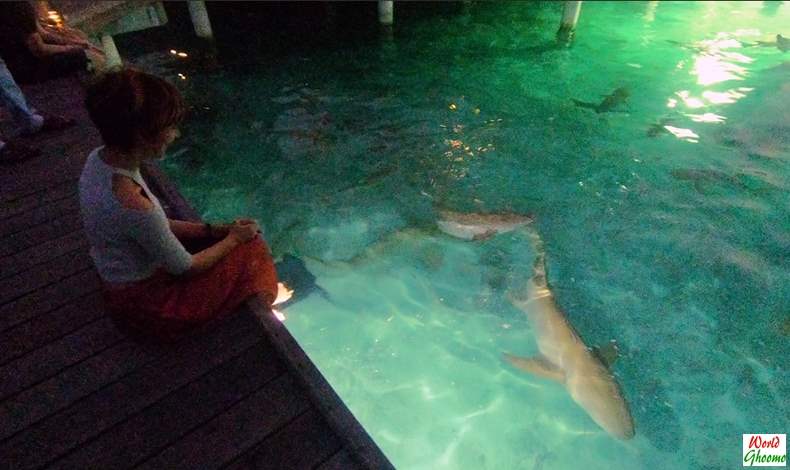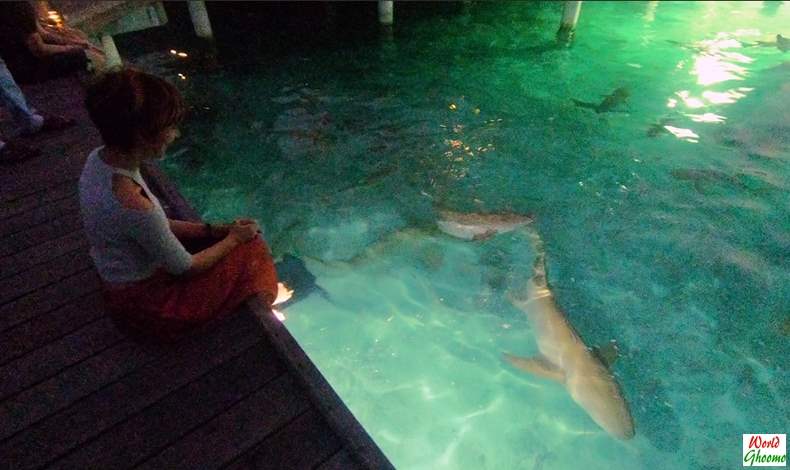 Shark feeding at Sun Island Resort & Spa in Maldives
We had a lot fun watching them. Hope you enjoyed watching the video. Subscribe our channel for more travel videos from around the world. Check out these Maldives videos already on this channel and we will catch you soon in our next travel series.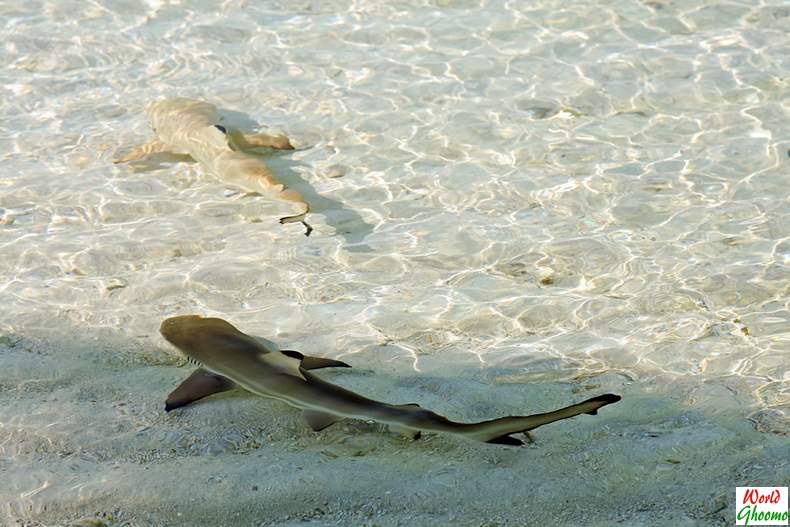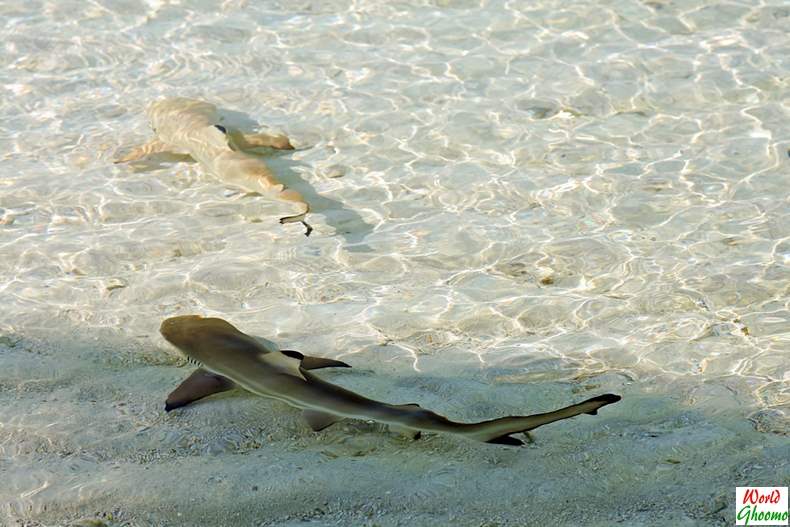 Shark Feeding in Maldives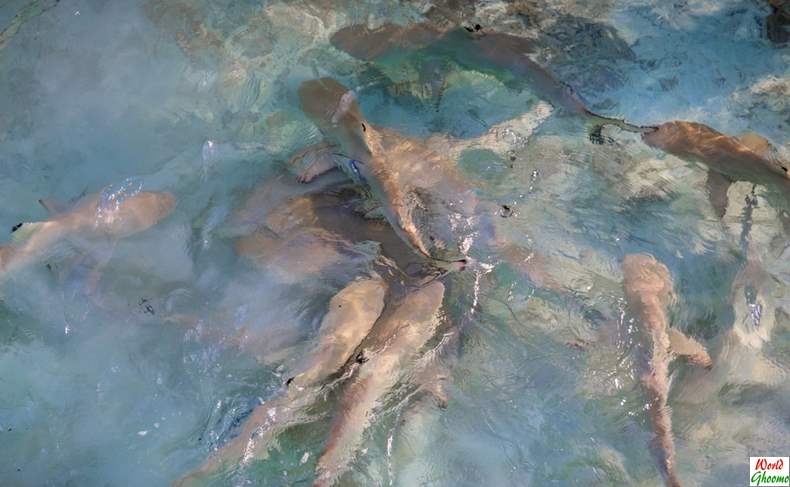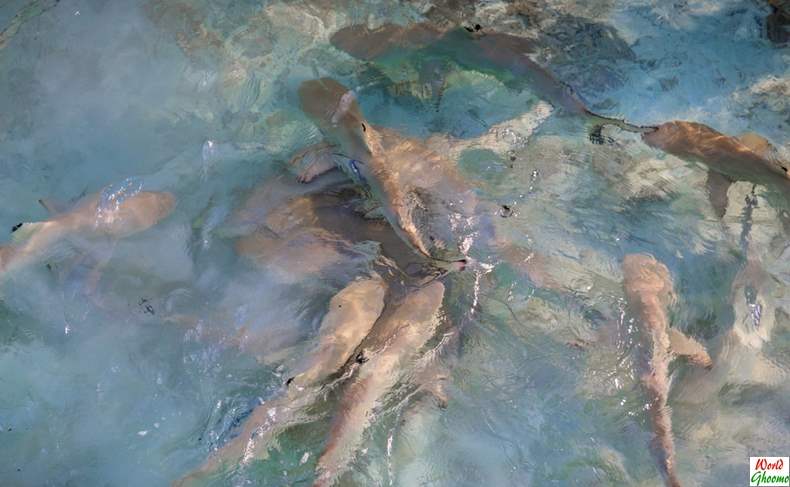 Shark feeding in Maldives Sun Island Resort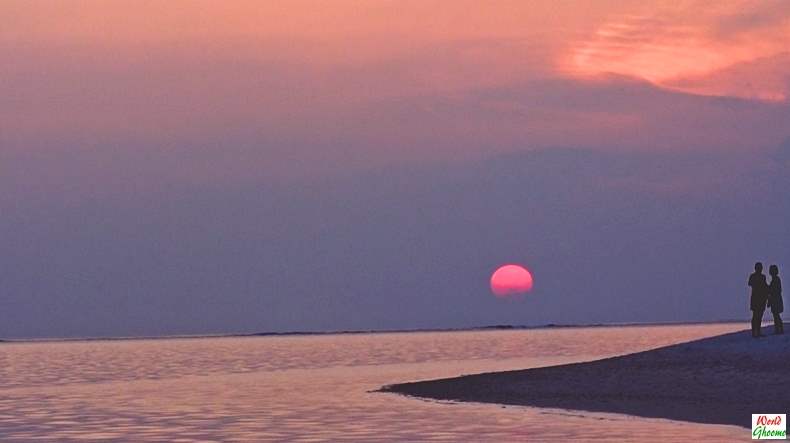 Sunset Maldives Sun Island Resort
Image: World Ghoomo, Shutterstock