Hello everyone, It's Sarita & Kamal. Welcome to Bali Travel series on our blog and youtube channel World Ghoomo. We just returned from an amazing 11 days trip to Bali in 2018. One of the things we enjoyed the most in Bali was chasing waterfalls.
One can find the most amazing waterfalls in Bali. Not very far from each other, these waterfalls  pass through dense canopy of coconut trees and rice paddy fields. Visiting these sites is no wonder, one of the most exciting things to do in Bali. 
Let us introduce you to one of the Bali's hidden gem that is
  tucked away from other busy tourist attractions – The 
Nungnung 
Waterfall
 . 
In this post/video we are gonna share with you all the necessary information you would need to visit this gorgeous

waterfall, 

top things to do while there and other useful information. 
WATCH THE VIDEO –
Nungnung Waterfall Location   
The waterfall gets its name from the village it is situated in. 
At a height of 900 meters above sea level, this hidden 

waterfall

 lies 37 kms North of Ubud, Bali.
Time Required
It requires approximately 1 hour and 20 minutes to reach 

Nungnung 

Waterfall

 from Ubud town. You should plan a half day trip to this gorgeous location to make the most out of the trip.
How to Reach  Nungnung Waterfall in Bali
A rented taxi or a self driven scooter or a bike is the only way to reach Nungnung Waterfall. It takes around 1 and half hours to reach the waterfall from Ubud town.
Nungnung

 

Waterfall

 car park 

One can park the vehicle at the car parking area for 2,000IDR
Entrance Fee 
The entrance fee per person is 20,000IDR ($1.50 USD)
Steps leading to Nungnung Waterfall
From the parking area, one needs to climb down 509 steep steps to reach at the foot of the waterfall, which can be challenging for some.
The difficulty to reach the falls is probably one of the reasons why this well known waterfall is not visited by too many tourists. One needs to carefully walk down the steps and avoid rush since the step can be slippery at some places.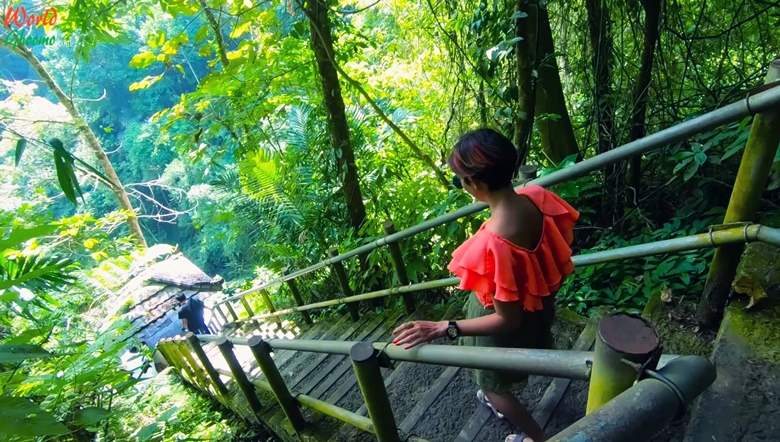 Steps towards Nungnung Waterfall in Bali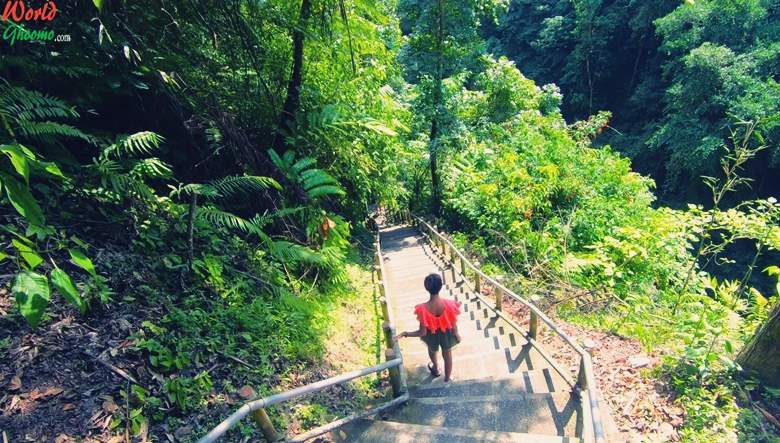 Route to Nungnung Waterfall in Bali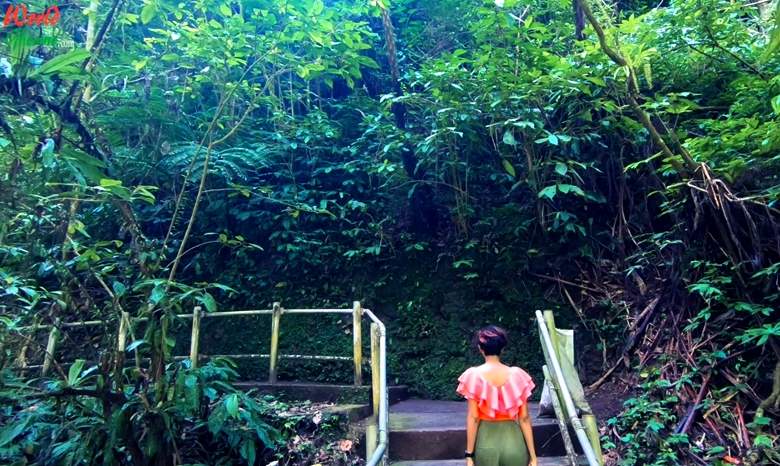 Reaching Nungnung Waterfall in Bali
Once you reach down the foot of the waterfall, you will be mesmerized by the breathtaking views of this majestic waterfall. 
Just standing close to it will leave you drenched. The waterfall is so powerful that it seems like a rainstorm with water droplets forming a dense fog.
The sight of this gorgeous waterfall will lure you to take a dip in it but be informed that this waterfall is not an ideal one for swimming since the current is very strong . However, you can get inside the pool just avoid getting too far inside.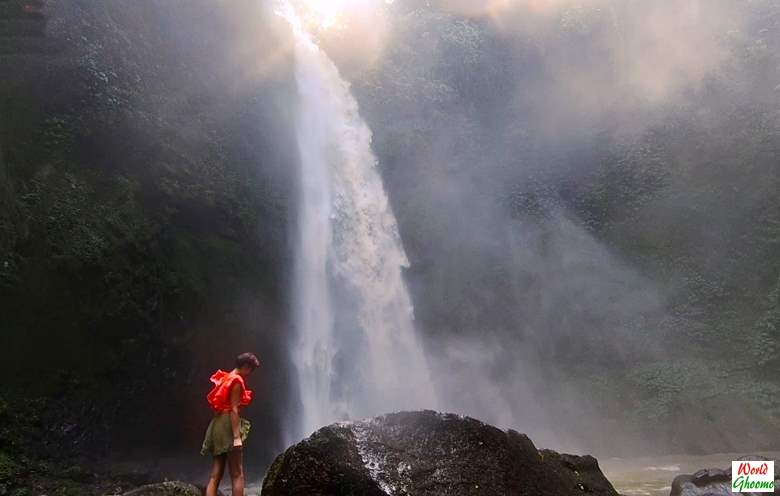 Nungnung Waterfall in Bali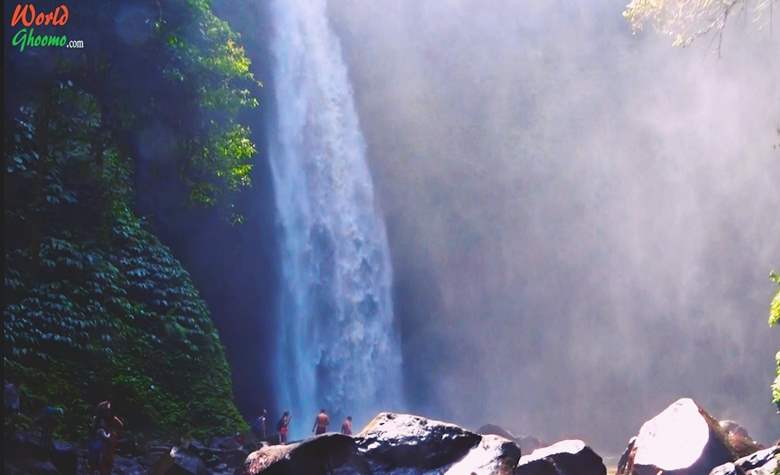 Bali Nungnung Waterfall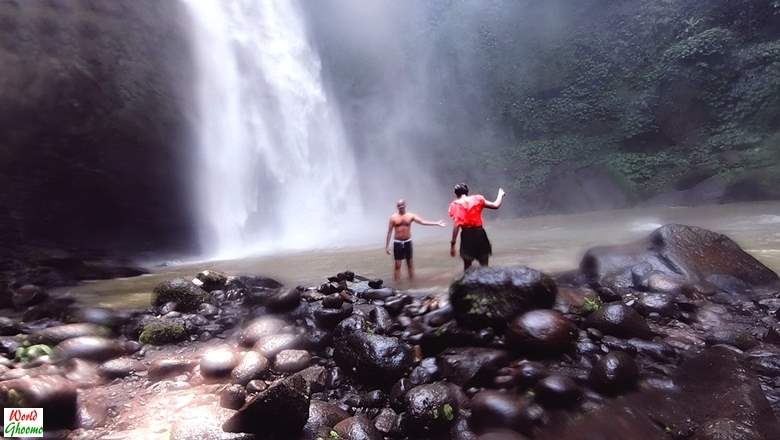 Bali Nungnung Waterfall view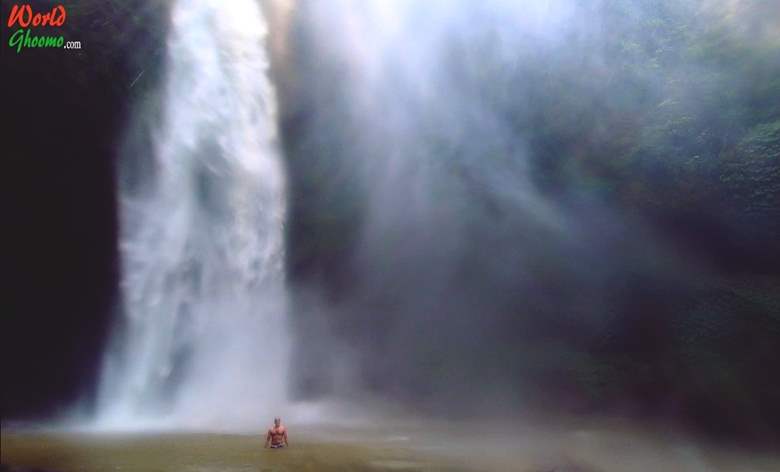 Nungnung Waterfall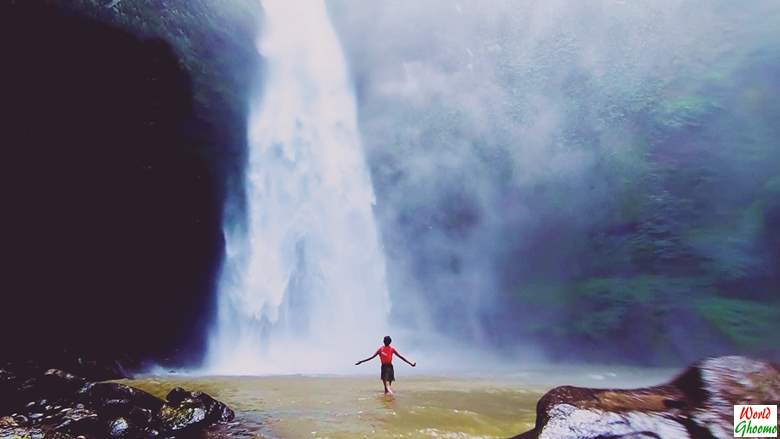 Bali Waterfalls Nungnung waterfall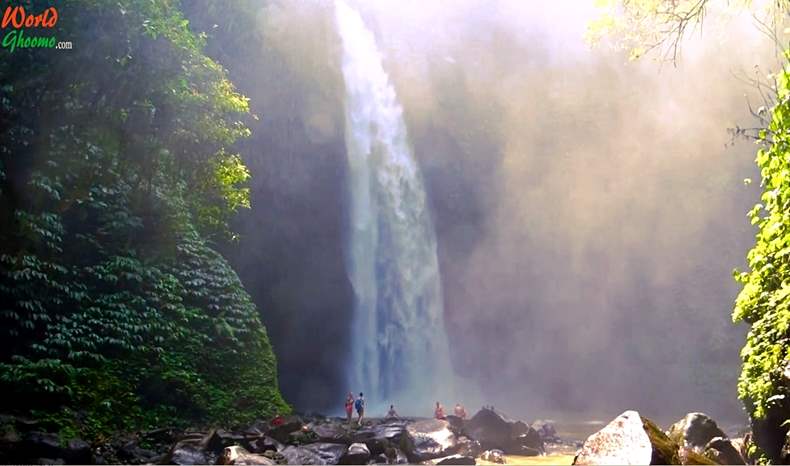 Bali Waterfalls Nungnung waterfall best
Who should Visit the Falls 

If you love waterfalls and don't mind trekking down 506 steep steps and then back up the same number of steps, well, this waterfall will win your heart. Visiting Nungnung waterfall will be worth all the efforts.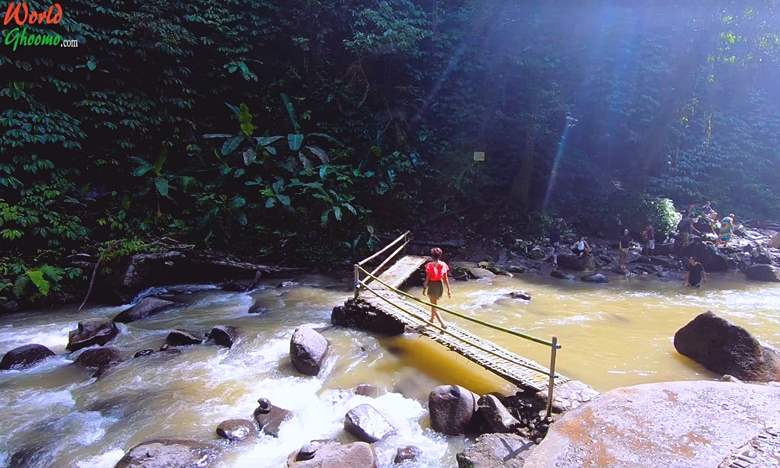 Bali Waterfalls Nungnung
Things to Keep in Mind 
There are no washrooms, lockers or changing rooms at the base of the 

waterfall

. So be sure to keep your belongings safe and dry.

There is a washroom near the car parking area where you can change clothes.

Taking good pictures from your camera can be a herculean task. The drizzle from the 

waterfall

 will keep your camera and lenses wet and you will struggle to get a perfect click. It's recommended to carry a water resistant camera.

Wear comfortable shoes or sandals that have a nice sole grip and avoid flip-flops while climbing down the steep steps.

Don't get too close to the 

waterfall

 since the current is very strong.

Before heading back, have some coconut water and light snacks available at a small shop near the car parking area.
Enjoy the sights and sound of the 

waterfall

 and feel the magic of mother nature. 
Hope you enjoyed  watching this video and loved the pictures and the post. Stay tuned for more amazing post/videos on Bali coming up soon. Subscribe our channel "World Ghoomo" and we will catch you soon in our next post. Until then, take care bye.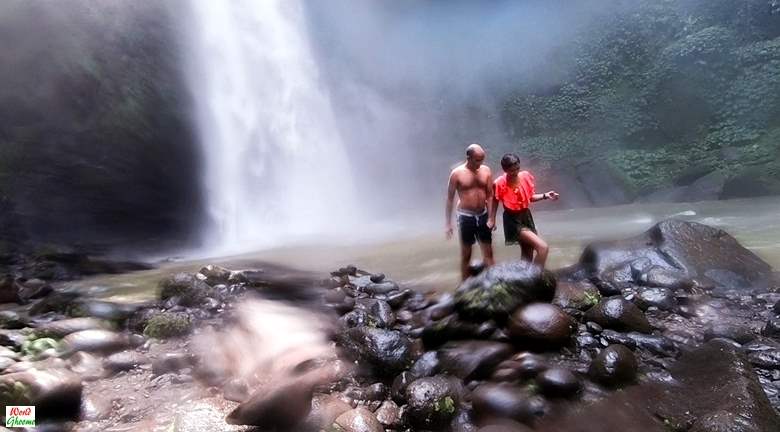 Bali Best Waterfalls Nungnung waterfall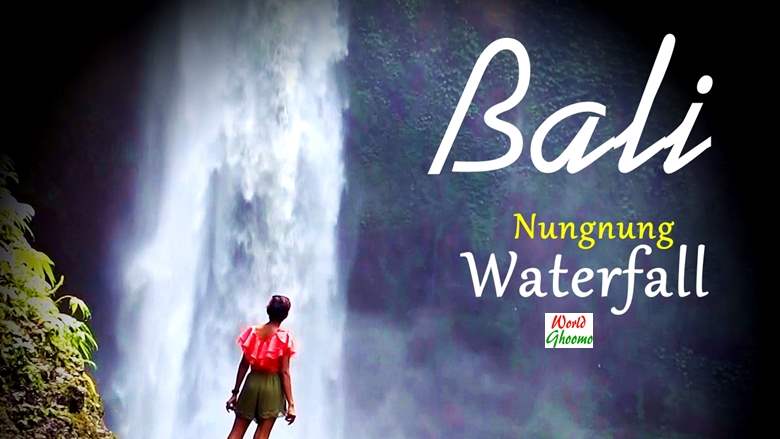 Nungnung waterfall Bali