After visiting The Sharadamba Temple at Sringeri Chikmagalur, we headed out to the next destination on our humble travel itinerary – Mullayanagiri, the highest peak in Karnataka. Thousands each year go to Chikmagalur to climb to the top, and we couldn't wait to make the hike ourselves.
Watch the VIDEO :
But we were in no hurry to get there. We drove at a steady pace and stopped on a couple of occasions to stretch our legs and mainly to admire the greenery. When we finally reached the foot of the hills, dark clouds had gathered, it was raining plus there was a hailstorm. There was zero visibility and we couldn't possibly drive so we just halted to the side of the narrow road and waited for the rain to stop. Sitting in the car waiting while a small storm raged outside was romantic, enchanting and also brought out the child in us.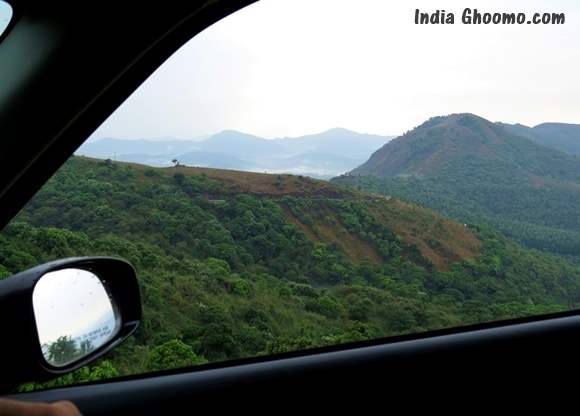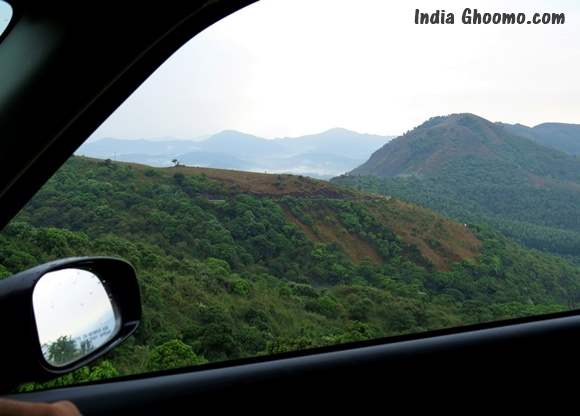 Mullayangiri drive on the Hills pics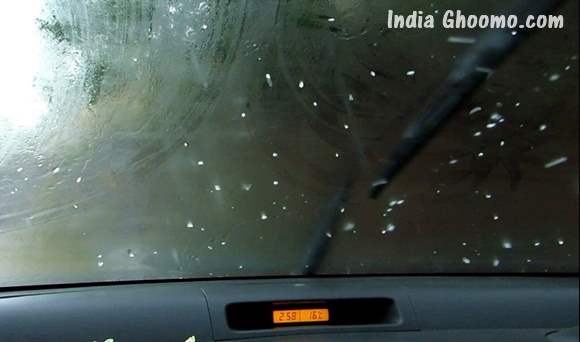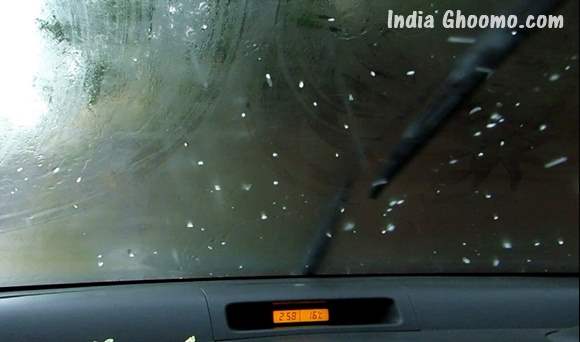 Towards Mullayanagiri- Hail Storm
It was freezing by the time we finally got to the top of the hill and parked the car. My trusty shawl from the day before was packed away so I borrowed one of my hubby's tees which turned out to be just a tad over-sized on my petite frame.
We were still 2 kms from the peak. Although it had just rained and everything was muddy, the climb was quite safe because of the stone steps that have been built into the hill. If you're wearing shoes made for walking and with a gripping sole, you considerably minimise the risk of slipping. Working against gravity did me good. The exertion heated up my frozen bones and put some colour back into my cheeks. The stunning views on either side of us also served to distract from the cold.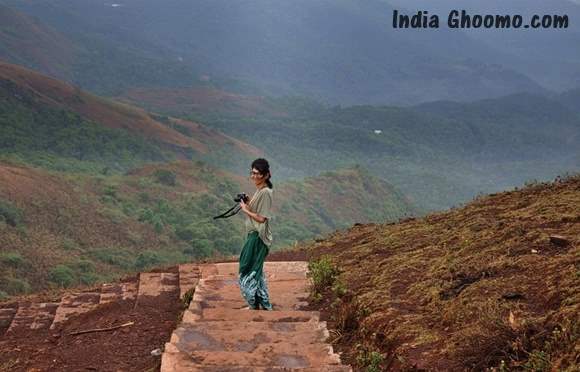 Mullayanagiri Pics
The hike to the top is a reward in itself and the bonus was the vistas presented on making it. A small shrine to Lord Shiv has its home on the peak. We offered our prayers then spent the next hour and a half just breathing in the sights and sounds (or rather, the lack thereof).
Reluctant to leave, we knew we couldn't stay forever and so half-heartedly began our descent and drove bag to Chikmagalur. We spent another night in a hotel there talking about the delights we'd encountered and going through all the pictures we'd taken, knowing that although we'd be returning home the next morning, there was a bit of Chikmagalur that we'd be taking back with us forever.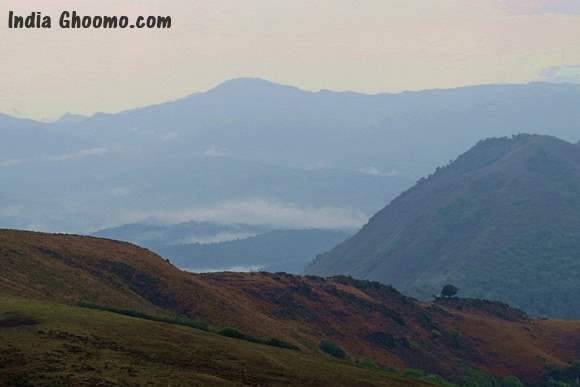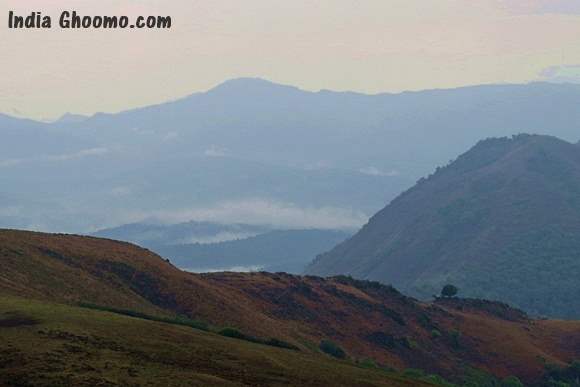 Mullayanagiri Hills Chikmagalur
Mullayangiri PICTURES: