Our trip to Dandeli over the holidays left us with many memories, chief among them being the wildlife we encountered. Dandeli boasts of rich biodiversity. The abundant greenery is especially a haven for birds and the varieties we saw were staggering.
Bird watching in Dandeli – Karnataka (Video)
Bird Watching At Old Magazine House
It was impossible to note or get a shot of every single bird that we laid eyes upon. Here is just a handful that we were able to get great photos of.
The Old Magazine House where we stayed while in Dandeli is a bird watcher's paradise. You can't go anywhere without spotting or hearing a whole bunch of them – birds, not bird-watchers. You don't have to find birds, they find you. When you step out of your room, go for a walk, take a boat ride or a drive – they're all over the place.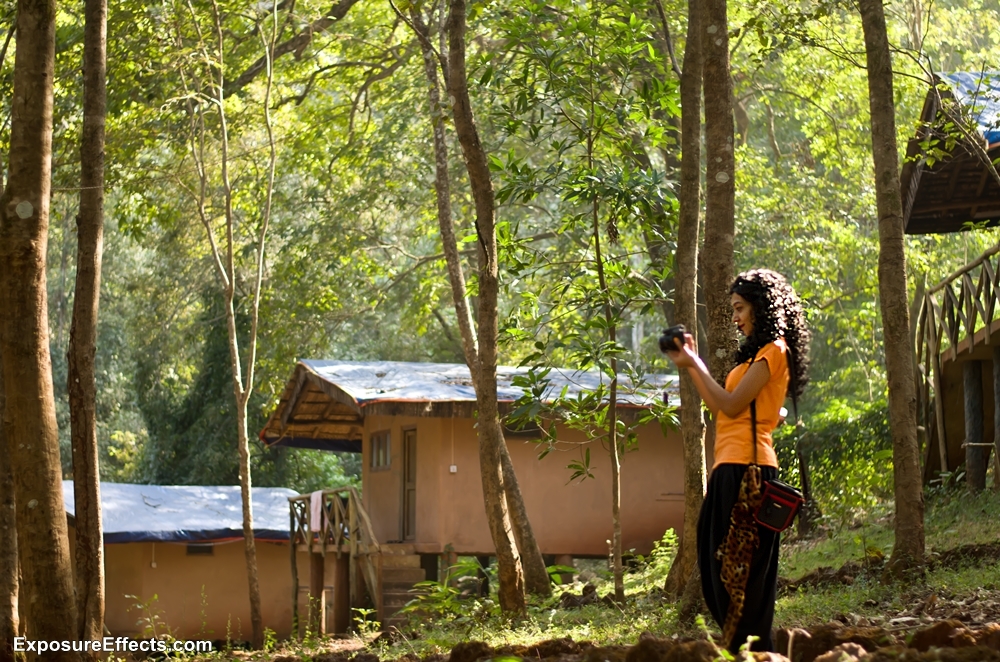 Bird Watching at Old Magazine House in Dandeli
White-rumped Shama
The males of this species are deep blue/black in color except for their bellies which are bright orange while their rumps are, you guessed it, white. Because of its exotic appearance as well as its captivating voice, the male White-rumped Shama is often caught and caged. It's quite the talented little thing too, capable of mimicking the calls of other birds.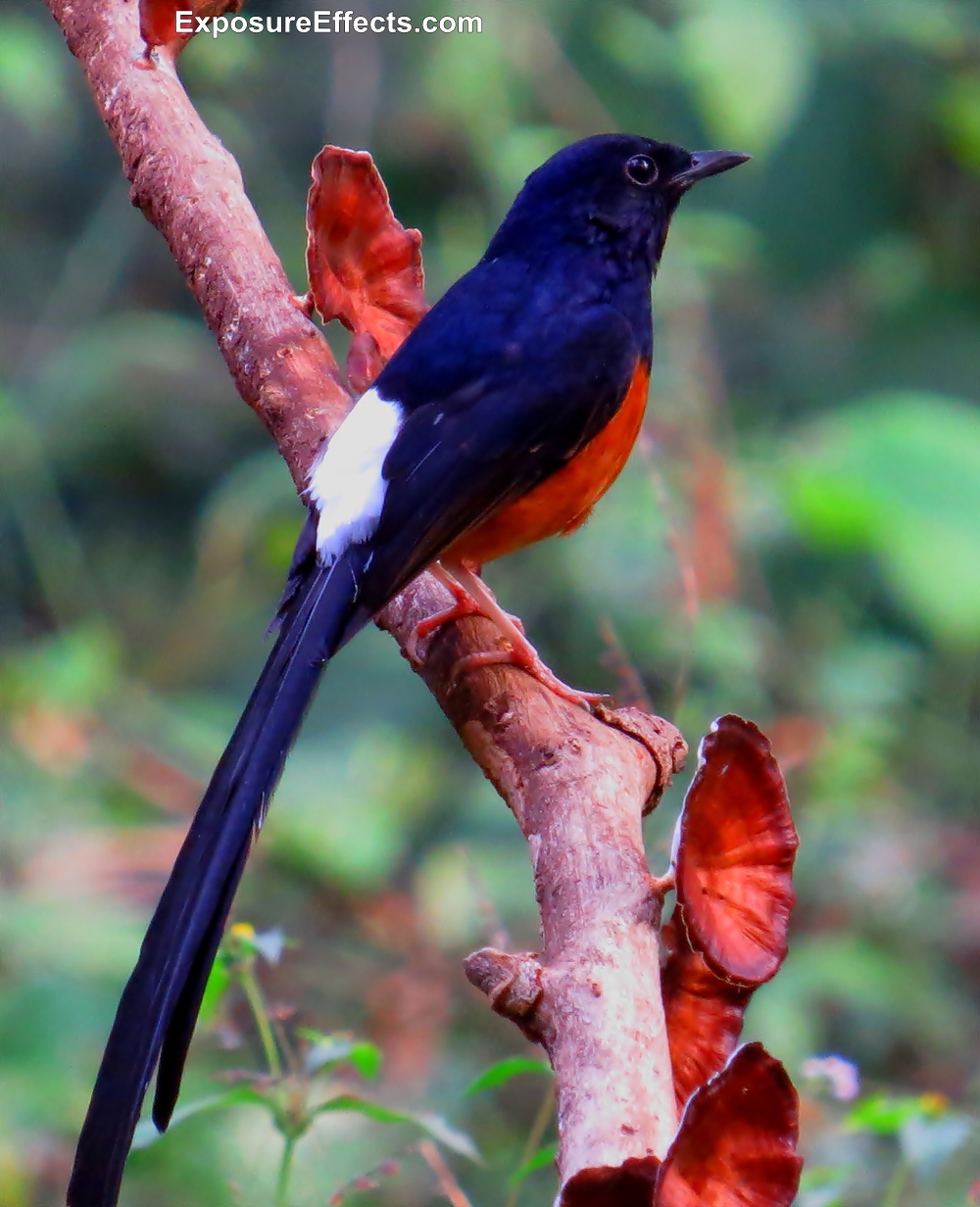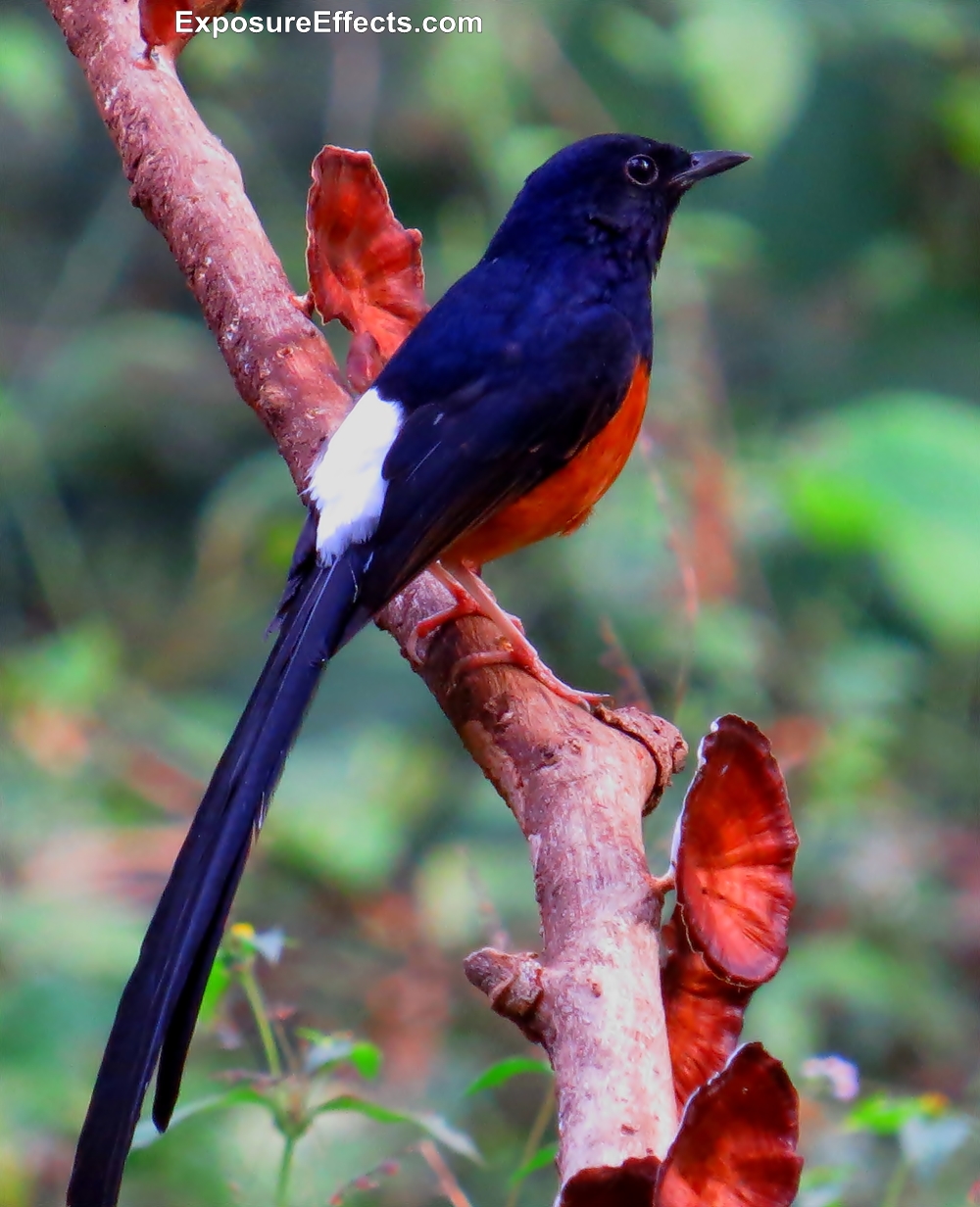 White Rumped Shama Birds in Dandeli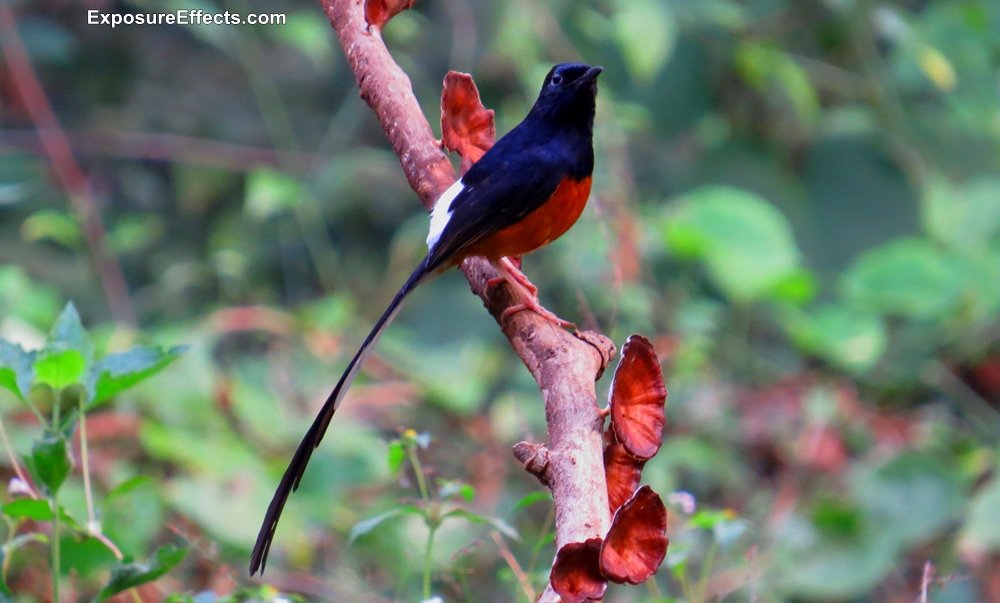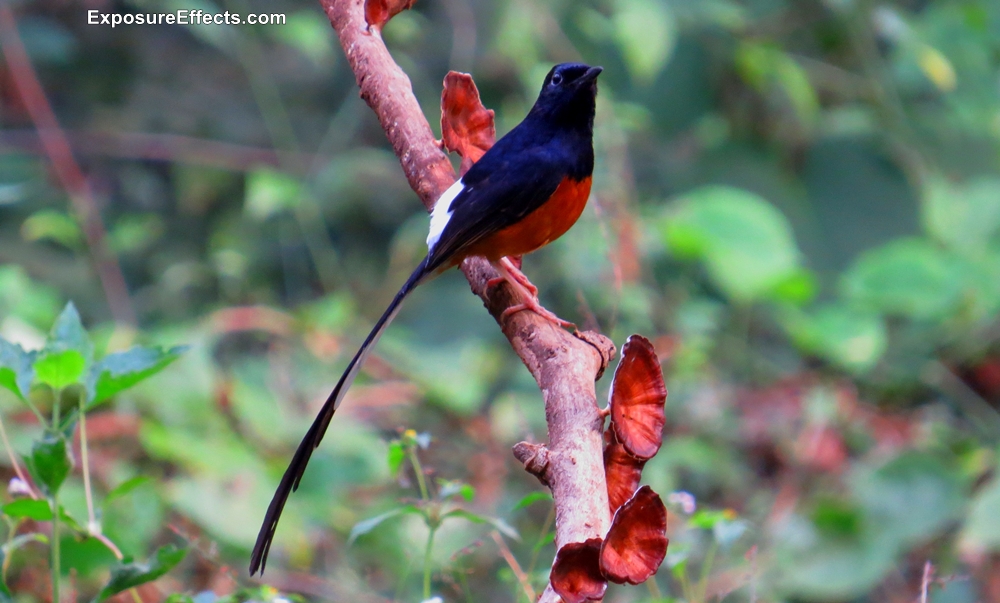 White Rumped Shama Birds in Dandeli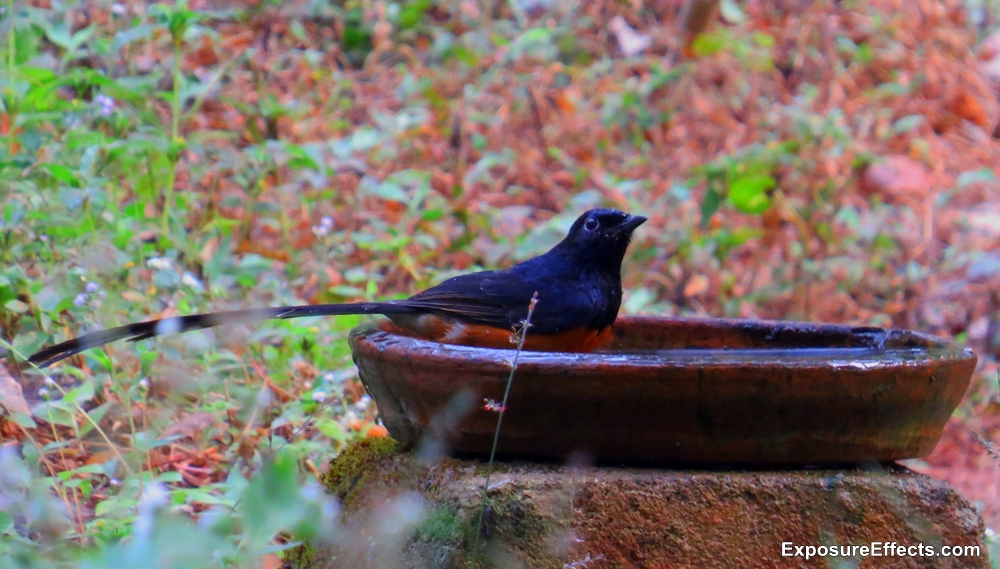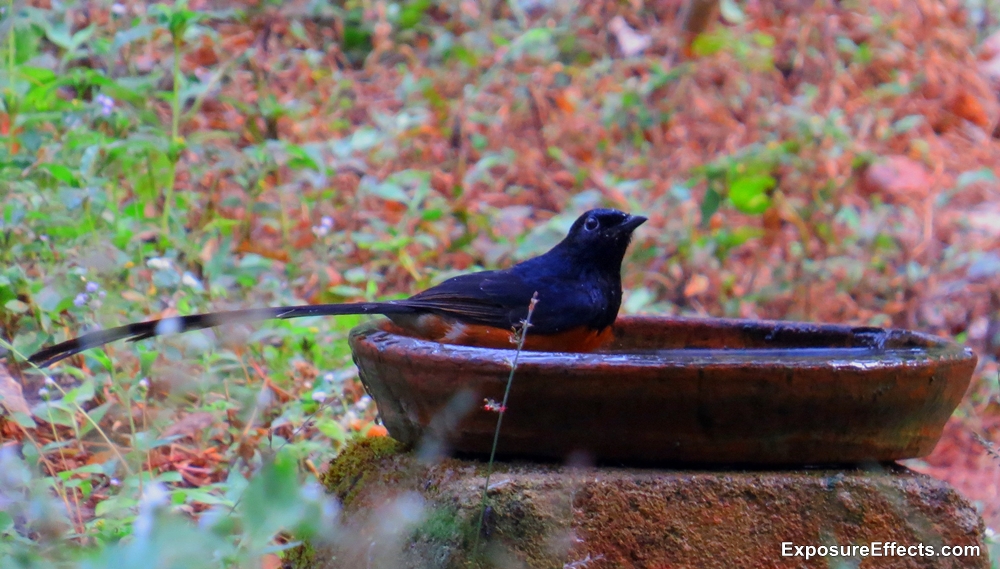 White Rumped Shama at Old Magazine House Dandeli
Asian Paradise Fly Catcher
The Paradise Fly Catcher is a very elegant-looking bird. Its body is white while its head is entirely black. The male has rather long tail feathers which can grow up to 12 inches. They prefer the safety of tall, dense trees and you won't often see this bird in a bush and even more rarely on the ground although they will briefly come to the ground if they need to drink or bathe in water.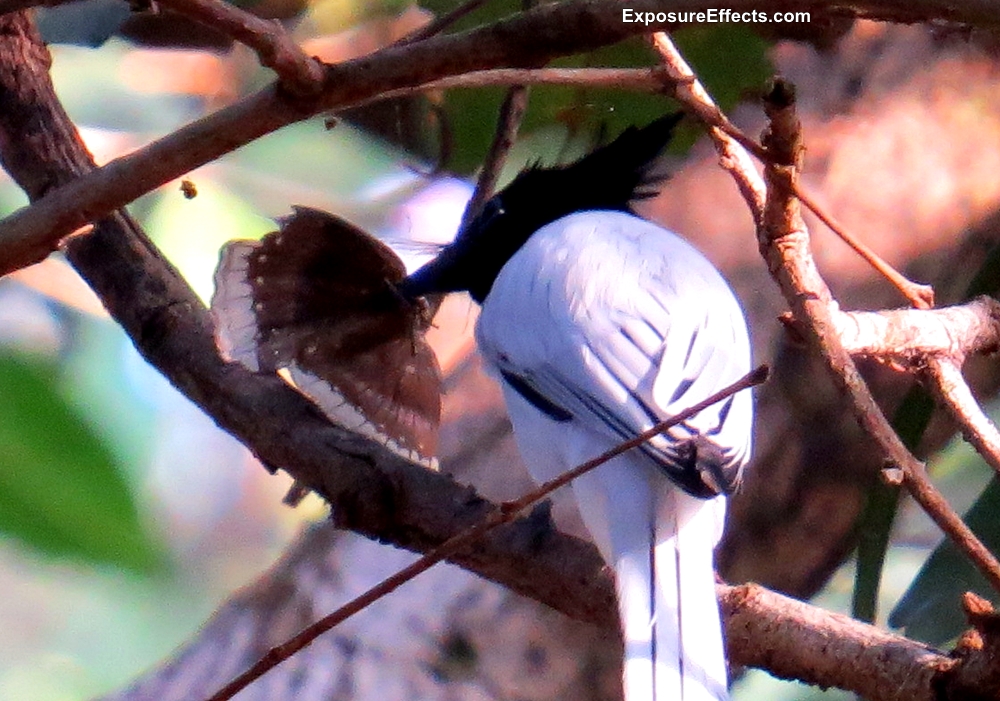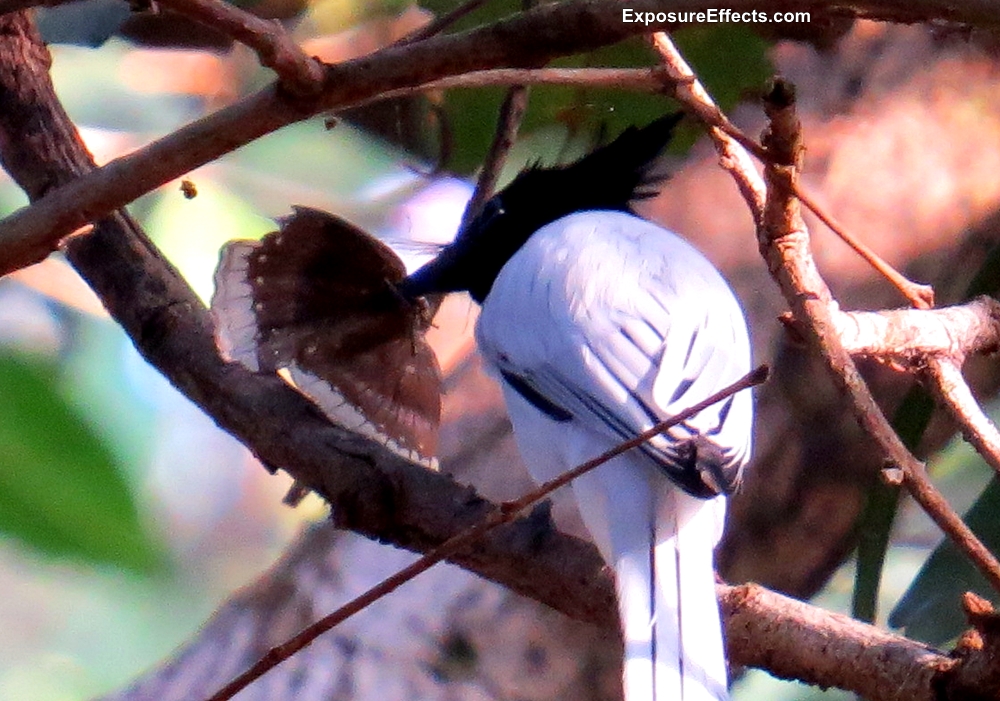 Asian Paradise Fly Catcher Birds in India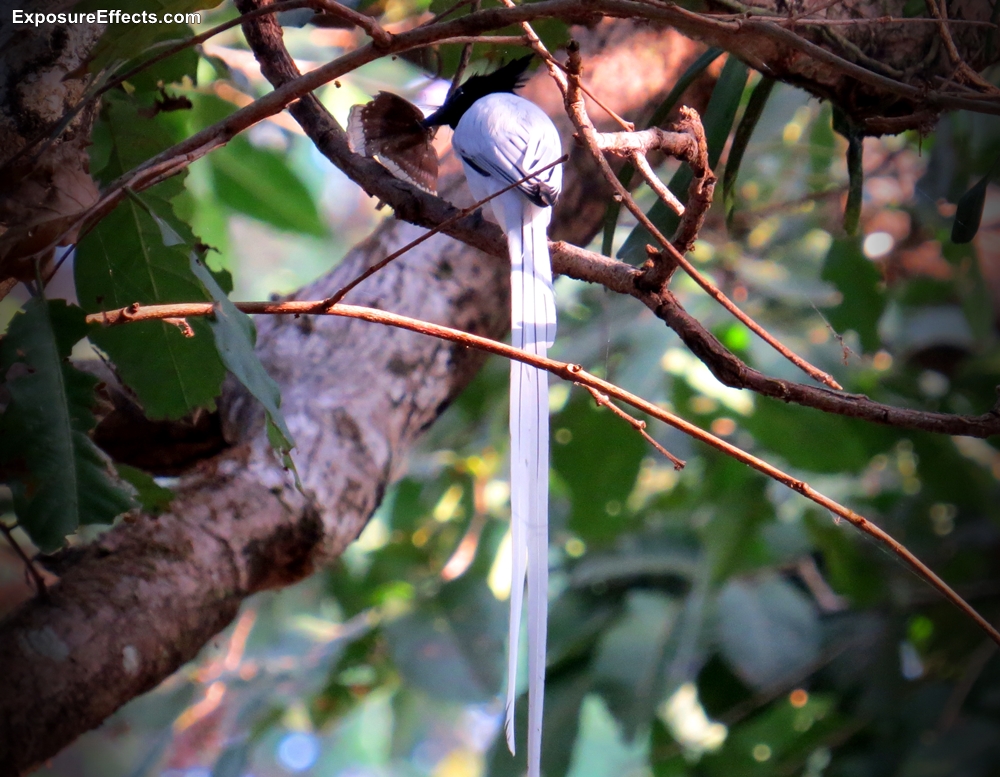 Paradise Fly Catcher Eating Butterfly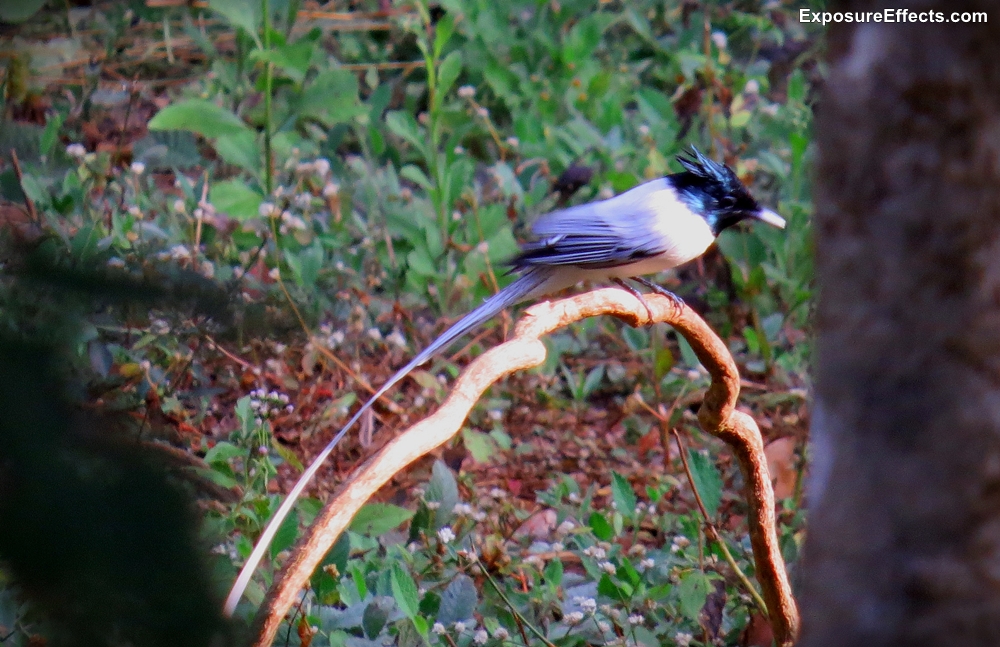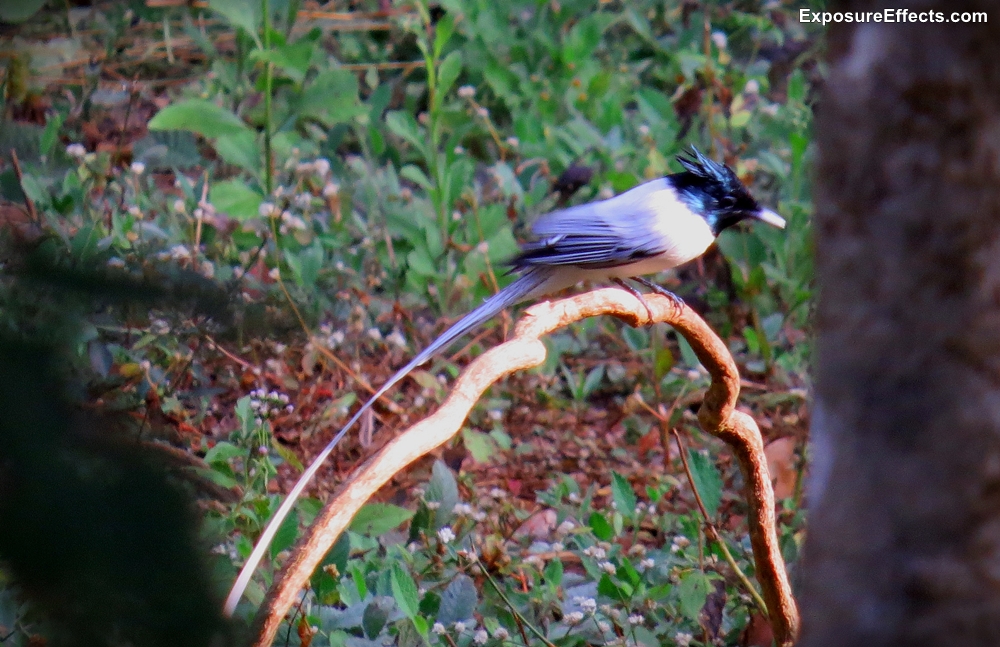 Paradise Fly Catcher Pictures – Male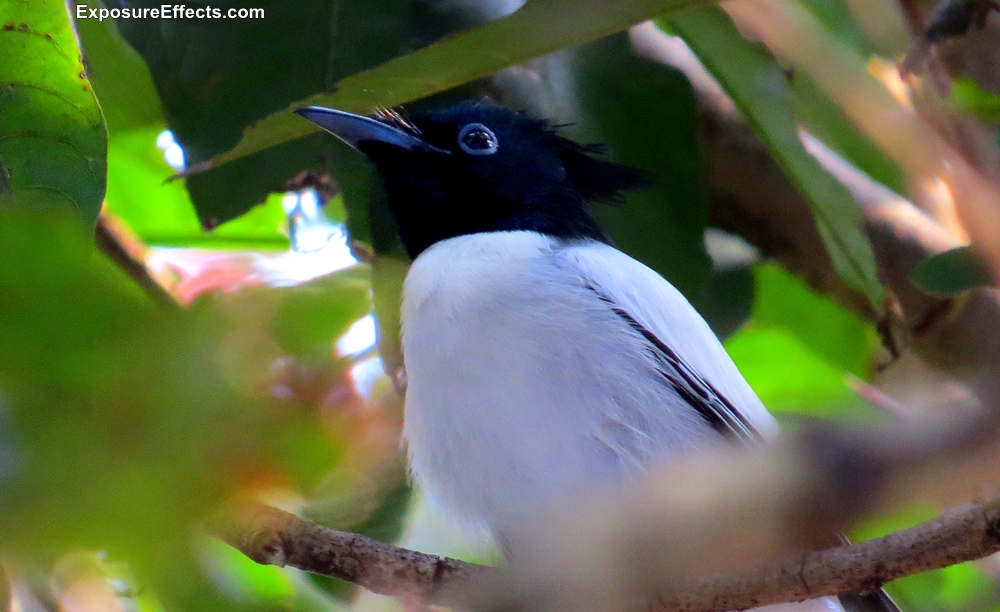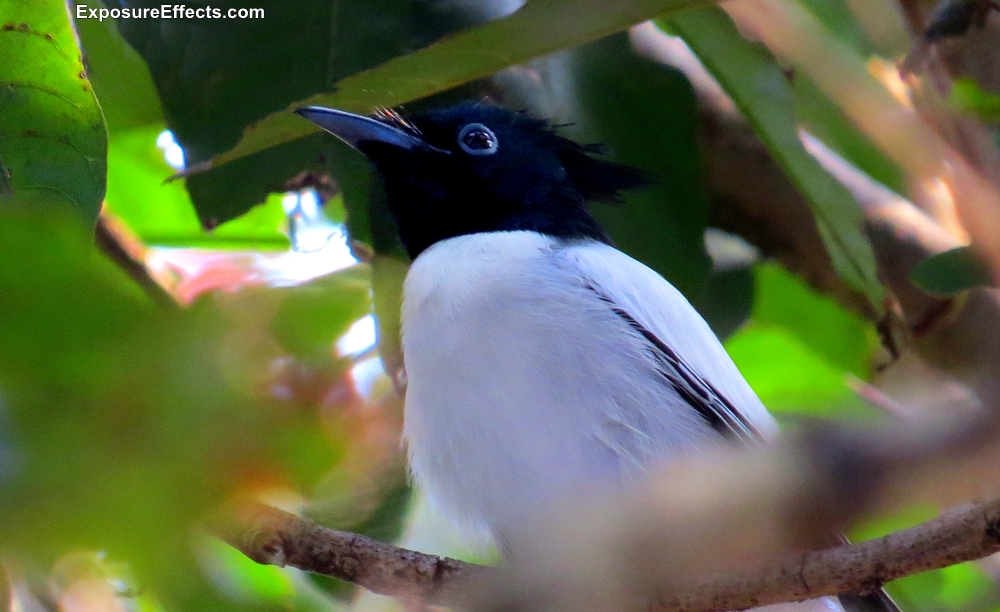 Paradise Fly Catcher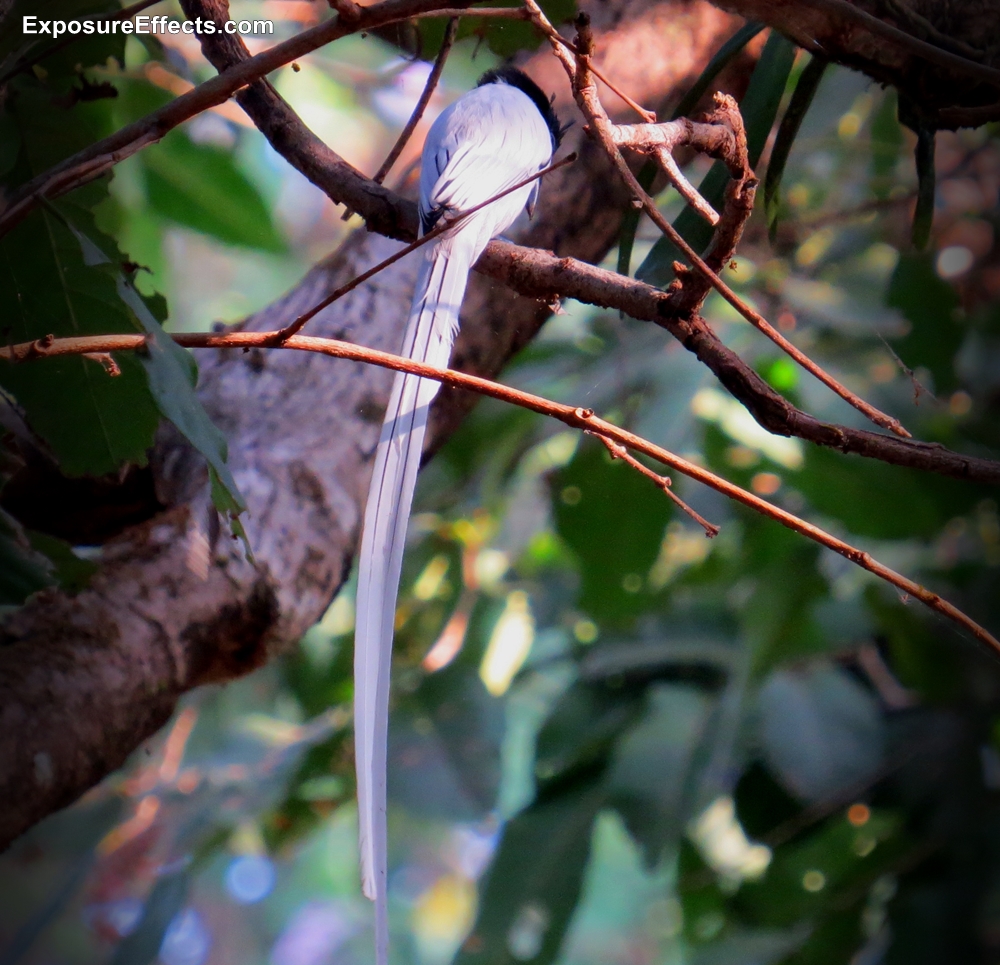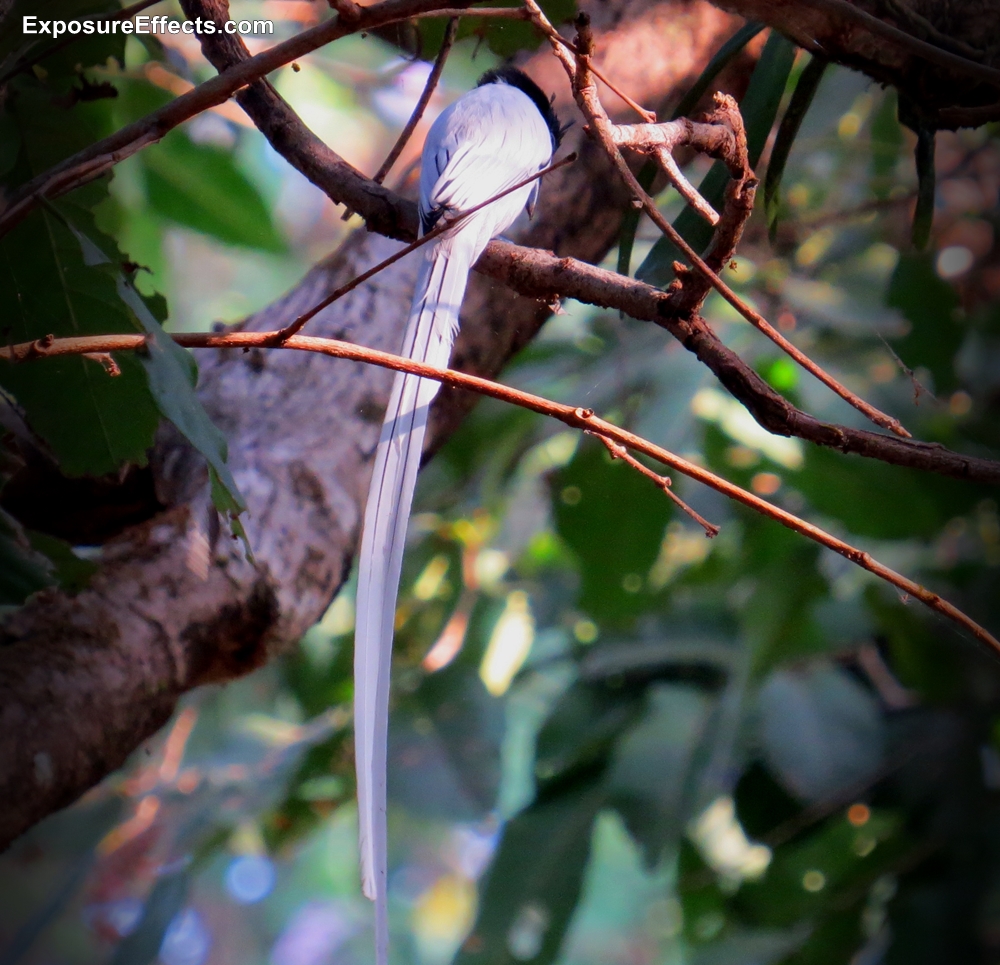 Birds in Dandeli Asian Paradise Fly Catcher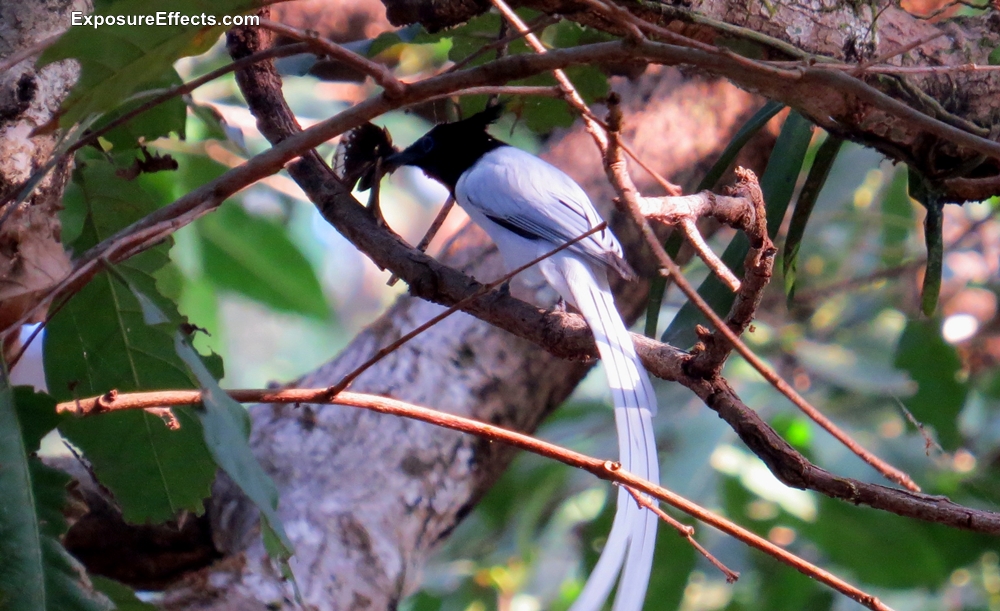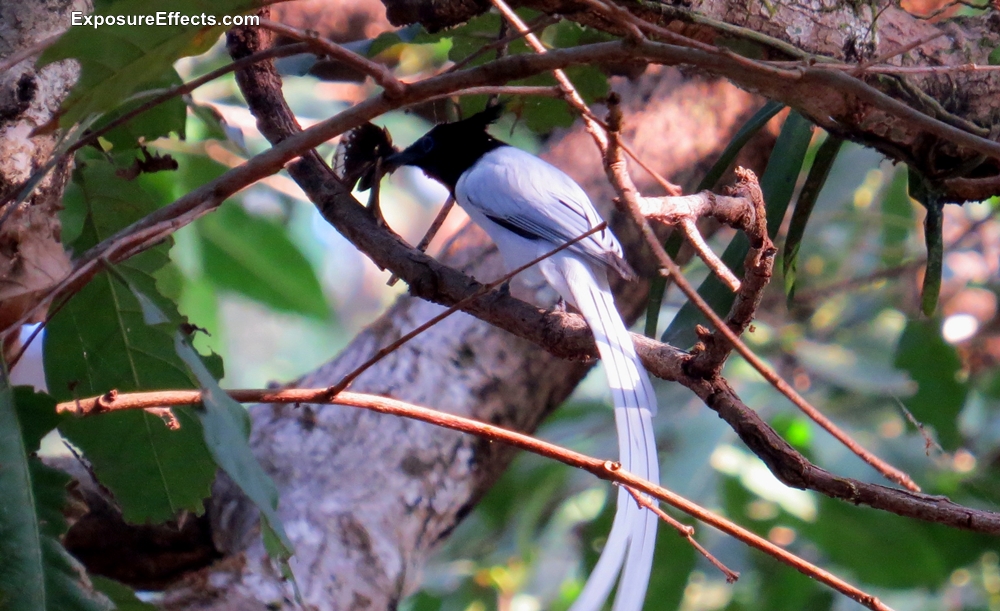 Birds in Dandeli Paradise Fly Catcher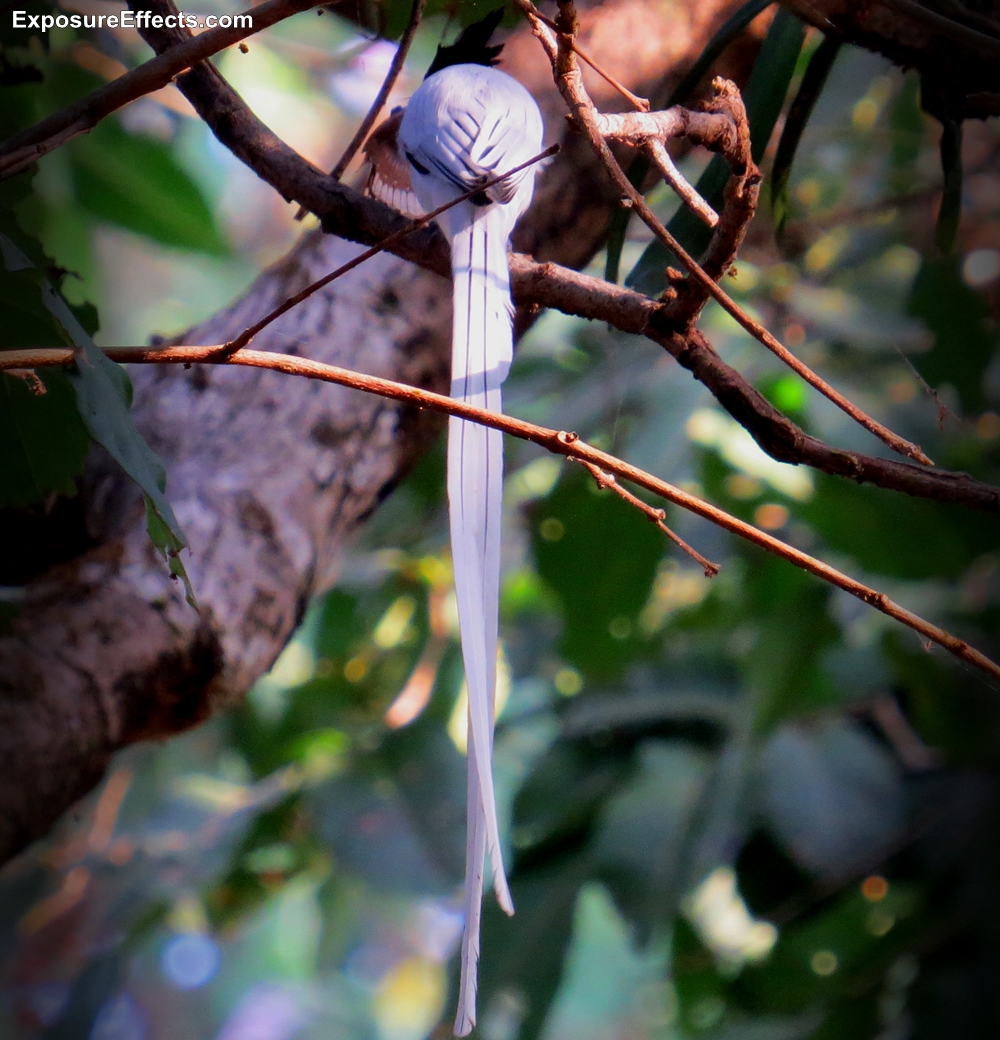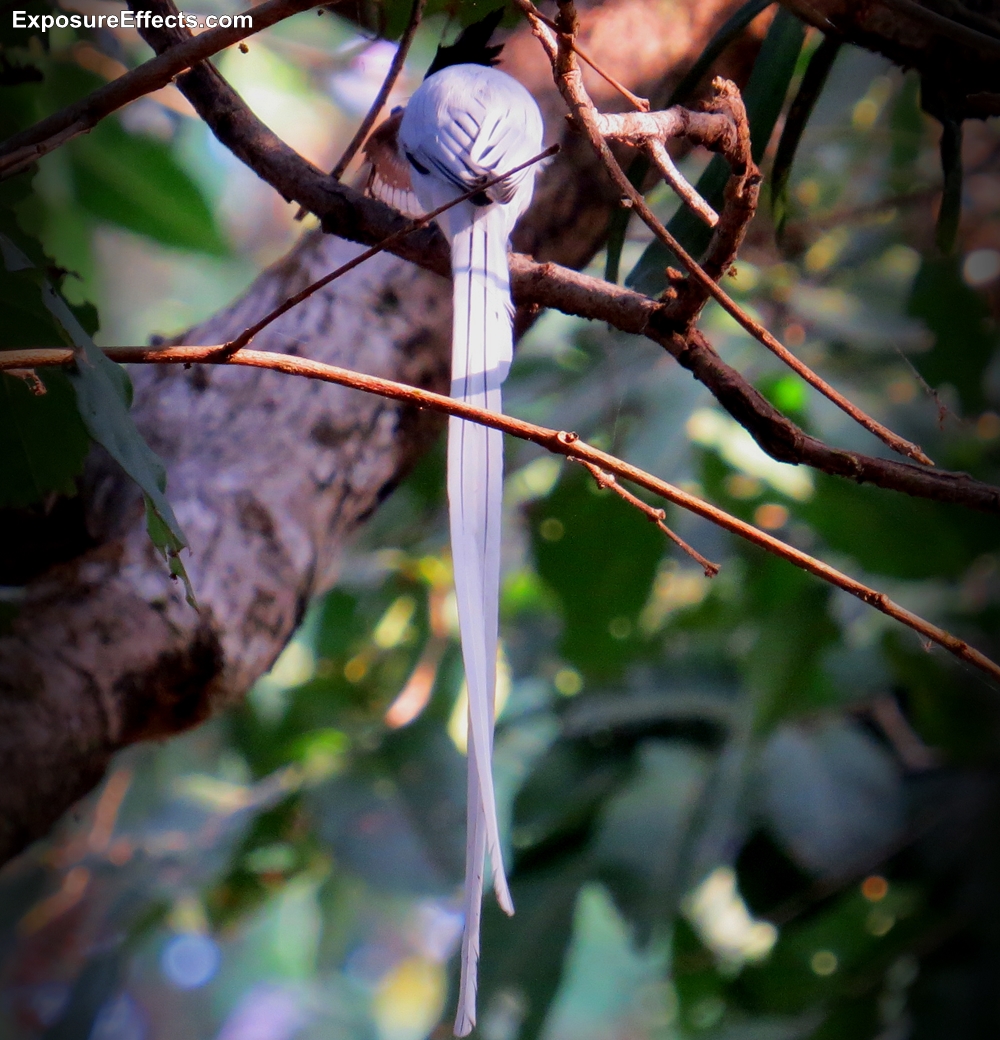 Paradise Fly Catcher White bird with long tail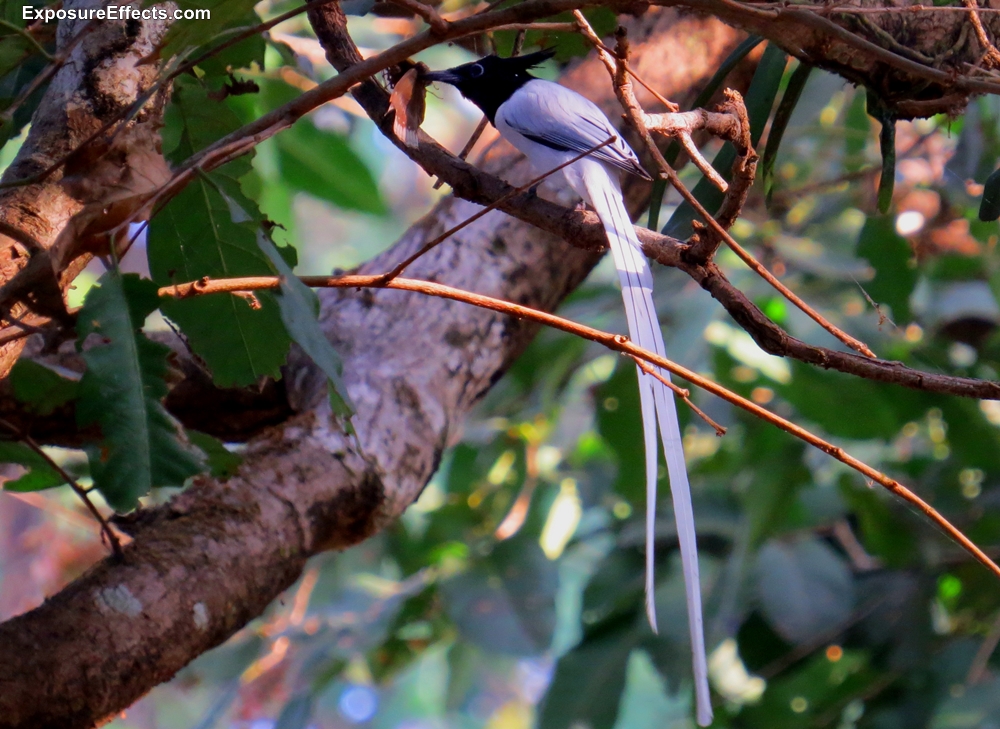 Paradise Fly Catcher Birds in Dandeli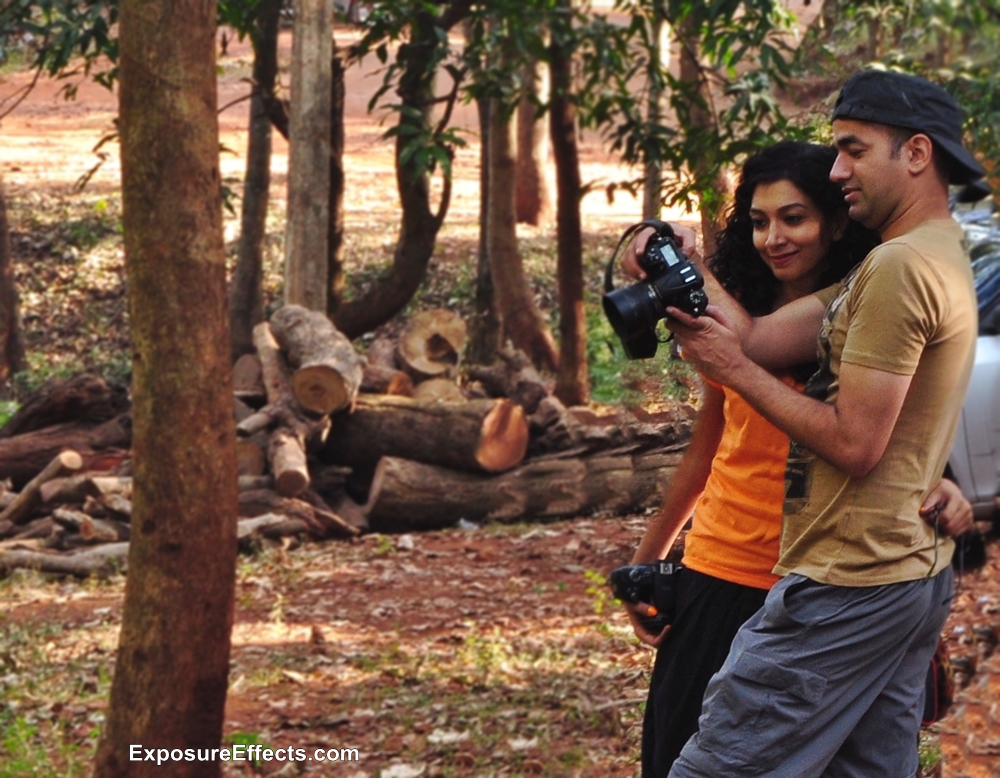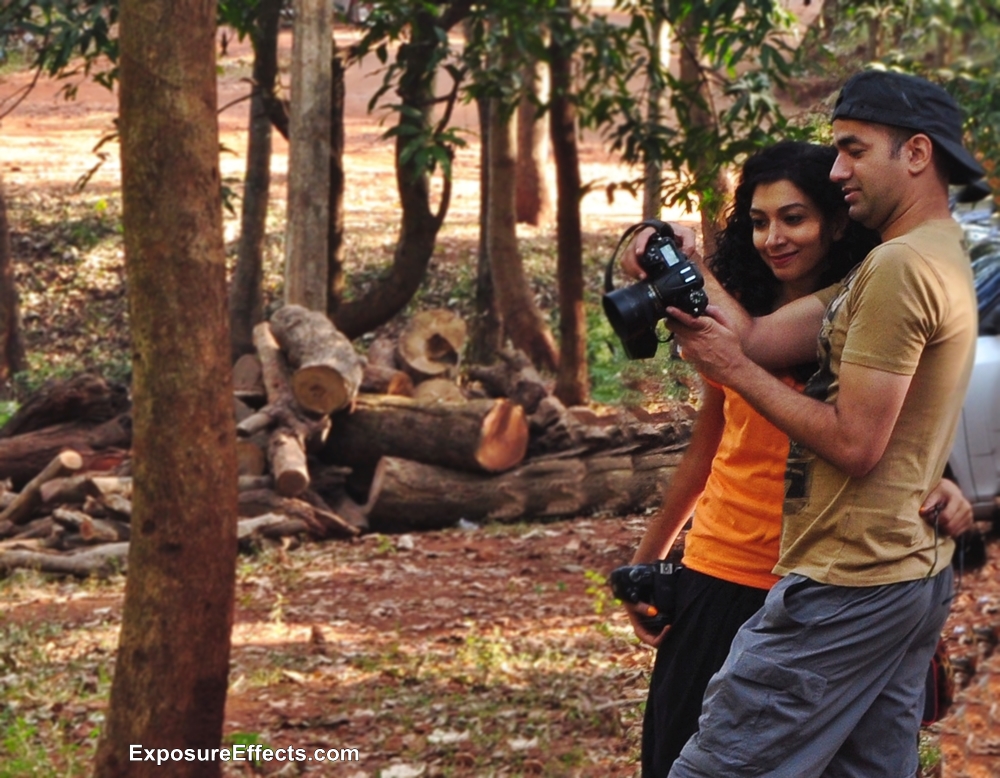 Old Magazine House in Dandeli – Bird Watching
Black Drongo
The Black Drongo is glossy black and can appear midnight blue in some lights. They are very feisty birds, known to be aggressive and take on birds that are much larger than them. They'll roost anywhere – in bushes, on trees, walls, animals and electricity wires. They're not afraid of anything. You can't tell by the look of them, but they are extremely efficient at hunting and perform flight manoeuvres that put other birds to shame.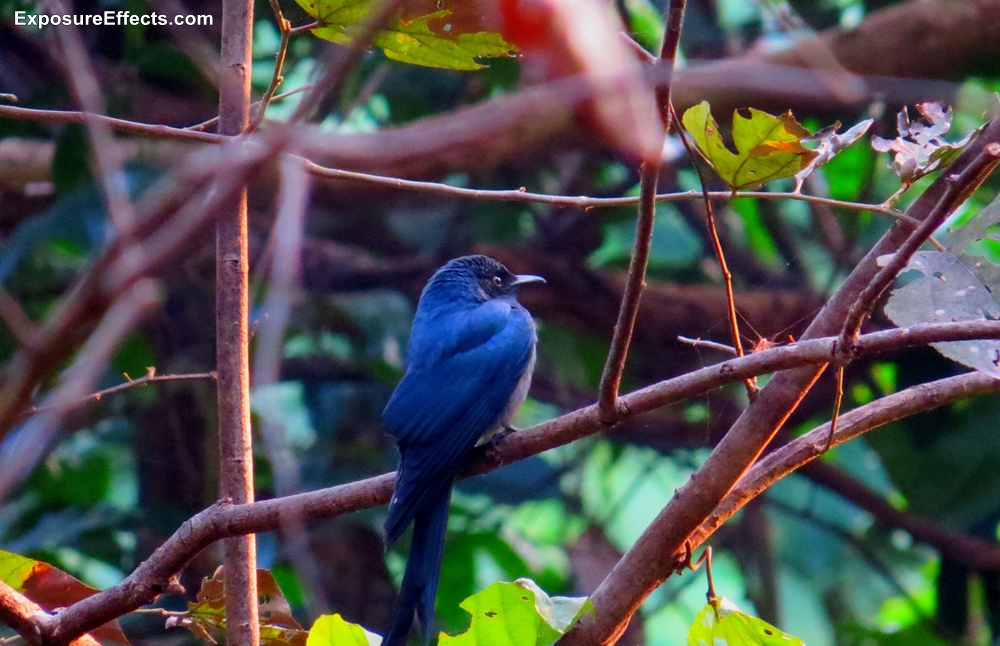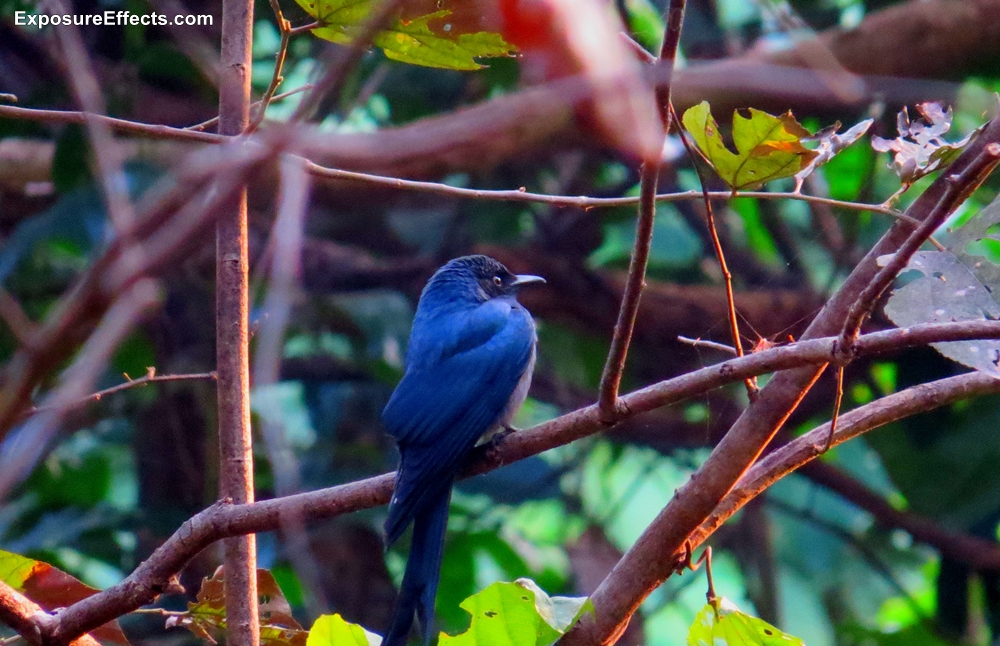 Black Drongo at Old Magazine House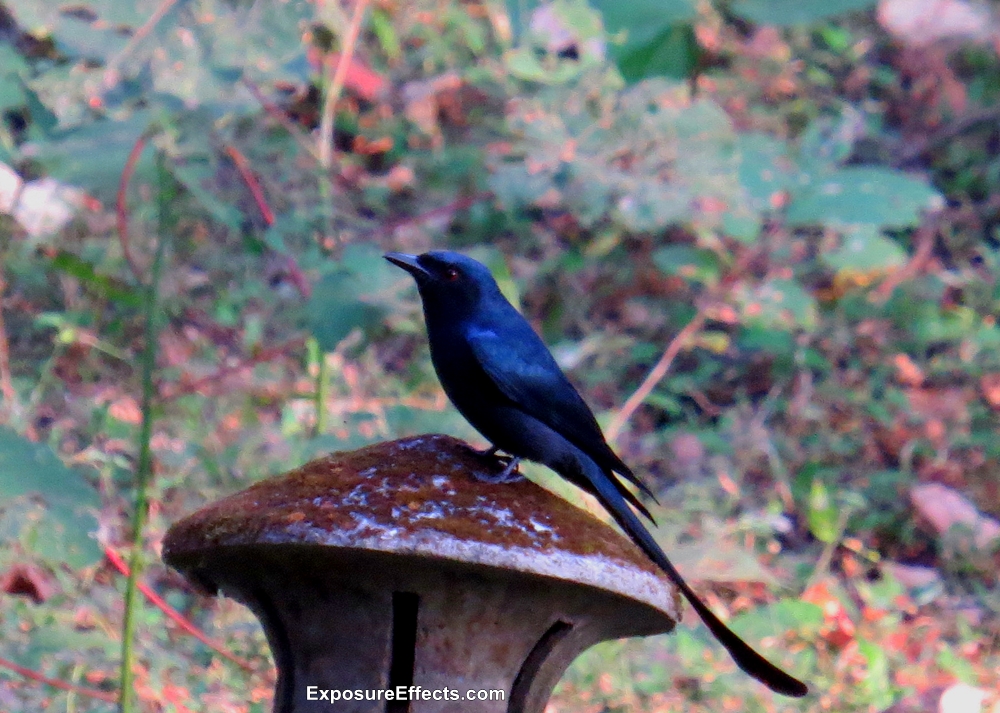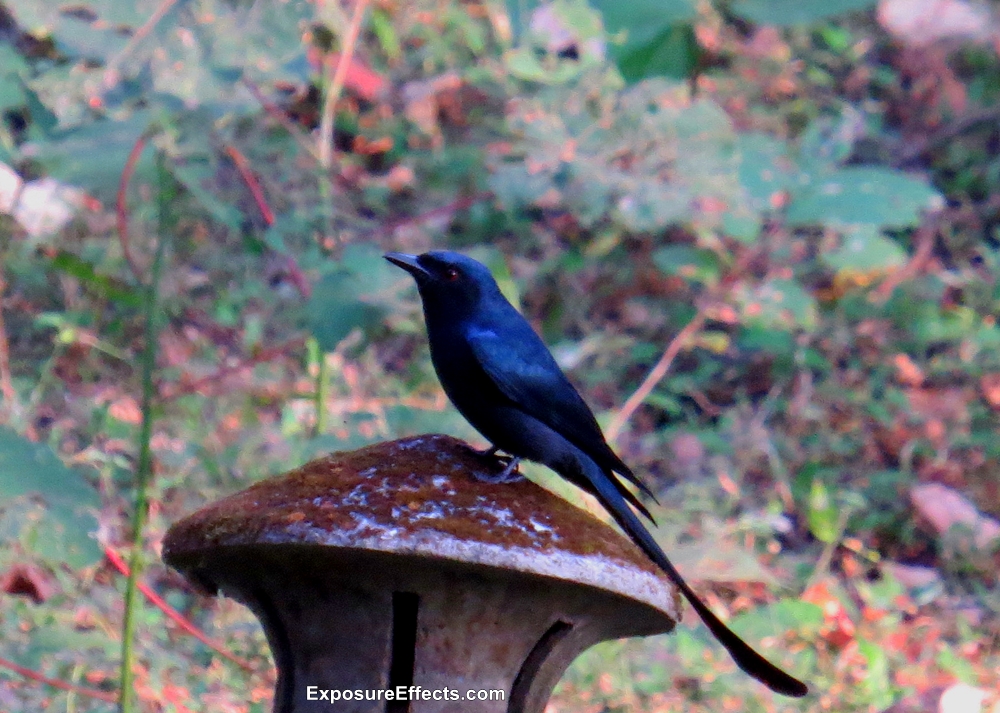 Black Drongo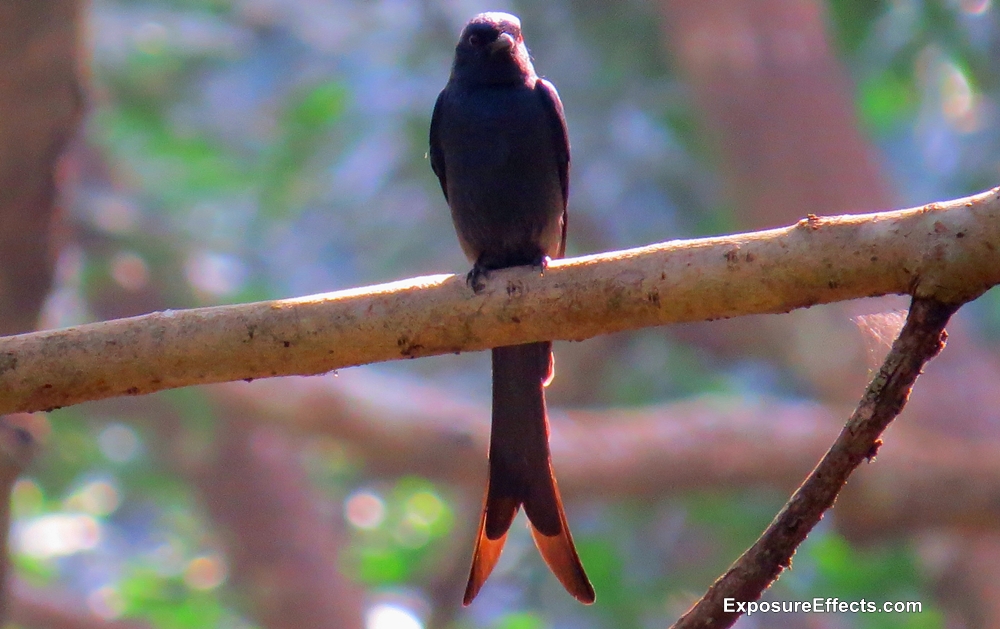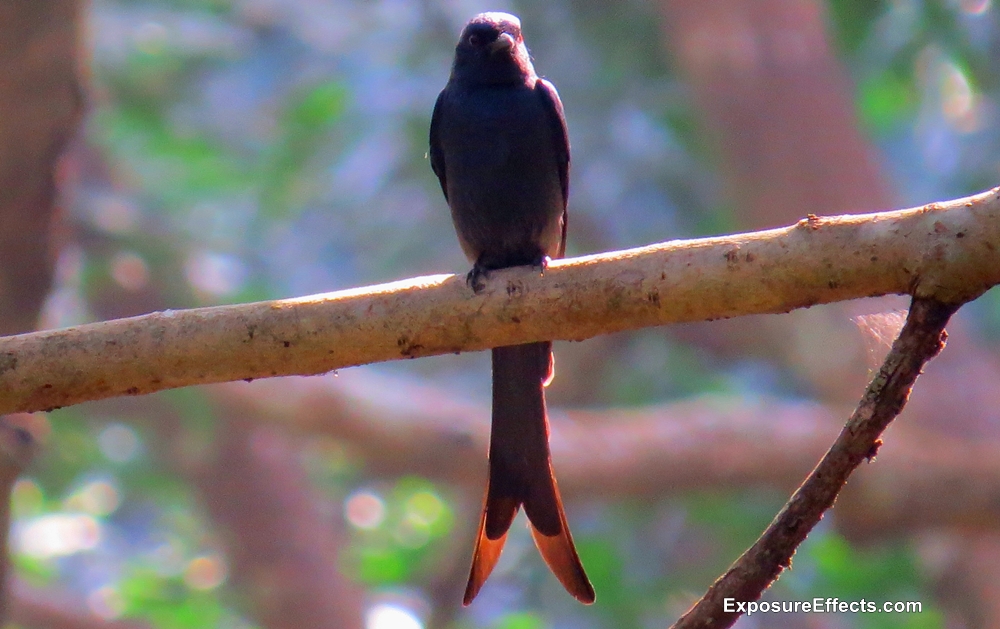 Black Drongo Bird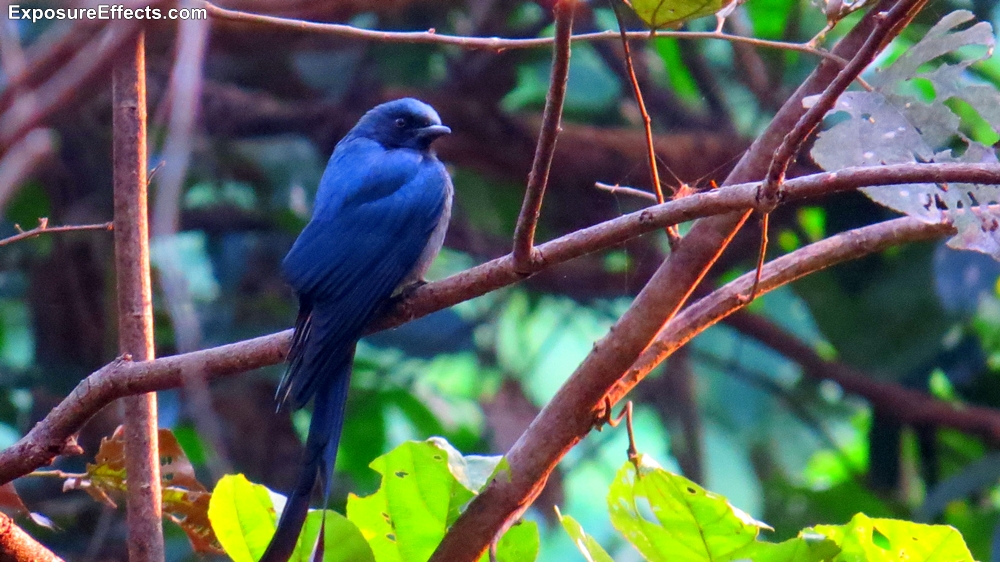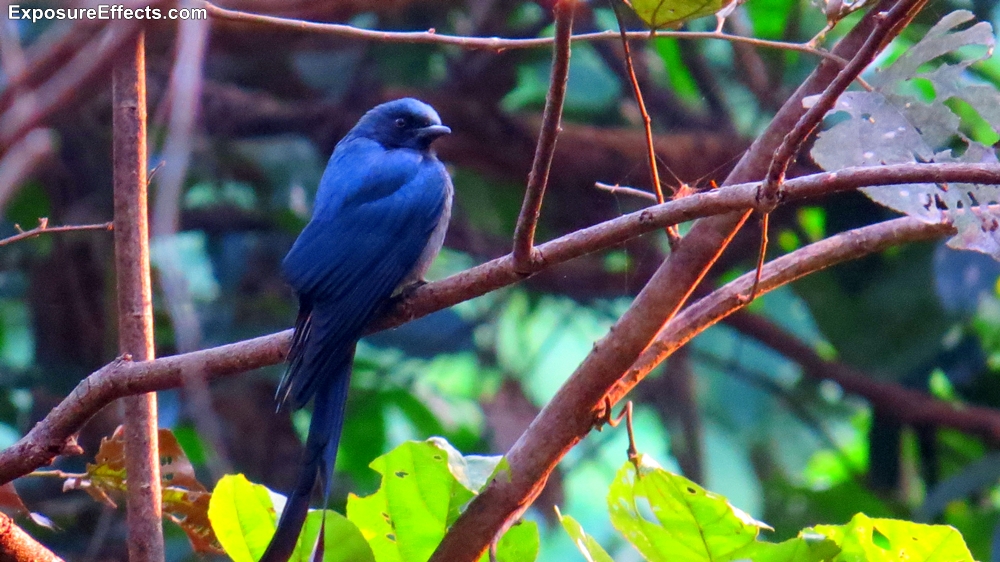 Black Drongo Dandeli Karnataka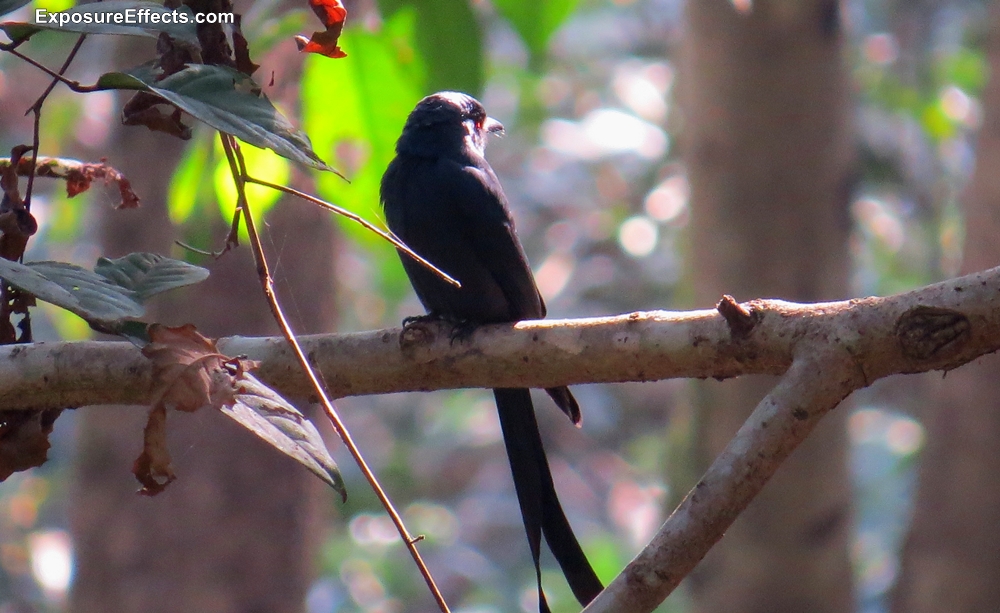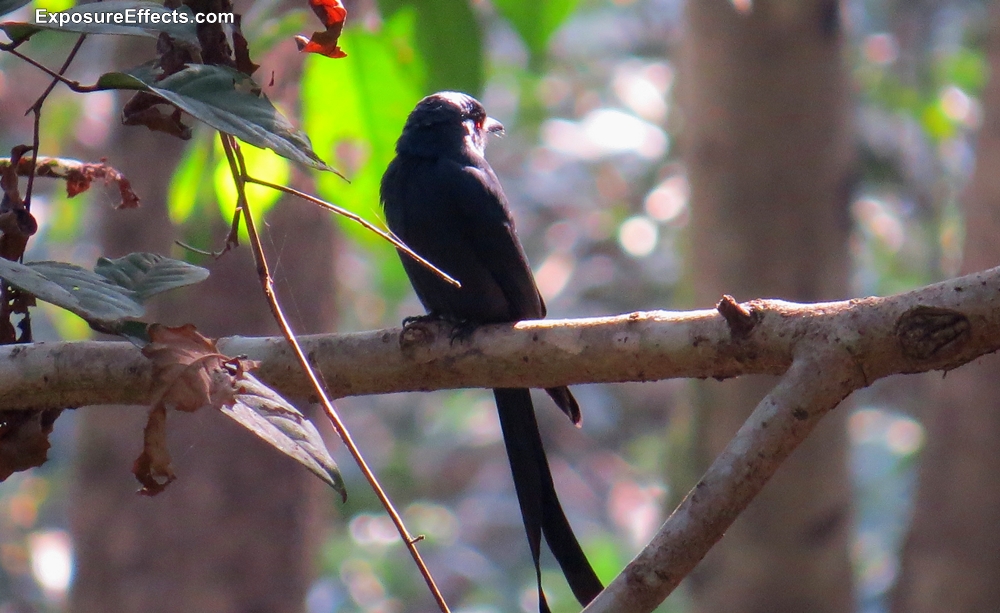 Black Drongo Birds in Dandeli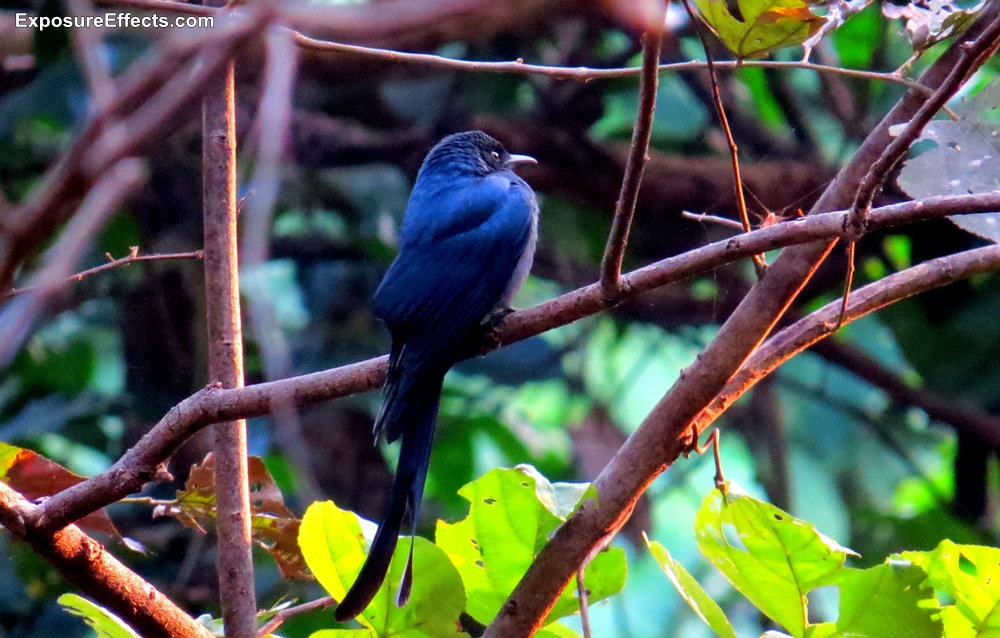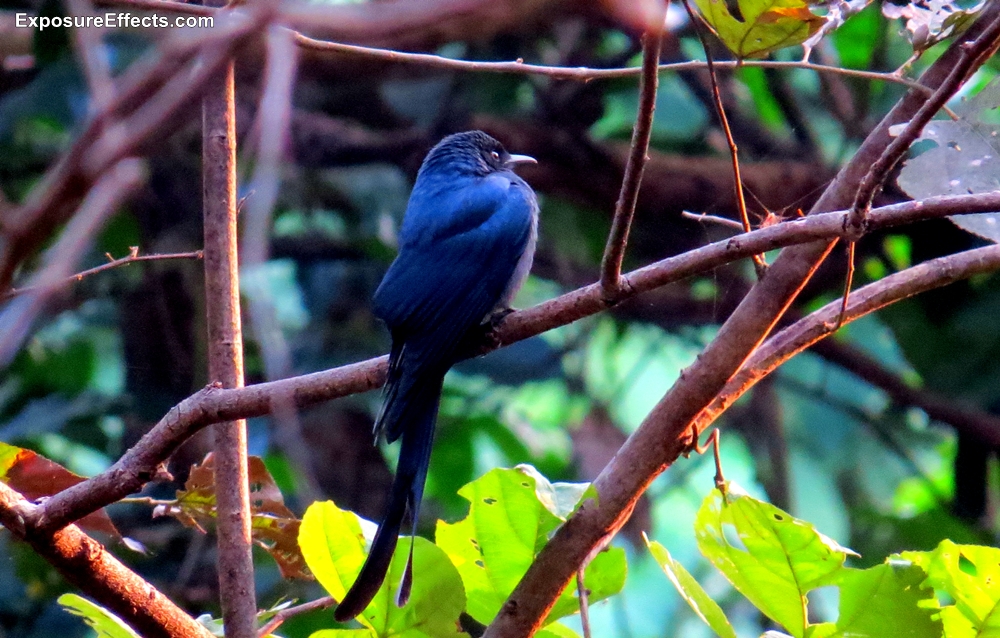 Black Drongo Bird Pictures
Emerald Dove
The Emerald Dove looks just like any other dove, except that it has emerald wings and the males have blue colouring on their heads. We got many pictures of these birds as they foraged on the ground for food around a makeshift bird feeder that was set up at Old Magazine House. Although they prefer forested habitats, they spend most of their life on the ground and will only go up into a tree to sleep.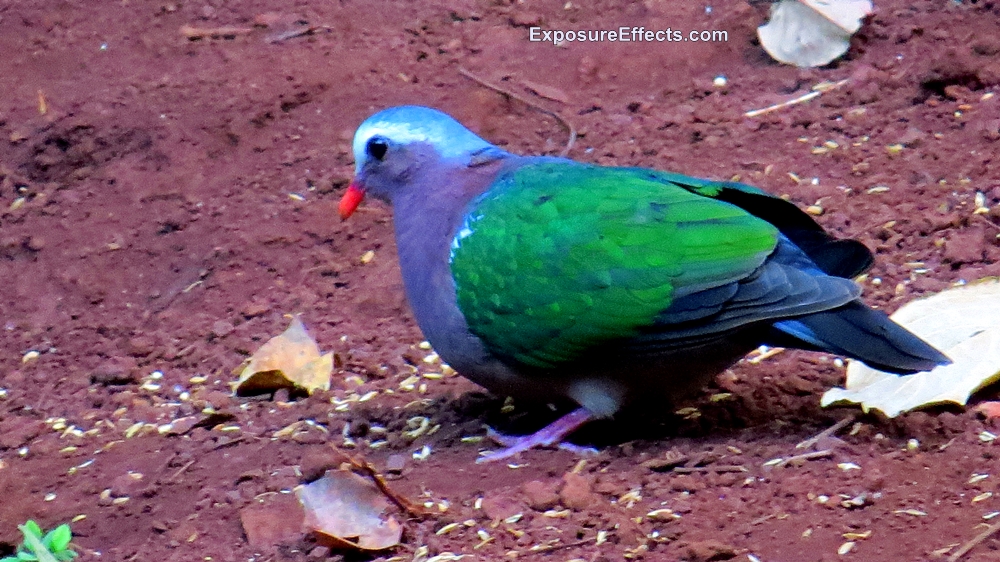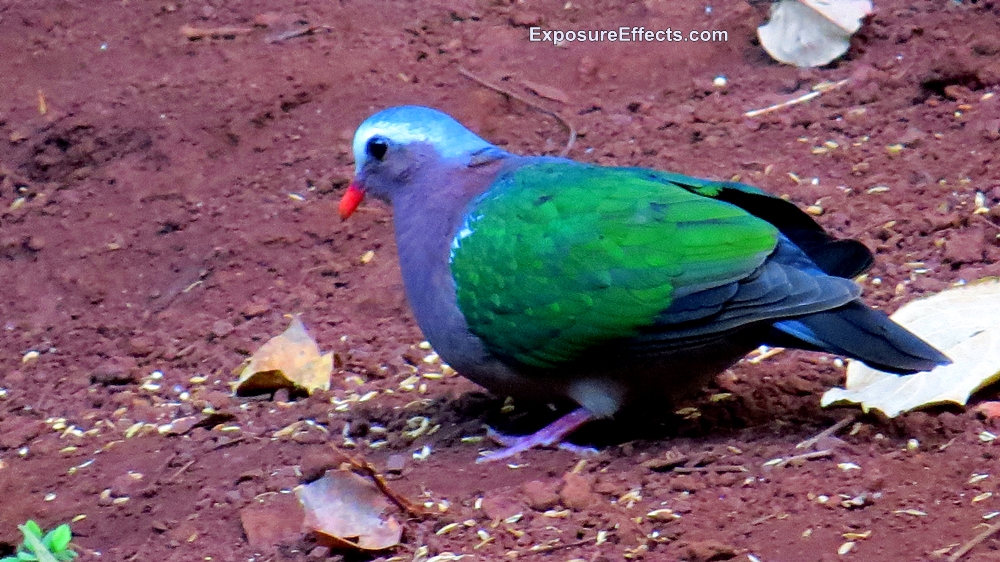 Emerald Dove in Dandeli
Pictures of Emerald Dove – Male and Female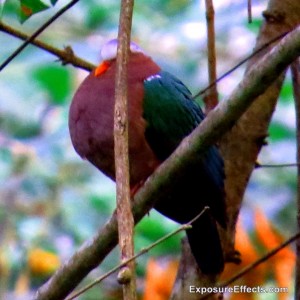 Spotted – The Common Emerald Dove in Dandeli, Karnataka ( at Old Magazine House) The Old Magazine House in Dandeli
Brown-cheeked Fulvetta
The Brown-cheeked Fulvetta is a cute little thing that looks like a sparrow attempting camouflage. Although its name implies that it has brown cheeks, the one we spotted was boasting shades of brown all over with the hue on the head being the darkest. We were quite lucky to get a shot of this one because the Brown-cheeked Fulvetta prefers to hide out in dense foliage, probably for protection as they are not known to be very strong fliers.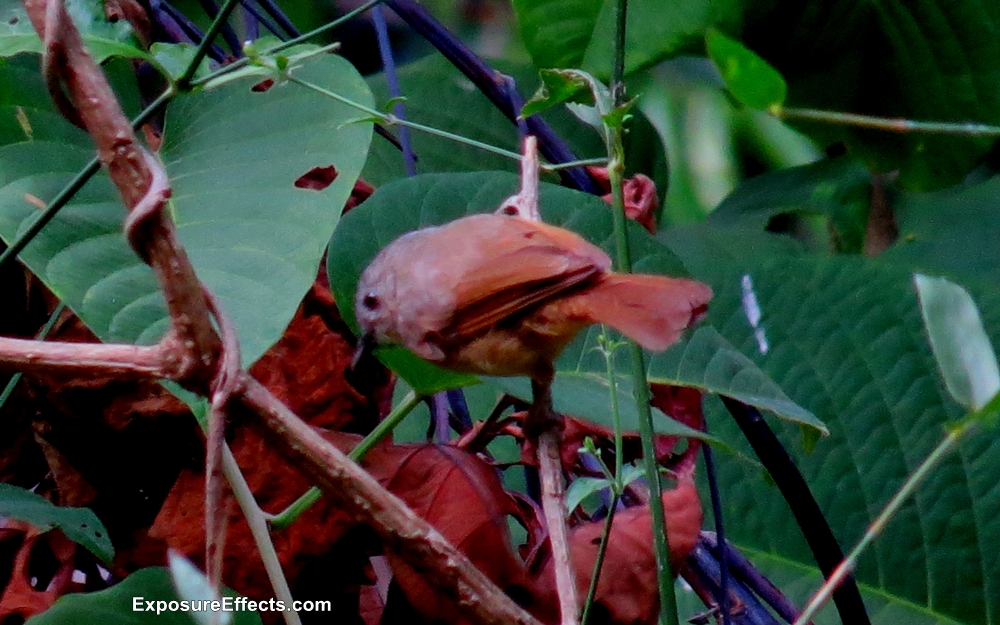 Brown Cheeked Fulvetter Dandeli Birds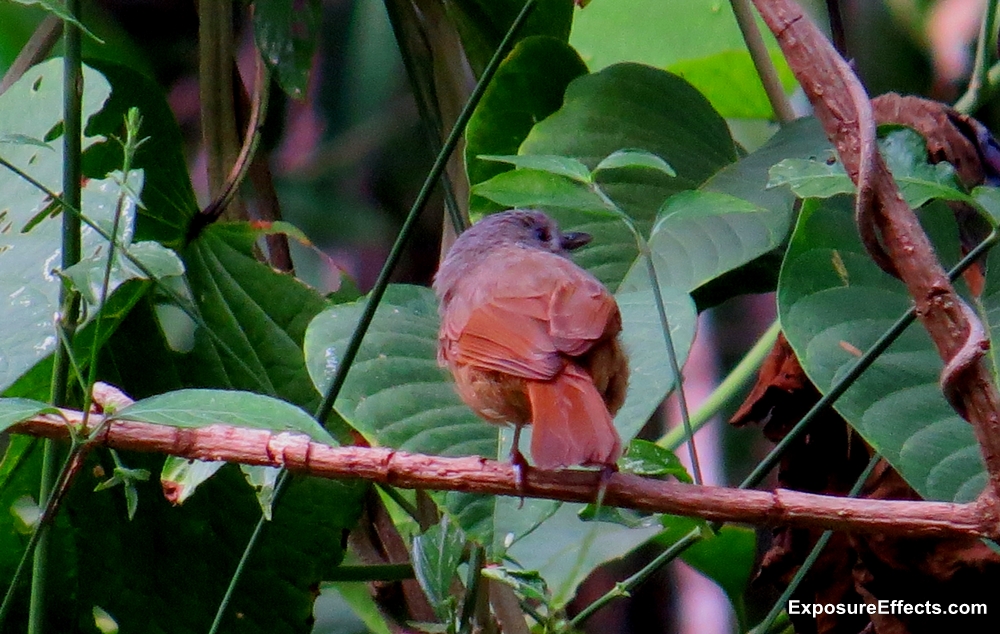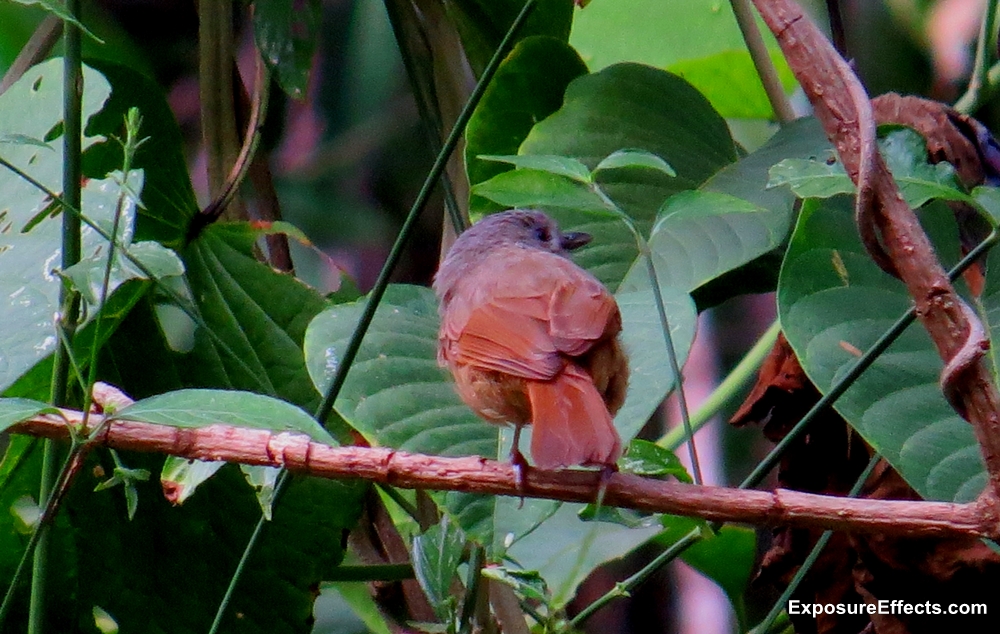 Brown Cheeked Fulvetter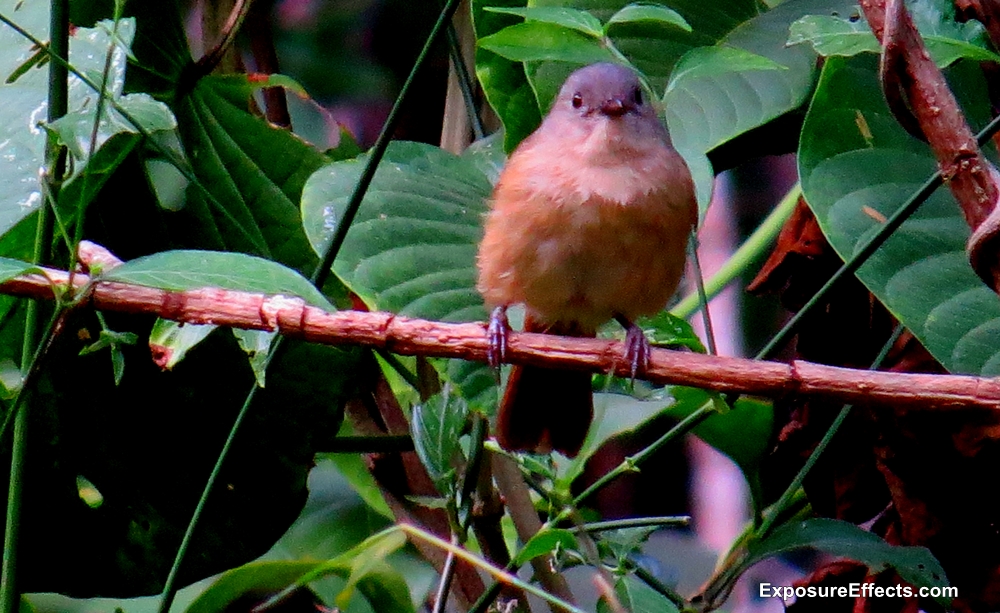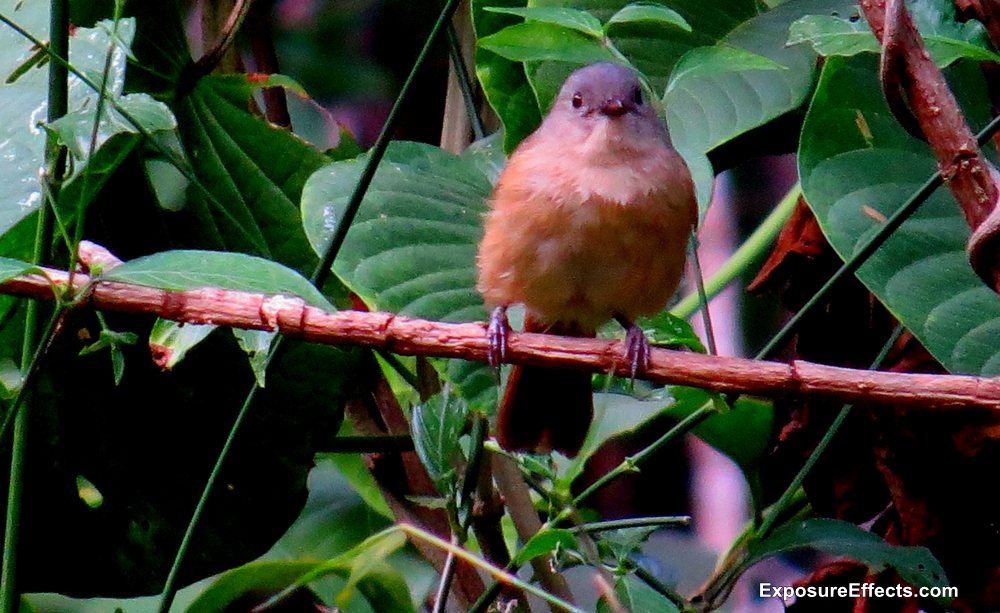 Brown Cheeked Fulvetter Bird
During a Coracle Boat Ride
We took a coracle boat ride on the Kaveri river on a lazy afternoon. It isn't the smoothest and its always a bit iffy taking pictures on the water. But with patience, persistence and a steady hand, we managed to immortalise these flamboyant specimens in pixels.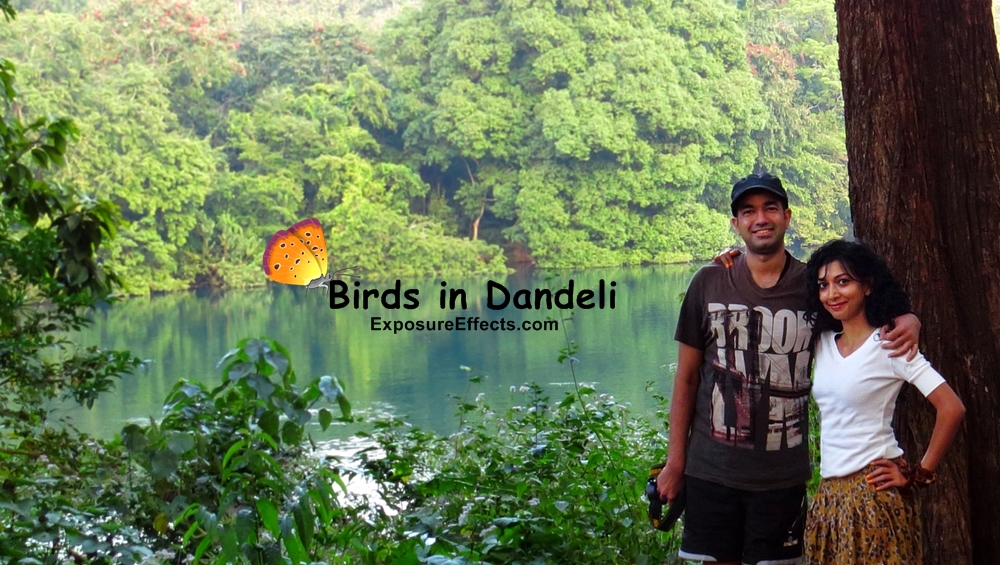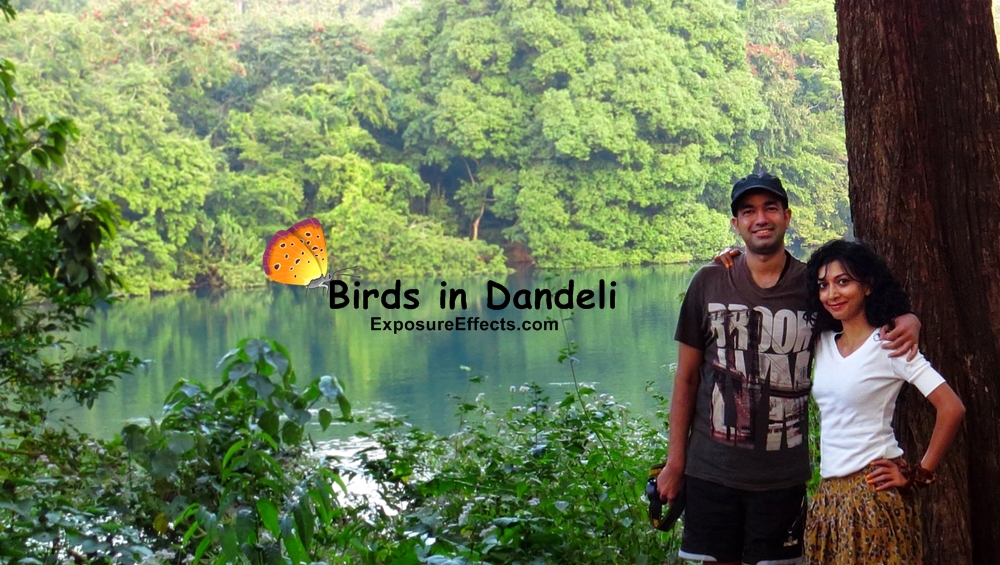 Bird Watching in Dandeli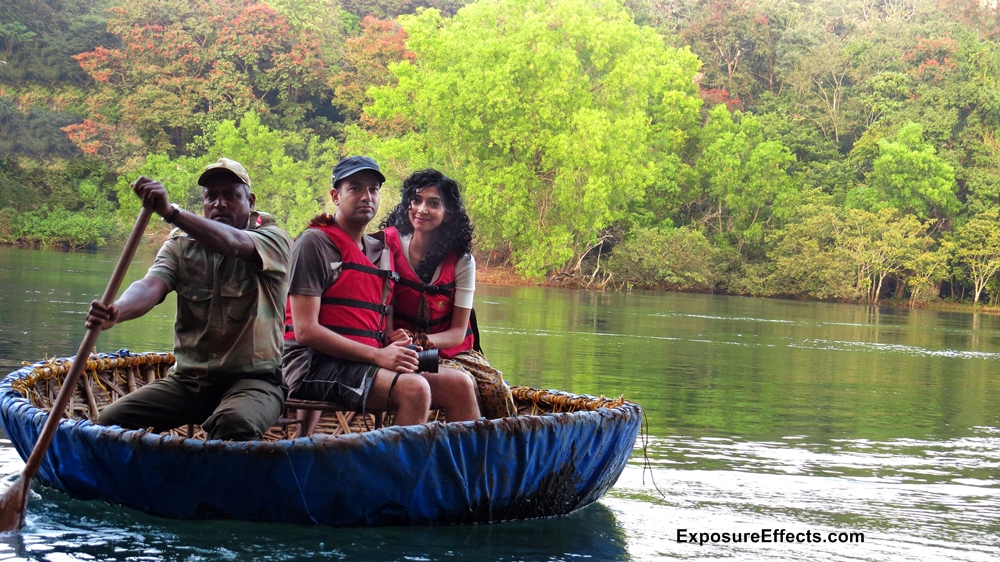 Bird Watching in Dandeli – Karnataka
Brahminy Kite
The coracle boat ride afforded us even more exotic sights, starting with the Brahminy Kite. It looks just like an eagle except that its head and chest are white. In Hindu culture, the Brahminy Kite is a representation of Garuda, the vehicle of Lord Vishnu. These birds tend to keep to their own kind, preferring to nest away from other birds in trees that are isolated.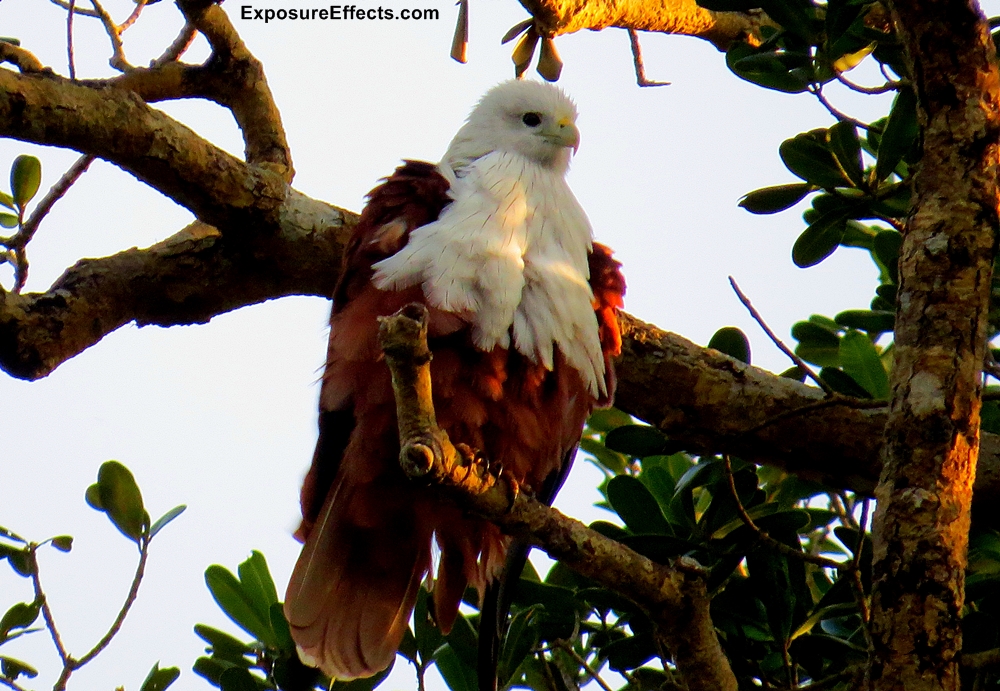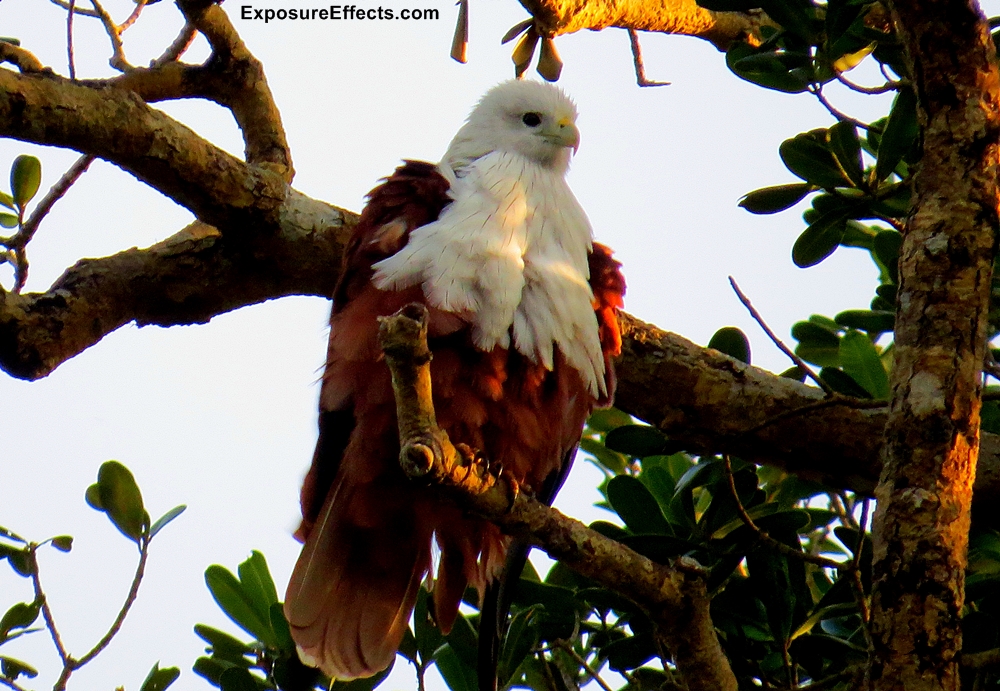 Brahminy Kite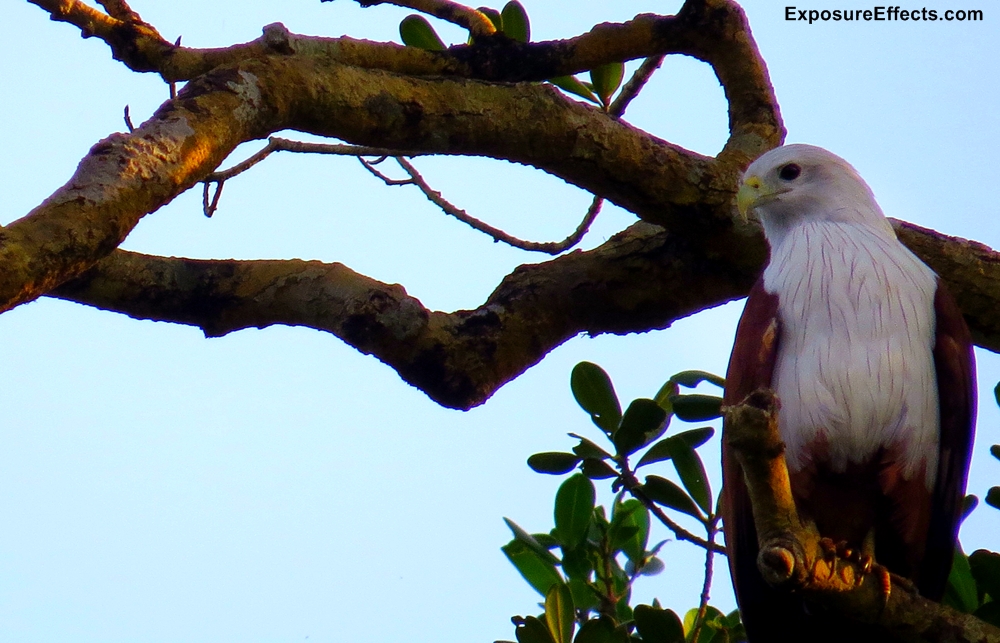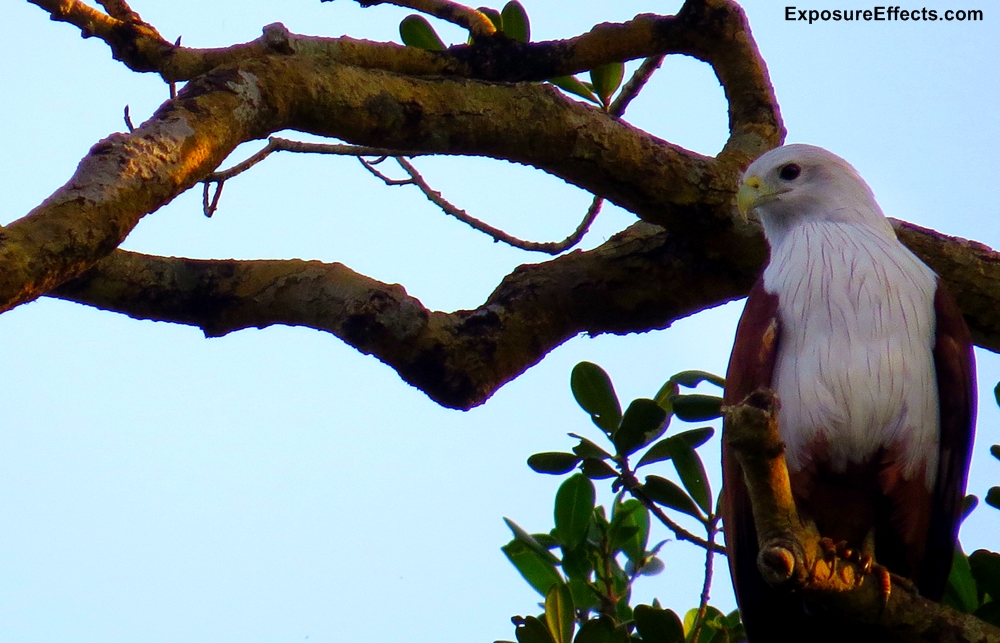 Brahminy Kite Birds in Dandeli Karnataka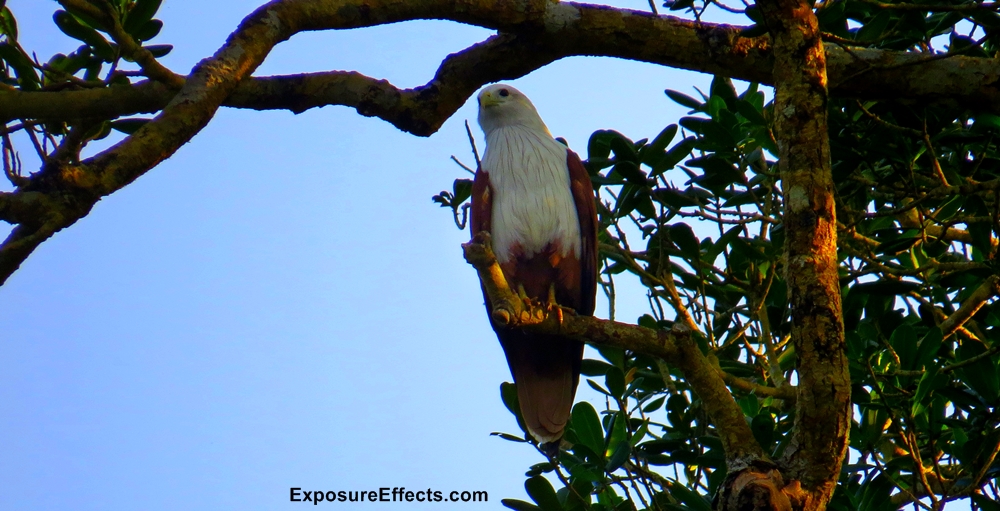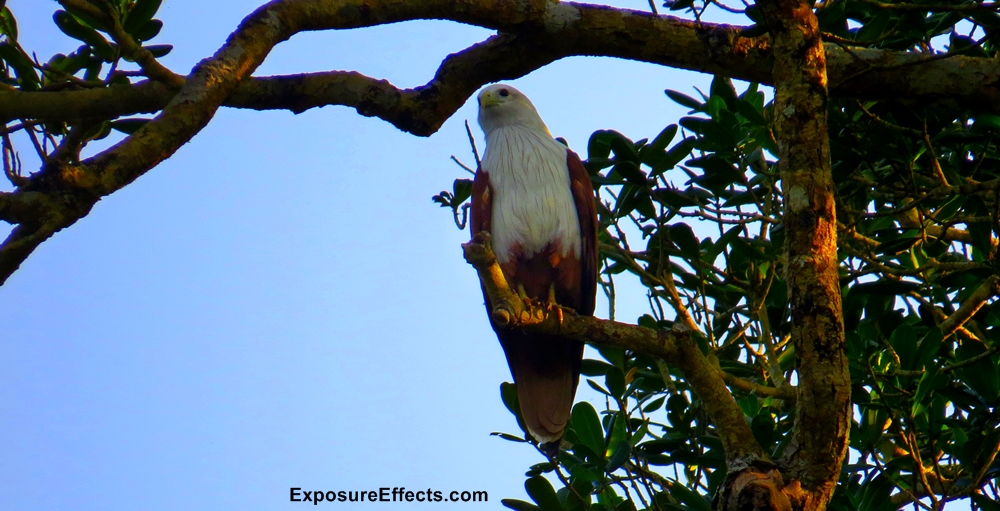 Brahminy Kite In Dandeli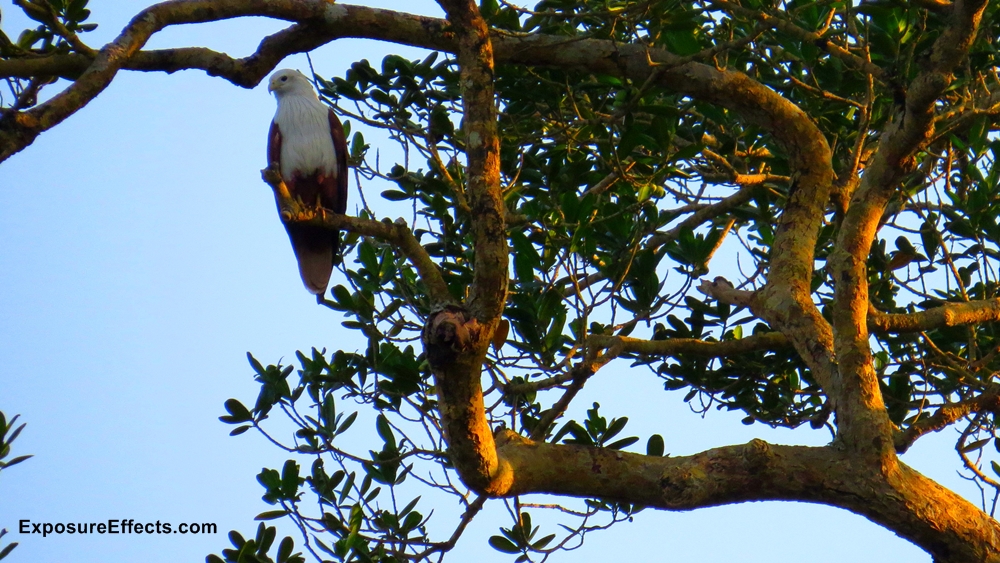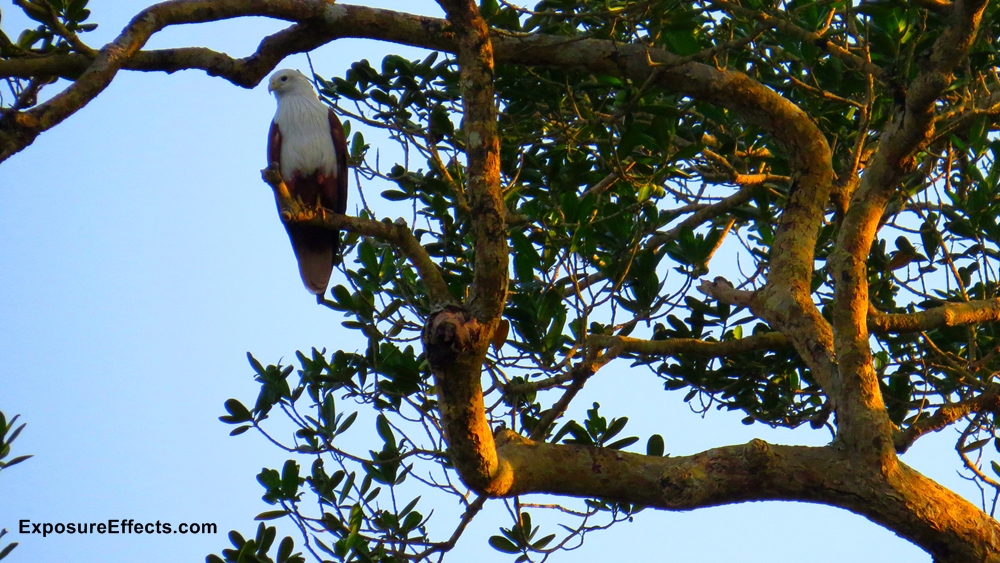 Brahminy Kite India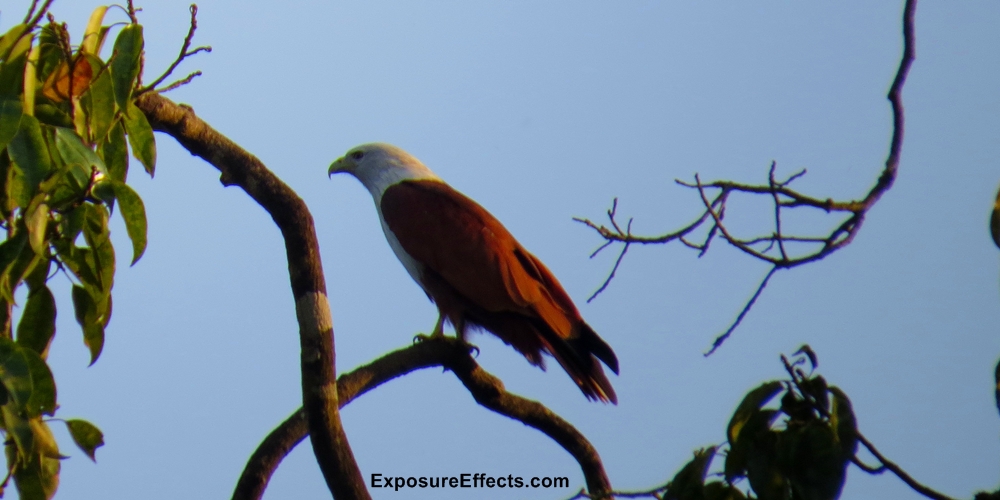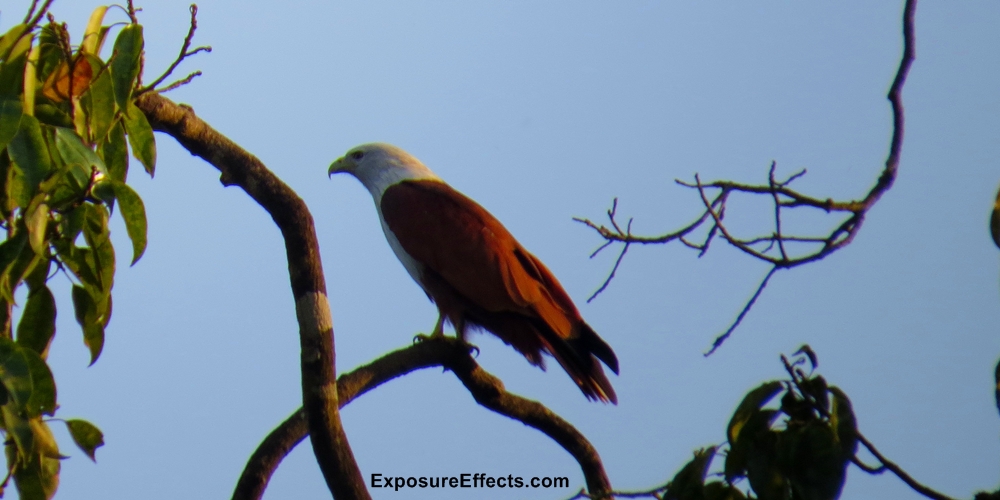 Dandeli Birds Brahminy Kite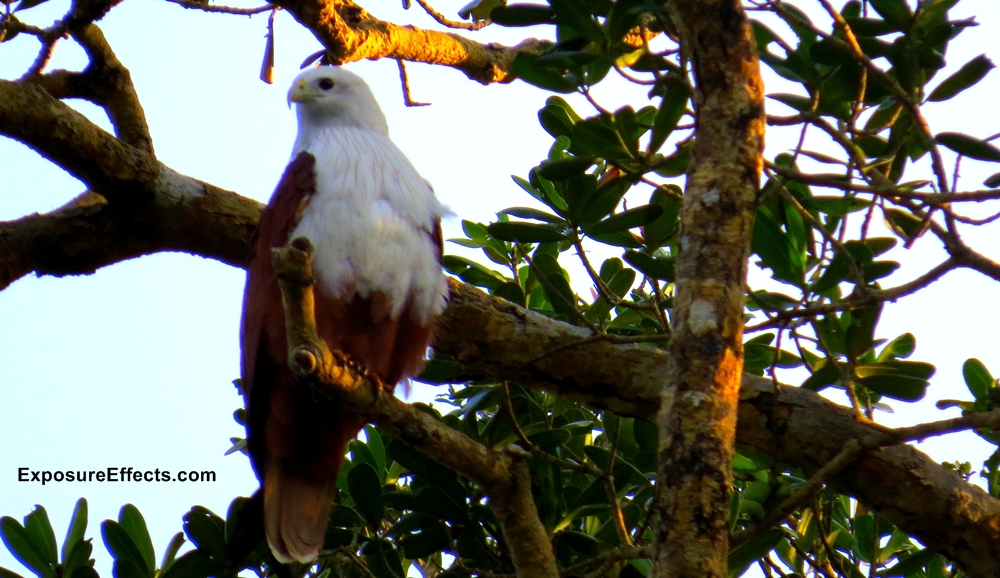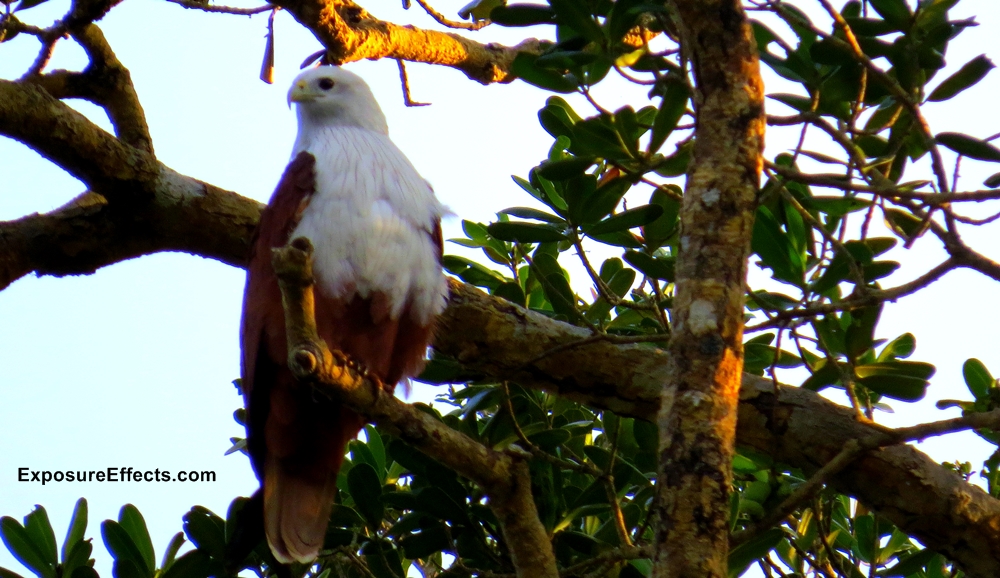 Karnataka Birds Brahminy Kite
Malabar Pied Hornbill
This is a bird you just can't stop looking at. The Malabar Pied Hornbill looks like it's from another world. Its monochrome body starkly contrasts with its bright yellow double bills. The second one sits atop its beak, its eye shape strangely hypnotic. They are not picky eaters and will consume everything from fruits and insects to small animals.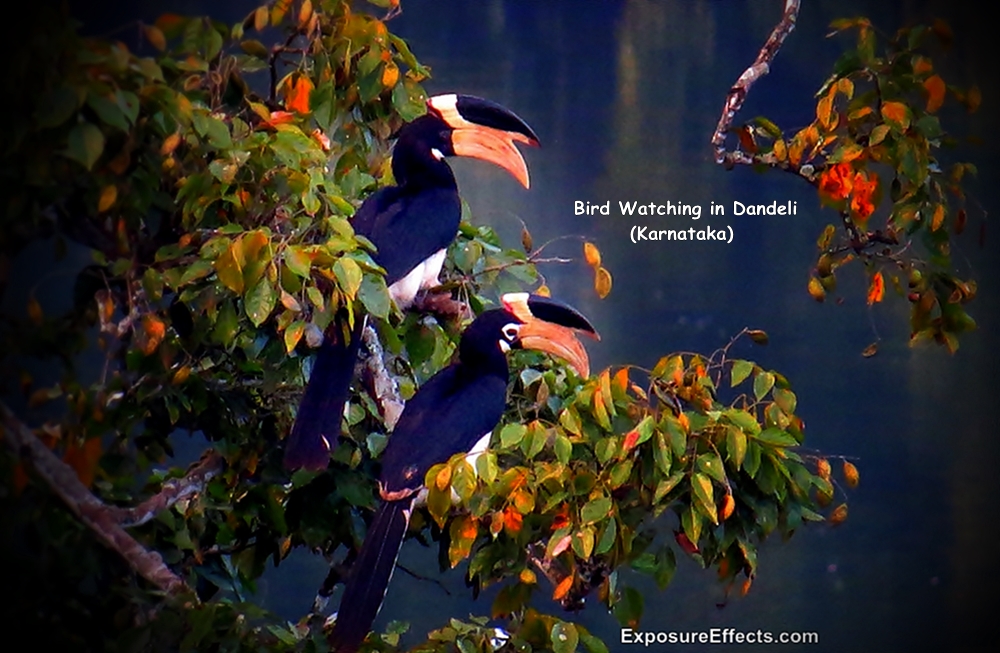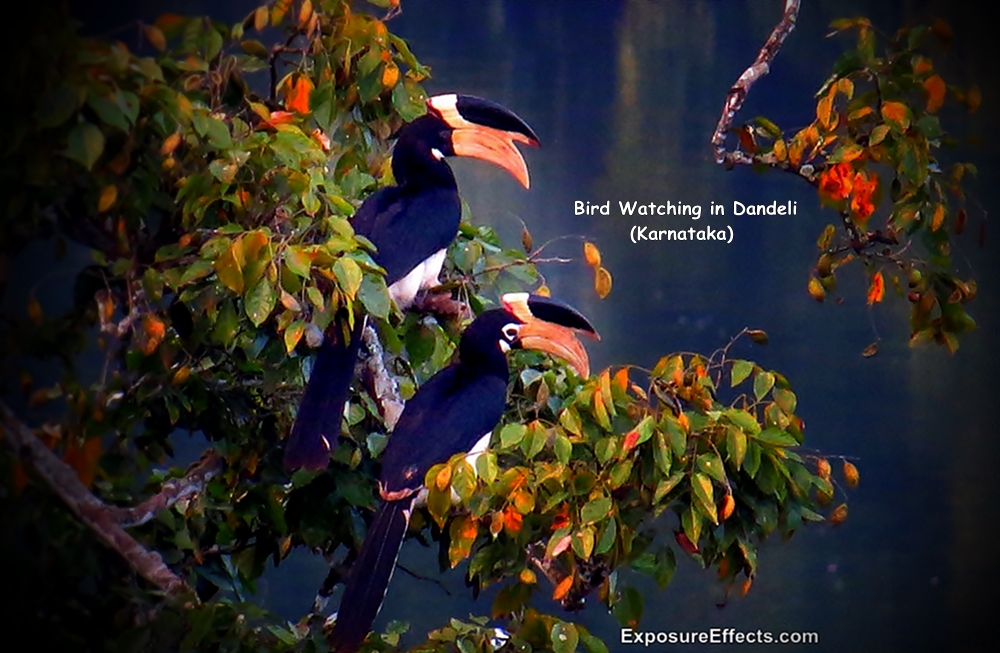 Bird Watching in Dandeli Ganeshgudi – Malabar Pied Hornbill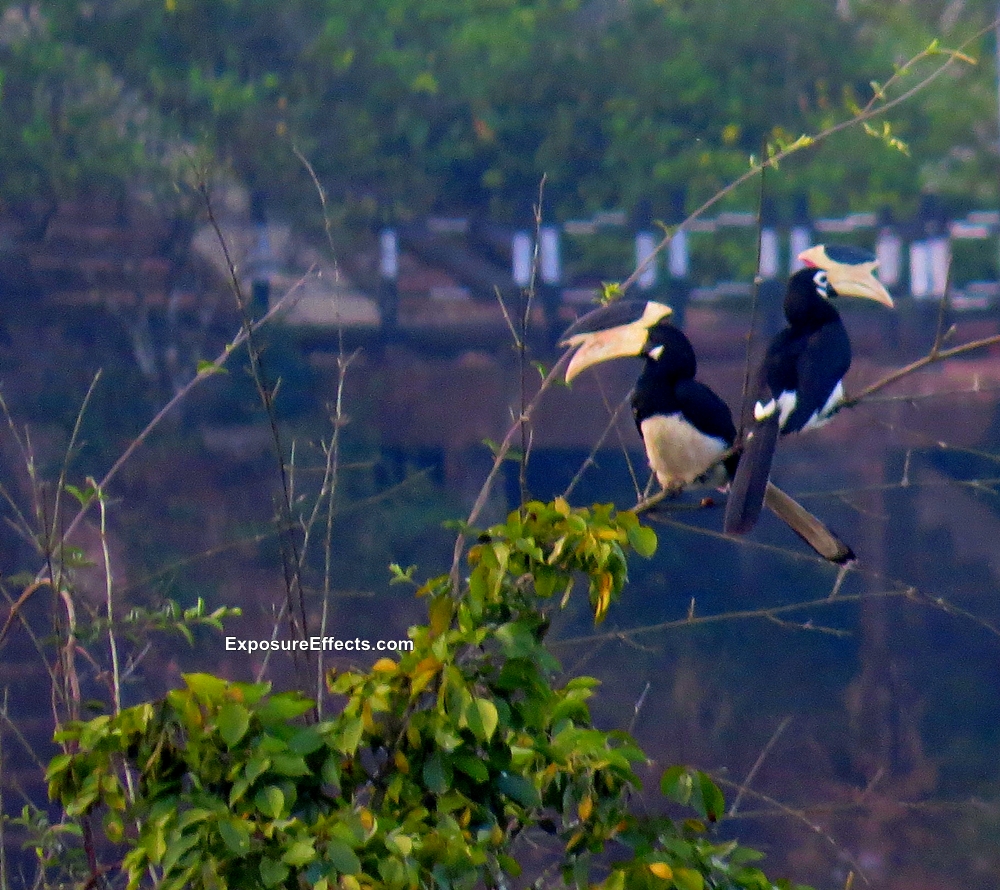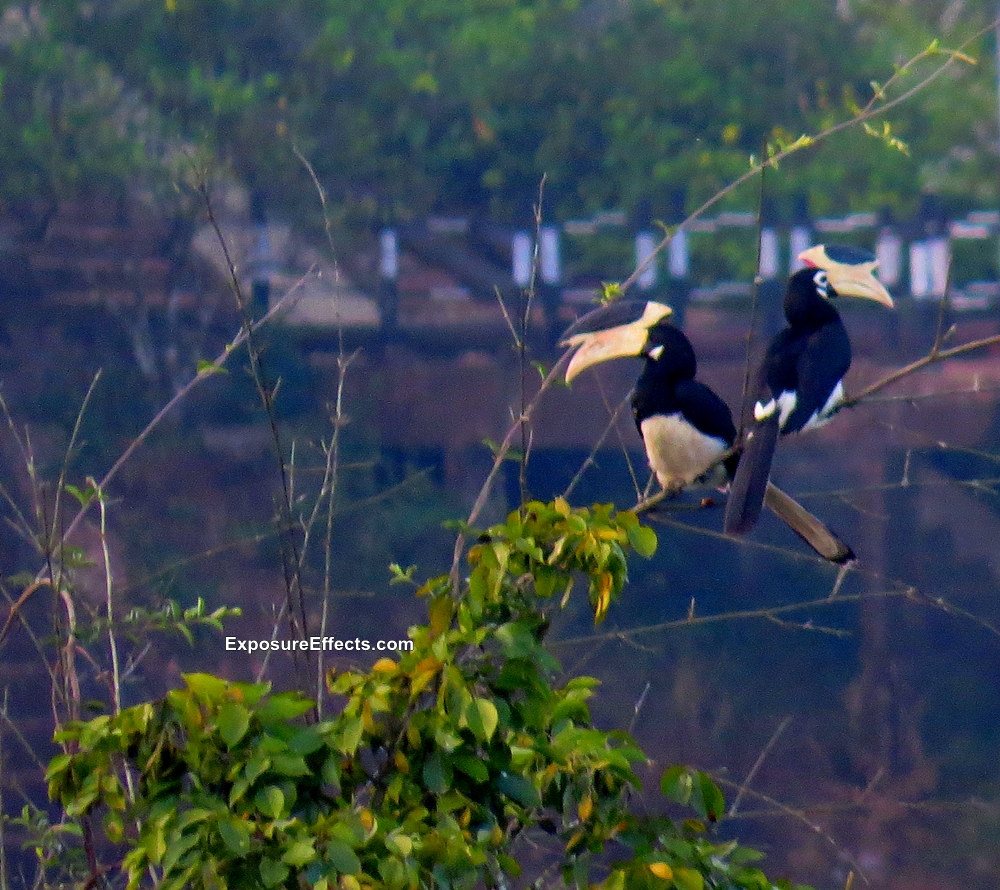 Malabar Pied Hornbill Birds in Dandeli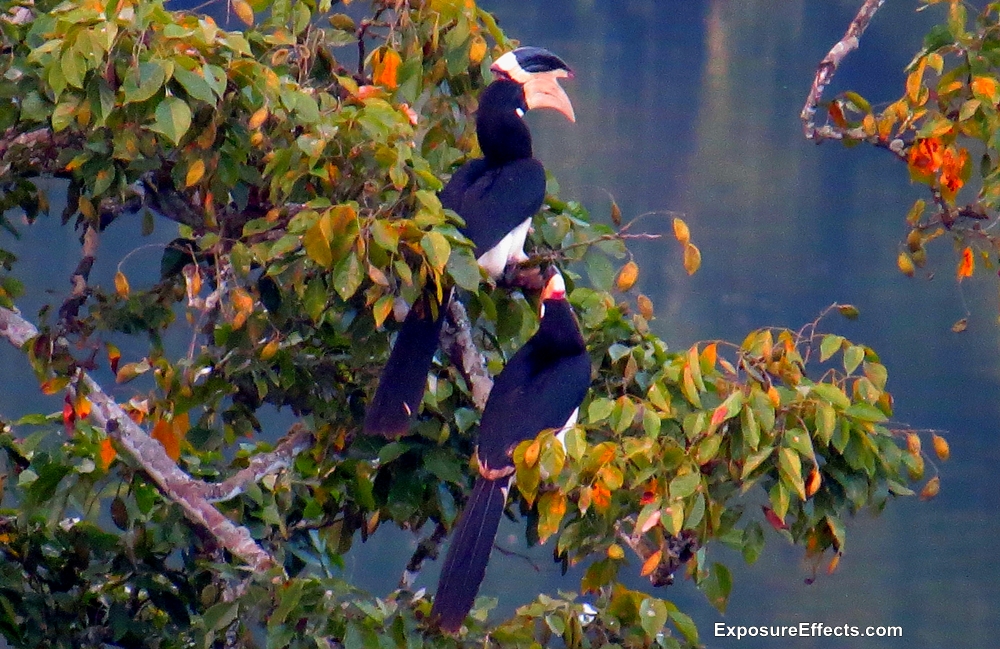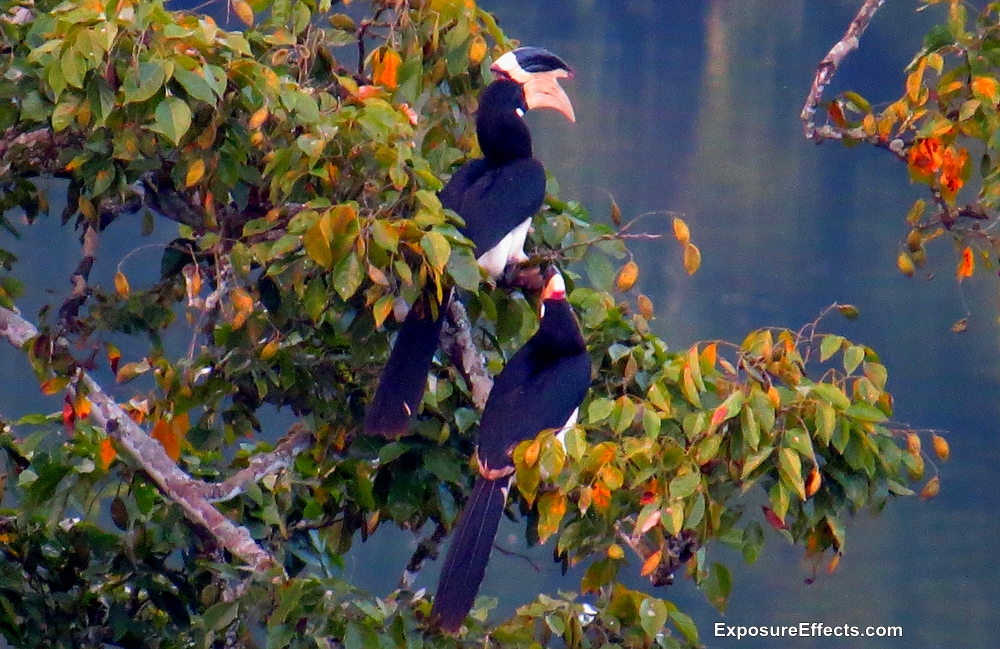 Dandeli Birds Malabar Pied Hornbill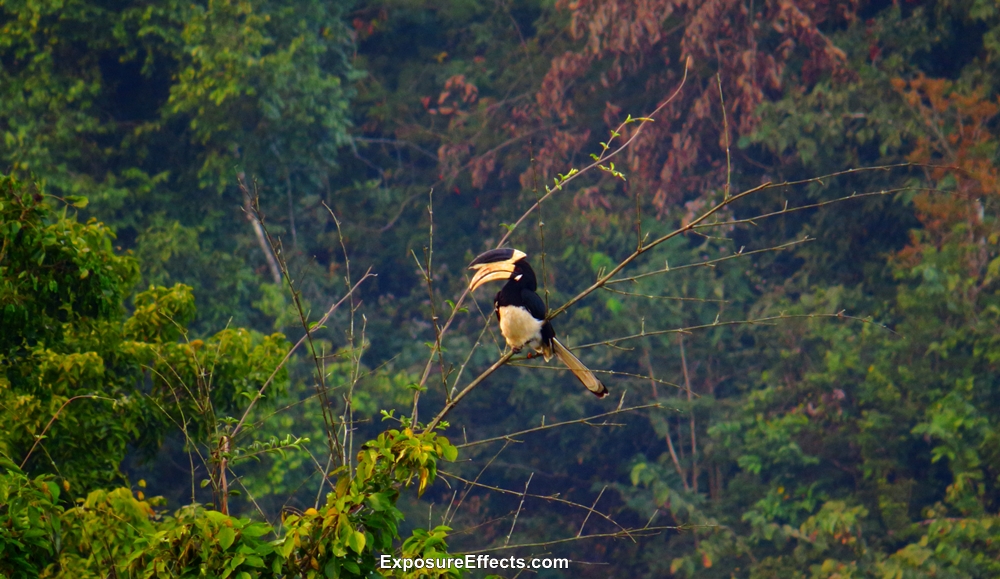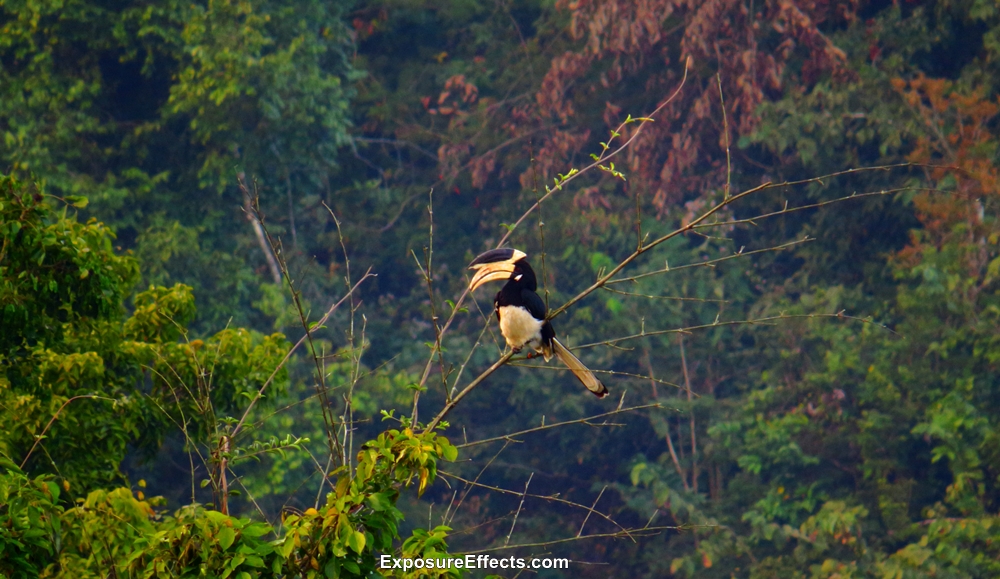 Malabar Pied Hornbill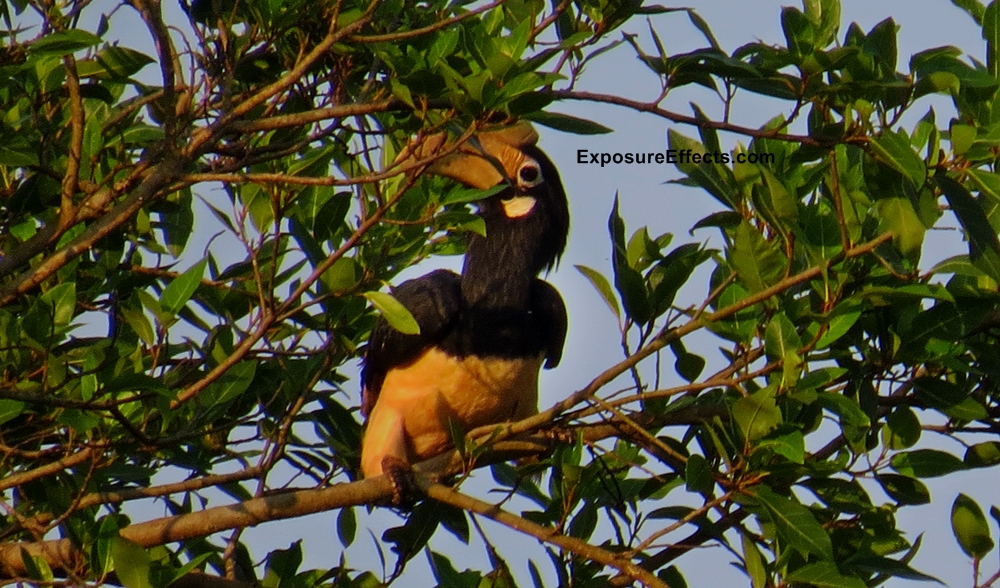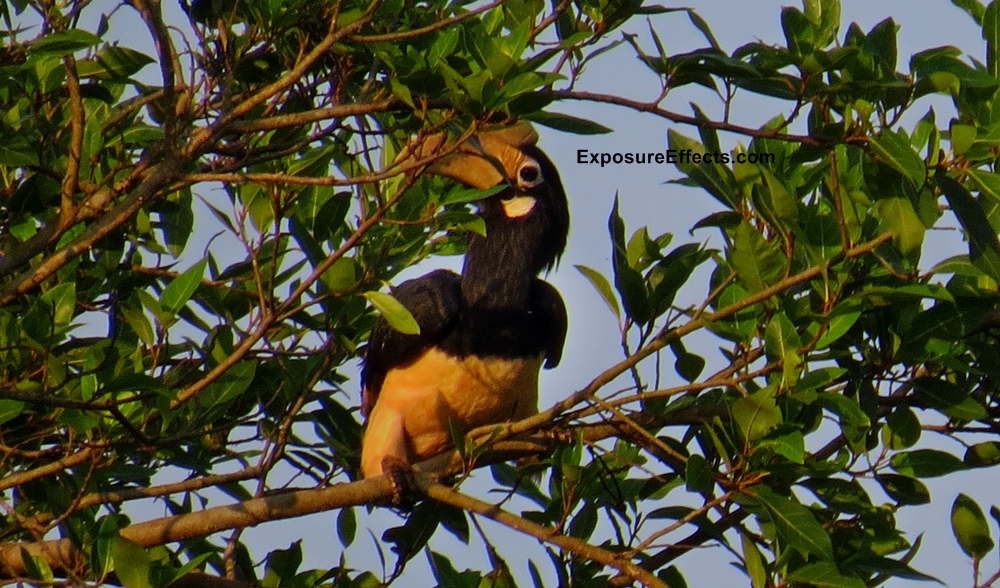 Malabar Pied Hornbills in Dandeli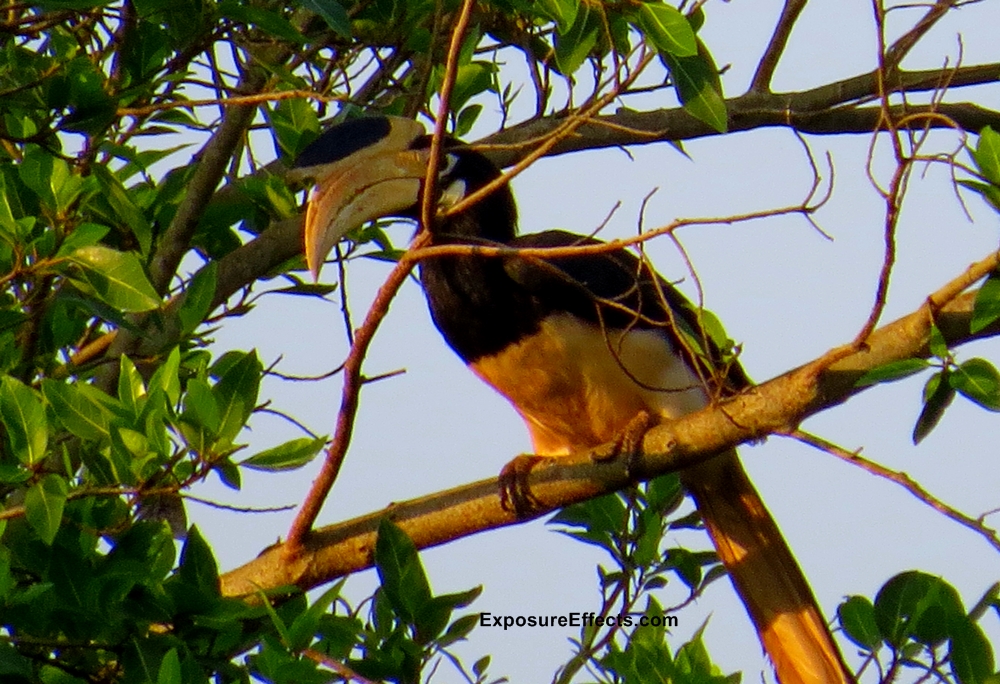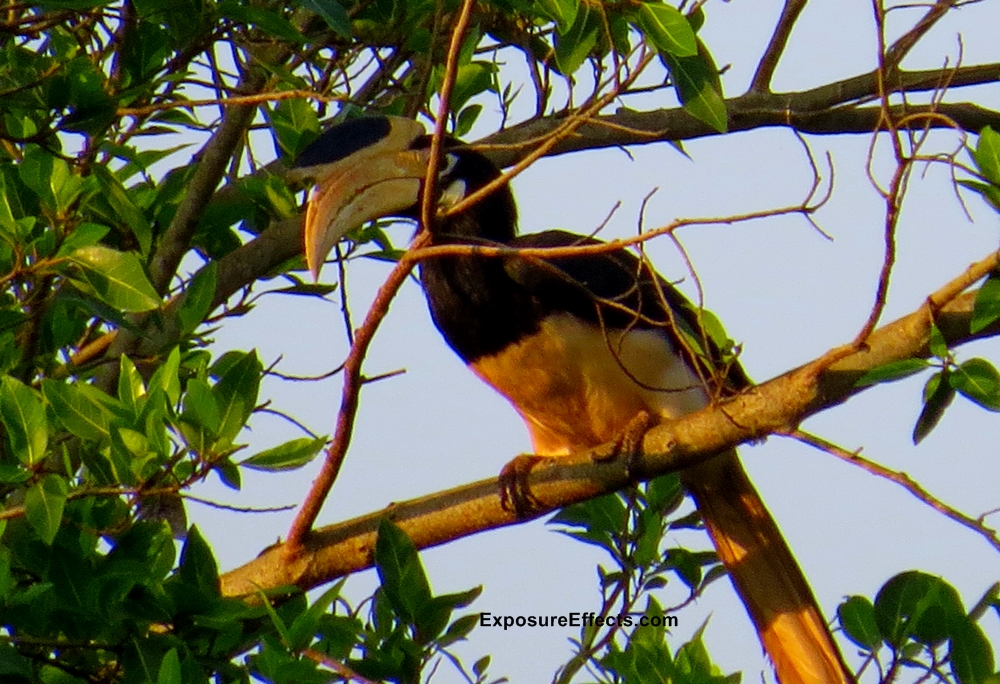 Malabar Pied Hornbill in Dandeli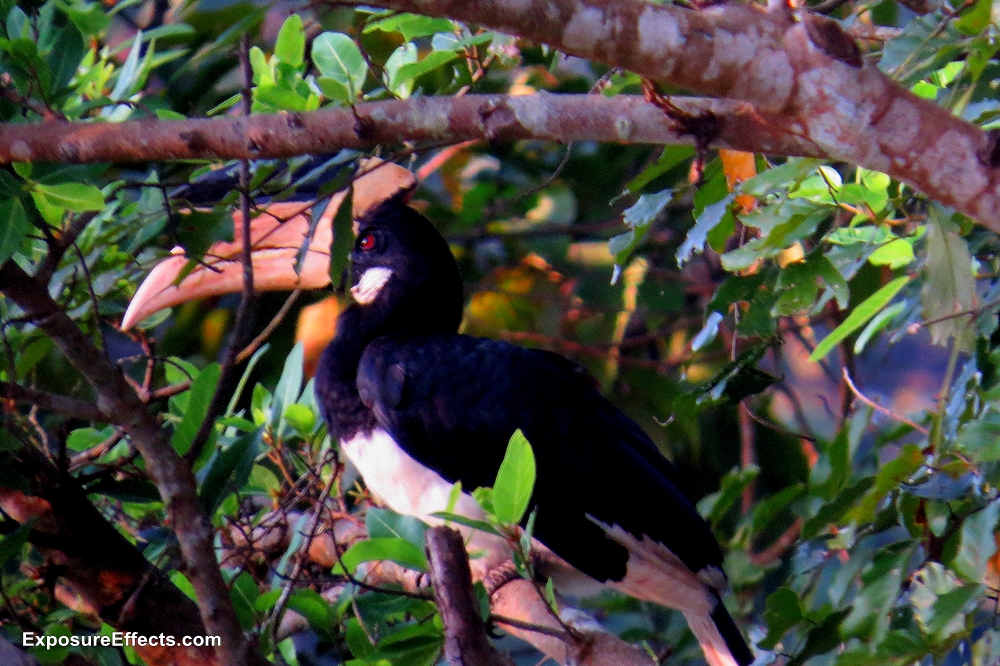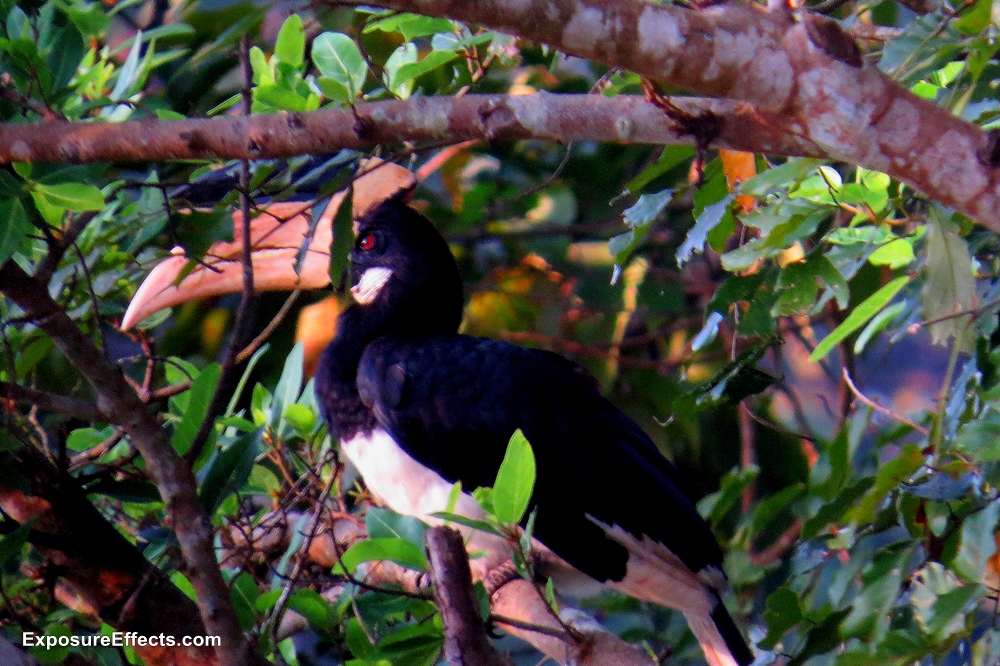 Malabar Pied Hornbill Bird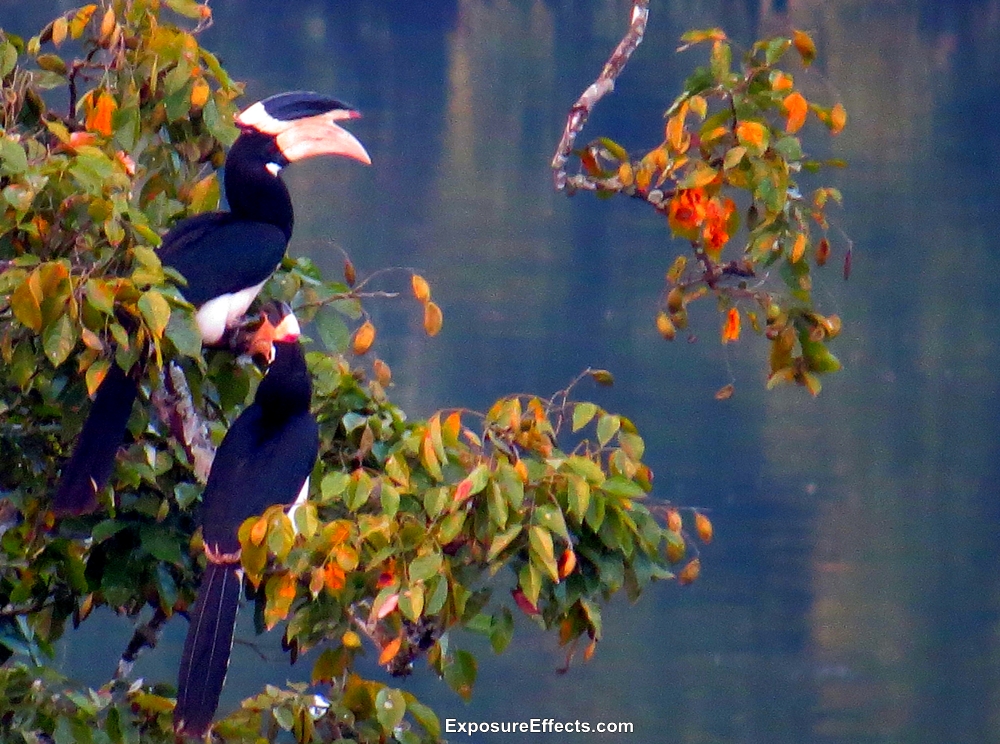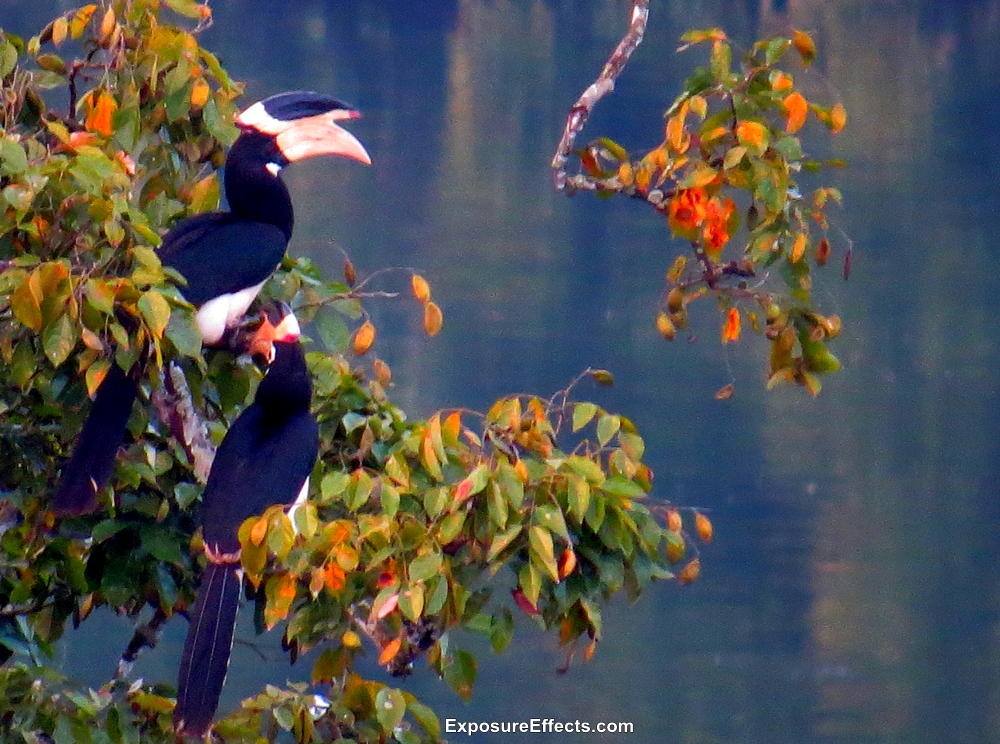 Malabar Pied Hornbills
Woolly-necked Stork
Many places in Asia that have warm temperatures, a major water body and surrounding vegetation boast a healthy population of the Woolly-Necked stork. The Woolly-necked Stork has black wings, a brown body, a white head and a black crown. Seen from afar, it appears as though only the neck is white which is where it derives its name from. The one we spotted was perched high up in a tree but these birds usually hunt for food right on the ground.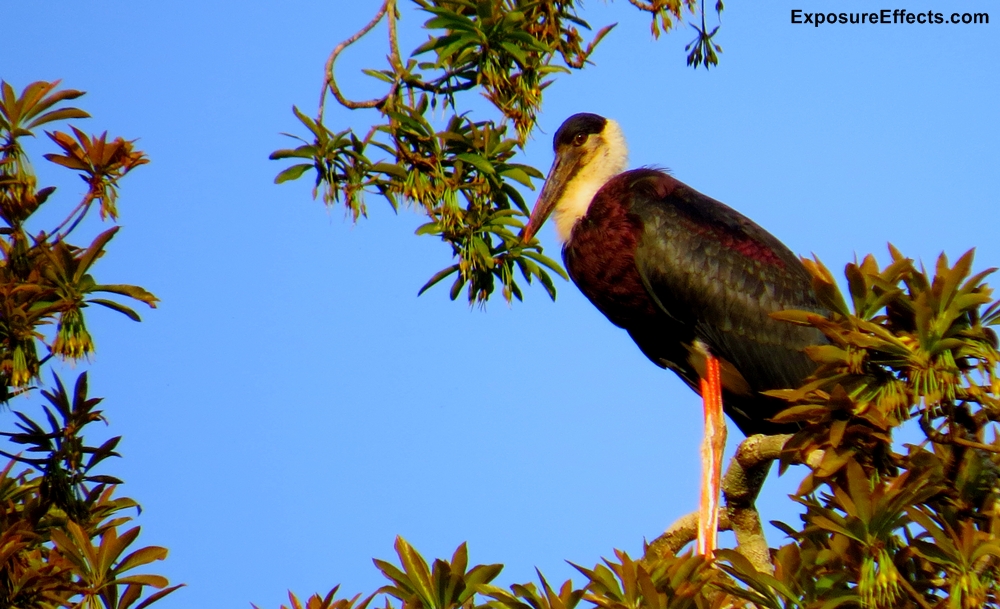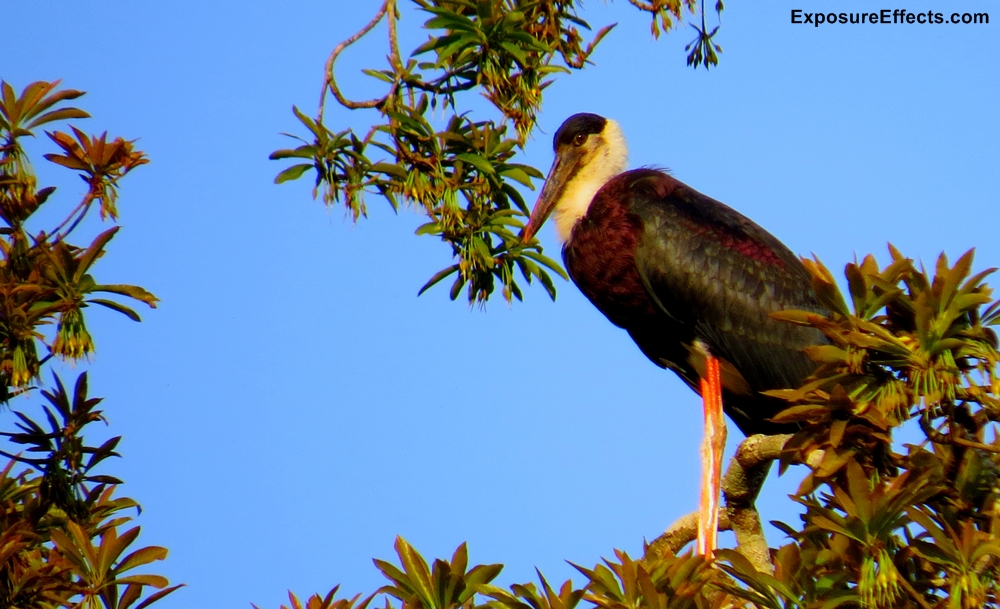 Woolly Necked Stork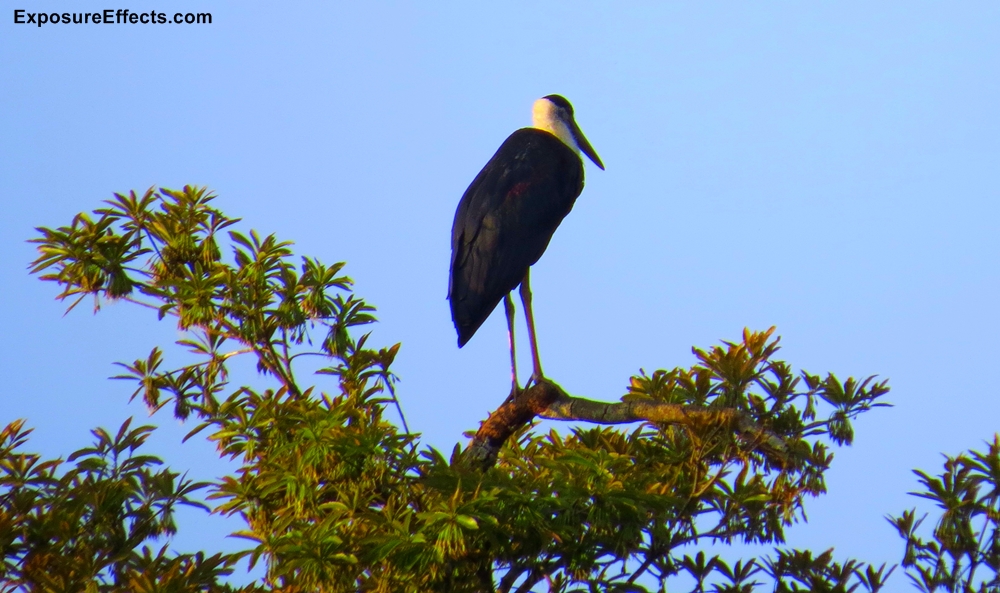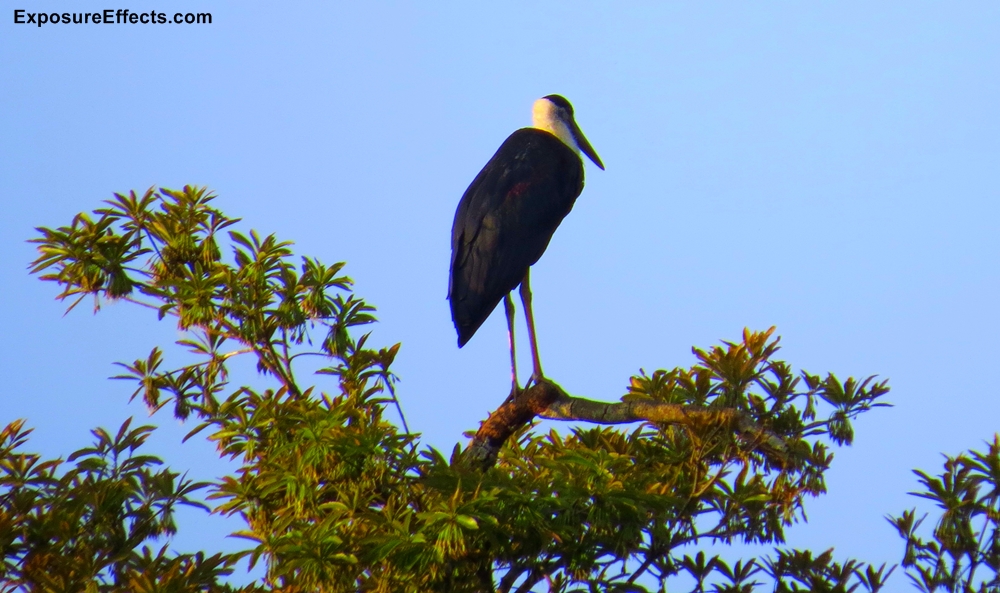 Woolly Necked Stork India Birds Karnataka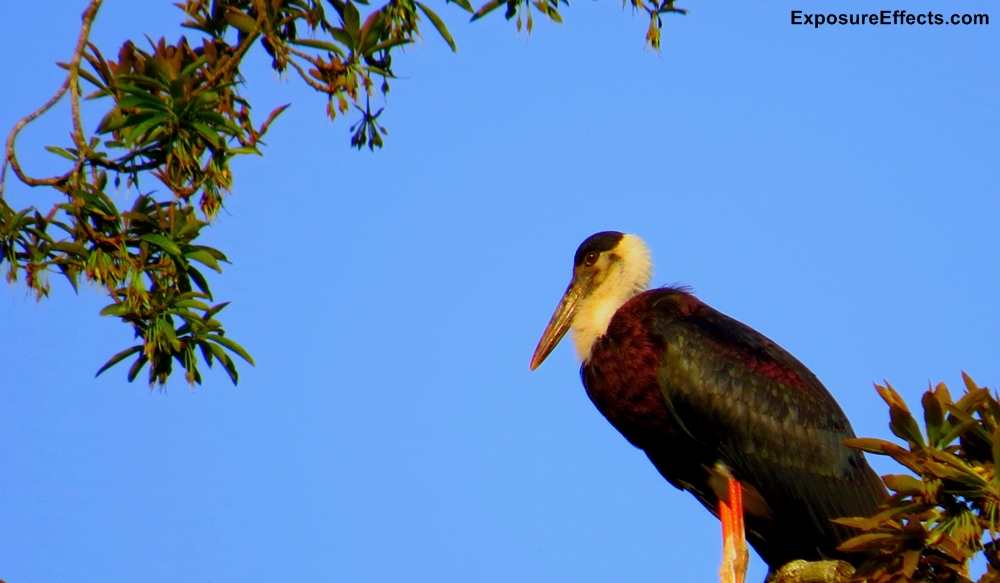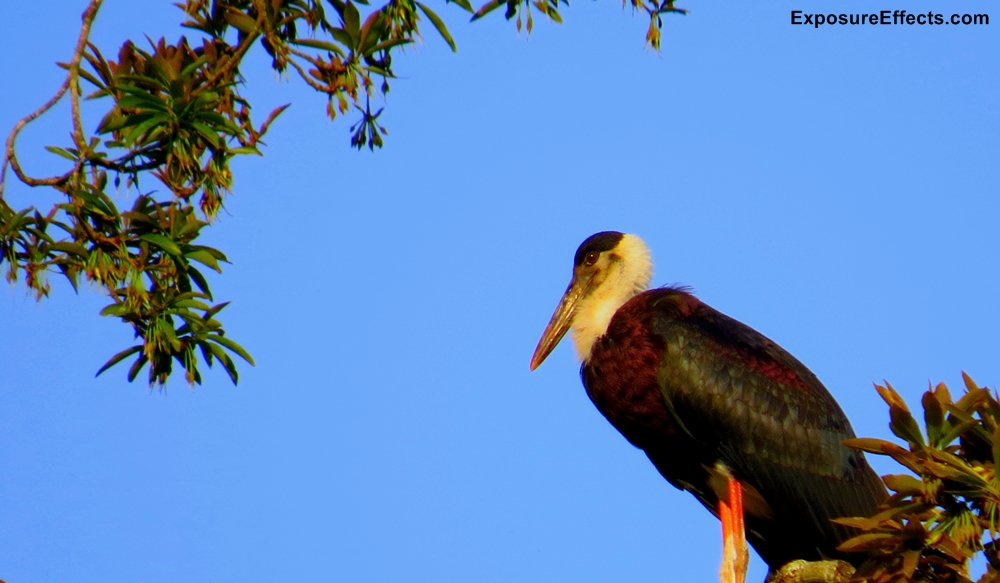 Woolly Necked Stork Birds in Dandeli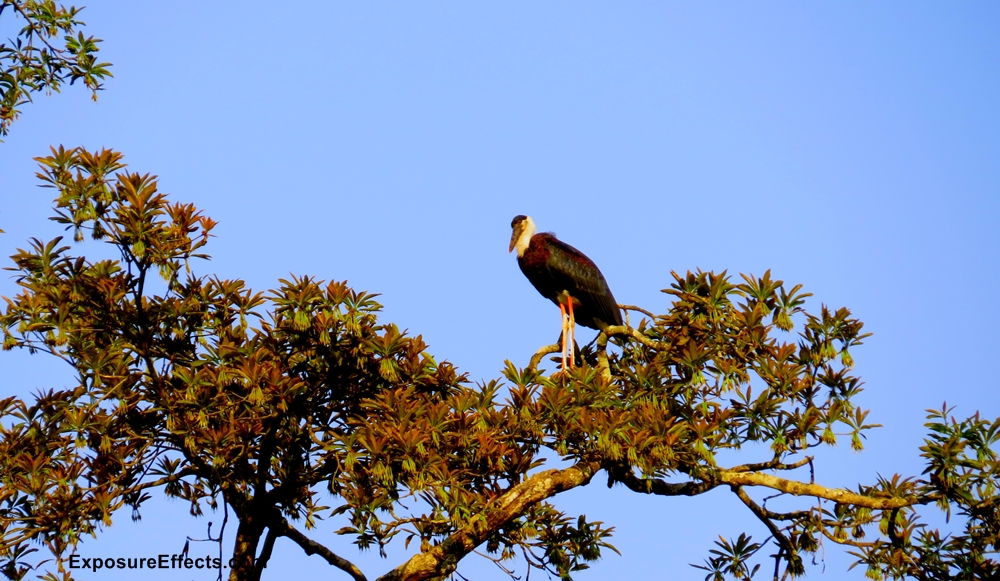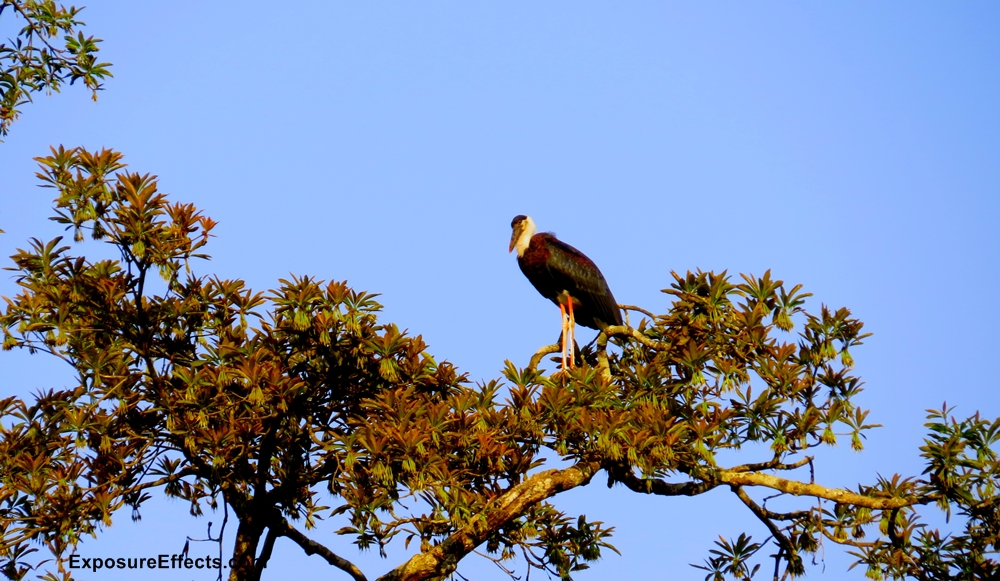 Dandeli Birds Woolly Necked Stork
We weren't able to get the best pictures of all the birds we saw and what we've showcased here are really just a fraction. But rest assured that if you like watching birds as a serious hobby or just for fun, then you'll be completely floored by what Dandeli has to offer.