Hello everyone, It's Sarita & Kamal. Welcome to Bali Travel series on our blog and youtube channel World Ghoomo. As you guys are aware, we just returned from an amazing 11 days trip to Bali in 2018. Out of so many adventures in Bali, there was one we enjoyed the most – chasing waterfalls. 
Bali, in Indonesia is home to a number of waterfalls. has so many waterfalls that you will be confused to choose which ones to visit. Introducing you to one of the most stunning waterfalls in Bali that will surely take your heart away! – The Banyumala Waterfall. 
WATCH THE VIDEO 
Banyumala Waterfall Location 
Village – Wanagiri Sukasada in Buleleng regency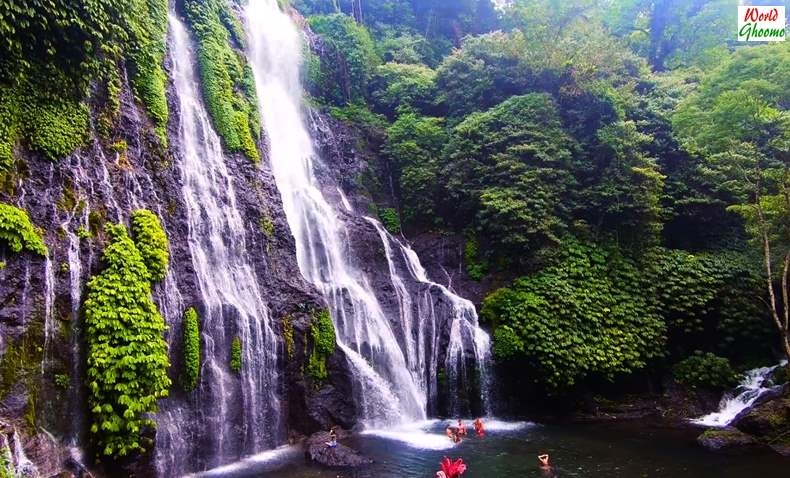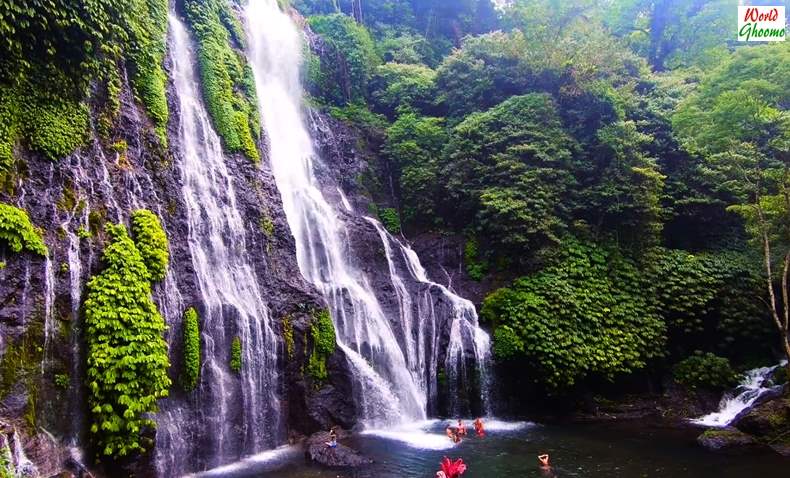 Banyumala Waterfall
Time Required 
How to Reach Banyumala Waterfall   
Distance from Ubud – 57 Kms
Mode of commute – Rent a taxi or self-drive a scooter / bike
Who should Visit Banyumala Waterfall    
If you love waterfalls and don't mind driving on a bumpy road followed by trekking down on uneven rocky and muddy paths, Well, Banyumala is waiting for you 🙂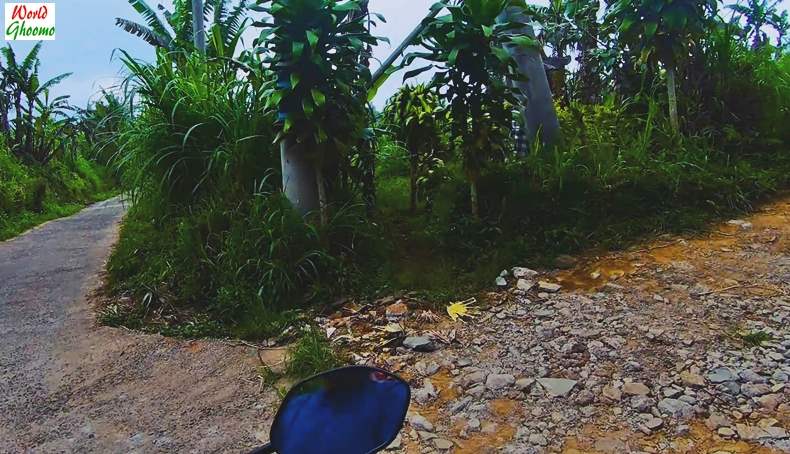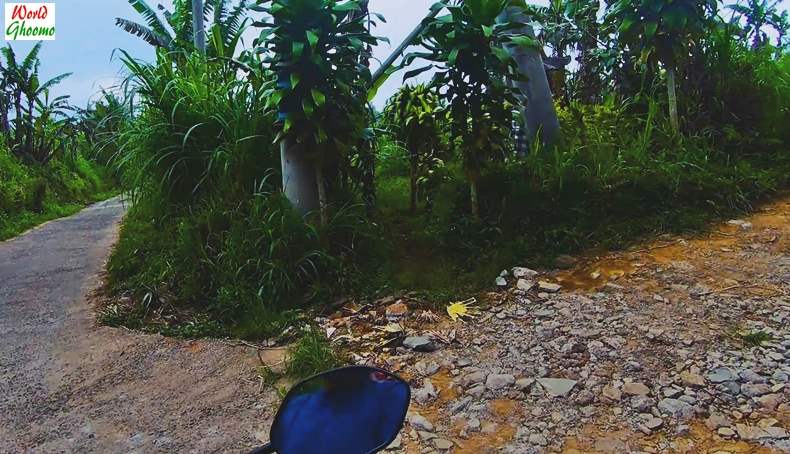 Reaching Banyumala Waterfall
Road Conditions 
On the main road watch out for the large signboard that directs you 

to the road to Banyumala waterfall parking area.
A 3 kms drive on this extremely 
bumpy
 road will take you to the car parking area. A word of caution – if you are an
inexperienced
 driver, it's 

recommended

 to avoid self driving on this road.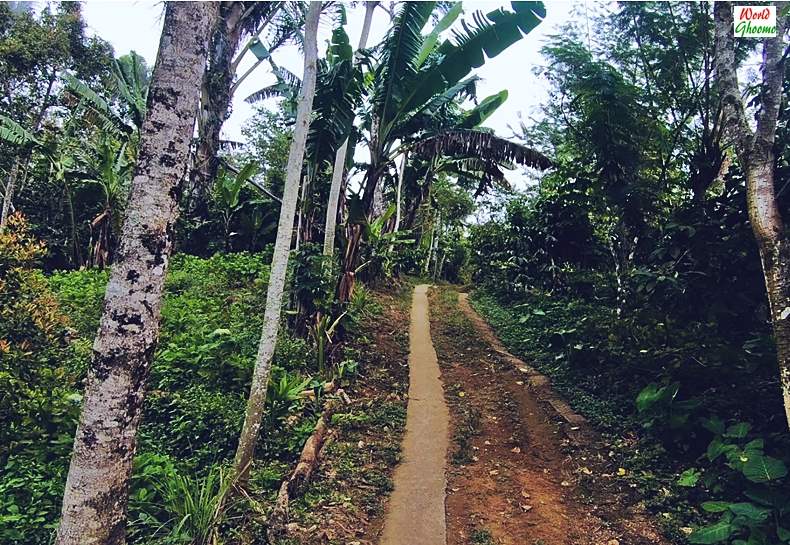 Road towards Banyumala Waterfall
Car Parking Area
The car park is spacious. From here, one needs to walk down for around 400 meters to reach the ticket counter. The uneven rocky path is surrounded by rich greenery. The cool breeze and the chirping of birds will sooth your mind.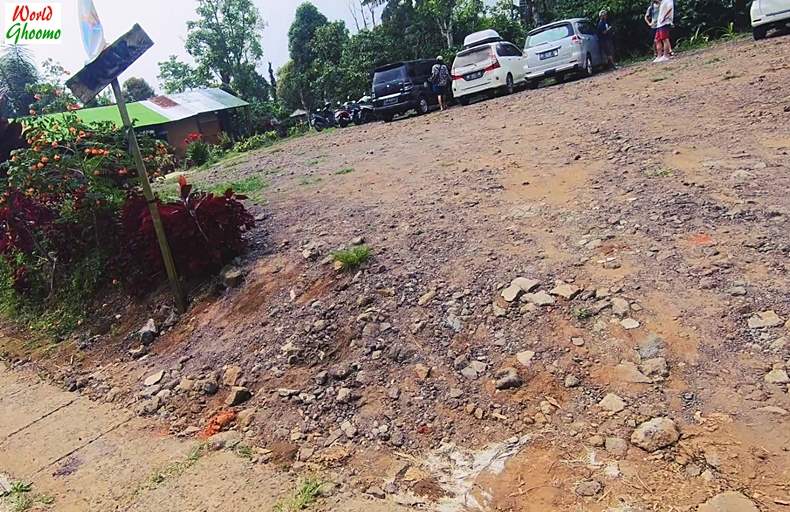 Banyumala Waterfall Car Park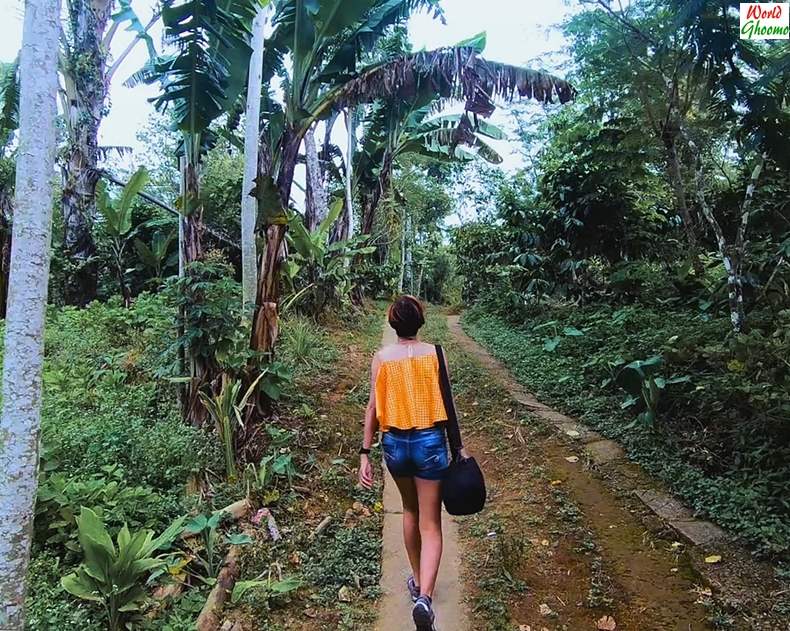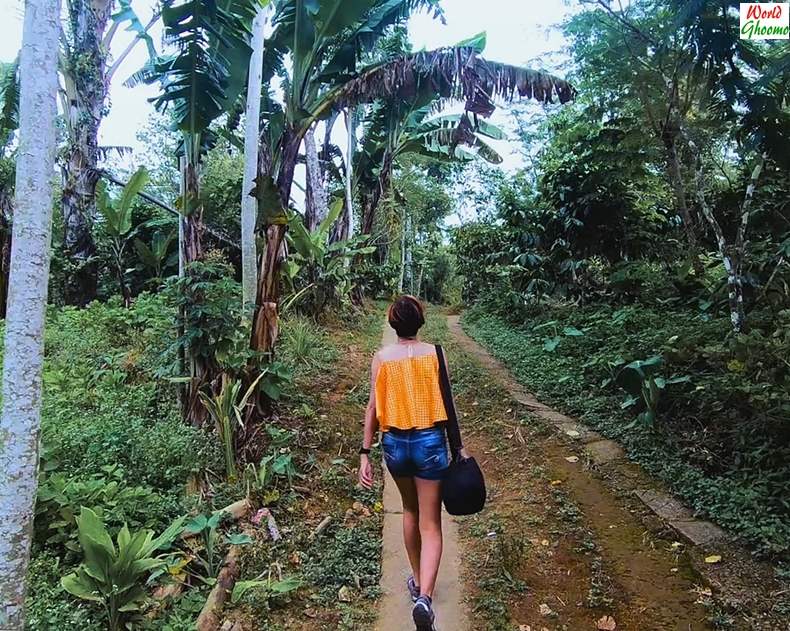 Walk Towards Banyumala Waterfall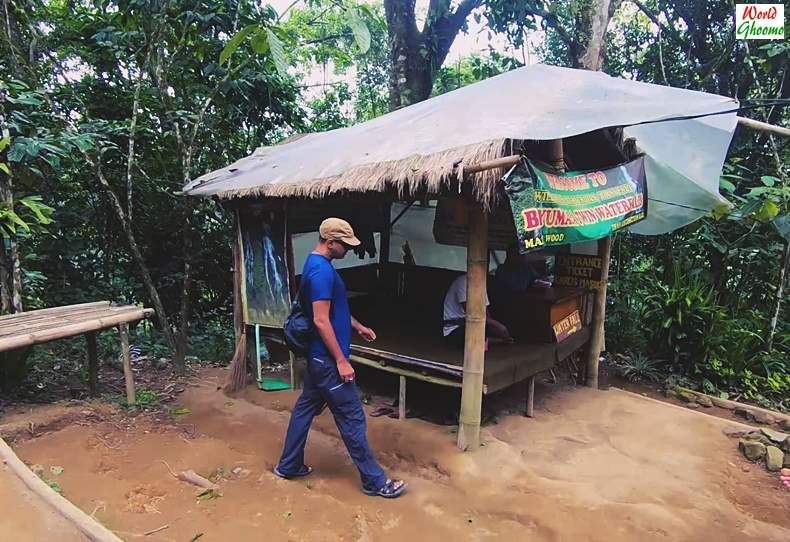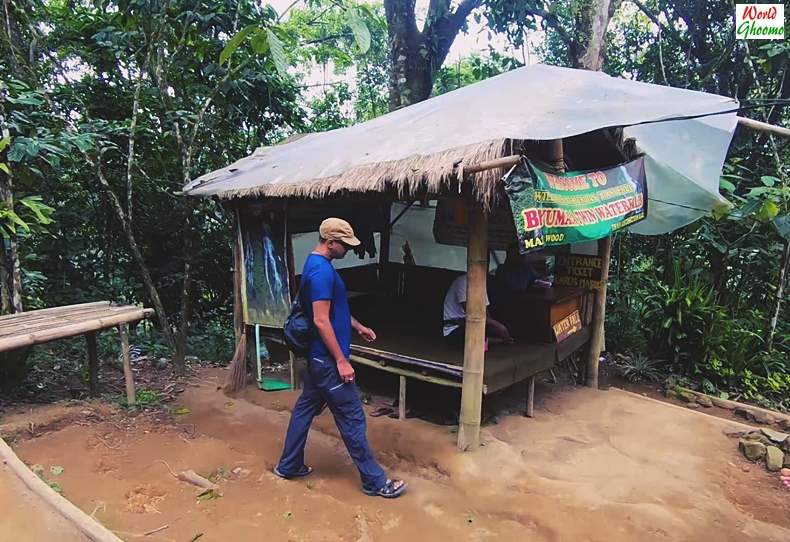 Banyumala Waterfall Entrance Ticket Counter
Entrance Ticke
t is 15,000Rp (or a little over $1USD). From here, one has to further descend on foot for about 20 minutes to reach the foot of the waterfall.
Walk towards Banyumala Waterfall
Surrounded by lush greenery, the pathway leading to the foot of the waterfall is rocky, uneven jungle trail with lots of steep steps, puddles, running streams and little trickle waterfalls on the way. Waking on this path might be challenging for some. However, it's fun and adventurous. Just make sure not to rush. Watch your steps and be careful since the steps can be slippery at some places – especially during rains.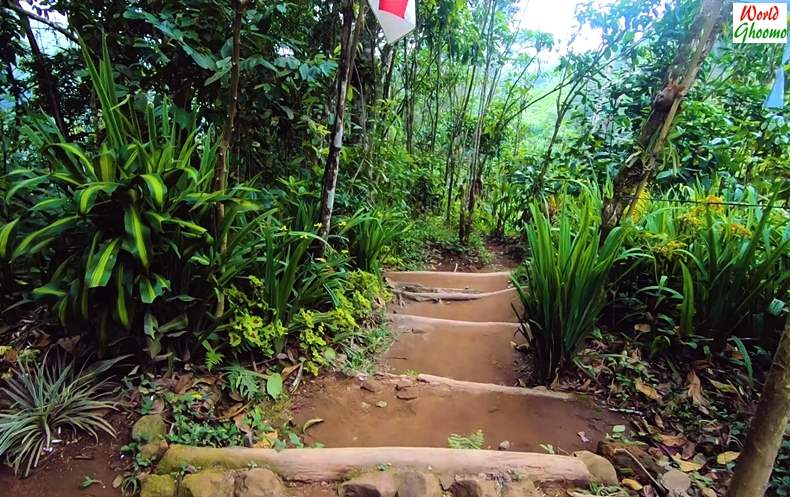 Pathway Towards Banyumala Waterfall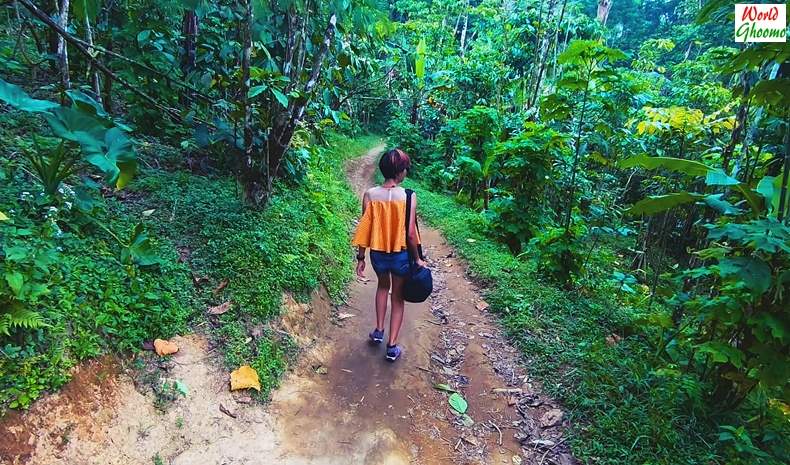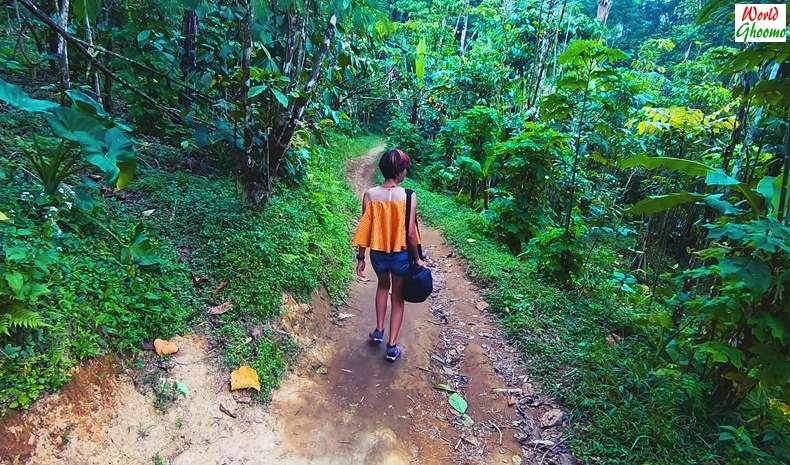 Hike Towards Banyumala Waterfall
The moment you reach the base of the waterfall, the very sight of the gorgeous cascade will take away your heart. 
The Banyumala Waterfall
Banyumala is also known as the Twin Waterfall because of the two parallel waterfalls. However, there is water literally falling from everywhere.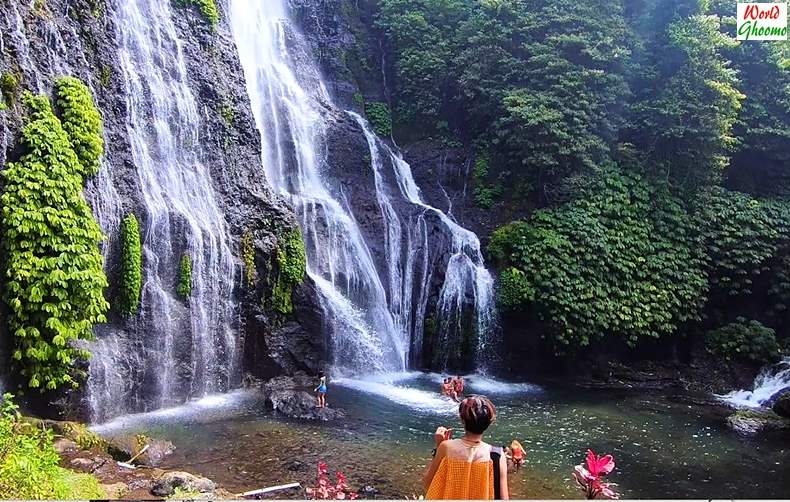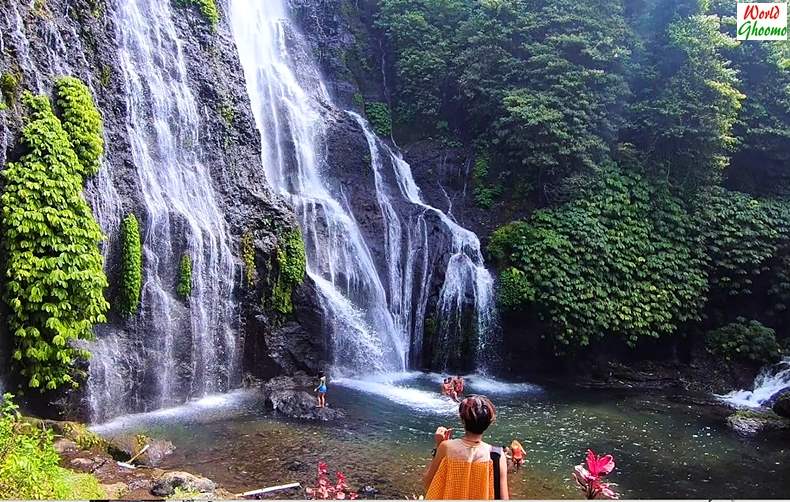 Banyumala Waterfall First Look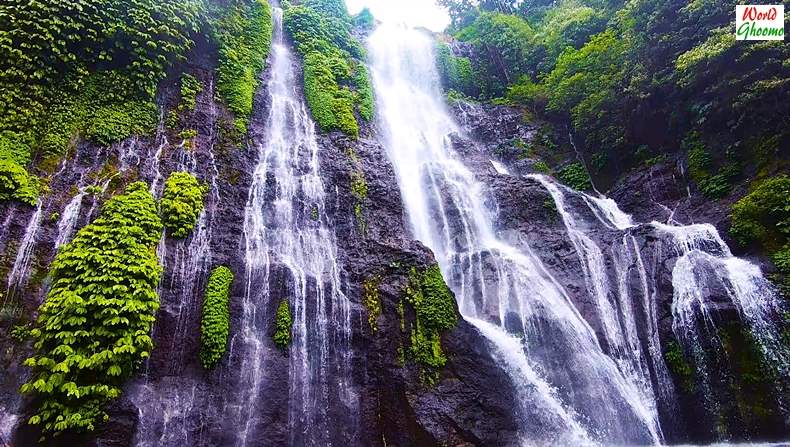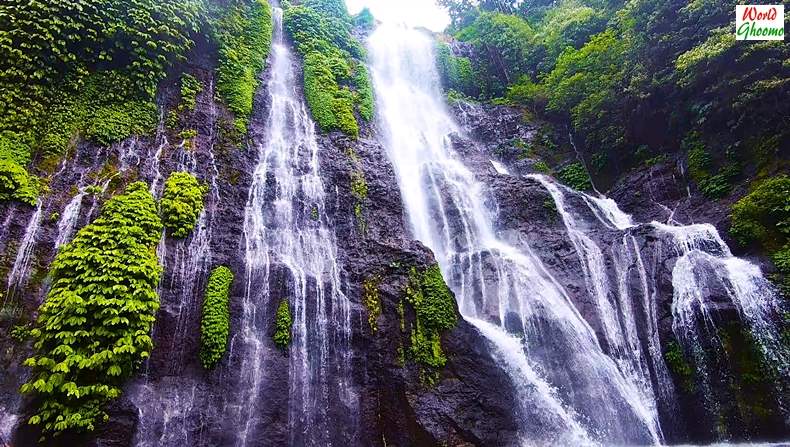 Banyumala Waterfall Bali
Flanked by greenery, the sight of the uninterrupted cascade resembling sheer curtains covering the boulders underneath will leave you mesmerized.
The natural pool where the twin waterfalls meet will lure you to take a dip. The round pool is measured to have a depth of up to 2 meters. The water is clean and clear and is safe for swimming. Even if you don't wish to swim, you can still enjoy the sights of the waterfall by sitting on one of the boulders.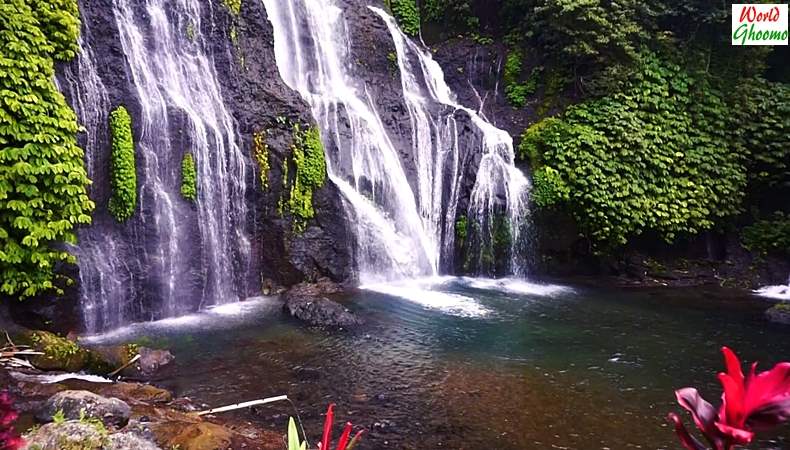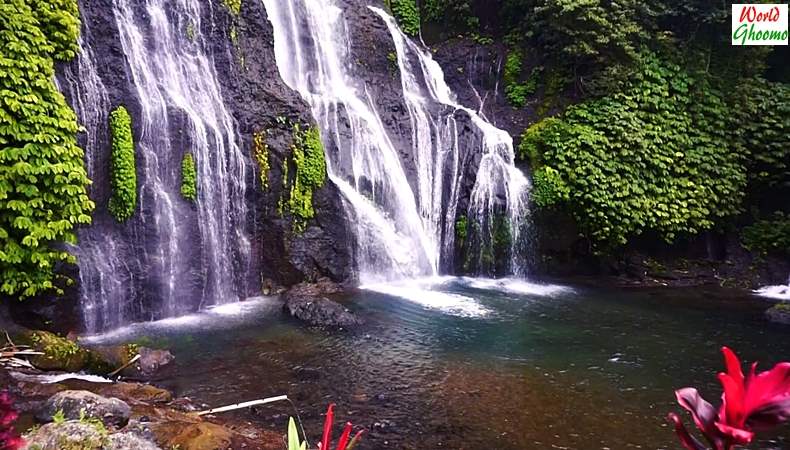 Bali Waterfall Banyumala Waterfall
One can easily spend hours taking in the beauty of the waterfall and its surroundings. It's a very peaceful, calm and serene location.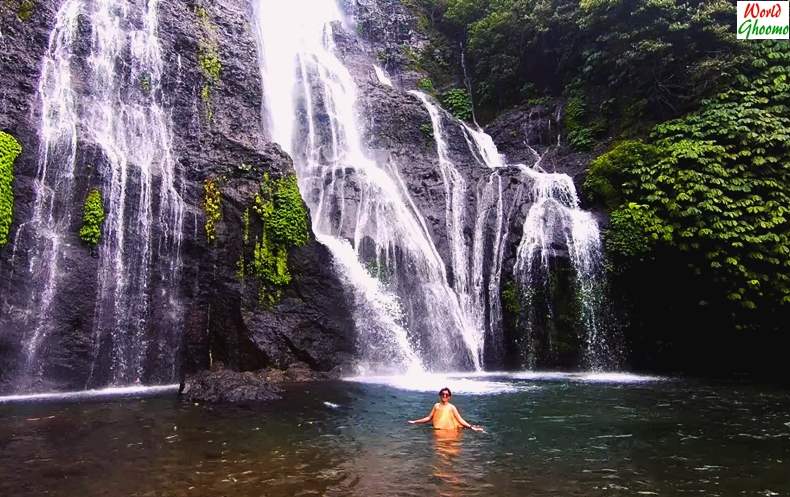 Bali Waterfall Banyumala Waterfall swimming
Things to Keep in Mind  
1) There are no lockers or changing rooms at the foot of the falls. If you plan to swim, it's recommended to put on your bathing suits before reaching.
2) If you are not an experienced driver, then we don't recommend you self- driving a car or scooter on the road down to the car parking area, since its really challenging.  However, if you wish to drive make sure to put on your helmets and drive very slow and carefully.
3) The road conditions are said to improve in the coming years. Until then, be careful. 
4)  The hike down to the falls isn't easy, so wear comfortable footwear that 
5) You can visit Banyumala Waterfalls, Baratan Temple & Jatiluwih rice terraces on the same day. Stay tuned for Bali travel guide where we will help you plan out your ideal Bali travel itinerary. 
Last but not the least, enjoy the waterfall and the rich greenery that surrounds it. A must visit place for nature and adventure lovers. 
Hope you enjoyed  this post/video. Stay tuned for more amazing videos on Bali coming up soon. Subscribe our channel "World Ghoomo" and we will catch you soon in our next post/video. Until then, take care bye.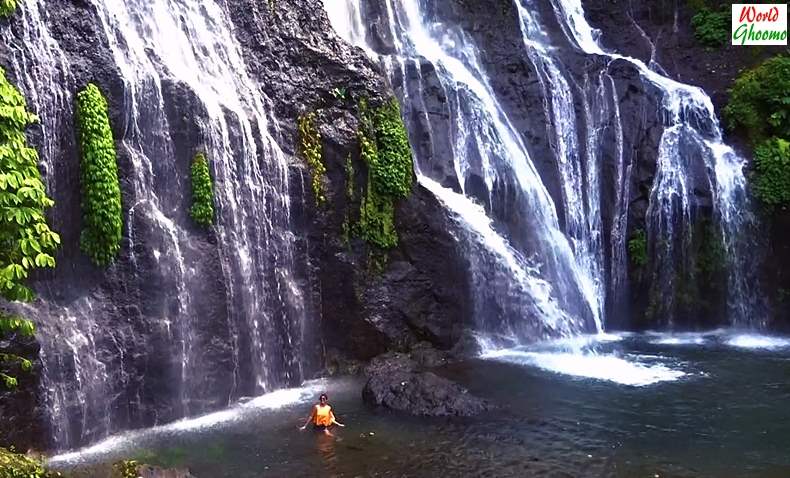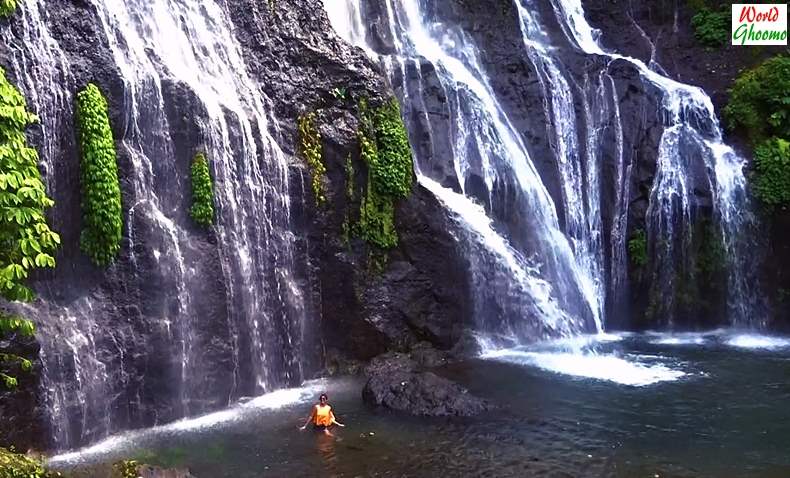 Bali Waterfalls Banyumala Waterfall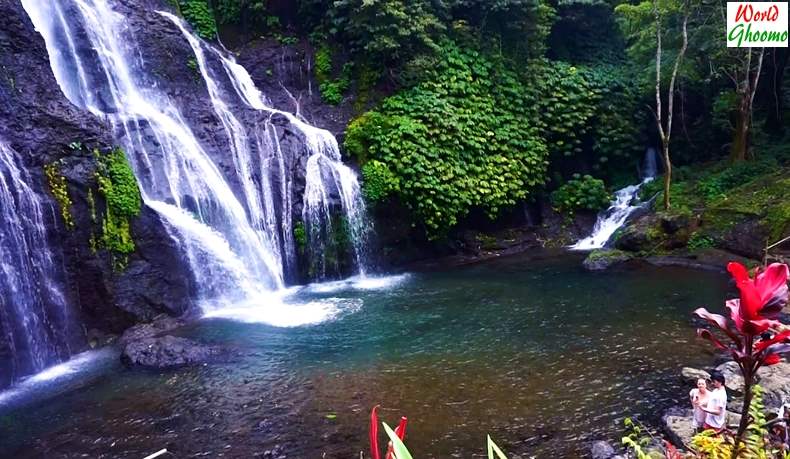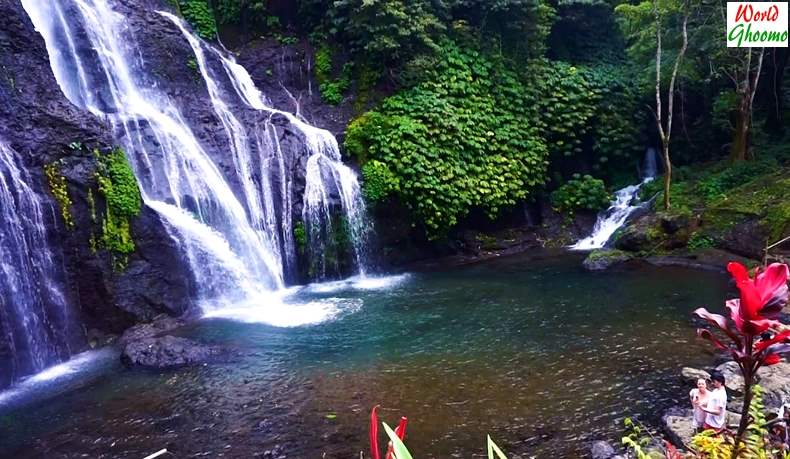 Bali Waterfalls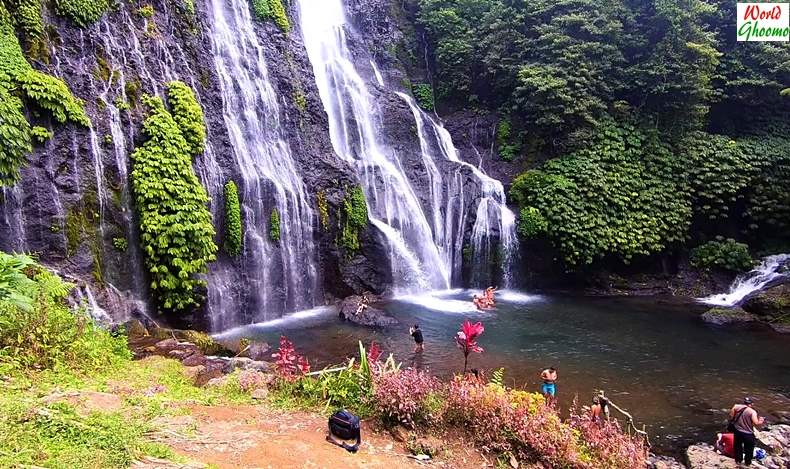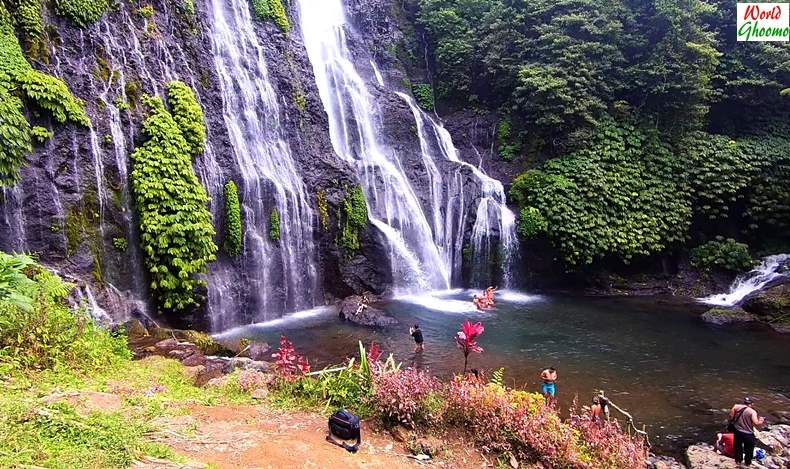 Bali Waterfalls Banyumala Twin Waterfall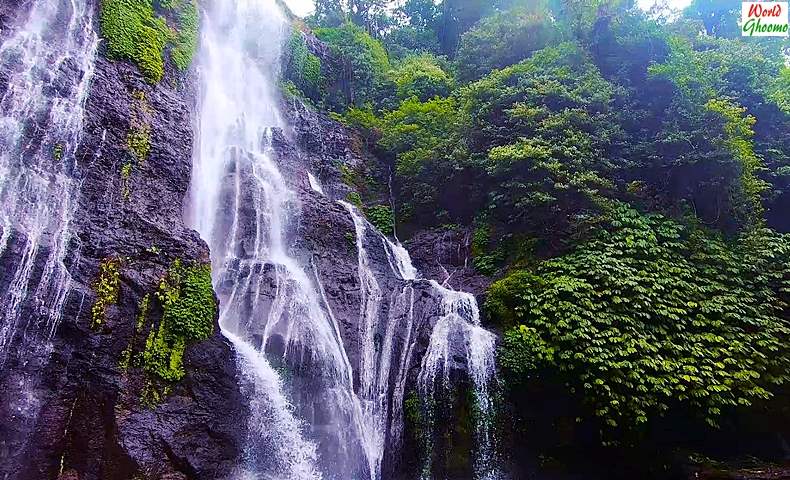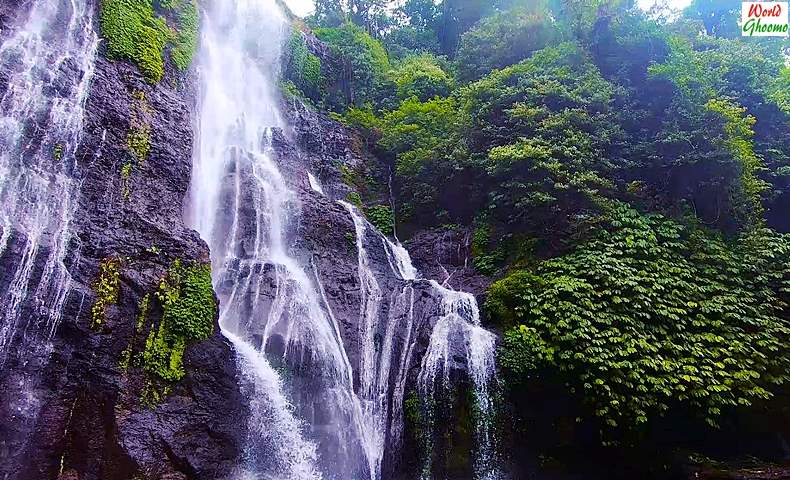 Bali Waterfalls Twin Waterfall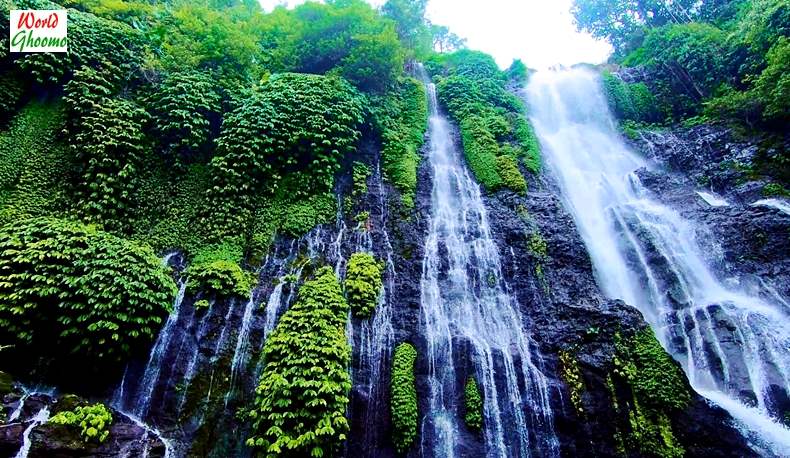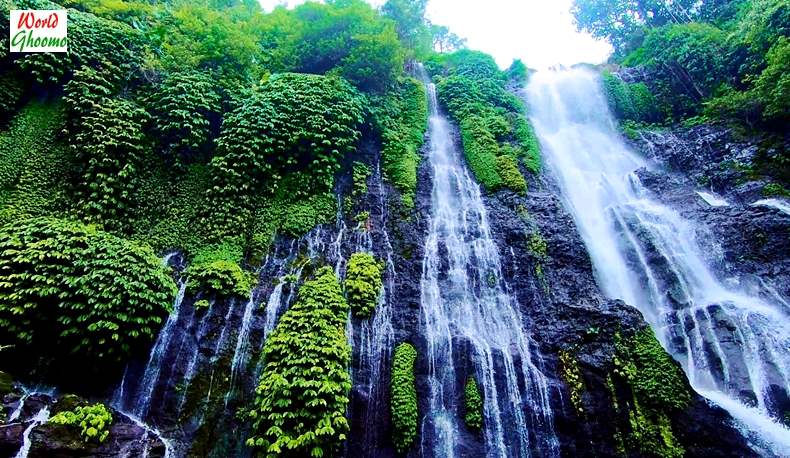 Banyumala Twin Waterfall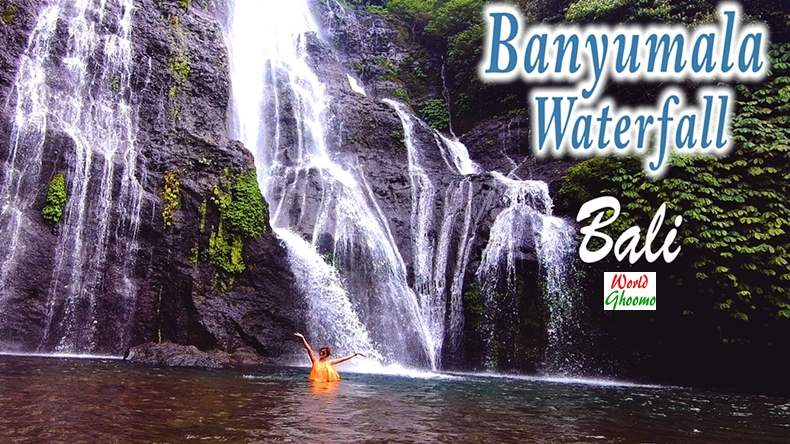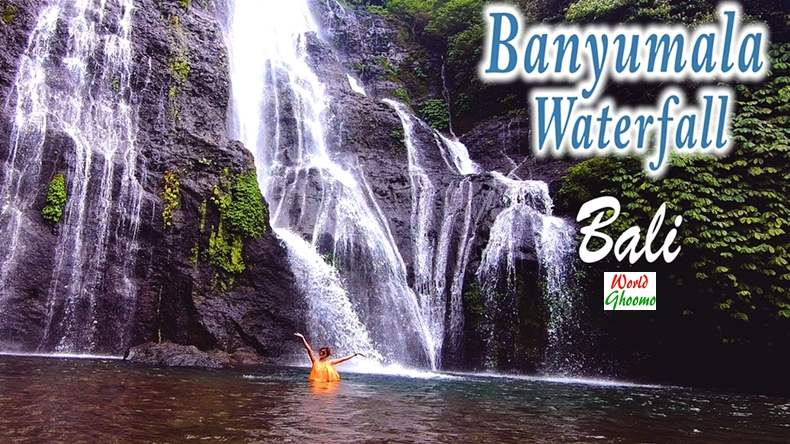 Banyumala Twin Waterfall Bali