The Hornbill River Resort in Dandeli is a breathtakingly beautiful place where Kamal and I decided to head for our monsoon and winter retreats. The resort can be reached by train, road or by air. We took our car and that meant a 460 km drive from Bangalore via NH4. FYI, thanks to GPS technology, it is pretty easy to locate the place.
WATCH the VIDEO
Monsoon Getaway
The sweet chirping of birds, fresh cool air and the sound of gushing river welcomed us to Dandeli. Such a delight!
For accommodation, there are 4 options – cottages besides river, tree houses, rock houses and tent houses. By the way, if you visit the resort, we advise skipping the tent houses.
Accomodation
We decided on a rock house, which turned out to be very impressive. It had lovely stone walls and flooring that gave us the feeling of being in a cave, a plush cave at that! A cosy, comfortable bed, what more could we ask for?
The house also had a huge balcony overlooking the lush greenery of the resort.
Food and dining
The common dining area was gazebo styled, spacious and with delicious food choices. One can also opt to dine out in the open, under the sky.
Resort experience
It rained almost throughout the day, which we enjoyed leisurely from the comforts of our balcony. One can fathom the tranquillity of the mighty Kali River from one of the benches provided along its banks. Adventure seekers can look forward to white water rafting, kayaking, canoeing, safari, natural Jacuzzi, overnight camping and bird watching. Monsoon is the best time for water sports! On the flip side, leeches can be a problem and this season is not ideal for bird watching.
An adventure trekking to the dense forest of Dandeli and a calm boat ride down the river Kali made our trip all the more memorable.
PICTURES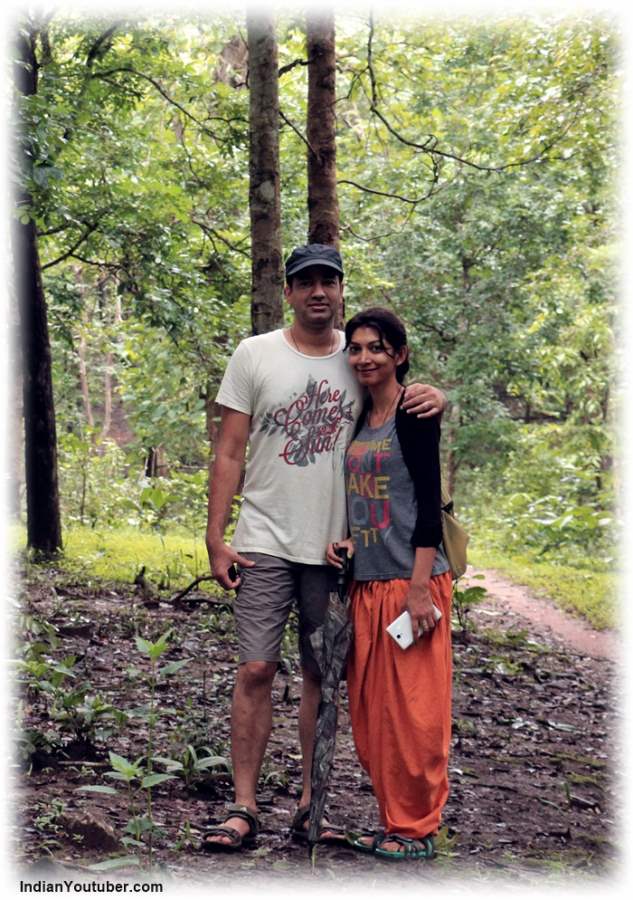 Indian Travel Youtubers
Winter getaway
For our 6 days winter visit, we decided to book one of the cottages overlooking the Kali River. Many ornithologists and bird watchers visit Dandeli in winter for bird watching. Watching the Malabar Pied Hornbills gather for a dust bath was a delight! The Ganeshgudi forest being home to over 300 species of birds, we spotted kingfishers, black drongo, whistling Malabar thrush, Asian paradise flycatcher, etc.
Just when we thought it couldn't get any better, we were taken for adventure trekking. From the peaks of the nearby hills, we enjoyed a panoramic view of the serene backwaters of the Supa reservoir and the lush wildlife greenery spread for miles at a stretch.
Review
It was an amazing wildlife experience and people who enjoy water sports should definitely check this place out. The resort has rightfully left the natural habitat undisturbed, their wildlife themed accommodations were good, staffs were polite and attentive, food was also good, all in all, a perfect getaway with your romantic partner, family or friends.
(FYI: Avoid busy public holidays and weekends as large number of local people gather here and spoil the atmosphere . Also, avoid the tents. They are in very bad shape.)