Welcome to Wayanad, one of the most scenic hill stations of Kerala in South India. Known for its scenic landscapes, greenery, amazing waterfalls and wildlife, Wayanad makes for a perfect getaway destination for nature lovers. A trip to Kerala is incomplete without visiting this charming little hill station.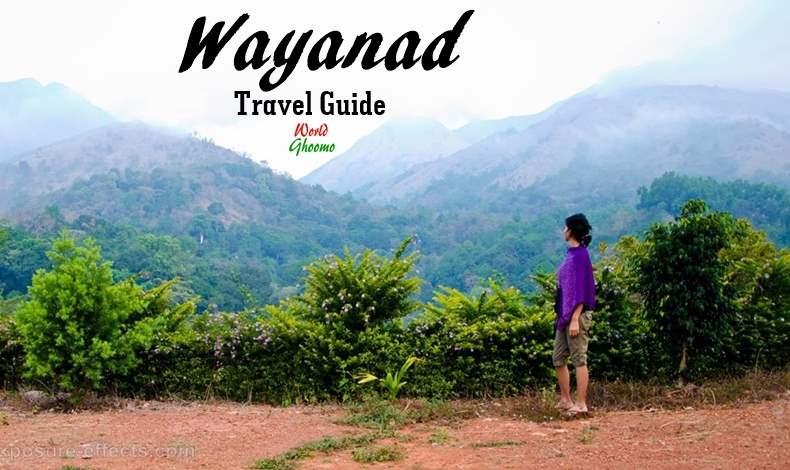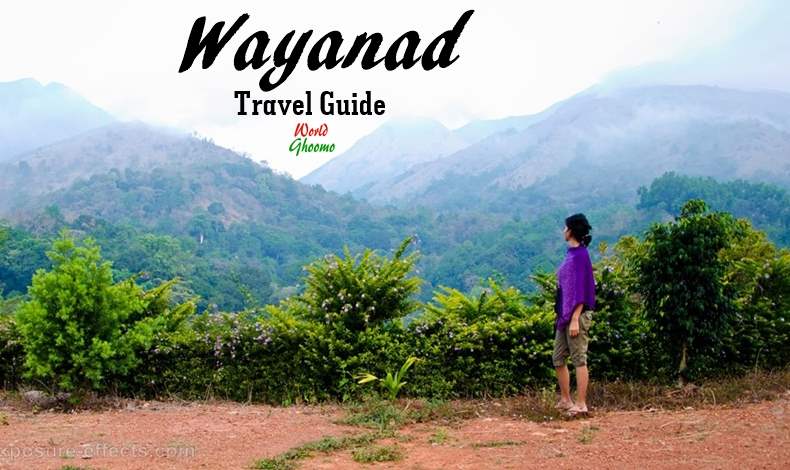 Hello everyone, It's Sarita & Kamal. Welcome to Kerala Travel Series. In this Wayanad Travel Guide post/video we are gonna suggest you the best way to plan your trip to Wayanad and explore it within 2 days.
What's Covered in this Wayanad Travel Guide
2. How to Explore Wayanad
3. Best Season to Visit Wayanad
Via Air

Via Rail

Via Road

Self-driven vehicle
5. Choosing an Accommodation
8. Wayanad 2 Days Travel Itinerary
Arrival & Check-in

Plantation estate stay experience

Plantation Walk

Sunset trek to Valiyapara in Vythiri
Visit Banasura Sagar Dam

Trek to Meenmutti Waterfall

Plantation walk in Achoor Tea Estate & visit the Tea Museum

Lakkidi View Point
Wayanad – Day 3 (suggestive)
Pookode Lake, Edakkal Caves, Chembra Peak & Soochipara waterfall
9. How expensive is Wayanad ?
11. Other nearby attractions that can be covered
WATCH THE VIDEO
1. Wayanad Location
Set high on the Western Ghats, Wayanad is a district in Kerala state with headquarters at the town of Kalpetta. Wayanad is a combination of 2 words 'Vayal Nadu' which means the "Land of Paddy Fields".
2. How to Explore Wayanad
Wayanad is all about tea, coffee and spice plantations and is also popular for some of the most stunning waterfalls, lakes and wildlife which means there is a lot to see and explore here.
Proper Planning
One may end up spending most of the the time driving on the roads and miss out the beautiful attractions if proper planning is not done. It's always good to do some prior research before heading out to Wayanad. Planning includes Best Season, Mode of Commute, Picking the right accommodation amongst various option, Bookings, Sorting out the attractions you wish to cover, packing appropriately and then head off.
3. Best Season to Visit Wayanad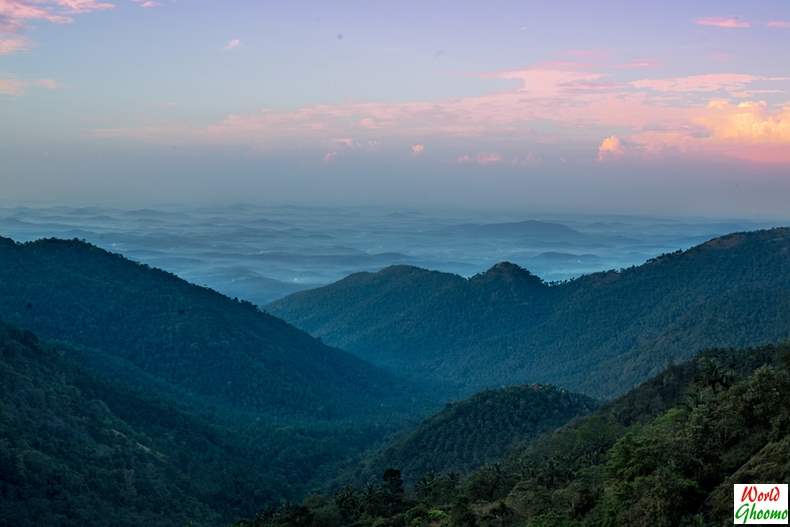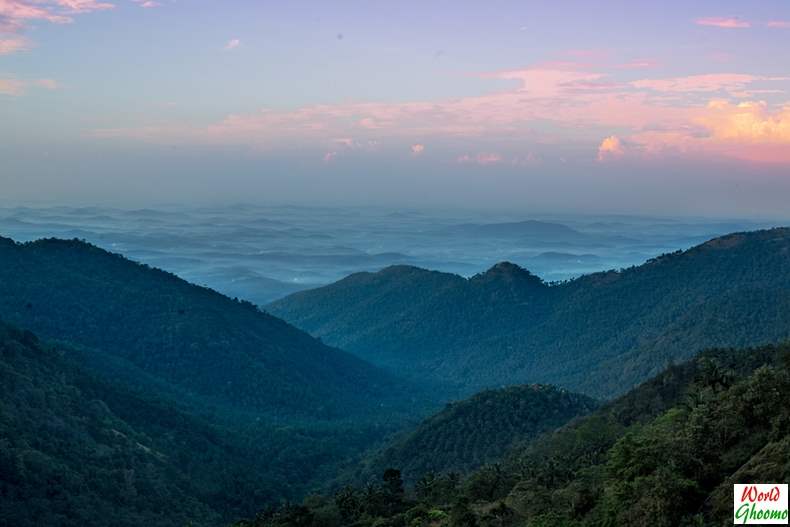 Wayanad Kerala Travel guide
The best season to visit Wayand is from Oct-May. The weather is extremely pleasant making it the best time for sightseeing, trekking and wildlife tours.
During the rainy season which is from June-Sept, the landscape turns magical with lush greenery all around. Best time for nature lovers who enjoy greenery and rains.
4. How to Reach Wayanad
Wayanad can be reached via air, rail and road.
Wayanad Via Air
Nearest airport is Calicut International Airport ( 61 kms from Wayanad). From the airport, one needs to hire a cab to reach Wayanad via road.
Other Popular Routes
From Kochi To Wayanad – 260 Kms
From Bangalore to Wayanad – 282 kms
Wayanad Via Rail –
Kozhikode railway station (110 kilometers) is the nearest railway station to Wayanad
Wayanad Via Road – Bus
One can easily get regular buses to Wayanad from other major cities of the country.
Wayanad via Self-driven Vehicle
A self driven vehicle or hiring a cab is the most convenient option to reach Wayanad from Bangalore and Kochi. You can make as many number of stops to enjoy the scenic route.
5. Choosing an Accommodation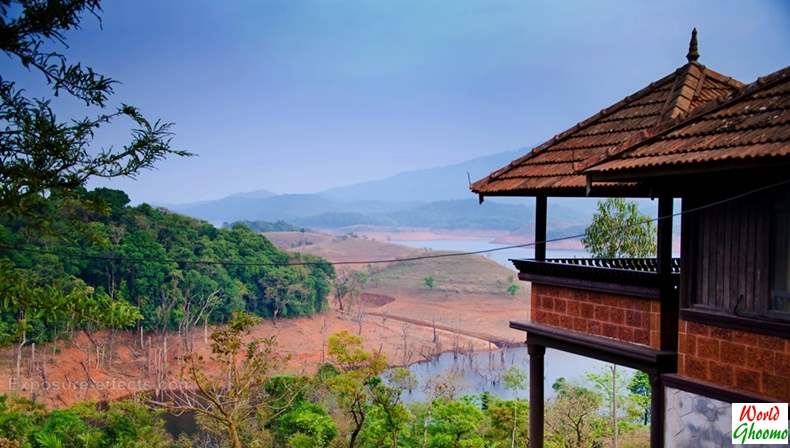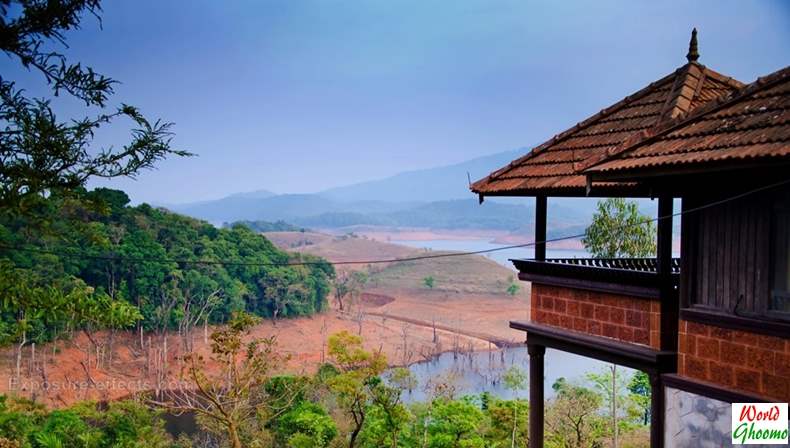 Wayanad Hotels resorts
Remember, most of the attractions in Wayanad are scattered and the distances are huge. It's very important to figure out what all you wish to see and explore in Wayanad and then pick an accommodation keeping in mind the distances between them and the number of days you wish to spend in Wayanad.
There are broadly 2 regions in Wayanad where tourist prefer to book an accommodation – Kalpetta & Vythiri
Accommodations in Kalpetta
Kalpetta is the headquarters of Wayanad district. It is a bustling town surrounded by dense coffee and tea plantations and mountains.
Due to its central location within the district and its proximity to most visited tourist sites, Kalpetta is also the center of tourism activities in Wayanad . One can find a good number of hotels & resorts within and surrounding Kalpetta town.
Accommodations in Vythiri
Vythiri town is 700 meters above the sea level and the weather is remarkably cooler than other parts of Wayanad.
The all season attractive weather and abundant greenery makes Vythiri a major tourist destination in Wayanad. You will find a number of beautiful hotels and themed resorts that promise to offer a memorable stay within the tea estates.
6. Bookings
Once you have selected a hotel/resort, you can make bookings via various booking sites or book directly from the hotels website. You must book the rooms at least 15-20 days ahead. Because it is a popular tourist destination in Kerala, the most popular hotels/resorts get fill quite fast.
7. Days Required
You can easily cover most of the tourist attractions in Wayanad within 3 days.
In this video, we are gonna tell you places worth visiting in Wayanad within 2 days. The itinerary is based on our personal travel experience. You can add more days and attractions to this itinerary.
8. Wayanad 2 Days Travel Itinerary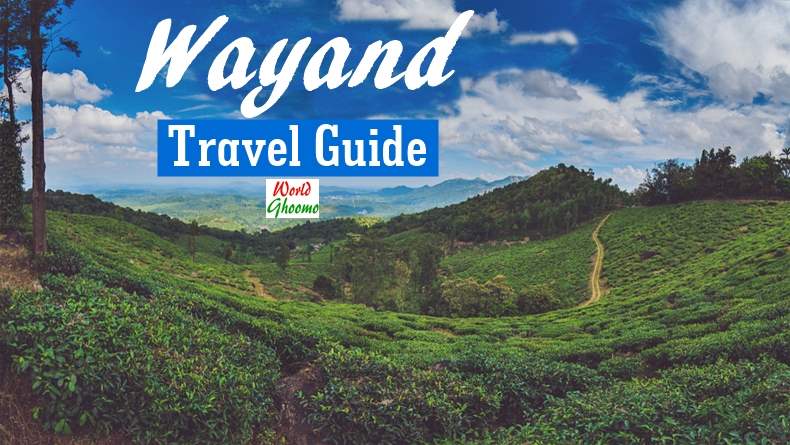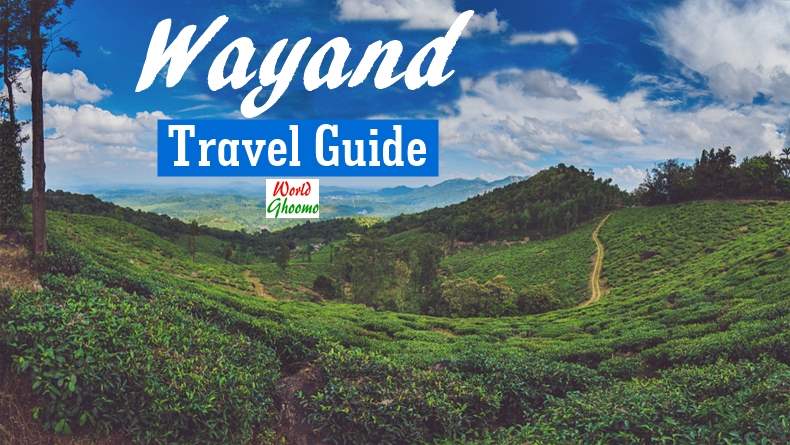 Wayanad Travel Guide Itinerary
Wayanad – Day 1
Day 1 is all about arrival, resort check-in, relaxation, plantation walks and trekking.
Arrival & Resort Check-in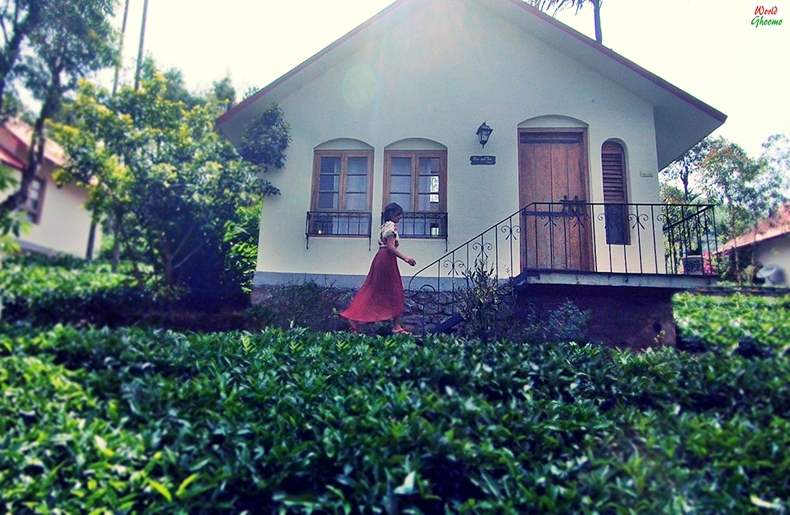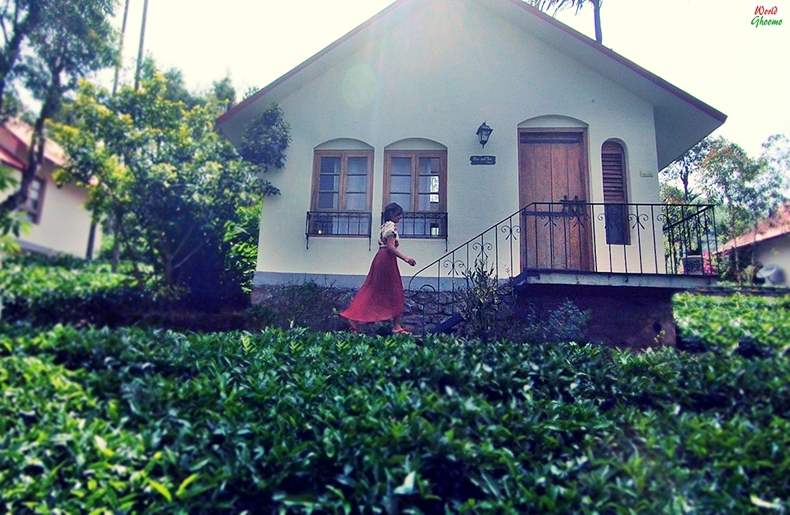 Wayanad Resorts Vythiri
Wayanad from Bangalore is approx 282 kms and takes around 6-7 hours via road. You can start as early as 4:00 am or even 6:00 am as per your convenience.
We reached Wayanad at around 12:00 noon and soon checked-in to our villa.
Plantation Estate Stay Experience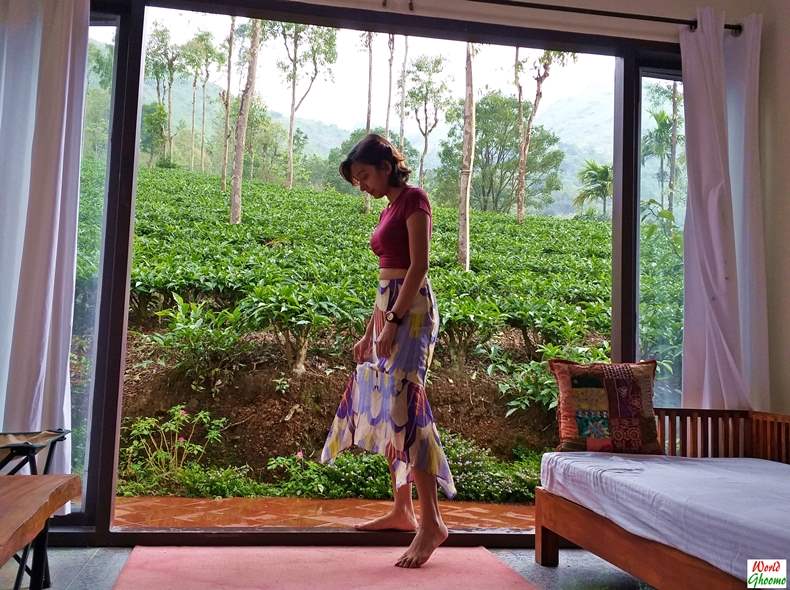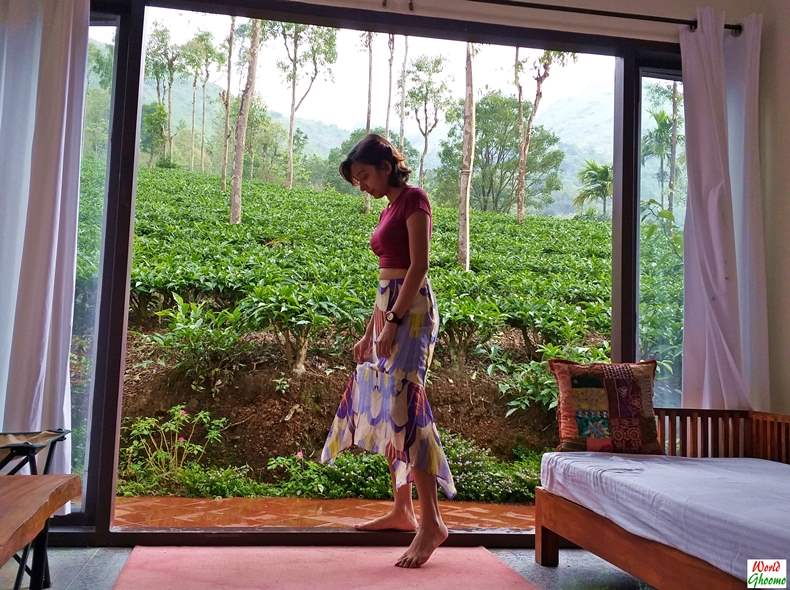 Wayanad Resorts Vythiri Plantation stay
Staying inside a tea estate would be the best way to kick start your Wayanad vacation. It's an experience like no other. Beginning from early morning to late night, the many pleasant sights and experiences such as the sight of the unending green meadows with mountains in the backdrop, fresh aroma of green tea leaves, unexpected mild showers, sounds of cicadas and various bird species and cool breeze make for a unique holiday experience for those looking for an ultimate relaxing getaway.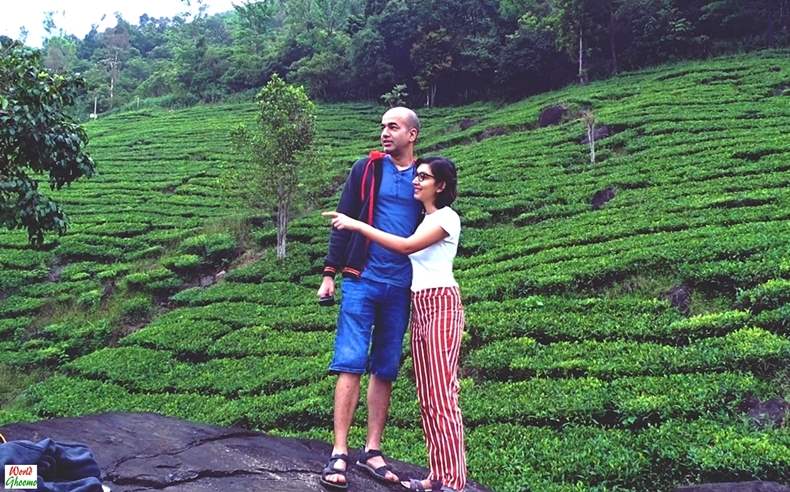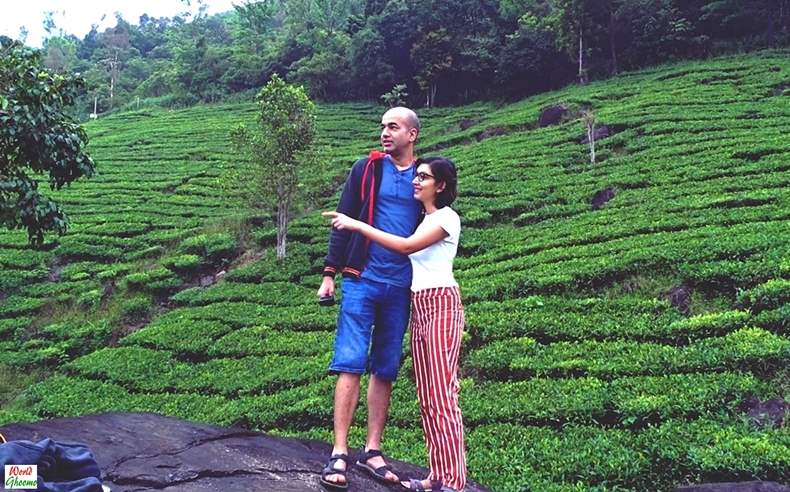 Wayanad Resorts Vythiri Plantation Walk
Besides enjoying the sights & sounds from the comfort of your room, you can also go for a plantation walk within the estates. Indulge into tea plucking experience and enjoy the stunning panoramic views of the never ending plantation.
Sunset trek to Valiyapara in Vythiri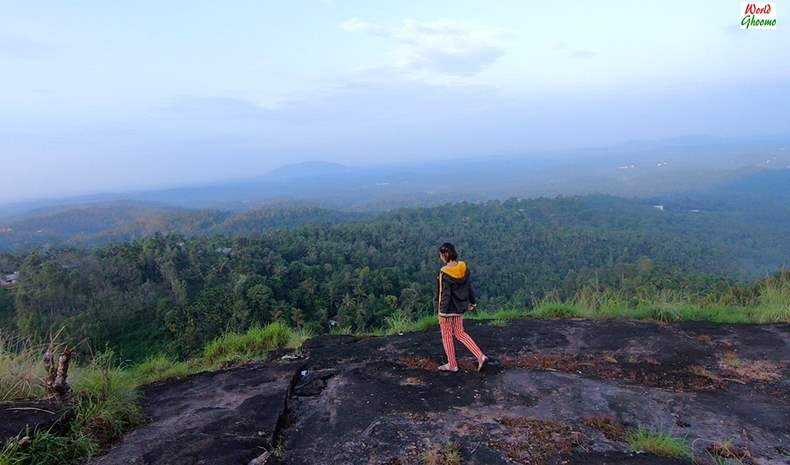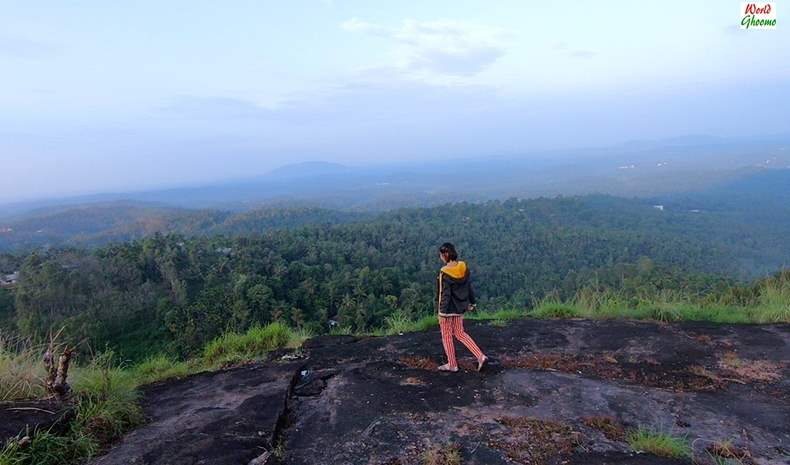 Valiyapara in Vythiri
After the plantation walk, you can go for a mild trek to Valiyapara (Huge Rock) in Vythiri.
This viewpoint is comparatively less familiar which also means no crowd. A wonderful place for those who avoid crowd.
The vantage point offers a spectacular 360 degree view of the town and the vast stretches of mountains covered in mist.
Wayanad – Day 2
Wake up to the sounds of chirping birds, and get greeted by early morning drizzles which is very common in Wayanad especially during the monsoons. Enjoy breakfast and head out to visit the Banasura Sagar Dam.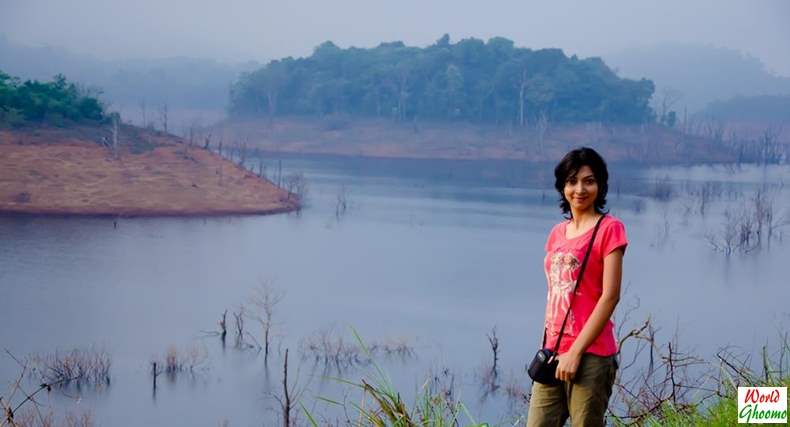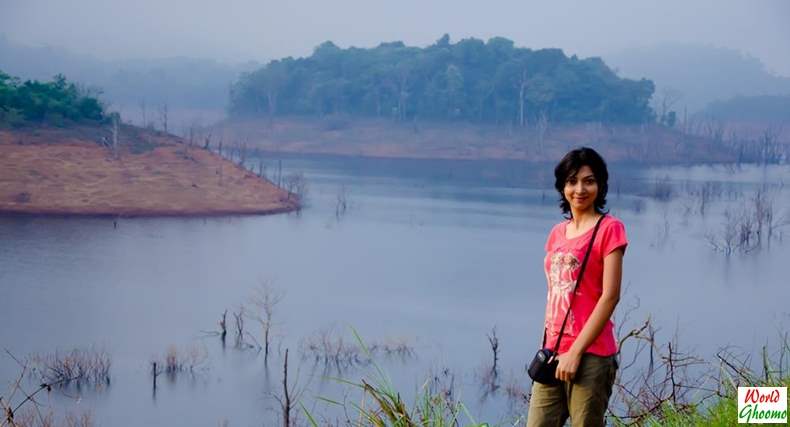 Wayanad Banasura Sagar Dam
Located 21 km from Kalpetta, the Banasura Sagar Dam is a very beautiful reservoir made of Tributary of the Kabini River. It is the largest earth dam in India and second largest in Asia which makes it one of the most visited tourist place in Wayanad.
Ticket Counter & Short Walk
After collecting tickets from the ticket counter, one needs to walk and climb quite a number of steps to reach the dam.
On reaching the top, one could see the water towards the left interspersed with some small islands that add a mystic feel to the place.
Other facilities – Washrooms, small canteen, horse riding, boating, fish spa and swings.
Trek to Meenmutti Waterfall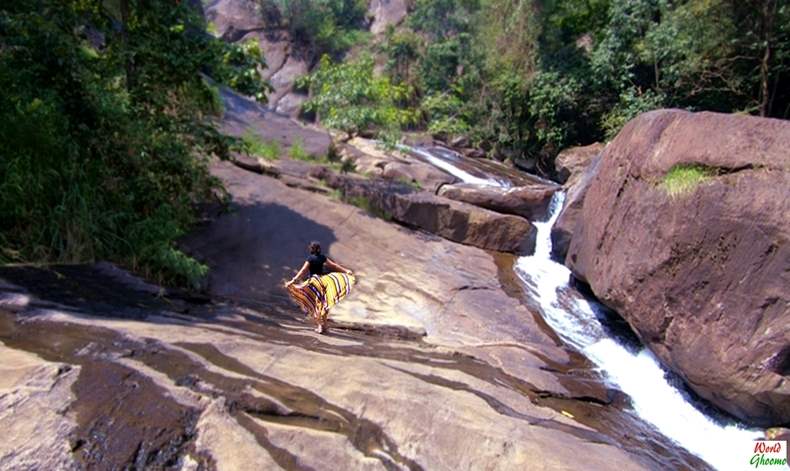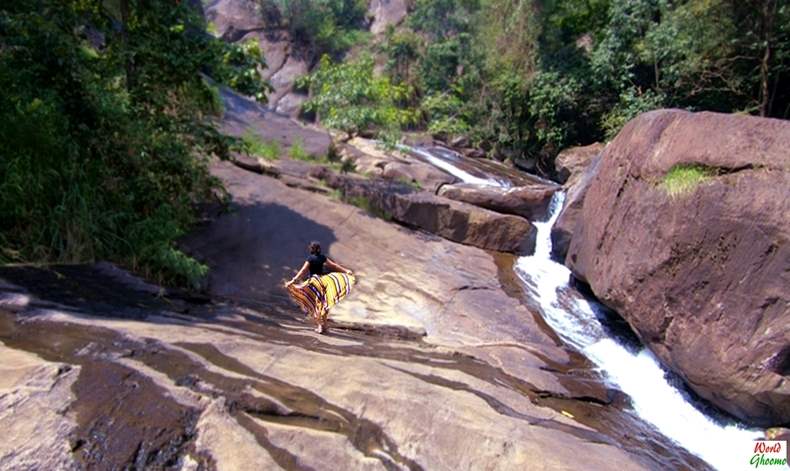 Meenmutti Waterfall Wayanad
Located just about 29 kilometers from Kalpetta, is Kerala's second largest waterfall – The Meenmutti Waterfalls.
Meenmutty is derived from malayalam words Meen (fish) and Mutty (blocked). It's where fish gets blocked.
From the ticket counter, one needs to trek for about 2 kilometers on rough terrain inside the jungle.
With a height of 300 metres, the water drops from nearly 1000 ft over three stages, presenting a three-tiered effect.
Each of its three tiers requires a separate hike that can be combined with some rock climbing. There are ropes to support you. The waterfall is worth the hike.
Swimming
The water pours into small round pools and is quite clear. One may swim but before you place your foot into the water , it's advised to carefully examine the floor underneath the stream. The moss built up makes the floor pretty slippery.
Plantation Walk in Achoor Tea Estate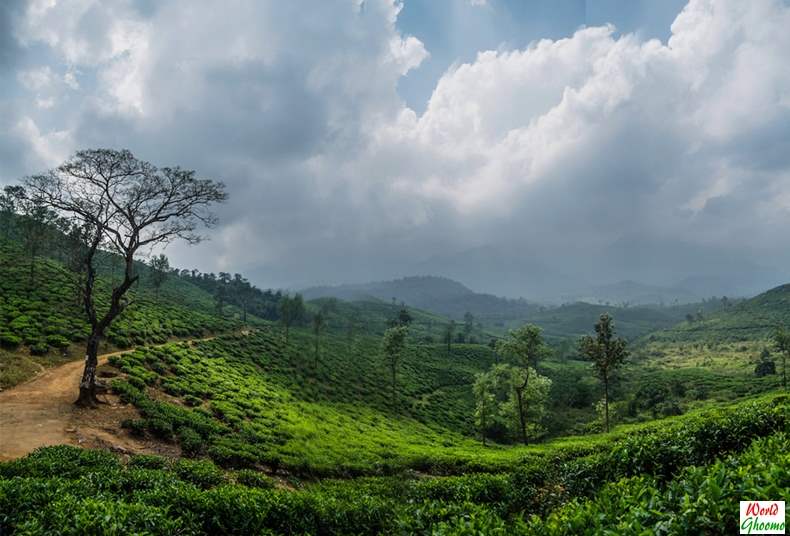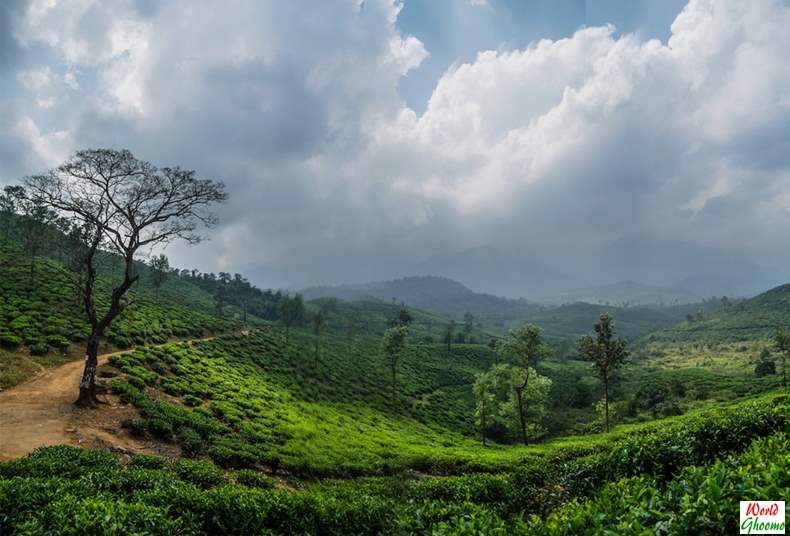 Wayanad Plantation Achoor Tea Estate
Operated by Harrisons Malayalam Ltd, Achoor Tea Estate spreads across acres of thriving tea gardens making it one of the most beautiful places in Wayanad.
The sight of the unending green meadows with air intoxicated with the aroma of fresh green leaves, makes for a pleasant walk in the tea gardens.
After the walk one can also visit the Wayanad Tea Museum within the estate.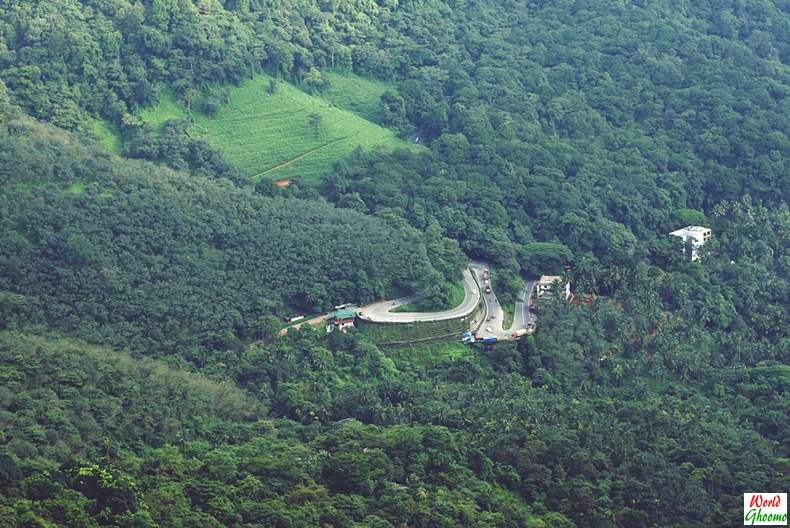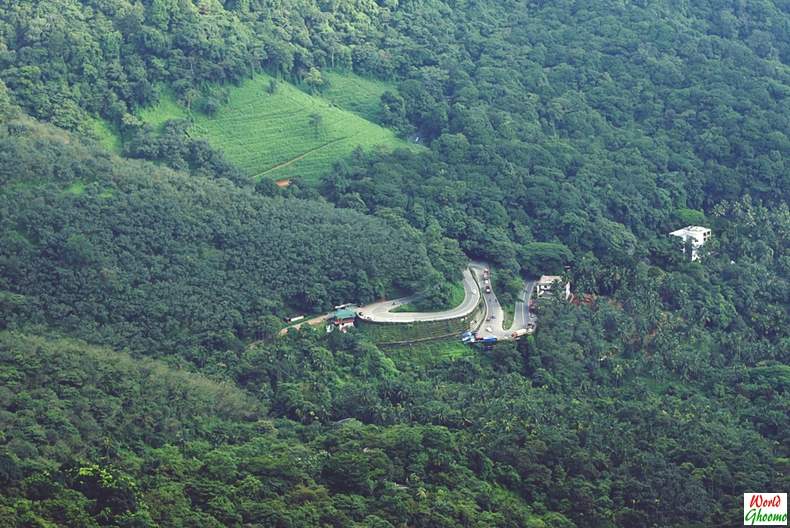 Wayanad Lakkidi View Point
Lakkidi is the gateway to the Wayanad at 700-800 meters above the sea level, when you approach from Kozhikode. The Lakkidi View Point is right on the highway and one needs to park their vehicle on the sides to get the views.
The vantage point offers stunning panoramic views of the serpentine Ghat road and the valley below usually covered in mist. Enjoy the enchanting views and make your way back to the resort.
Wayanad – Day 3 (suggestive)
If you have more days, you can add the following attractions to your itinerary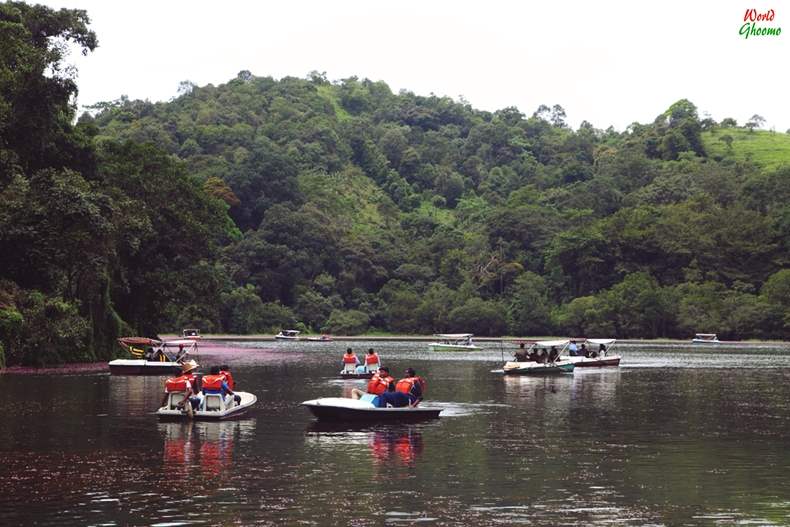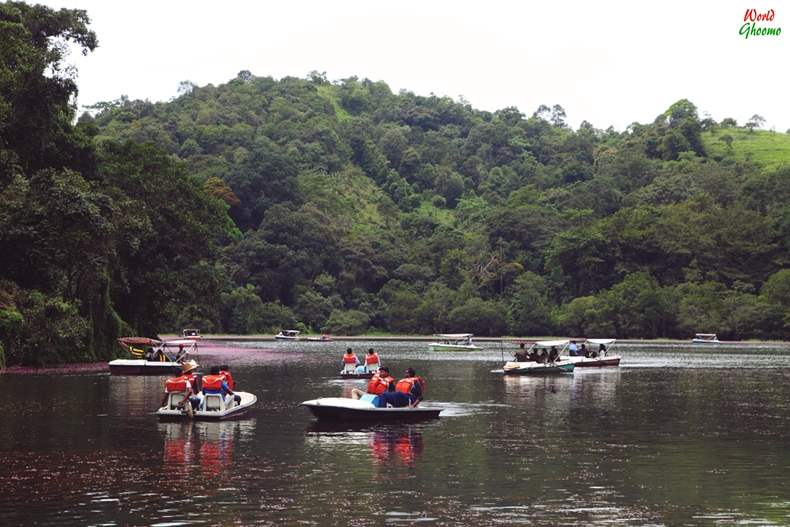 Pookode Lake

Edakkal Caves

Chembra Peak &

Soochipara waterfall
9. How Expensive is Wayanad ?
The budget will largely depend on the number of days spent in Wayand, Mode of commute, the kind of accommodation you book and the number of attractions you wish to see.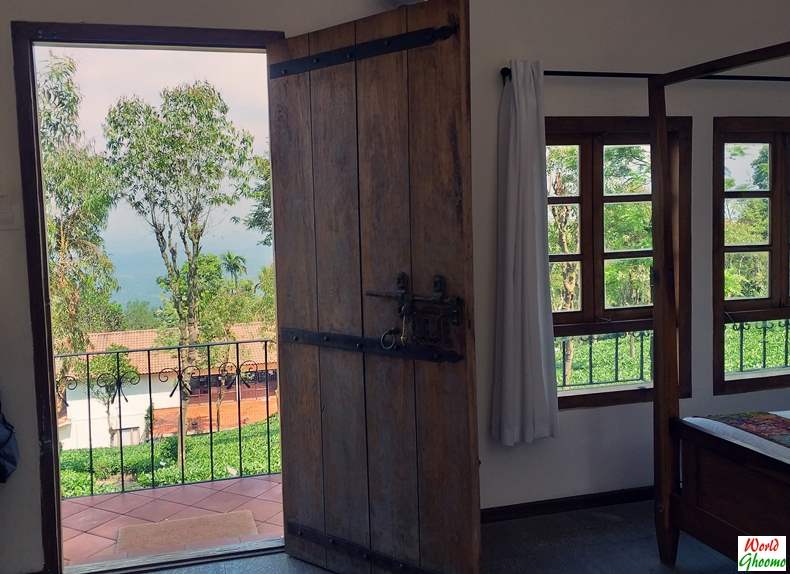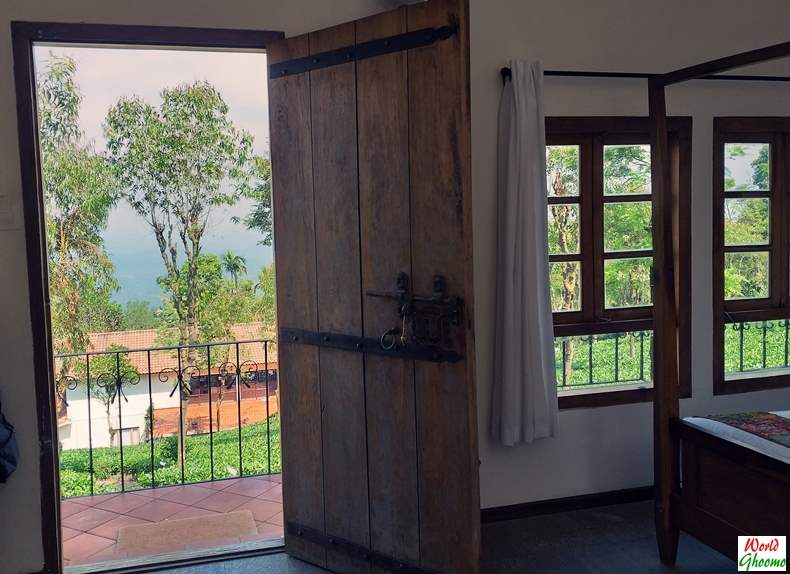 Wayanad Tea Estate Resorts
A luxury villa in a plantation stay: can cost anywhere between Rs.8K -12K per night per room (double occupancy)
Budget Friendly Homestays – can cost anywhere between Rs. 3K – 5K per night per room
(double occupancy)
Food – Some hotels/resorts/homestays may have an all inclusive package while others may charge extra for every meal.
10. Things to Carry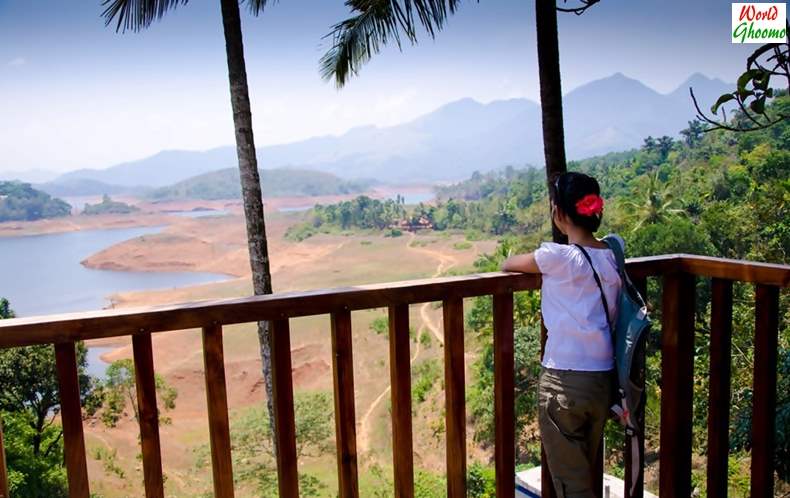 Wayanad Kerala Holiday
Mornings and evenings are usually cold, so carry a sweater and a light jacket.

Carry a raincoat / umbrella if you are travelling during monsoons ( in addition to the warm clothes)

A binocular or a zoom in camera to watch / capture the birds.

A flashlight, mosquito repellants and basic first-aid.

A pair of sneakers or floaters with good sole grip.

A small backpack during tekkings.
11. Other nearby tourist destinations
Munnar, Alleppey, Kochi, Poovar, Thekkady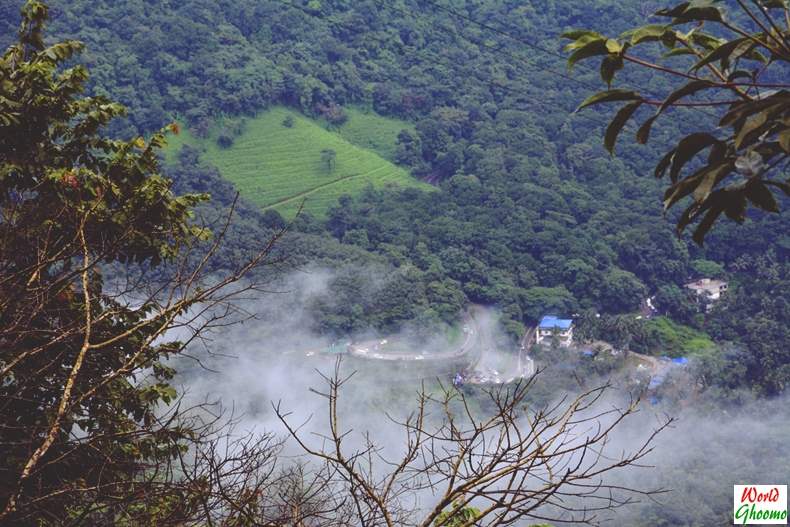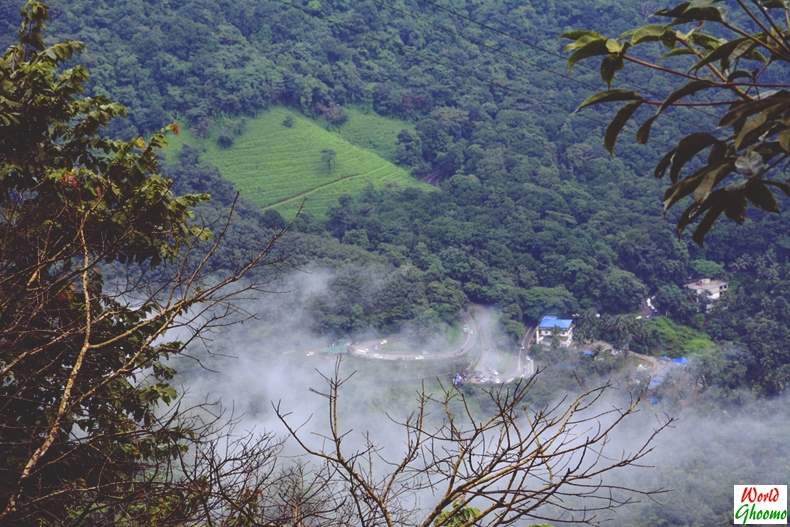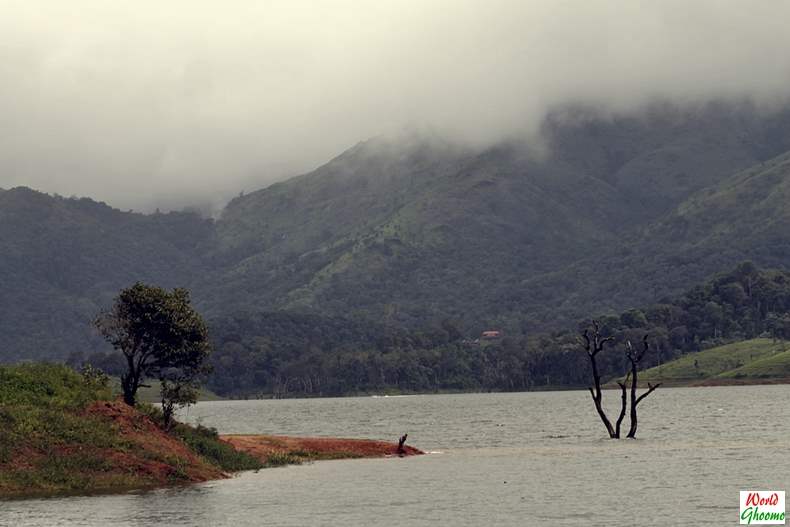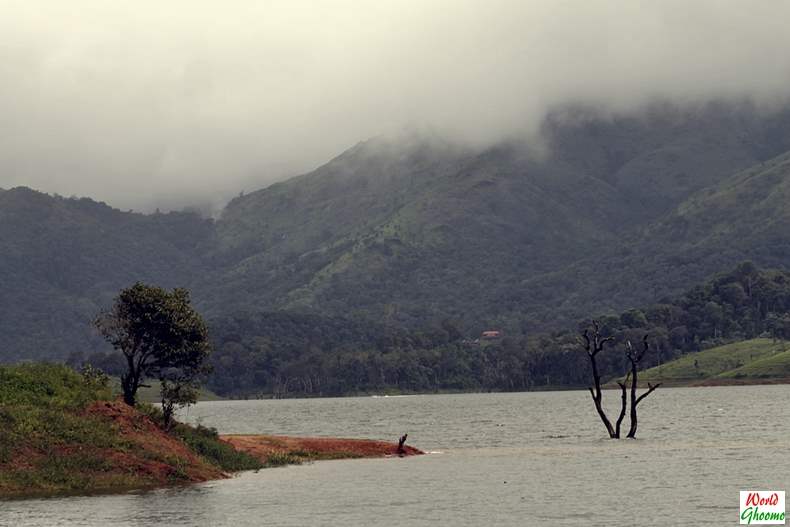 Wayanad Banasura Dam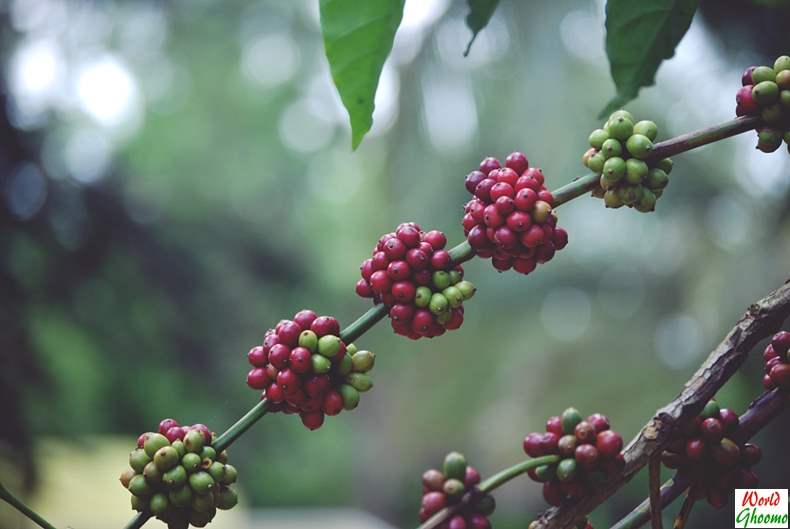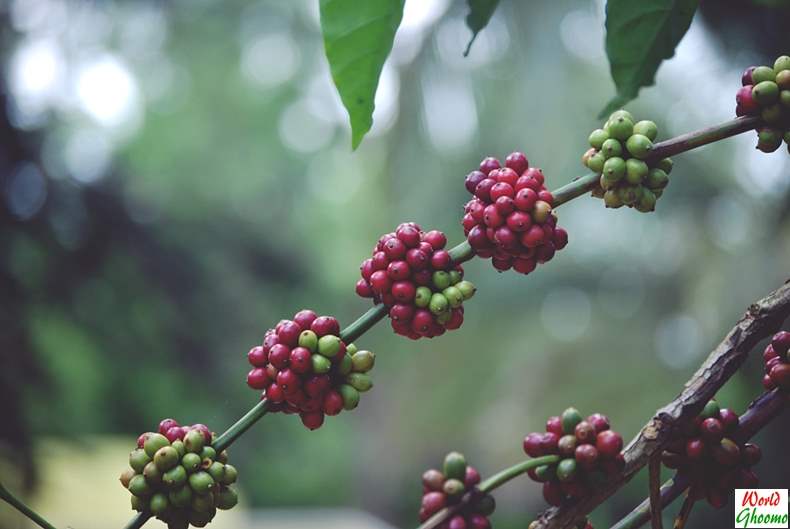 Wayanad Coffee Plantation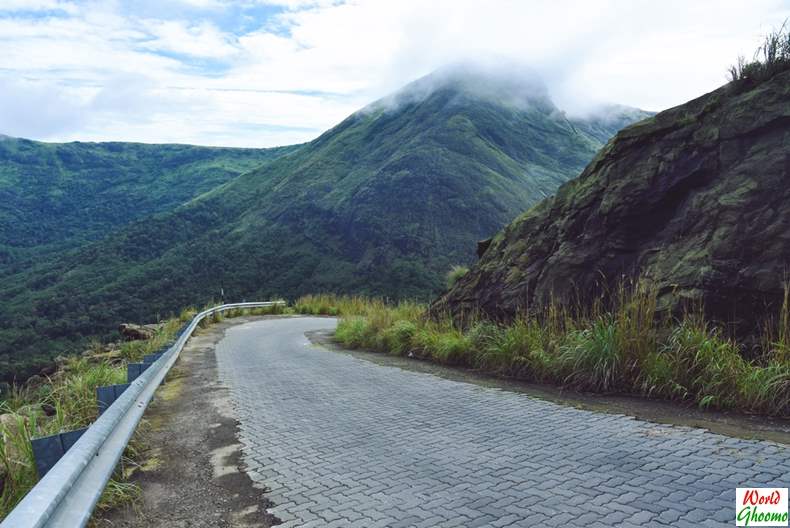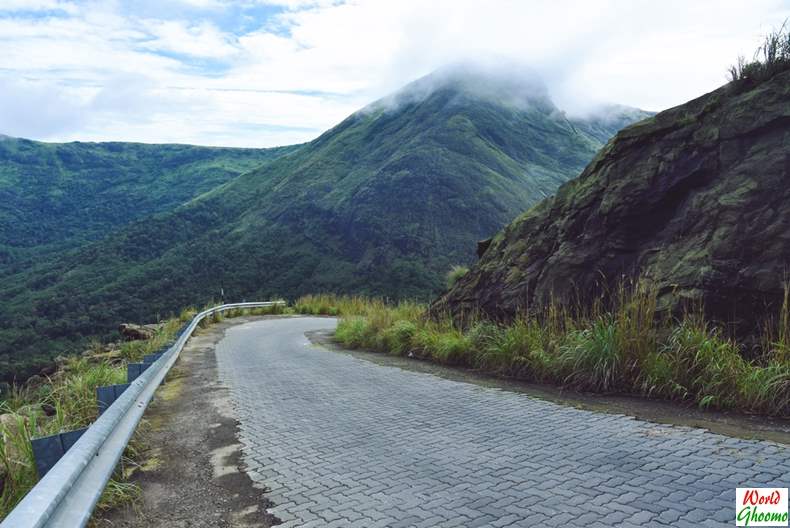 Wayanad Drive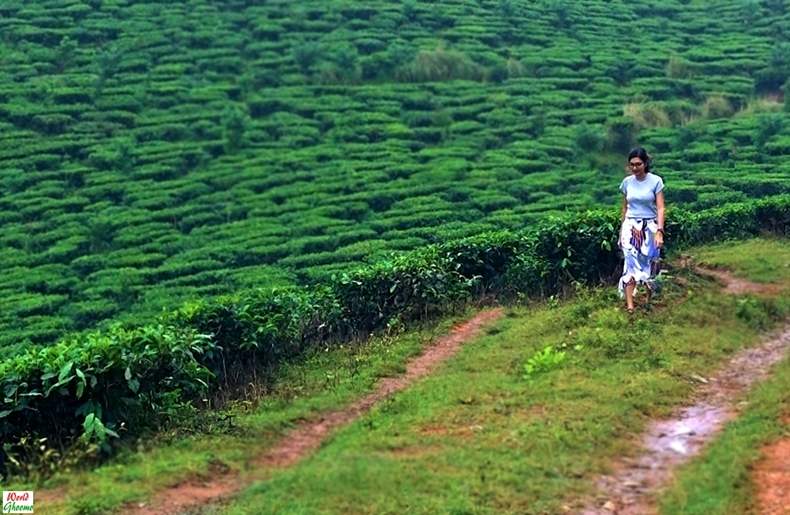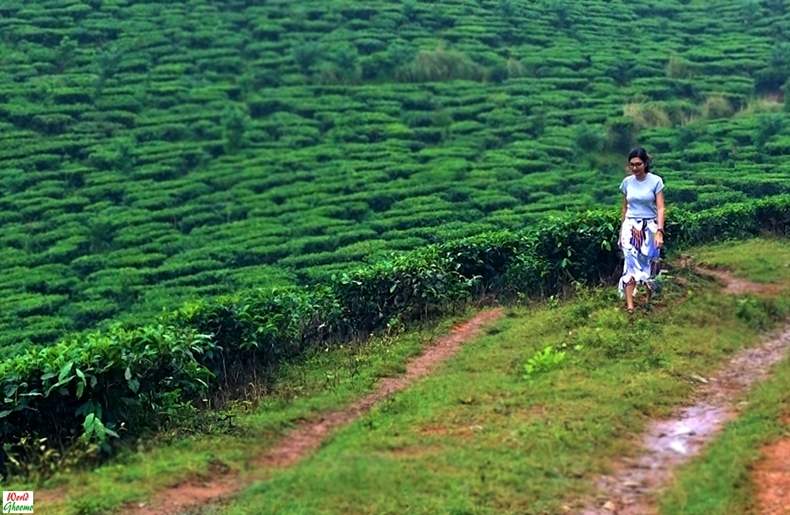 Wayanad Tea Estate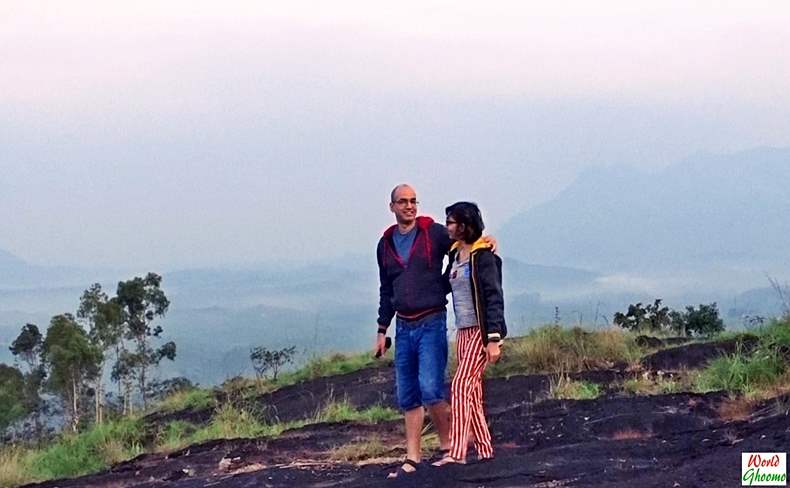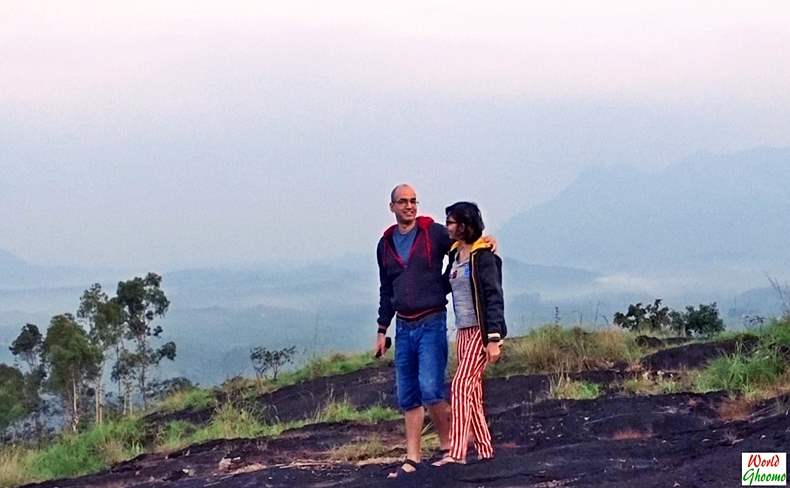 Wayanad Trekking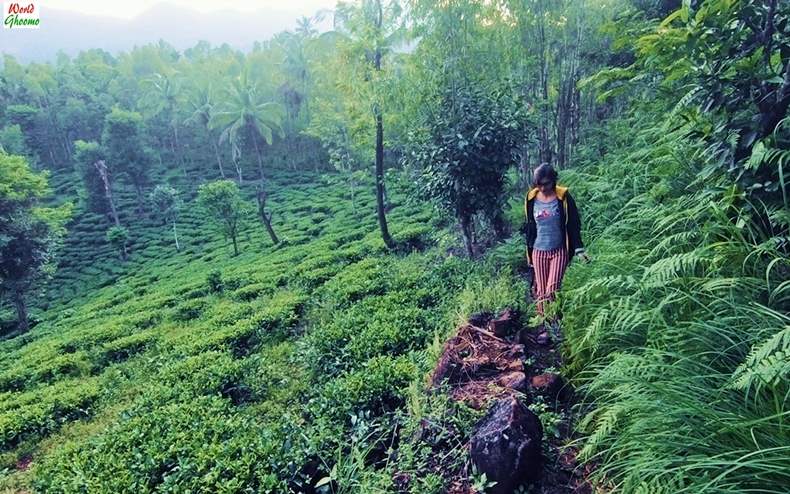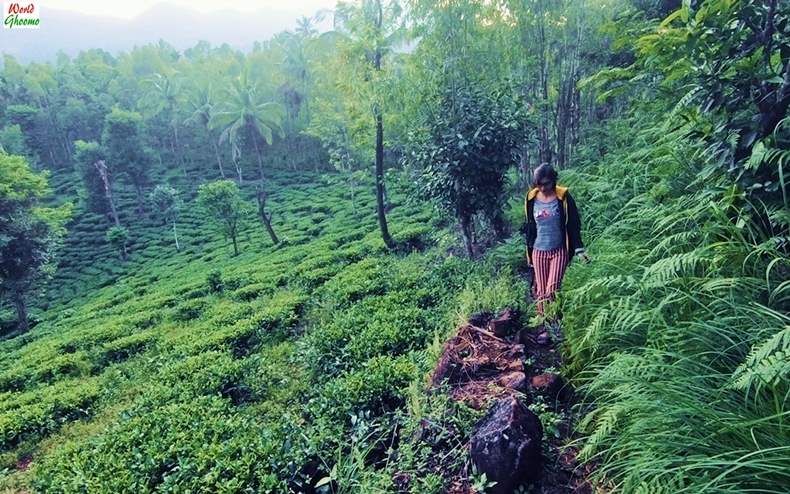 Wayanad Trekking Sites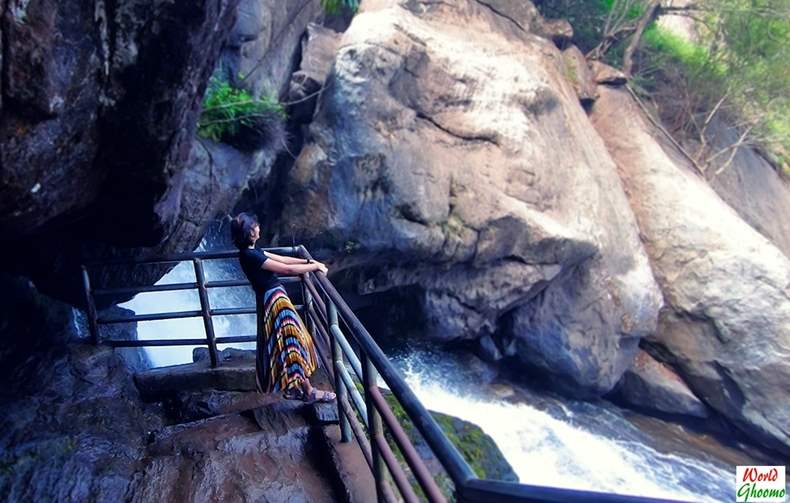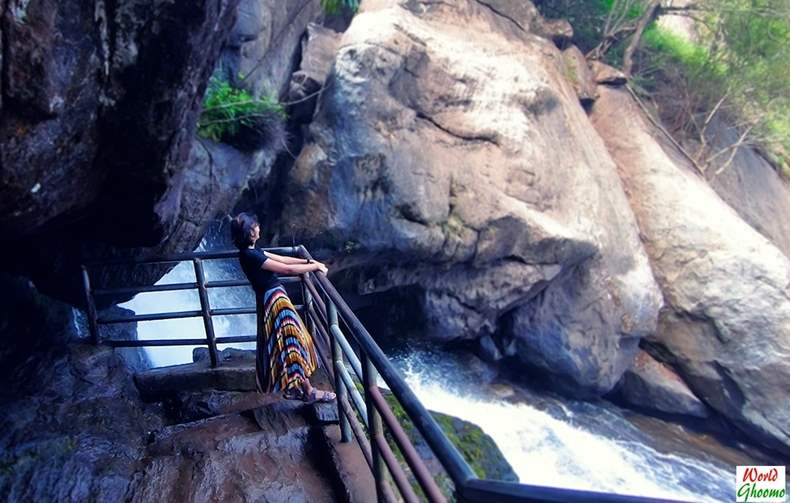 Wayanad Best Waterfalls Meenmutti
Images: World Ghoomo, Shutterstock