Adventure enthusiasts, we have some really good news for you! If you have ever dreamt of skydiving, you no longer have to head to a different country, as you can now indulge in this adventure sport in your very own country – India!
Inspired by the Indian government's campaign "Dekho Apna Desh" to boost domestic tourism in the country and to revive the economy, Modair, one of India's leading adventure travel companies, has started offering a range of exciting Sky Adventure Tourism services for the first time in India.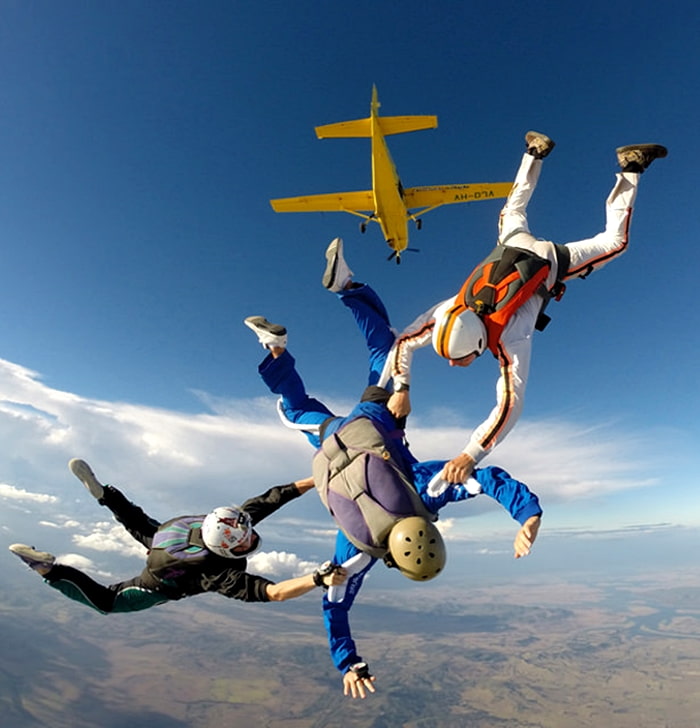 Operated from Rajasthan, the firm offers air adventure sports such as cockpit flying , sky-diving and adventure flying from Aligarh and Neemrana airports (Rajasthan).
The main base is the Aligarh Airport. From Neemrana, they fly west for aero sports towards Bhiwani and Hisar.
Currently, Modair firm features 15 small aircrafts which includes 5 Cessna-172. These aircrafts are used for aero sports such as sky-diving and it goes to a height of 10000 ft from where parachuters dive from the aircraft.
They have also ordered 10 P2006T aircraft from Italian firm Tecnam.
Modair Corporate Packages:
For a joy ride – single person, it is INR 9000/- +GST (Behind the pilot seat)
Pilot seat flying as a co-pilot costs 22000/- +GST
Timings: The flight ride lasts up-to 30 minutes and can be availed only between 10 am and 5 pm.
Travelers also have the liberty to customize their activities in terms of their own destinations, schedule and route.
The firm also looks forward to coming up with many more exciting offerings for adventure travel enthusiasts and aims to boost domestic adventure tourism in the country.