Rajasthan is a universe of vibrance, culture, and heritage. Known as the Land of Kings, every nook and corner of Rajasthan embrace chivalry, grandeur, and regality. It is a land of surreal deserts, exotic wildlife, and luxurious living that tourists come flocking in great numbers.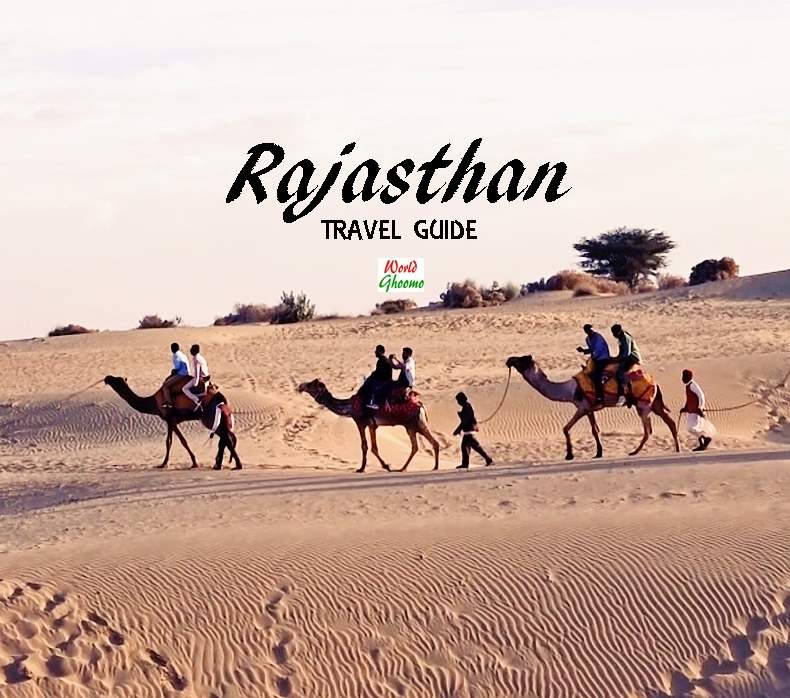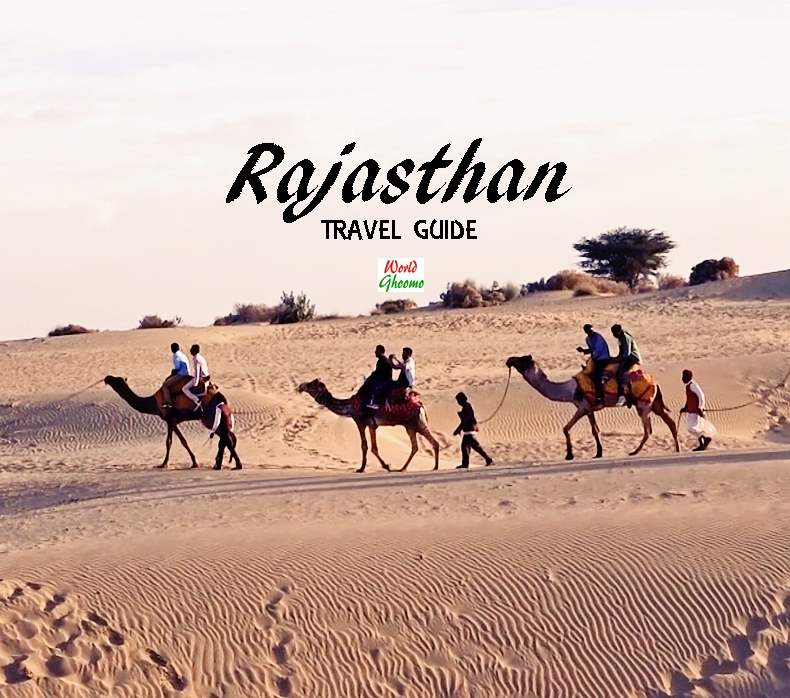 Rajasthan Travel Guide
Before you set out exploring the mystical land, there are a few things that you must know about Rajasthan. Read on the travel tips and information to have a memorable Rajasthan Holiday.     
Rajasthan Location
Rajasthan is the largest Indian state encompassing an area of 3,42,239 square kilometres. It nestles in the western part of the state, amid the mountains of Aravali Ranges and sand dunes of Thar Desert.
Rajasthan Highlights
Rajasthan is a place of abundance, giving your senses a delightful experience. From magnificent palaces to ethereal markets, from never-ending deserts to lush green forests, from a rich heritage to the modern lifestyle, the place has everything one can ask for. The unparalleled hospitality and comfort can make your Rajasthan Travel worthwhile.  
Experiences Unique to Rajasthan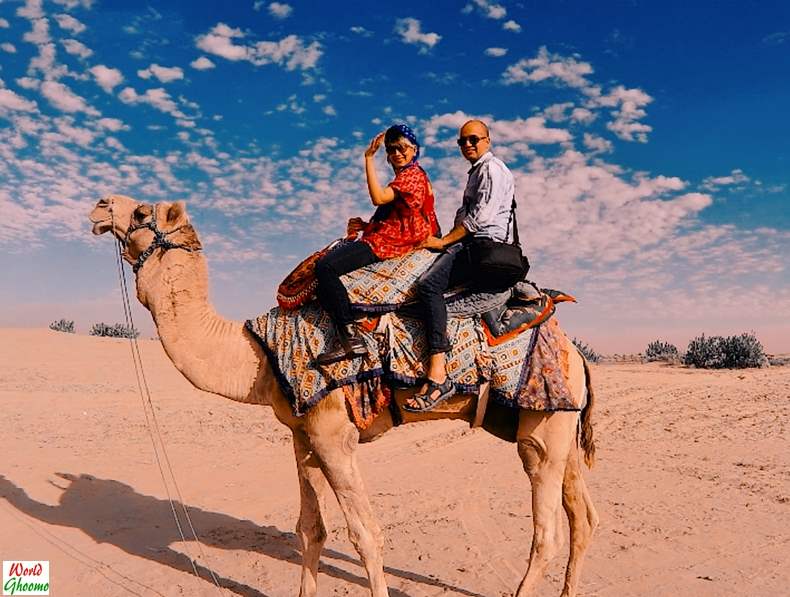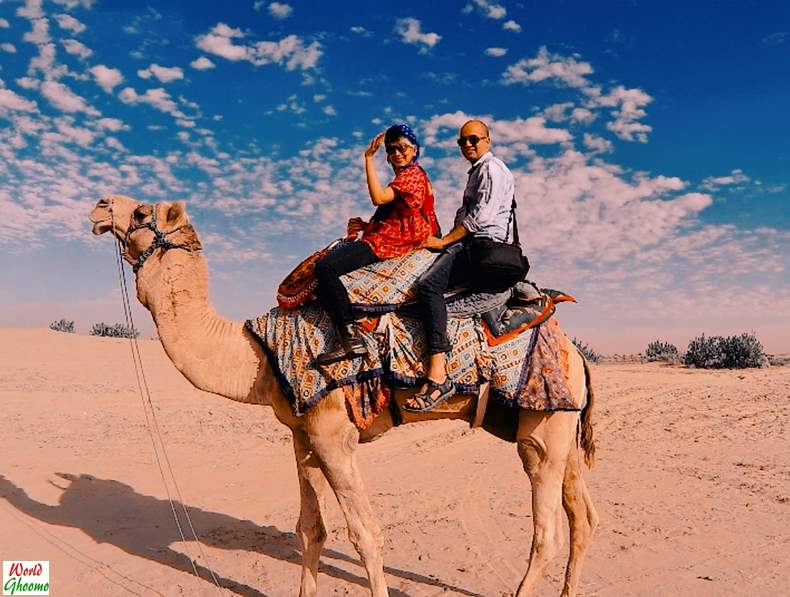 Rajasthan Experiences 
1. Desert Safari / Dune Bashing
Being a desert state, Rajasthan can offer the best desert safari experience. The sand dunes of Jaisalmer offer the best experience where you can mount on a jeep to enjoy the adrenaline rush.  
2. Hot Air Ballooning
To enjoy the panoramic views of the glorious deserts of Rajasthan, you can try the hot air balloon rides in Pushkar. The surreal views and peace, away from the busy life, can give you a magnificent experience.  
3. Camel Safari
No trip to the desert is complete without a camel safari. Travel the never-ending desert on a camel's back and live the lifestyle.  
4. Desert Camping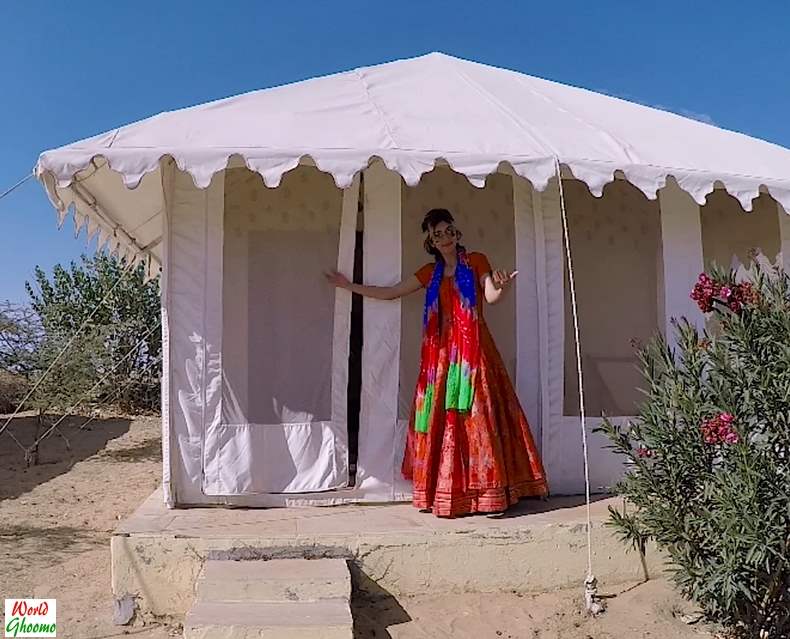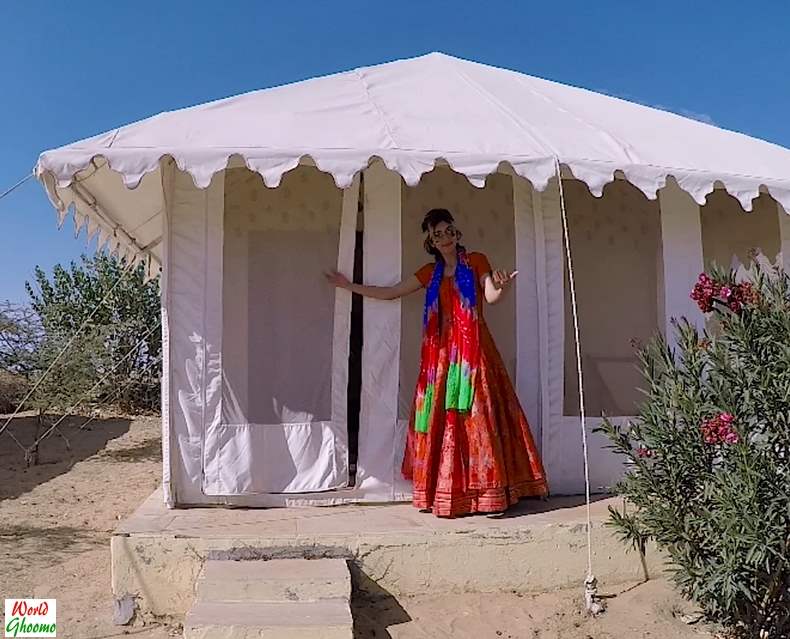 Desert Camp in Rajasthan
While exploring the desert is a great experience, you can also camp there. Live under the starry sky in basic tents or even luxury camps for a serene camping experience.
5. Stay in a Palace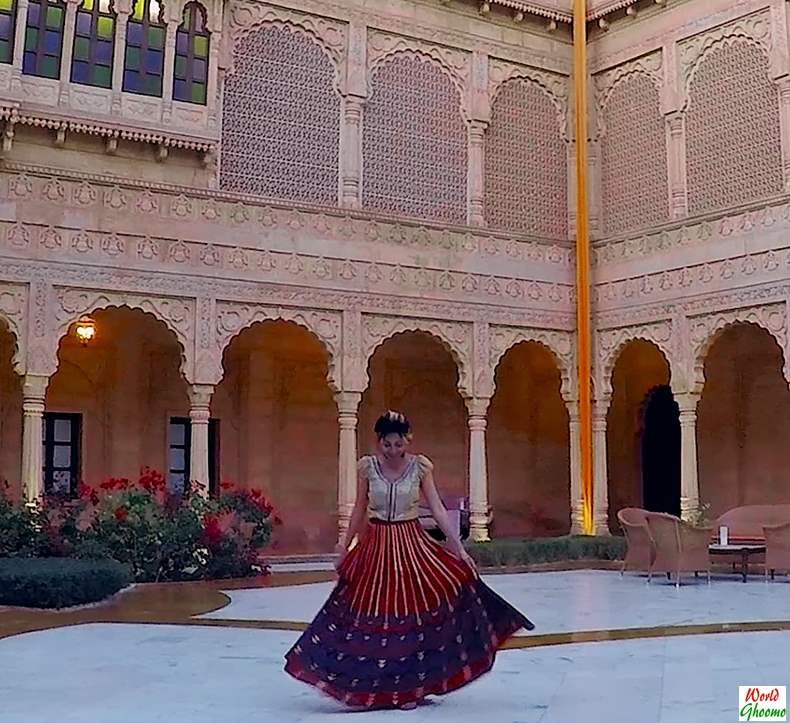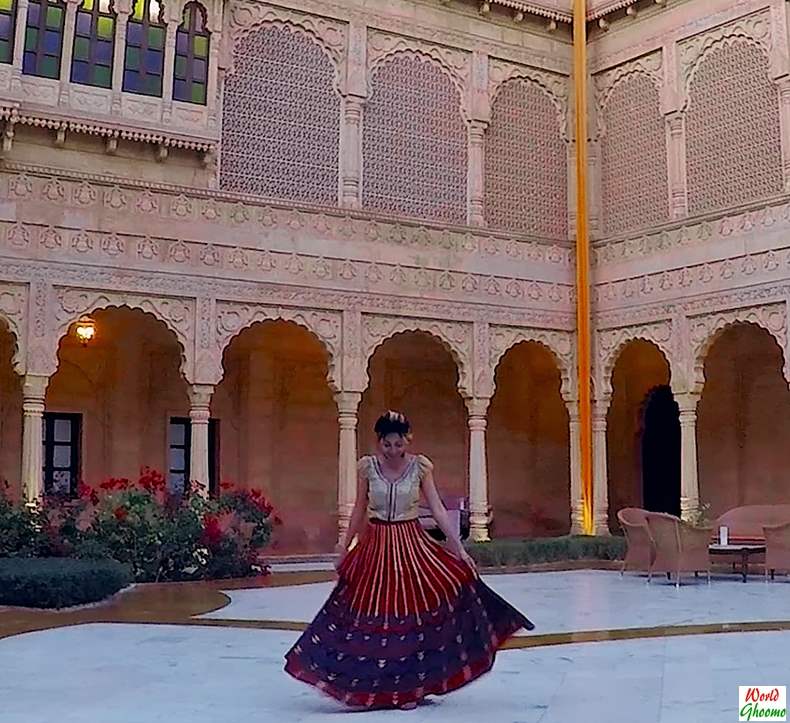 Rajasthan Suryagarh Palace
Living is a palace like the royalty is a dream for many, that can only come true in Rajasthan. There are many forts and Havelis which are converted into hotels, where you can enjoy a luxurious stay.
6. Shopping in Vibrant Markets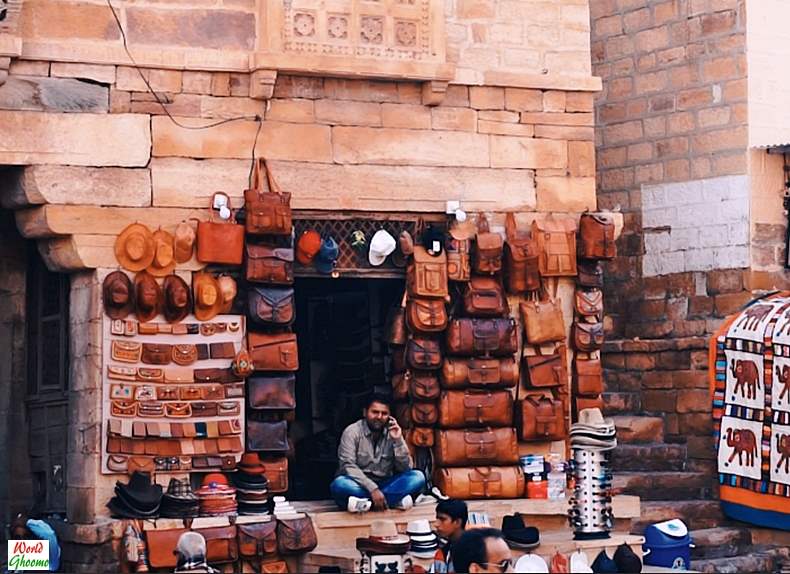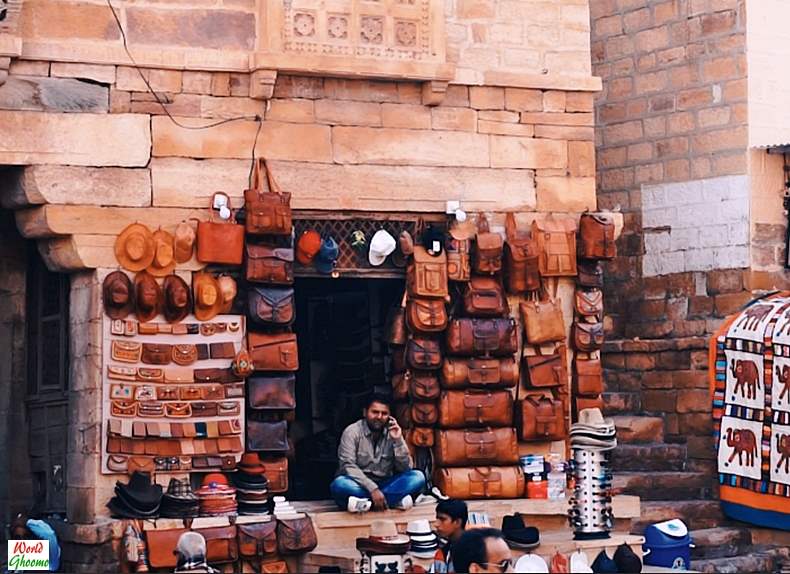 Shopping in Rajasthan
Rajasthan is full of markets that sell artefacts, local handicrafts, and even handlooms. You can explore the vibrant markets with colourful merchandise. The wide variety of silver jewellery and 'jutti' can leave you baffled.
7. Visiting the Forts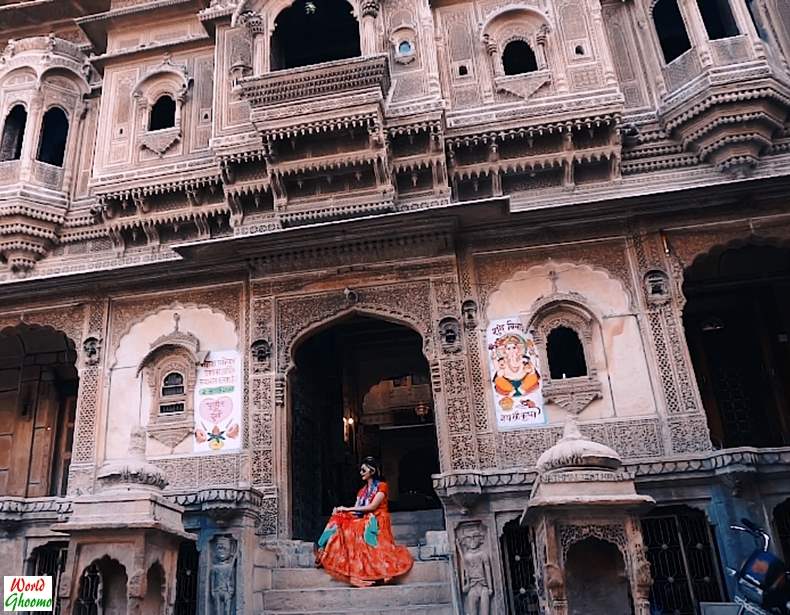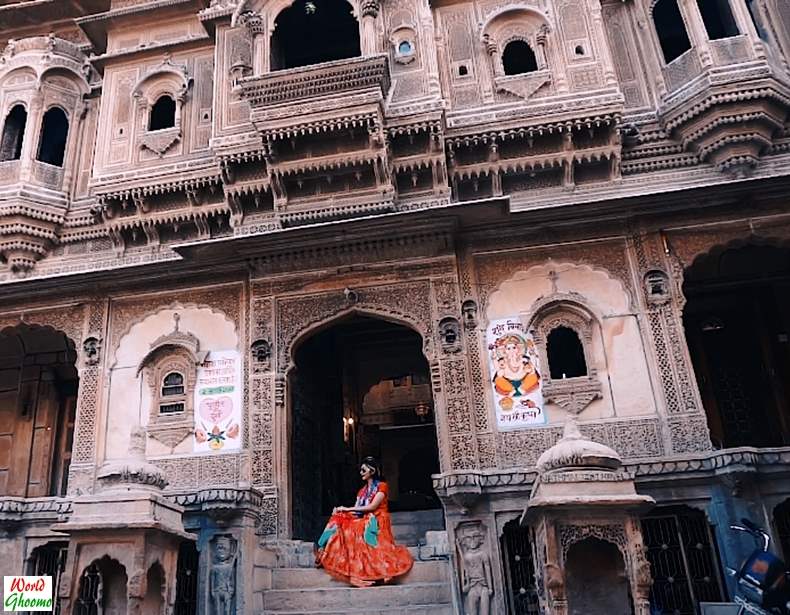 Rajasthan Forts to visit
Rajasthan is home to plenty of Forts, each speaking stories of the glorious past and rich heritage. Taking a walk through these old walls can transport you back in time and let you feel like royalty.
8.Exploring Rajasthan's Rich and Vibrant Culture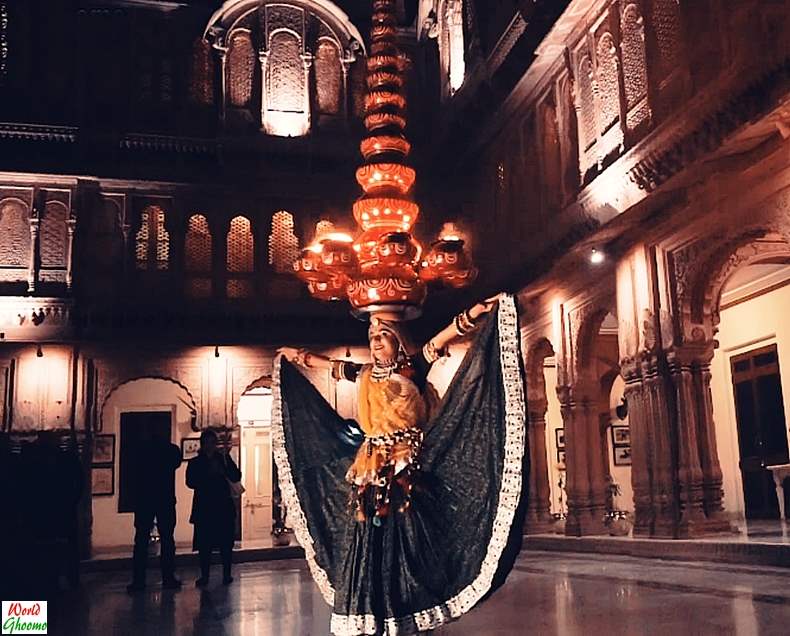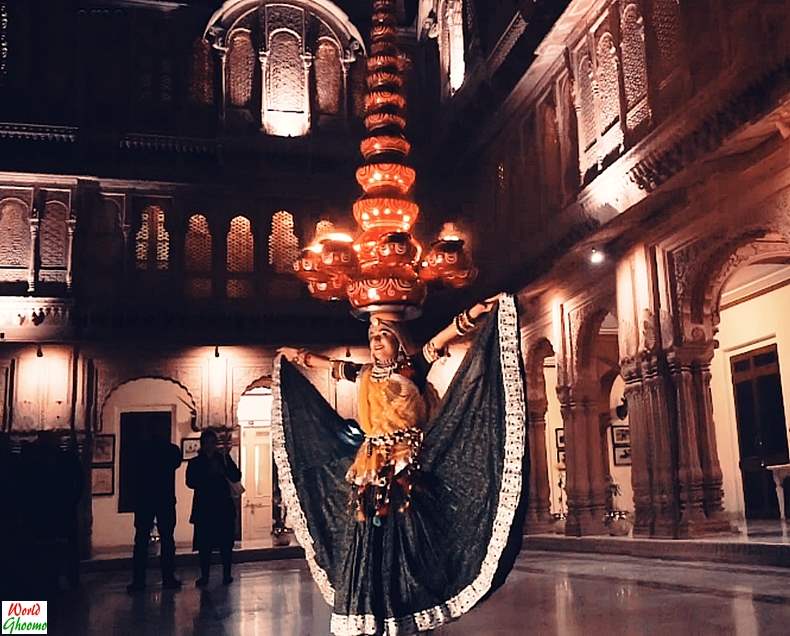 Rajasthan Culture –  dance & Music
The place is known for its deep-rooted heritage and culture that can regale the visitors. From delicious authentic Rajasthani food to 'ghoomar' dance, from mesmerizing folk music to intricate art and crafts, the vibrant culture is worth experiencing.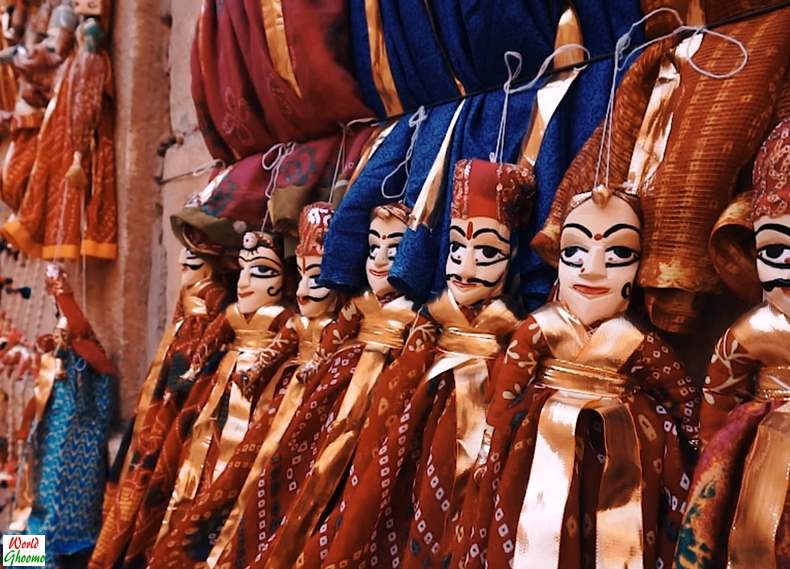 Rajasthan Vibrant Culture – Art & Craft
Languages Spoken
Primarily, Hindi is spoken in Rajasthan. But the locals also have five distinct dialects like Marwari, Dhundhari, Mewari, Mewati, and Harauti. English can be understood by the locals.
Climate in Rajasthan
The climate of Rajasthan varies throughout the state. While the desert areas are hot and dry majority of the time, the Aravali Range can be wet and humid.
Summers in Rajasthan start from April and go on till June.
Monsoon season is from July to September.
Winter season begins in October and ends in March.
Best Time to Visit Rajasthan
The ideal time to enjoy your Rajasthan holiday would be the winter season. The months of October to March offer pleasant weather conditions allowing you to explore the place. It is the peak season for tourists.
How to Reach Rajasthan
There are three ways to reach Rajasthan. They are:
1. Rajasthan By Air:
The easiest way for Rajasthan travel is by air. Rajasthan has three main airports with both international and domestic flights. While Jodhpur and Udaipur Airport only have domestic flights, the Jaipur Airport has both.  
2. Rajasthan By Road:
Rajasthan has well-maintained roads that allow connectivity with the neighbouring states and cities. The roads make up a picturesque backdrop for a memorable road trip.  
3. Rajasthan By Railways:
The state also has impeccable railway connectivity. There are direct trains from all major cities like Delhi, Mumbai, Kolkata, Chennai, and Bangalore.  
Getting Around Rajasthan
Travelling in the state is very easy. You can avail buses, autorickshaw, cab, and even train to explore Rajasthan. You can easily book a taxi from outside the airport or through an app. While a taxi or cab is the fastest way to move around, it may also be heavier on the pocket. It can take around 5-6 hours to reach from one city to another.      
Accommodation in Rajasthan
Rajasthan offers the ideal accommodation for every budget. Whether you are a backpacker looking for a hostel or yearning for luxury 5-star hotels and forts converted into stays, you can find the right accommodation here in these regions.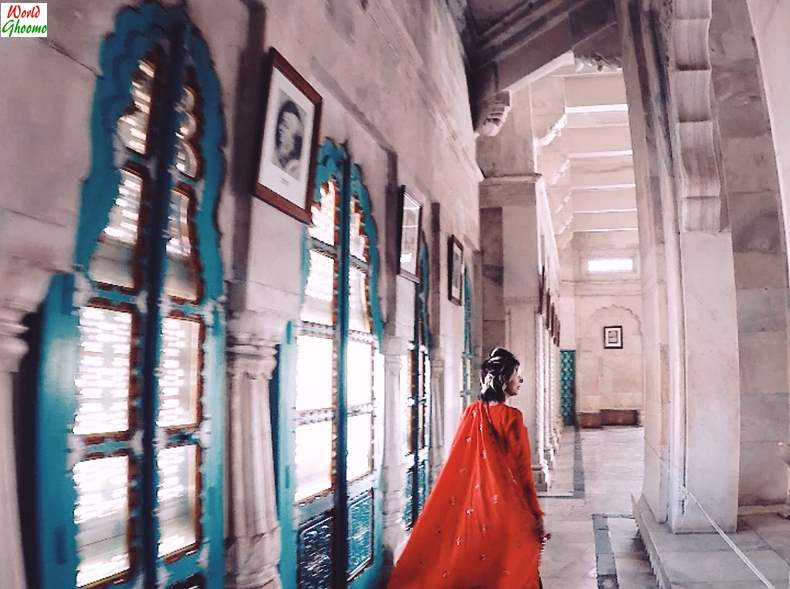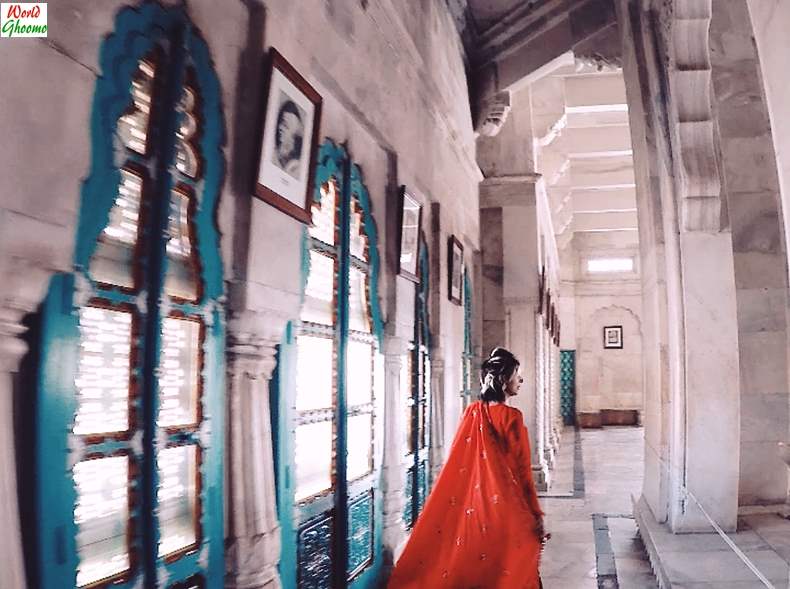 Palace Hotels Rajasthan
Jaipur: The busy 'Pink City' with plenty of hostels and hotels

Udaipur: Opulent palaces become the epitome of a luxurious stay
Jaisalmer: Magnificent Forts nestled in the lush green forests
Jodhpur: Intricate Havelis offering surreal views of the 'Blue City'
Bikaner: Bikaner is home to top resorts and getaways
Rajasthan Top Cities to Visit:
1. Jaipur
Jaipur, also known as the 'Pink City,' is not only the capital but also the major hub of Rajasthan. It is home to many historical and religious sites like City Palace, Jantar Mantar Observatory and Birla Mandir.
2. Ajmer
The city of Ajmer is renowned all around the globe for the Dargah Sharif, the shrine of Saint Moinuddin Chishti. It lies in the foothills of the glorious Aravali Ranges and offers picturesque views.
3. Jodhpur
Jodhpur is an embodiment of royalty. It was the centre of Mewar rule and still contains several magnificent palaces like the Mehrangarh Fort, which bespoke their grandeur. Also known as the 'Blue City' or the 'Sun City,' it must be on traveller's itinerary.  
4. Jaisalmer
From serene Gadisar Lake to majestic Jaisalmer Fort, from expansive sand dunes to intricate temples, Jaisalmer has a lot to offer.
5. Udaipur
A Rajasthan Holiday is never complete without visiting Udaipur. The 'City of Lakes' can take you on a luxurious getaway amid peaceful Lake Pichola glorious and Kumbhalgarh Fort.  
6. Pushkar
The city of Pushkar is more like God's own canvas painted with all the beautiful colours. Apart from Pushkar Lake, the city is known for hosting the infamous Camel Fair each year.   
7. Bikaner
The ones looking forward to getting the authentic experience of Rajasthan's rich culture and heritage, they must head to Bikaner. It is home to an abundance of forts and temples, all embracing distinct artforms called Usta and Chadwa.
8. Mount Abu
Mount Abu is a quaint hill station amid the expansive deserts of Rajasthan. The lush green and serene ambience makes it a perfect getaway from the hustle of city life.  
9. Alwar
With vibrant flora and fauna, Alwar also boasts of rich history. The city has seen various battles during the British Rule. You can visit the Karni Mata Temple, Sariska Tiger Reserve, and also the haunted Bhangarh Fort.
10. Chittorgarh
Chittorgarh is one of the oldest cities in the country. Situated on the banks of river Berach, the city has a lot to offer. One can visit the Chittorgarh Fort, Rani Padmini's Palace, and Kalika Mata Temple. 
Days Required to Explore Rajasthan
To experience the real essence of Rajasthan, you need to spend a minimum of 10 days in this mystic land. During this period you will be able to cover 5 cities and have an enjoyable experience.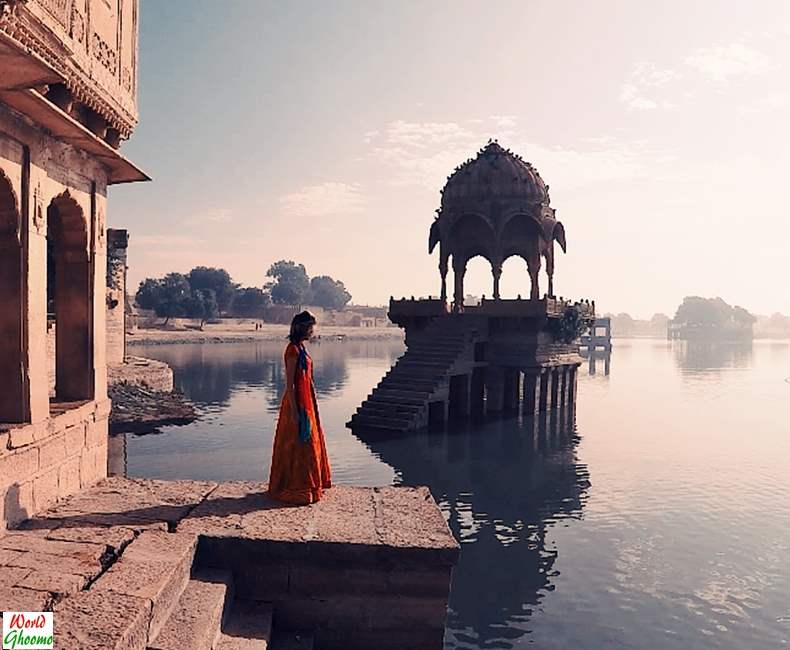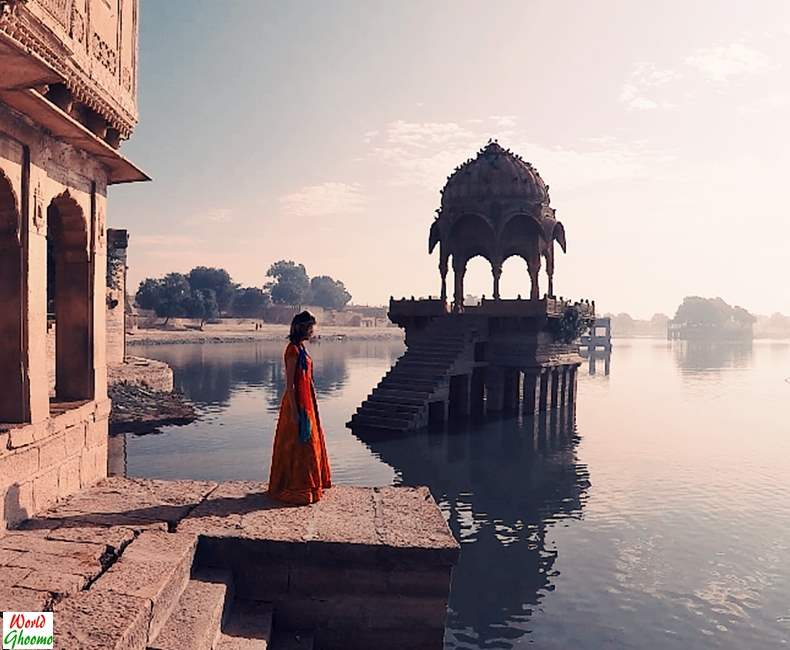 Rajasthan Travel Guide
The Golden Triangle Tour
For people who are planning to travel for only 3-5 days can make the most of their vacation with the Golden Triangle Tour. It encompasses three major cities, Delhi, Jaipur, and Agra, which form a triangle on the map. The three cities have distinct experiences to offer and can amount to a thrilling holiday. 
How Expensive is Rajasthan?
Rajasthan travel isn't too expensive. Food and moving around the place will not cost you much. The stay can be a little expensive, especially if you choose a luxurious haveli or 5-star hotel.