Travel Date: 13th June, 2015
Duration of stay: 2 nights
Traveled as – Couple
Kolkatta had been on our must-see list for ages. It's a vibrant city, known for its history and culture. On a free weekend at the beginning of the Indian monsoon, we decided to make our first visit mainly to pay our respects at the Maa Dakshineshwar Kali Mandir.
This VIDEO is about the unforgettable Pipal Tree Hotel that we stayed at while we were there.
The Journey
We boarded an early morning flight from Bangalore to Kolkata. A short 2 hours and 15 minutes later, we landed at Netaji Subhash Chandra Bose International Airport where we hired a taxi to take us to the hotel.
Pipal Tree Hotel – Distance and Location
The Pipal Tree Hotel is located in Rajarhat, New Town which is a prime area in Kolkatta. It sits prim diagonally across from the buzzing City Centre II Mall. It is very close to the airport – a mere ten minutes by taxi (3.5 kms) – so we did not have to endure a long commute after the flight.
We checked-in at the reception – a pretty rapid procedure, I must say, although we would have loved to spend more time in the reception area. Which was very welcoming, very calming, very contemporary, and a treat for the eyes and soul.
The Rooms
The hotel has 35 rooms and each one has the same eye to design as the reception. They have three kinds – Standard, Deluxe and Suites. We booked the standard ones. We got No. 214 at the second floor.
The lift opened up to a beautiful lobby with deep red walls adorned with modern but serene art, Many old school colonial wooden chairs formed quiet little nooks here and there in the lobby for guests to relax in.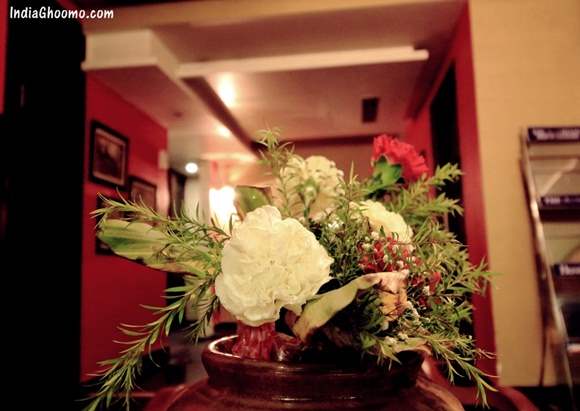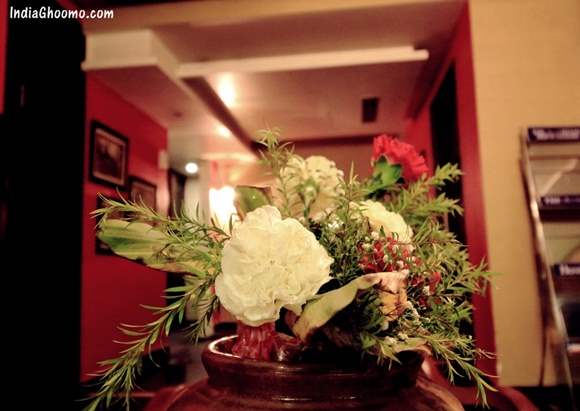 Pipal Tree Hotel Kolkata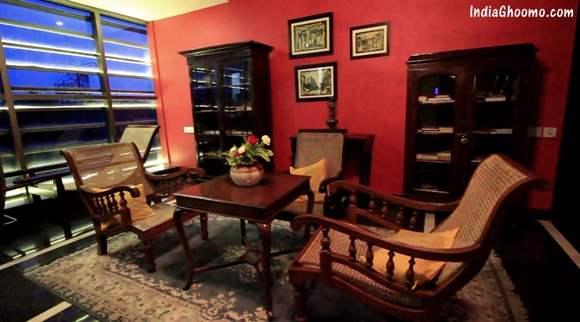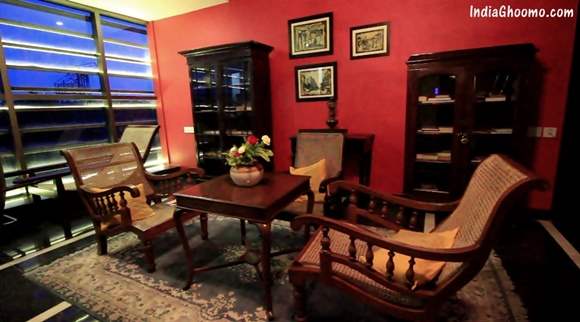 Pipal Tree Hotel in Kolkata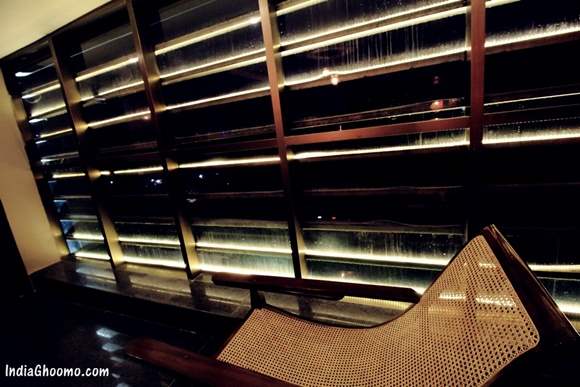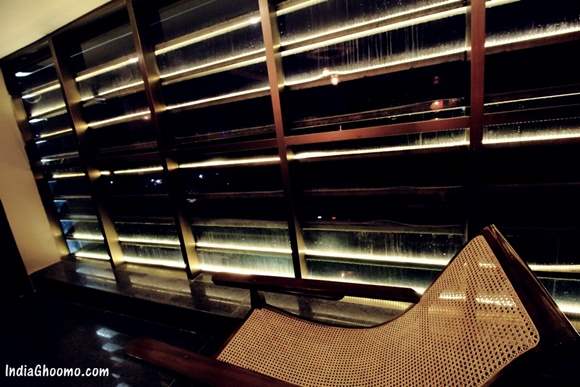 Pipal Tree Hotel in Kolkata pictures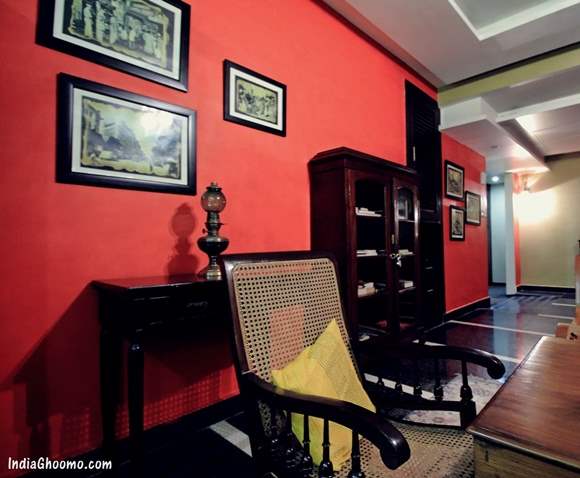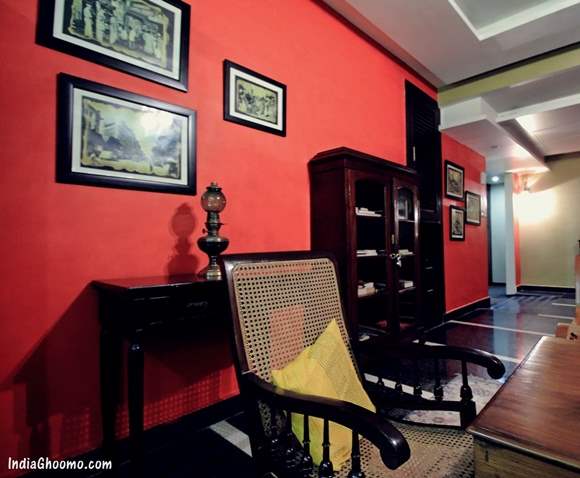 Pipal Tree Hotel in Kolkata Review
The lobby further extends into a long corridor that takes you to the rooms.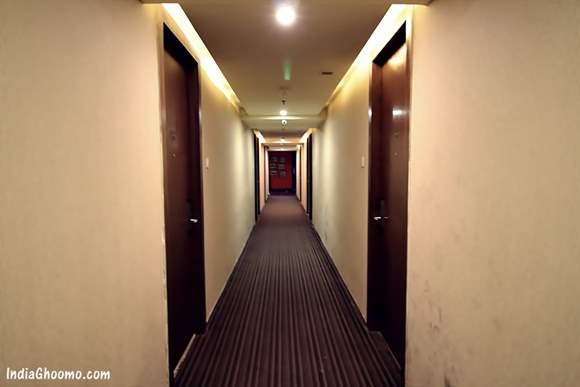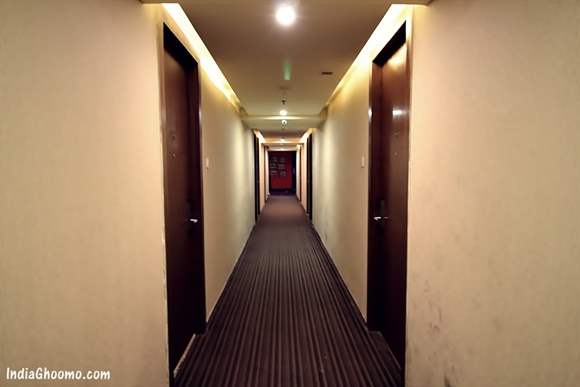 Pipal Tree Hotel Kolkata Review
Rooms
I was blown away the minute I walked into the room. The room had Wood paneling on the floors. It faced the road but was not noisy at all. Plus, it offered a good view of the city. It came equipped with a huge bed that boasted a very high-quality mattress, beautiful linen sheets and pillow covers.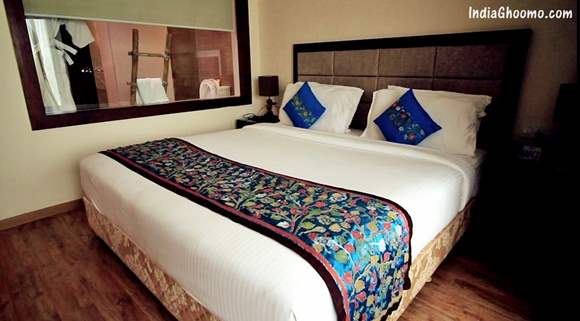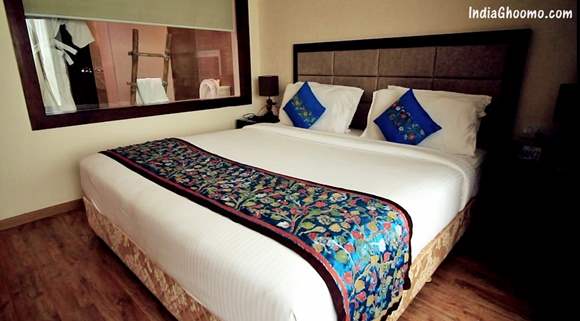 Pipal Tree Hotel Kolkata Review Rooms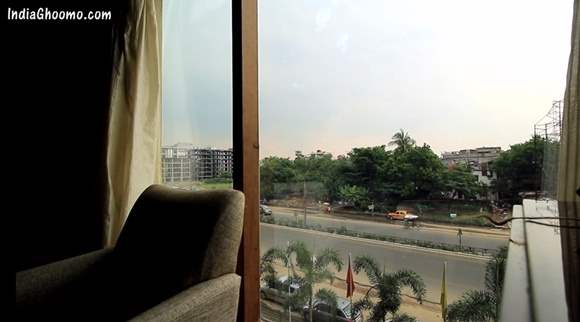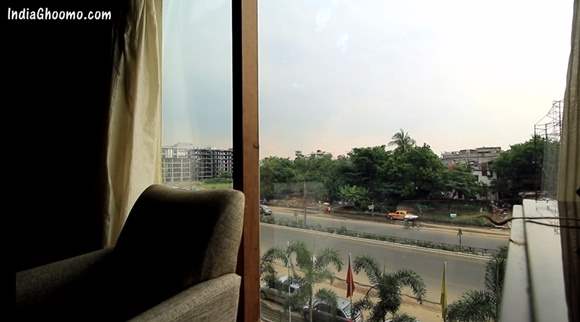 Review Pipal Tree Hotel Kolkata
The room is also equipped with an almirah and dresser, a separate work area, a televisions, a coffee maker and mini bar, a foot massager, wi-fi, air conditioning, one-touch dialing for hotel services, and finally, 24/7 in-room dining.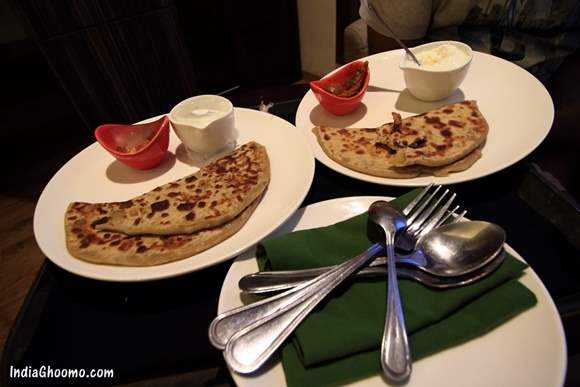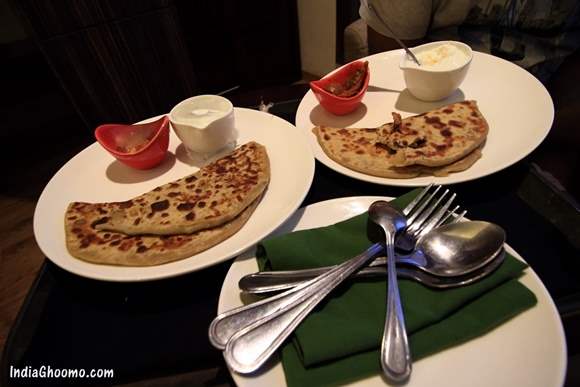 Pipal Tree Hotel Kolkata pics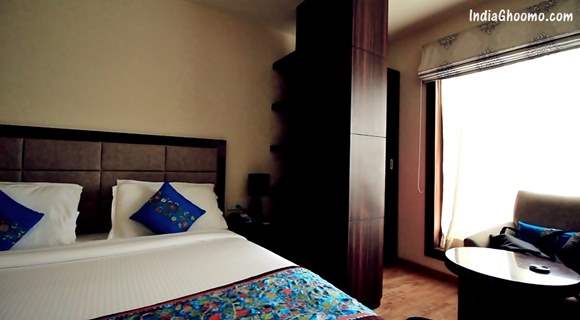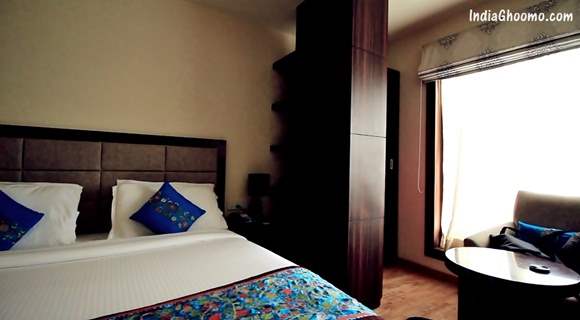 Rooms at Pipal Tree Hotel Kolkata pics
It was a clean, cozy and comfortable space with everything you could possibly need to be at home for two days in a new city.
The bathroom – one of my main criteria for judging any place – was spotless and again very aesthetic like everything else we had seen at this hotel. Wood paneling again, soft lights, and an amazing towel drying rack. Apart from the usual complimentary toiletries, the hotel also provided bath robes, slippers and a hair dryer.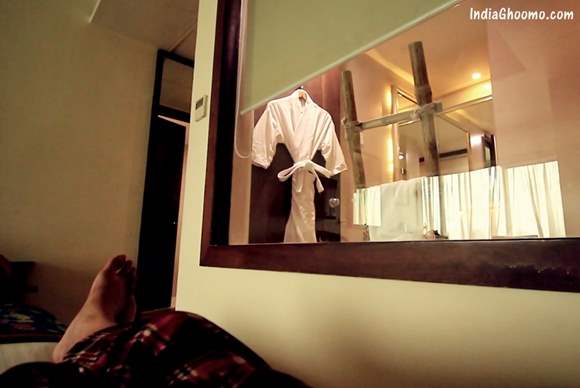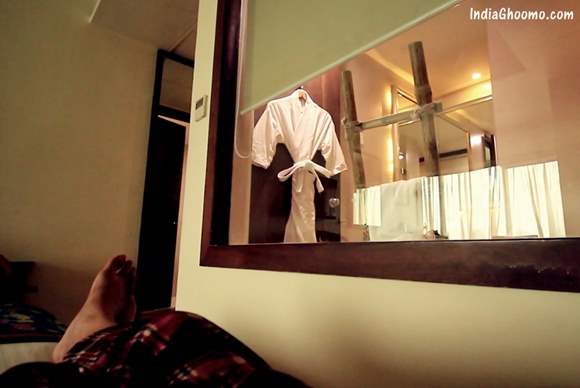 Review of Pipal Tree Hotel Kolkata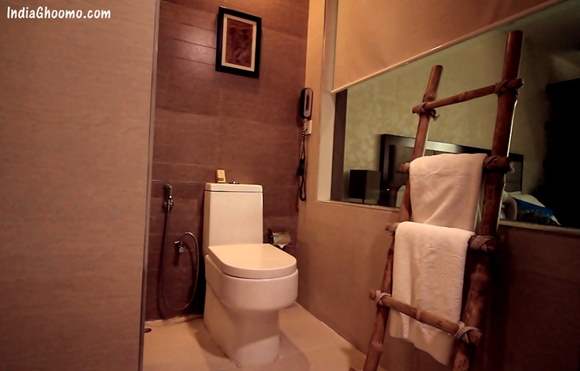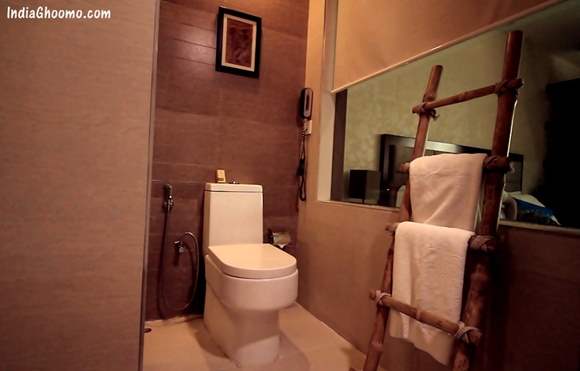 Hotel Review Pipal Tree Kolkata
Restaurant – Ira
Since it was still morning, we went to the hotel's restaurant – Ira at the ground floor– for breakfast. Not surprisingly by now, the restaurant too was beautiful but without being pretentious. I'd say the ambiance was relaxed and the service was impeccable. The menu offers many healthy options for those who are worried about their diets while travelling.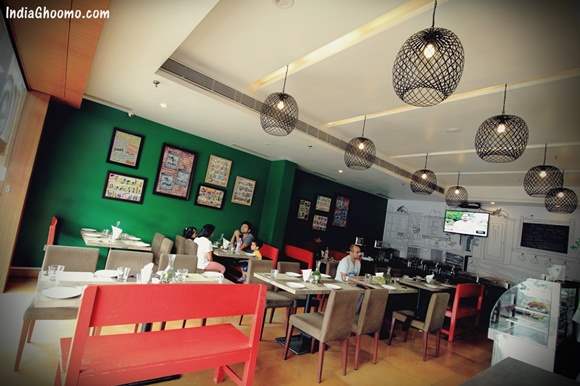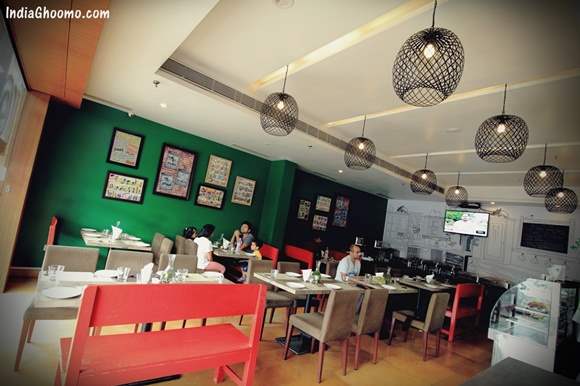 Hotel Review Pipal Tree in Kolkata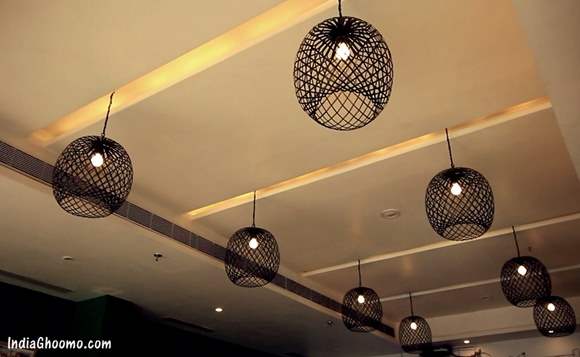 Review Pipal Tree in Kolkata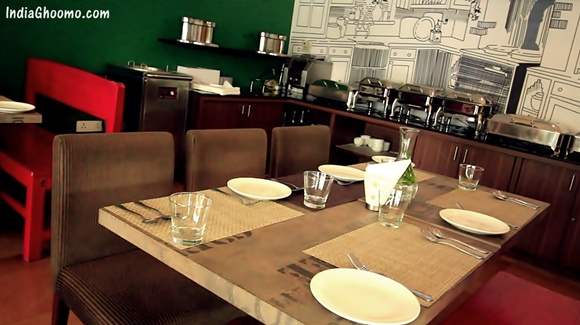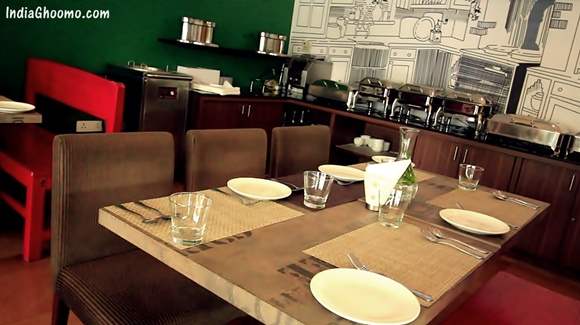 Pipal Tree Hotel Kolkata Pictures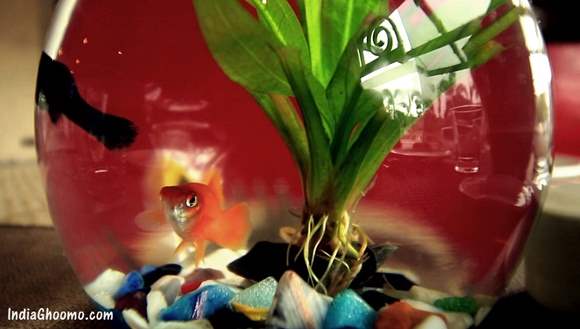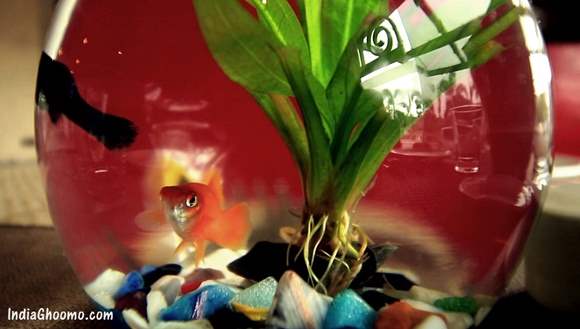 Pipal Tree Hotel Pictures
We dug in and then headed back to reception where the help desk arranged for a taxi to take us to the Maa Dakshineshwar Kali temple.
After offering our prayers to the divine mother, we checked out Bellur Math and returned to the hotel in the evening. Since it had been raining that day, our appetites were sharp and we didn't think we could make it till dinner without a snack so we called in for some healthy aloo parathas served in-room which turned out to be really delicious. We went down to the restaurant for a hearty dinner a little later.
Food & Beverages Outlets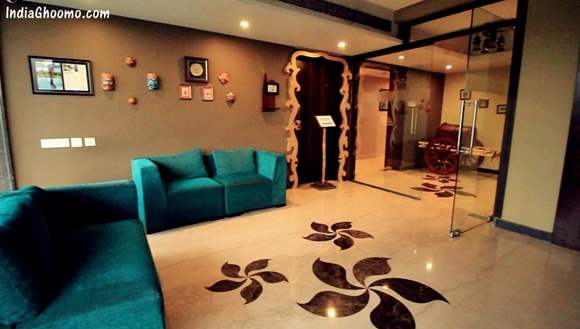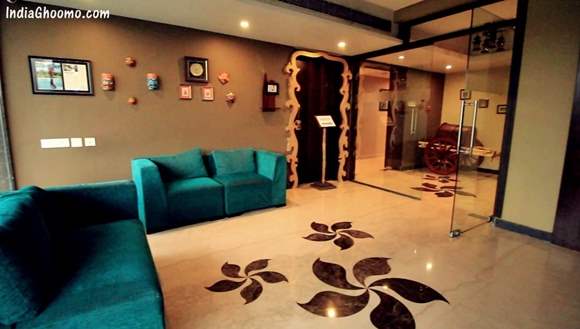 Hotel Tamara Pictures
Besides, Ira, pipal tree has 2 more food and beverages outlets:
The Lounge Bar – Raya on the 1st floor and
Hotel Tamara – on the 3rd floor.
Would we go back? Definitely. It's so close to the airport, it's located in a safe and well-known area of Kolkatta, the hotel staff is well dressed and very polite, and the food and facilities left us lacking for absolutely nothing. For a home away from home while you're vacationing or working, for good food and friendly staff, for a hassle-free, short commute to and from the airport – you can't go wrong with Pipal Tree.