Surrounded by hills, the unspoilt beauty of Meghalaya with its myriad of attractions makes it an ideal destination for everyone who aspires to be close to nature.
Apart from housing some of the most beautiful waterfalls, forests and abundant greenery, there is a new attraction that is drawing tourists' interest. This new attraction is actually a Mushroom! But this one is not an ordinary mushroom. It glows!!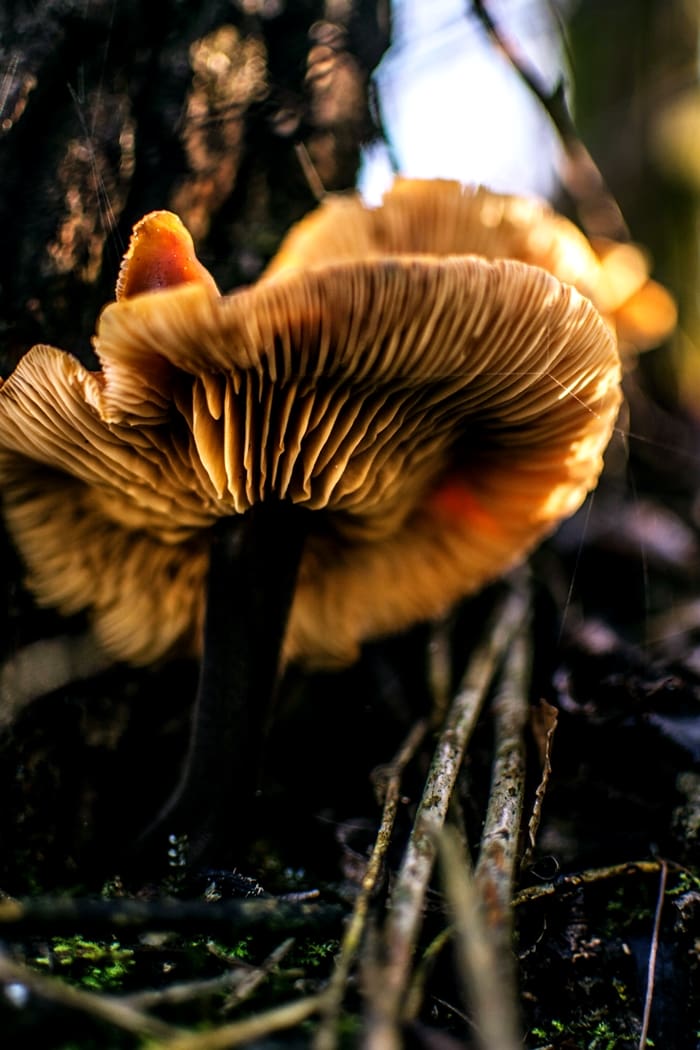 Meghalaya Glowing Mushrooms (Photo shown here for representation purpose only)
This new species of bioluminescent (or light emitting)  mushroom is named Roridomyces phyllostachydis and it grows on dead bamboo. Upon research it was found that the mushroom belonged to the Roridomyces genus, and was altogether a new species, named after the host bamboo tree, Phyllostachys, from where it was first collected.  
These were first discovered in August 2020 next to a water stream in Meghalaya's Mawlynnong (East Khasi Hills district). Soon after the locals noticed the same variety of mushroom in Krang Shuri in West Jaintia Hills district and now it is among the 97 known species of bioluminescent fungi in the world!
Bioluminescent organisms are predominantly found in the ocean so finding them on land is an extremely rare case. Also, It is the first time that  a bioluminescent mushroom species has been found in India.   
While during the daytime these mushrooms look ordinary, at night they look unearthly!