Namastey from Team India Ghoomo. It's Sarita & Kamal and welcome to Ladakh series on our channel. We are back from our 9 days trip to Ladakh in July 2017. The trip offered some of the most captivating sights and experiences. One of the most thrilling and adventurous one being a drive to the famous Khardung La Top at 18,380 feet above sea level.
In this video we are gonna give you an overview of Khardung la, tips and precautions to be taken and other useful information.
Ladakh Passes
The Great Himalayan Mountain Passes used to be the major trade routes in the past. At present, these passes serve as routes to supply goods and various military facilities.Today, these high mountain passes play an important role in the growth of the tourism of Ladakh and connect Sikkim, Himachal Pradesh and Uttarakhand.
Khardung Pass or Khardung La is a mountain pass in the Ladakh region of the Indian state of Jammu and Kashmir and is one of the most famous landmarks of this place. At an elevation of 18380 feet above the main sea level, Khardung La is claimed to be the "world's highest motorable pass".
WATCH THE VIDEO :
Plz SUBSCRIBE our channel India Ghoomo for more travel videos. Now lets begin.
ADDITIONAL TIPS & INFORMATION: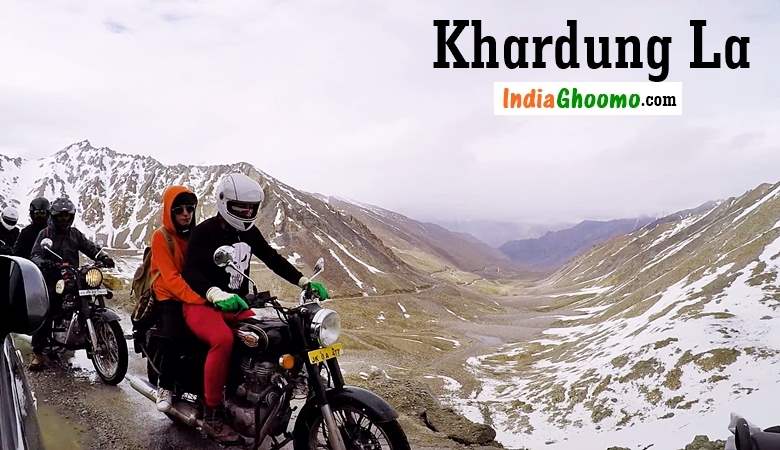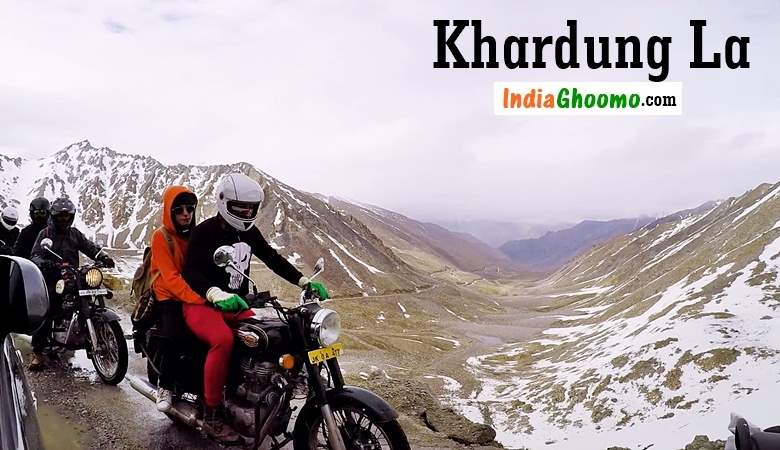 Ladakh – Khardung La Pass Tips and Precautions
Khardung La Top Elevation – 18380 feet above sea level making it the World's highest motorable mountain pass.
Distance from Leh – 40 kms.
Leh to Khardung La Route – Leh – Phyang – South Pullu – Khardung La Top
Road Conditions – Road from Leh to South Pullu is quite good but from there until Khardung La top is no in good shape. It's primarily loose rock and occasional streams of snow melt due to frequent landslides.
How to Reach Khardung La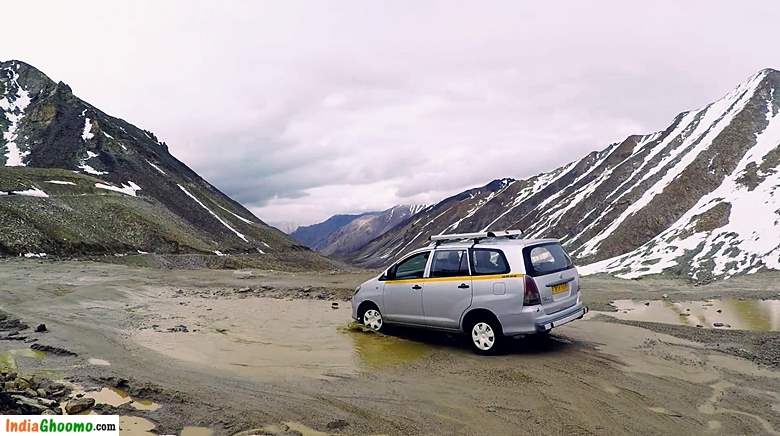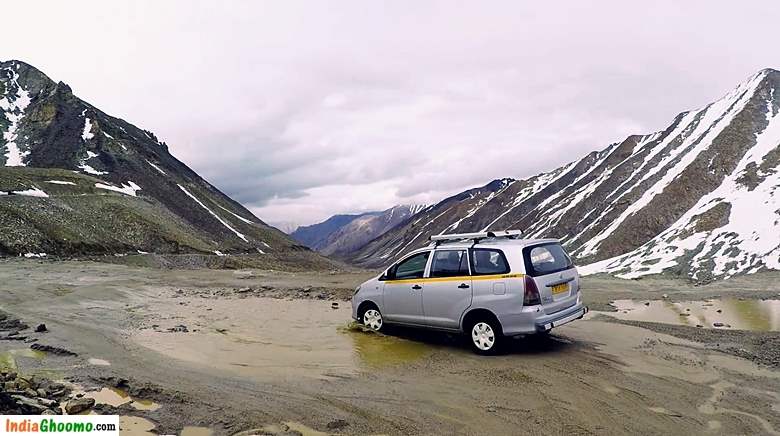 Ladakh – Khardung La Pass road
The pass is the safest gateway to Nubra valley, Shyok Valley & Siachen Glacier. If your travel itinerary includes a trip to Nubra or Shyok valley you will have to pass through the Khardung La Top.
Besides, Bikers from all over the world visit the Khardung La pass on their motorcycles and bicycles. A visit from Leh -Khardung La top & back to Leh is around 80 kms round trip.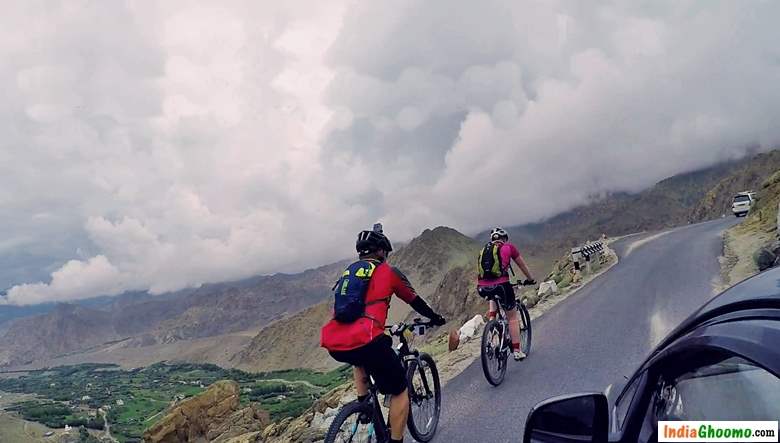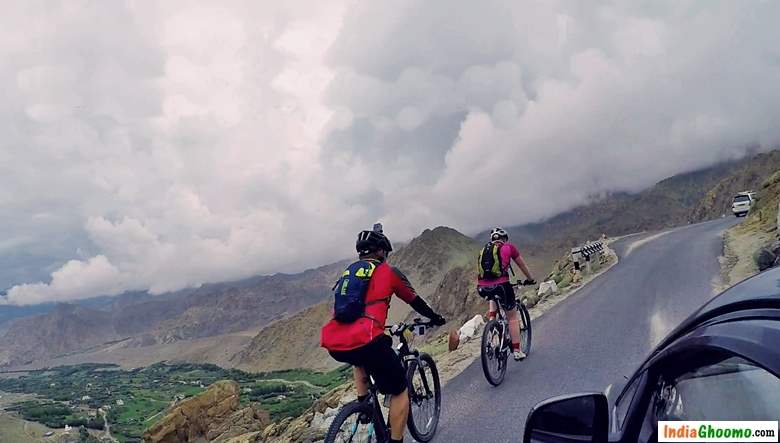 Khardung La by Cycling
Cycling – Those who wish to reach Khardung La top by cycling, please note the ride is going to be a strenuous one. Attempt cycling only if you have enough cycling experience; both in plains and hills.
Best season for Khardung La
The pass in general remains open throughout the year and is used by the locals and the Army to cross over towards either Leh or Nubra Valley. However, the best time to visit Khardung La is during Summers between May – October. The weather and road conditions are comparably better than during the winter months. Snowfall starts from October which may block the pass thus, increasing the chance of getting tourists stranded in case the pass gets blocked.
Khardung La Permits
Inner line permit is required to visit Khardung La, Shyok and and Nubra valley so make sure to carry several photocopies of the permit which can be obtained from Leh. You will have to submit a copy at each check post – The South Pullu and the North Pullu. Khardung La Top is in between South & North Pullu check post.
Things to Keep in Mind at Khardung La Top & What to Expect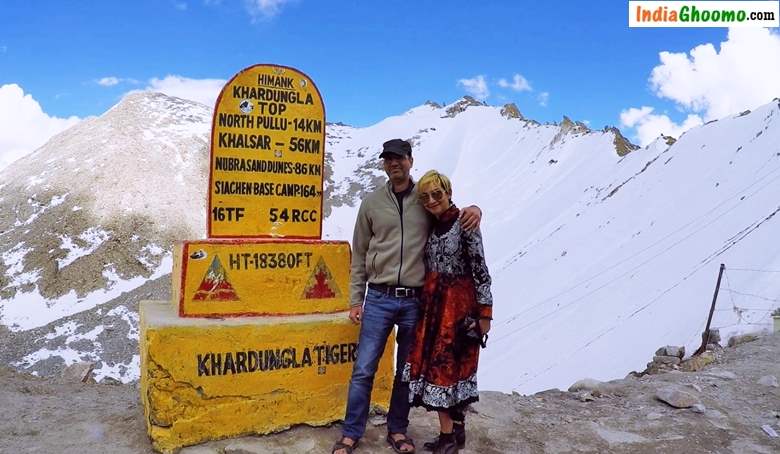 Khardung La Pass Travel Guide
Khardung La Altitude sickness & Acclimatization
Care is needed to visit 18380 feet high altitude pass. A number of people suffer from acute mountain sickness while at Khardung La Top. Therefore, Proper acclimatization is a must at Leh before visiting this pass.If you have taken air route and directly landed in Leh then spend minimum 3-4 days at leh or at any other nearby similar altitude place before heading towards Khardung La.
However, If you are still suffering from AMS in Leh, avoid traveling towards Khardung La and wait for the symptoms to subside. If you were OK in Leh but start to notice AMS again as you start climbing up, best to give up the idea and descend back down.
Things to Carry – Carry sufficient warm clothes like a warm jacket, a pull-over, gloves, woollen caps and a warm blanket in your car because the temperature at the top is very low and you may have to wait many hours if the path gets blocked due to bad weather.
Also, carry some food and sufficient water since nothing is available until you reach the top. There is a cafeteria at Khardung La Top which serves noodles and hot tea.
Precautions At Khardung La Top –
Avoid drinking, smoking or exhausting yourself while you are at top of the pass. Oxygen & air pressure level is extremely low at this 18380 feet high altitude pass. Control your excitement at the top. Running around or getting indulged into any strenuous activities can be dangerous. Just walk around slowly, click pictures, have noodles, sip in a cup of warm tea , enjoy the scenic beauty around and move on.
If you have any health issues such as Lung or heart problem, plz consult your Doctor before planning a trip to Khardung La.
If you feel any uneasiness, either descend back down or visit the army medical facility at Hunder in Nubra valley.
REMEMBER – Don't spend more than 15- 20 minutes at the top and avoid running around when you are at the top.
So, these were a couple of additional information that would make your Khardung La journey a pleasant and memorable one. We hope you found the informations useful and enjoyed watching the video. Stay tuned for more Ladakh Videos and blog posts.
Ghoomtey Raho!
Ladakh Khardung La Pass PICTURES: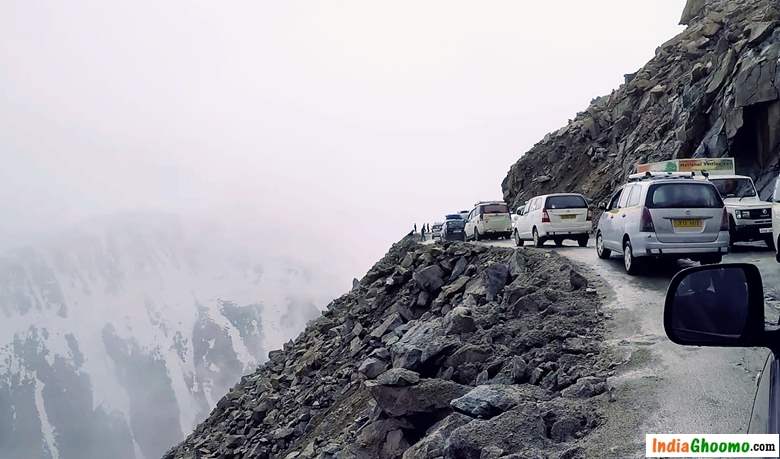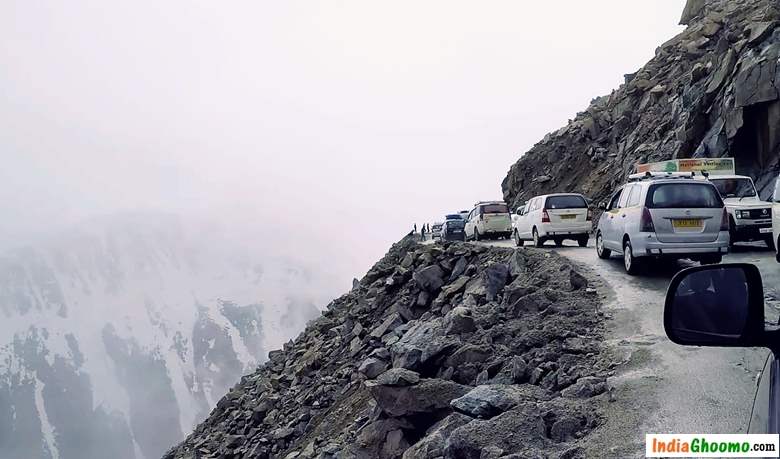 Khardungla Pass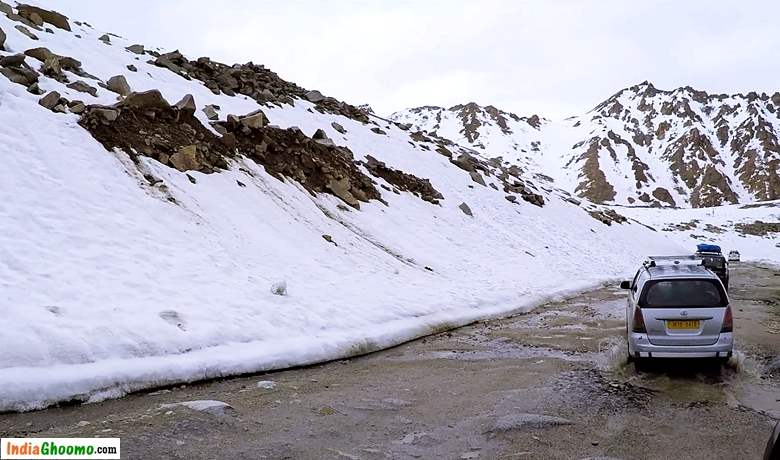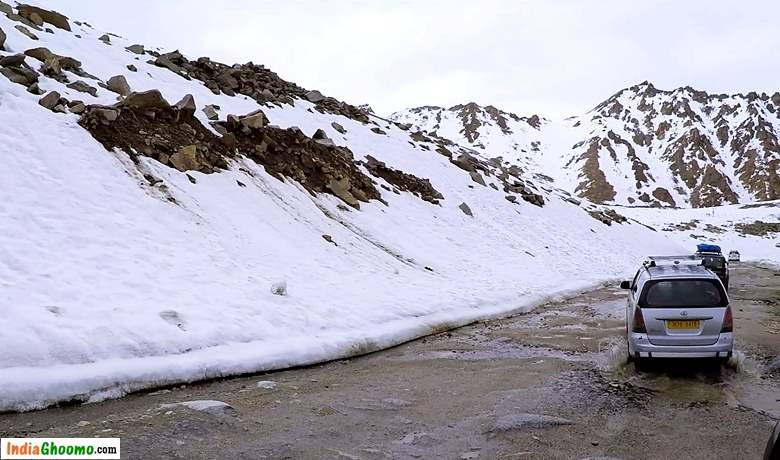 Khardungla Pass Ladakh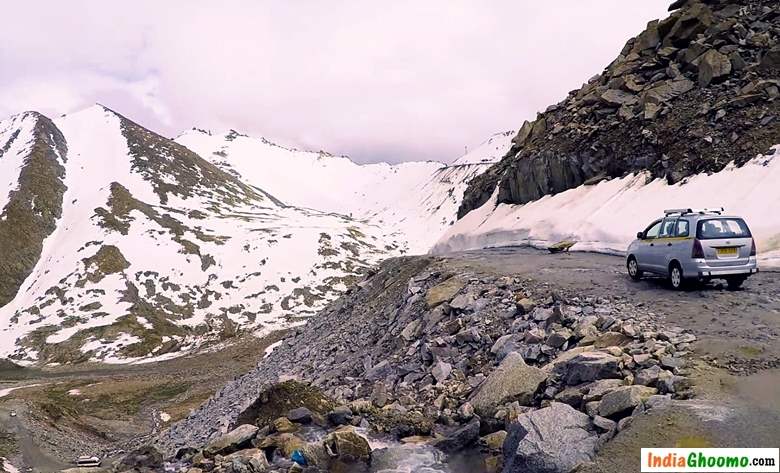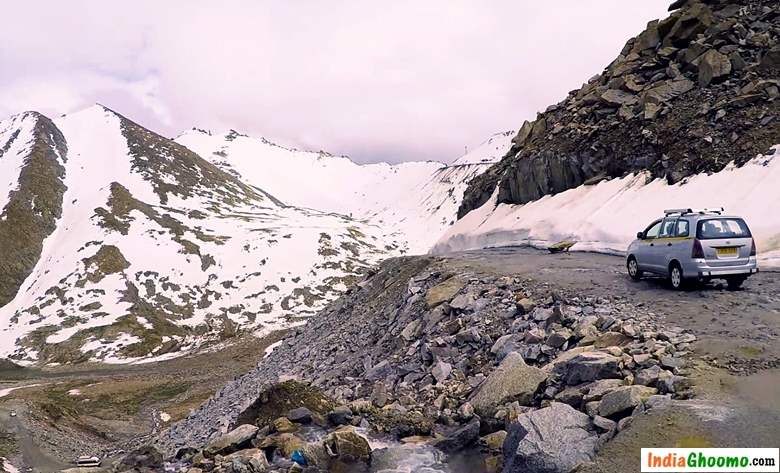 Ladakh Khardungla Pass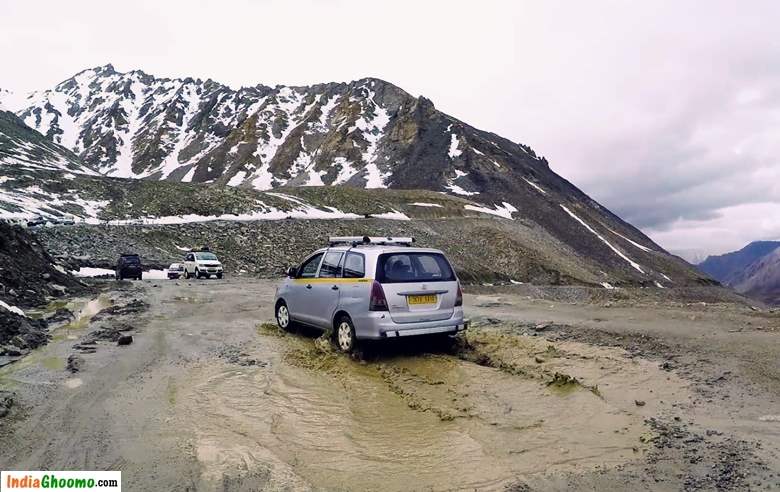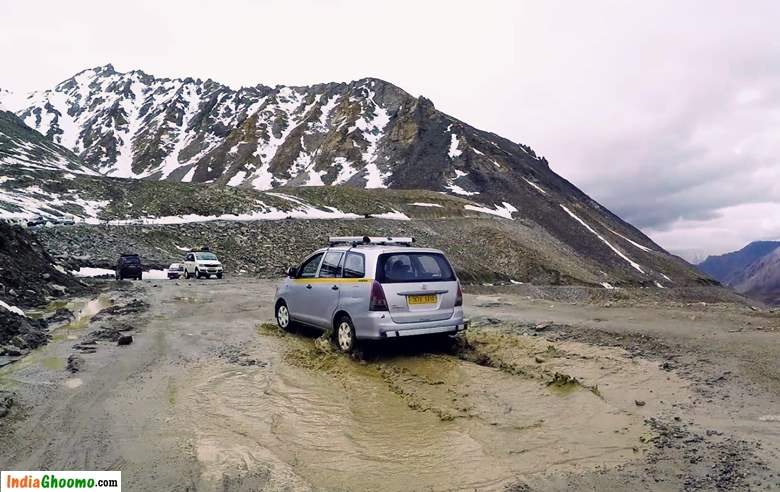 Ladakh Khardungla Pass Road Conditions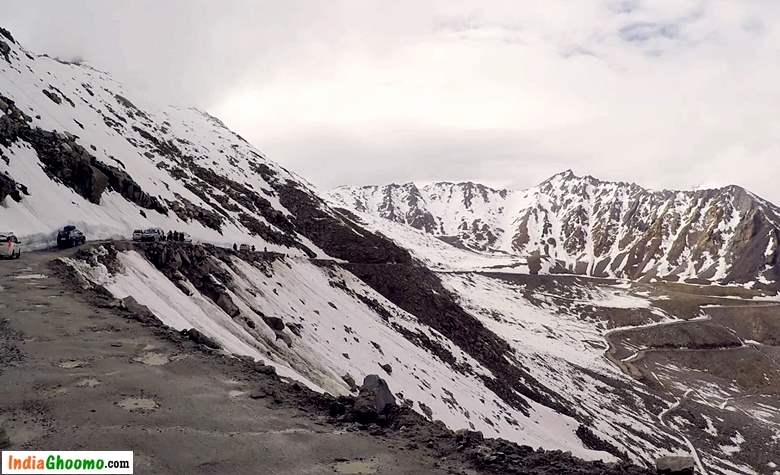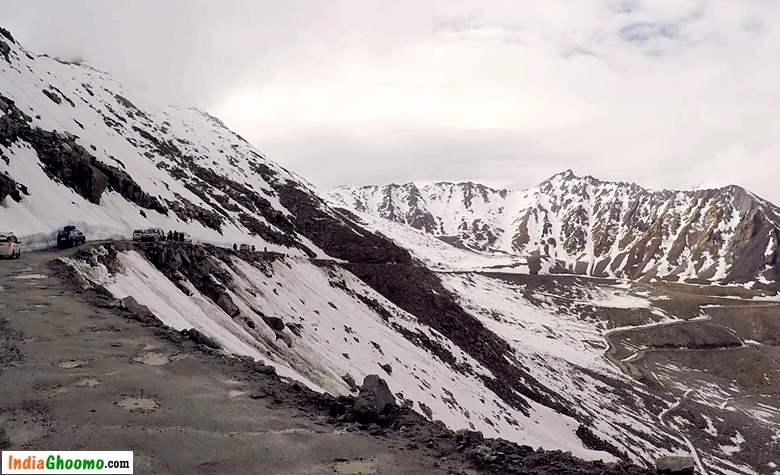 Ladakh Khardungla Pass Himalayan Range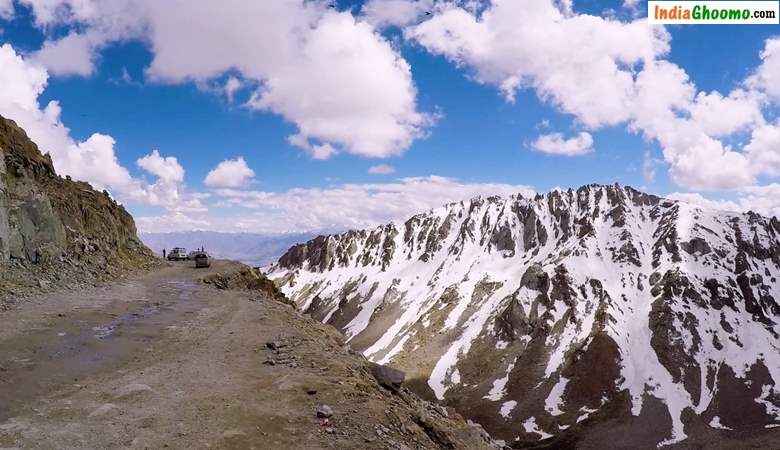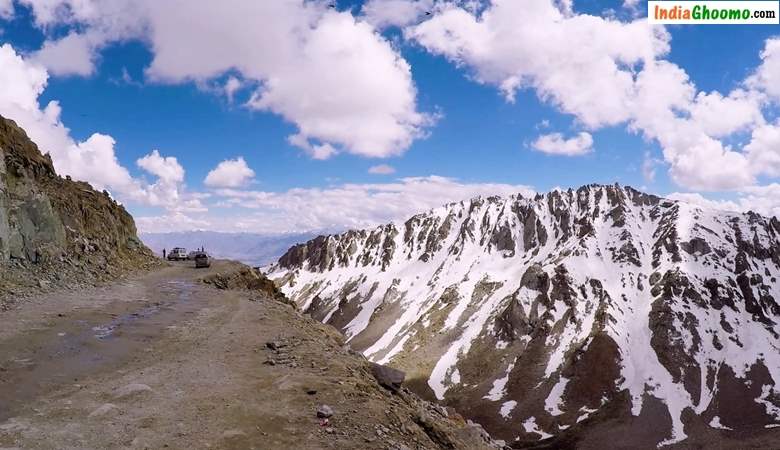 Ladakh Himalayan Range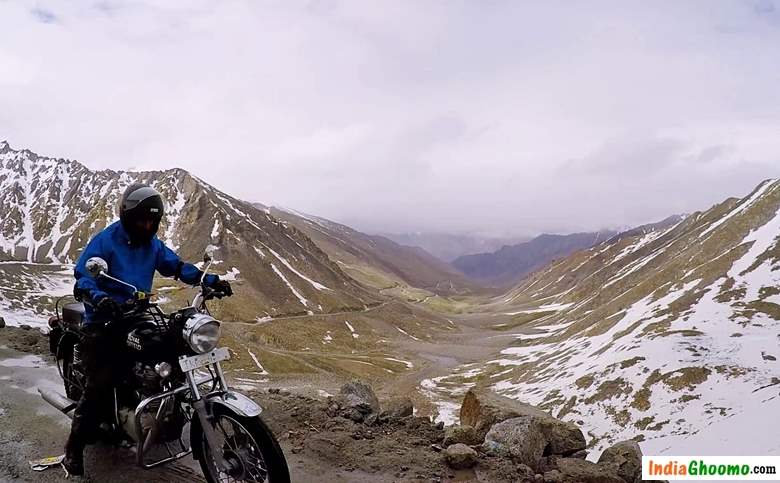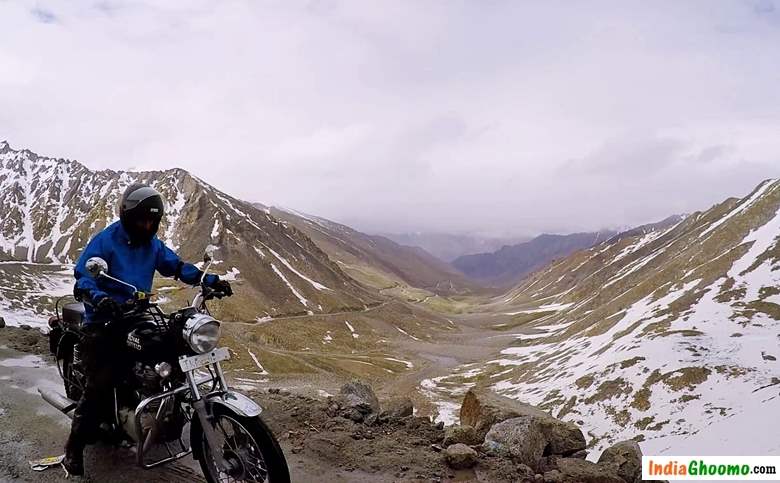 Bikers at Khardung La Pass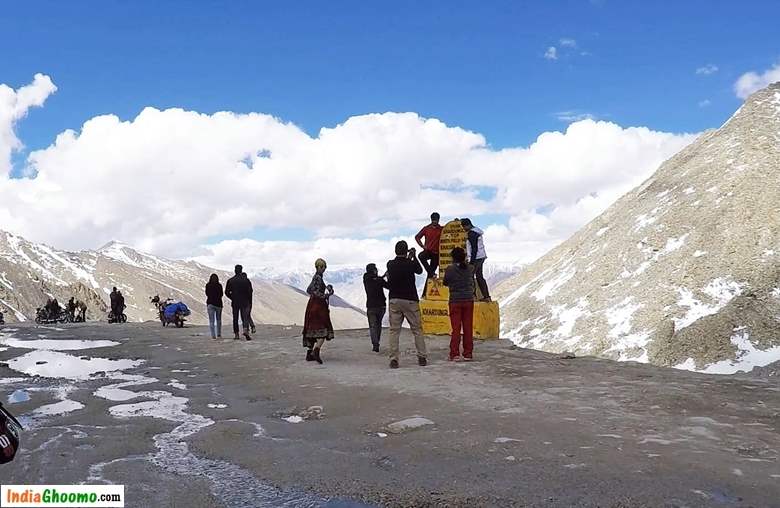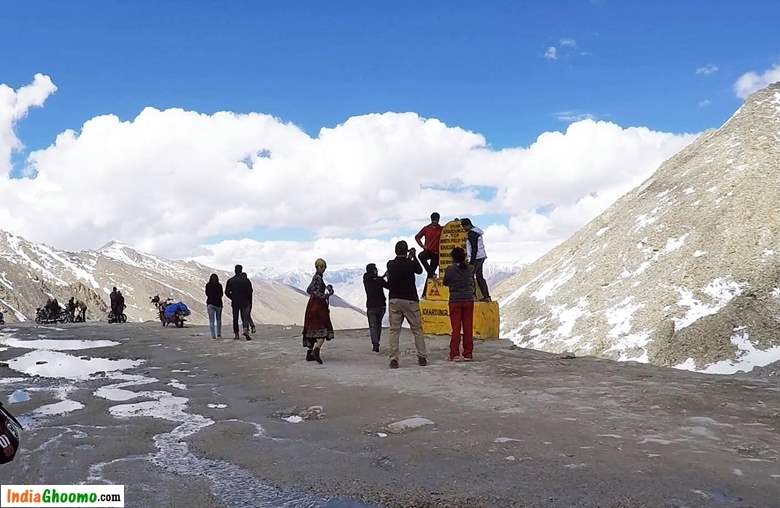 Khardung La Top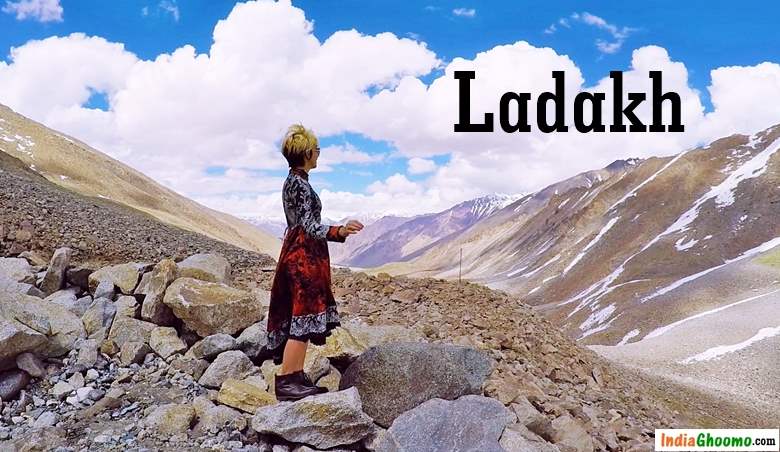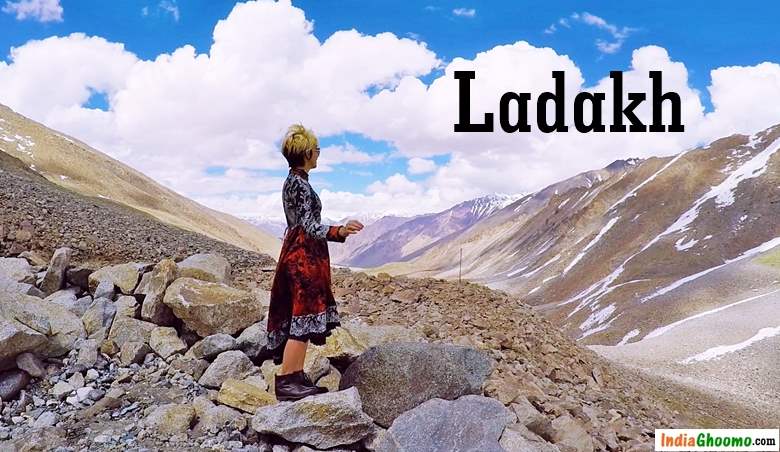 Ladakh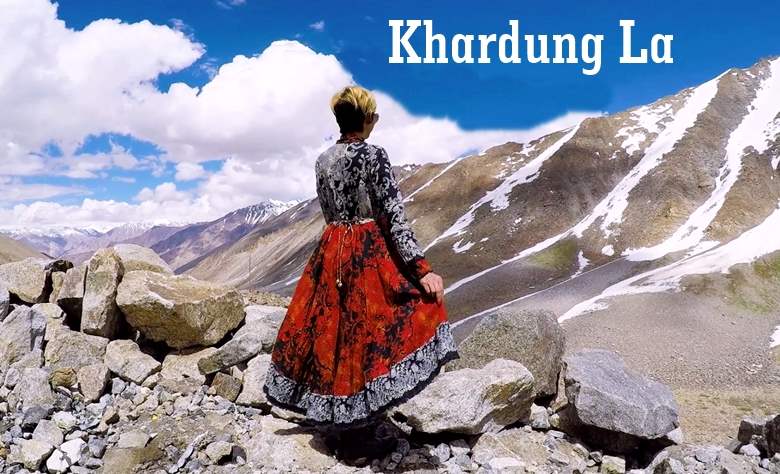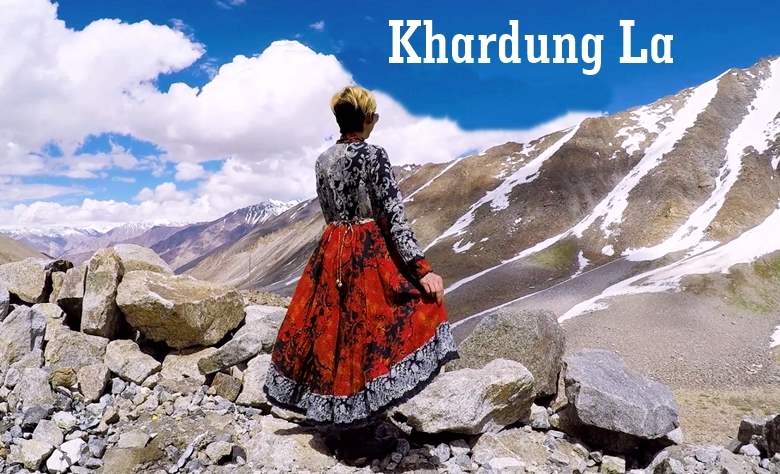 Ladakh Khardung La Top