Since 2011, I was planning a trip to Sikkim, but owing to the earthquake and consequent disruptions in the roadways of the state, I was obliged to postpone it to a later date. However, things did work out absolutely well this year, and on the 31st of Oct, 2012, I was on my way to visit this splendid land of myths and spectacular sceneries, greenery and waterfalls, happiness and peacefulness, all combined into one!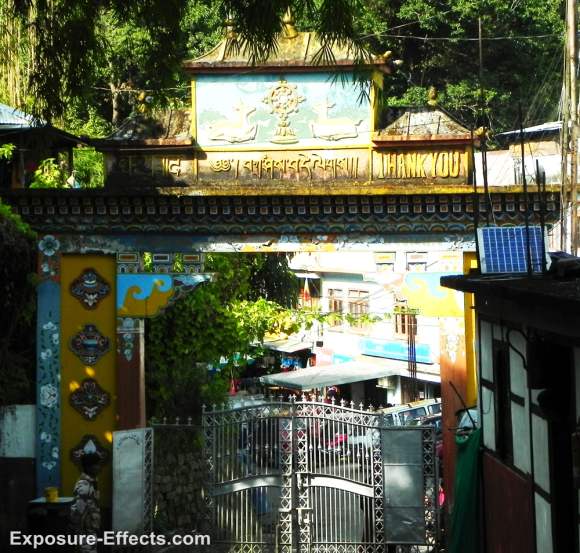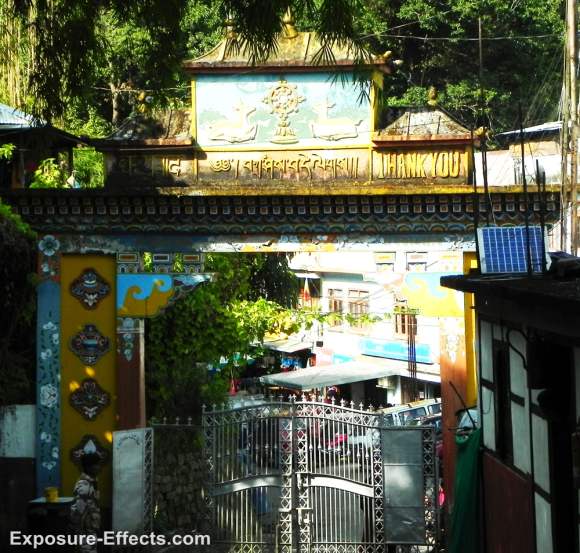 Gateway to Rumtek Moanstery(Picture clicked from inside):
Rumtek Monastery – The first place I visited in Sikkim, was a place reigned by tranquility and holiness. After going through the security measures, one of the ancient monasteries of the world stood before our eyes like a colourful monument embraced by myths , culture and tradition. The most wonderful part of the whole experience was the giant wind chimes hung high-up on either side of the monastery walls. They continuously chimed on to add a feeling of remote romanticism amidst all that greenery. It was beautiful. The walls and roofs of the monastery are colorful and bear pictorial representations of mythical figures from the age-old Buddhist legends, speaking highly of Tibetan culture and tradition.   The next remarkable destination worth mentioning would be that of the Gurudongmar lake, situated at an altitude of 17,100 ft above sea level.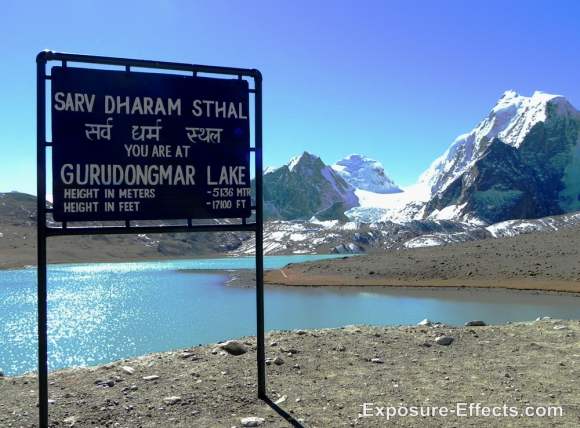 Gurudongmar Lake Sikkim
In order to pay a visit to this holy lake, it's best to spend the previous night at Lachen, the nearest spot where one may find good hotels, and leave for Gurudongmar the early morning next day. Believe me, when we'd set out for the journey , we were literally shivering, and the sun had not yet risen.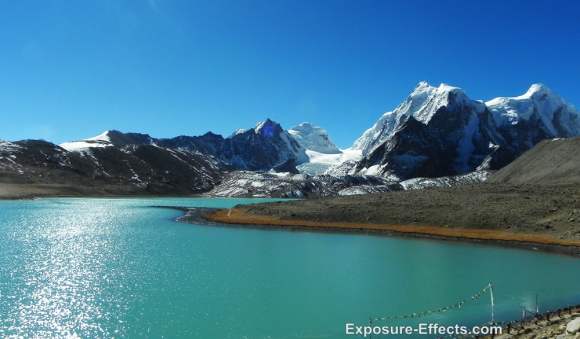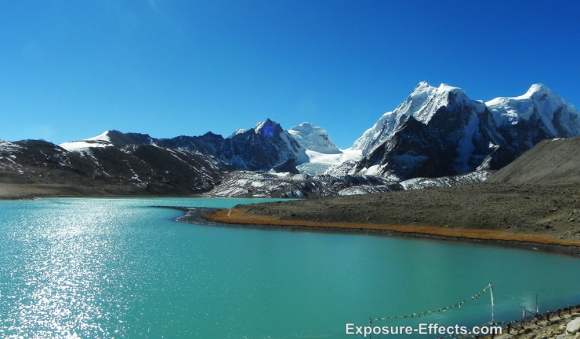 Sikkim Gurudongmar lake
According to the Buddhist legends, Guru Padmasambhava had blessed this lake on His journey from Tibet to Sikkim, and owing ot his blessings, a portion of this lake never freezes even in the extremes of Winter! Very soon after this visit to the sacred lake, my travel plans took me to Pelling, a small village of Sikkim, known for its scenic beauty.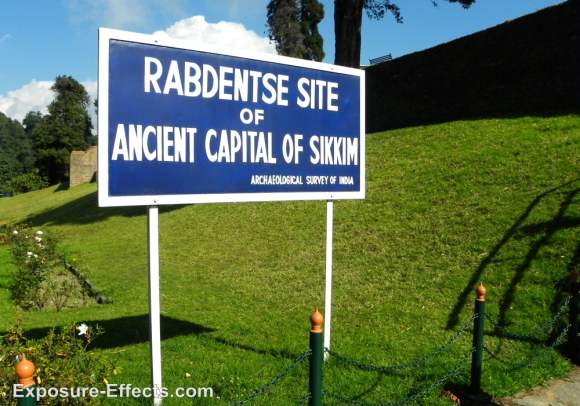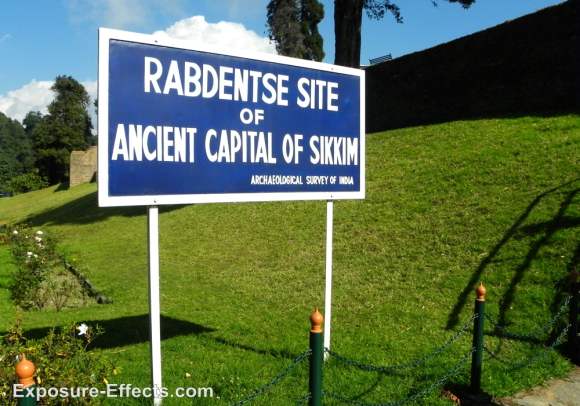 The Rabdantse Ruins ancient capital of Sikkim
And Pelling had some fantastic visual treats indeed! The Rabdantse Ruins – the ancient capital of Sikkim , and the Pemiyangshi Monatery are the notable spots to visit in Pelling.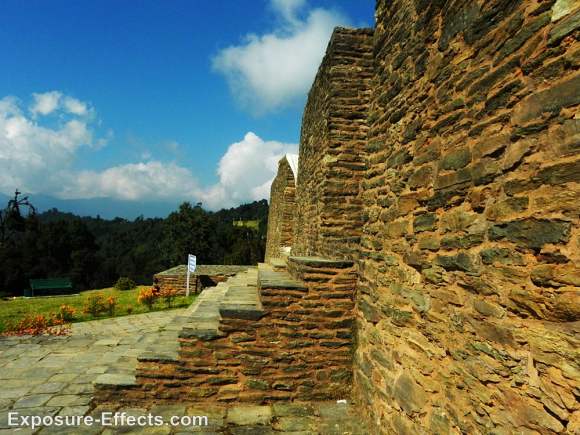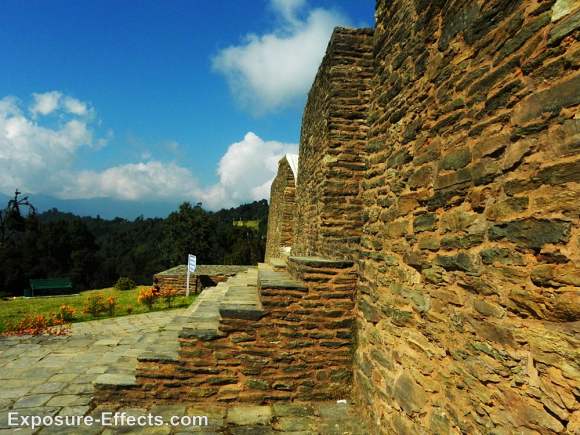 Rabdantse Ruins ancient capital of Sikkim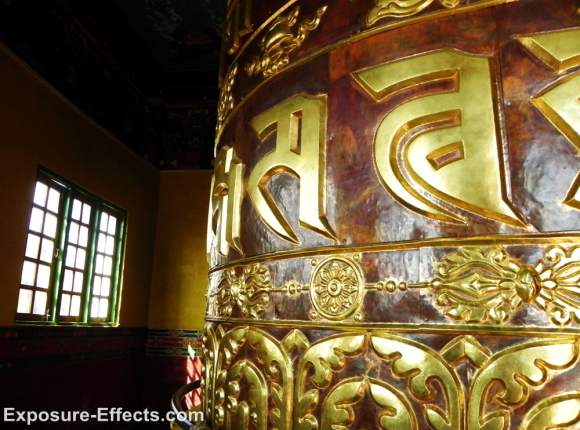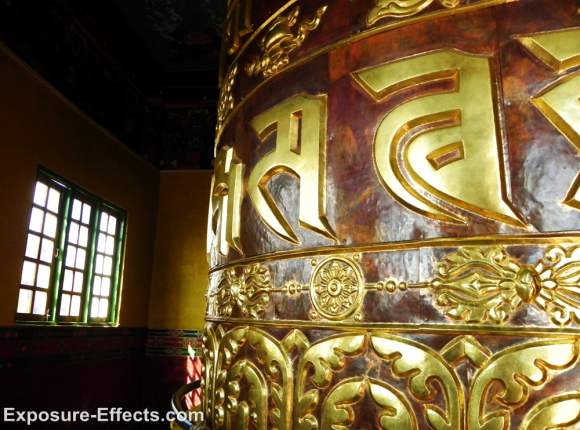 The giant Praying Wheel at the Pemiyangshi Monastery :Sikkim
  Later on, scrapping our travel plans to the Khechuperi lake, we decided to pay a visit to the only Tea garden of Sikkim – The Temi Tea Gardens.


Foggy Temi Tea Gardens sikkim
Despite the bad, cloudy and foggy weather, it may be said, that this place was really worth visiting, especially with the clouds floating just above the ground, touching the tea-leaves, throughout the whole garden. And now some snapshots of Sikkim: Terrace Cultivation. Zero Point. A wild waterfall. The Lachenchu River, The Mighty Kanchendzonkha, at Sunrise and more ….     Pictures By: Suchetana Sen